I am so excited to show you my first project today for the Cricut Design Star..ROUND 2! First of all, let me say how amazing the Cricut Explore is..I have been having so much fun playing with it for the last little bit.  Now on to the project.
Our group chose Military as the theme for the Fashion/Gear week. I have to be REALLY honest. I had to stretch my brain to think of something to do. A few days ago I was with my kids and just thinking about how much I love to have them with me all of the time. I love our time together so I thought I'd make a fun little Mom Tags Necklace (instead of Dog Tags) with my kids names on them to wear around.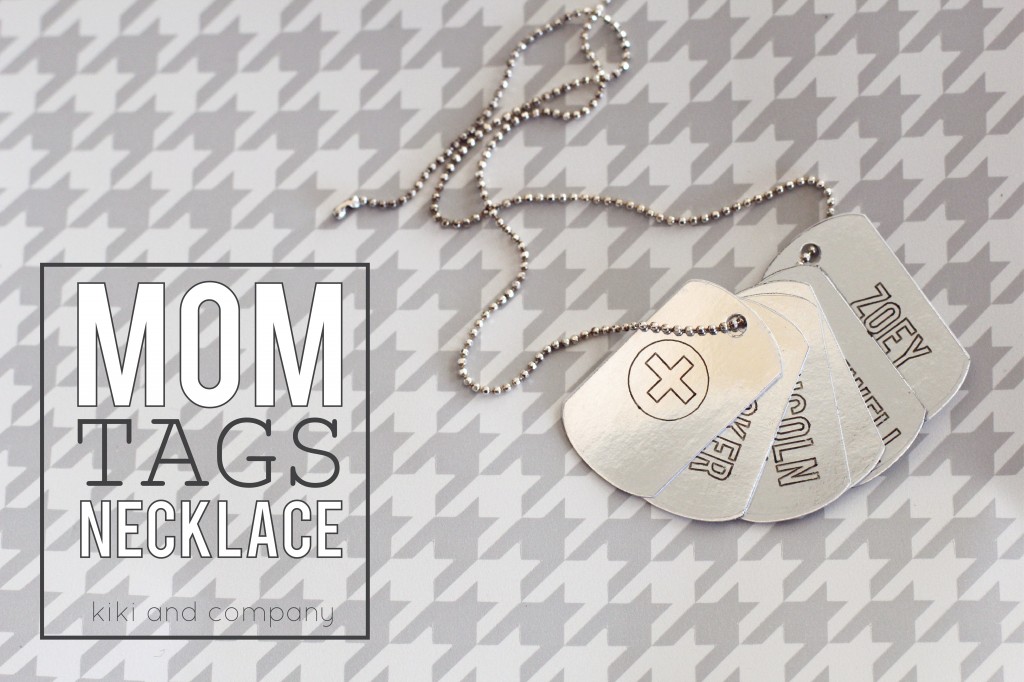 You guys, this machine is amazing! I designed these mini dog tags up and cut them out, but the best thing about this machine is that I also, at the same time, had it draw the names and designs that I wanted on it. Look at how cute they are: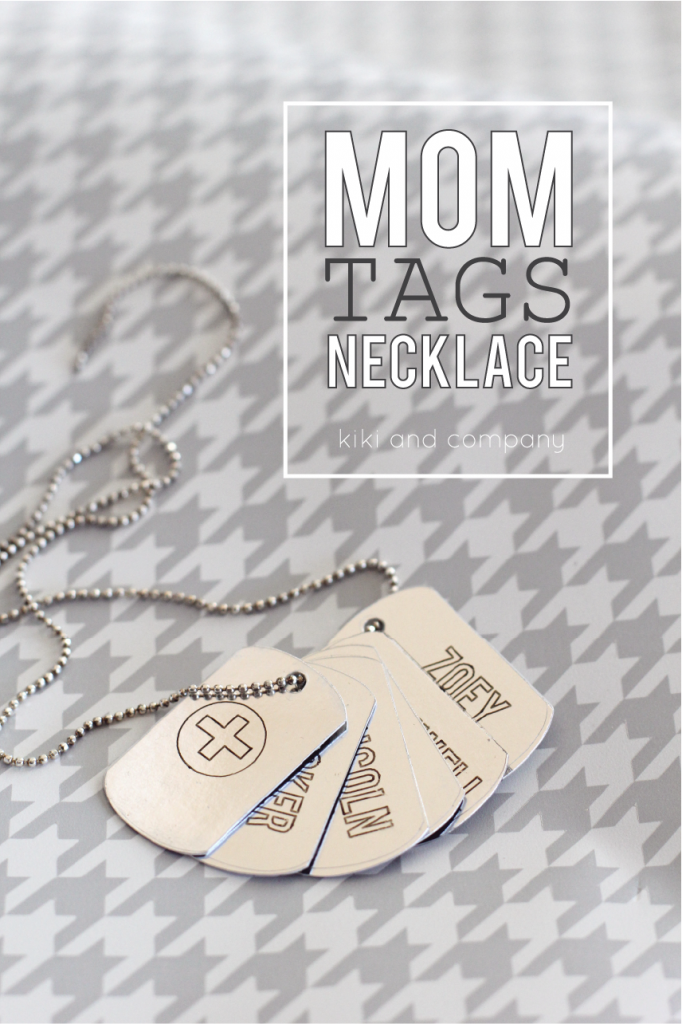 I love seeing their names there and seeing them reminds me how lucky I am to be their mom.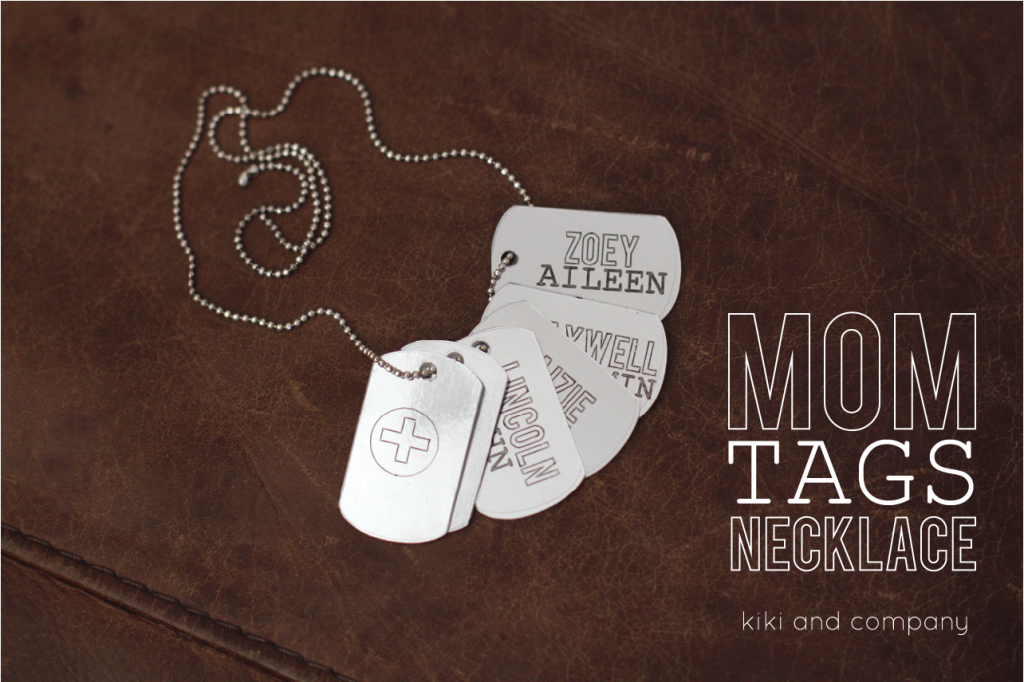 You can see the size I made them while they are in my hand and I think they would even be cute smaller as well! And the best thing about the Explore is that you can design them in Cricut Design Space and make them any size you want!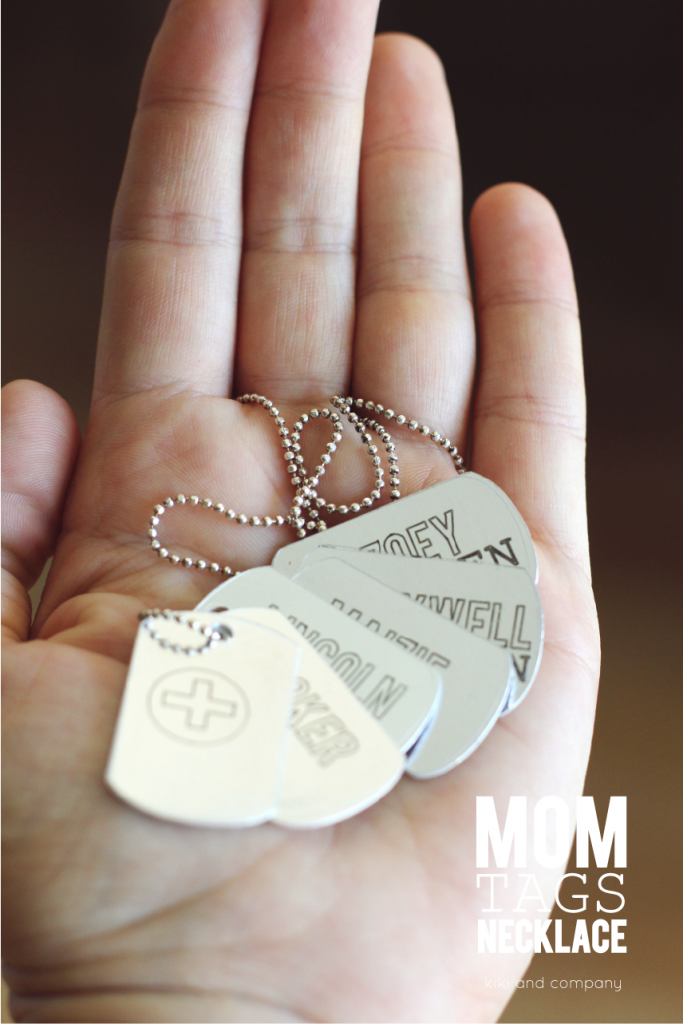 I cut them out on a really thick and shiny silver cardstock and cut one for the back of each as well.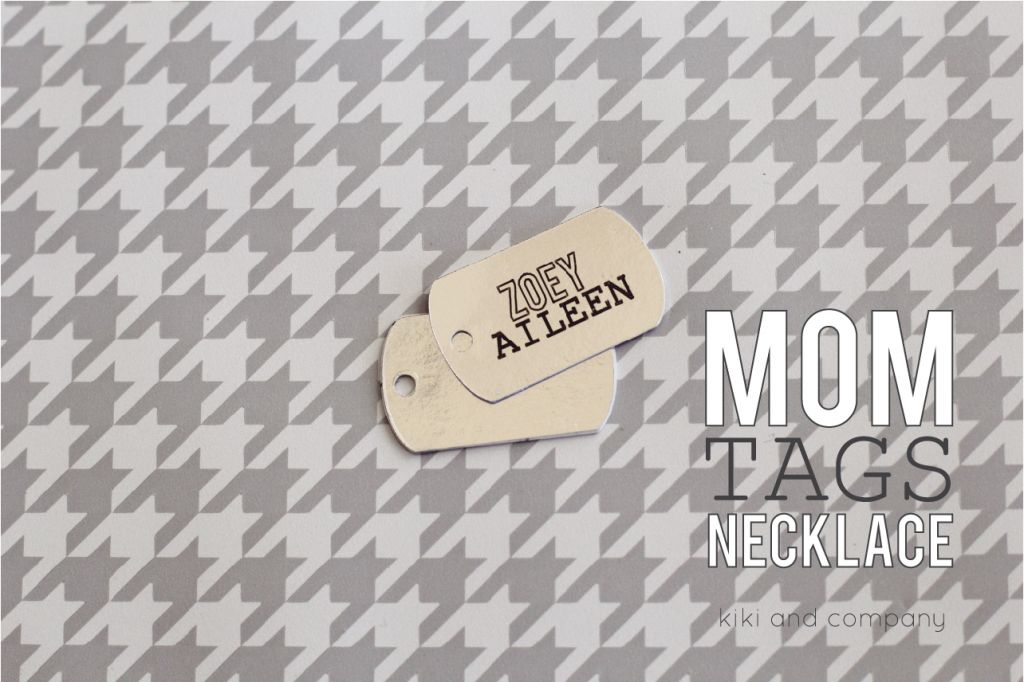 I glued them together and then I took a layer of clear vinyl and cut the dog tag shape out again and placed it right on top on the front and back. I finished the sides with a quick silver marker run over them and I'm just in love with how they turned out!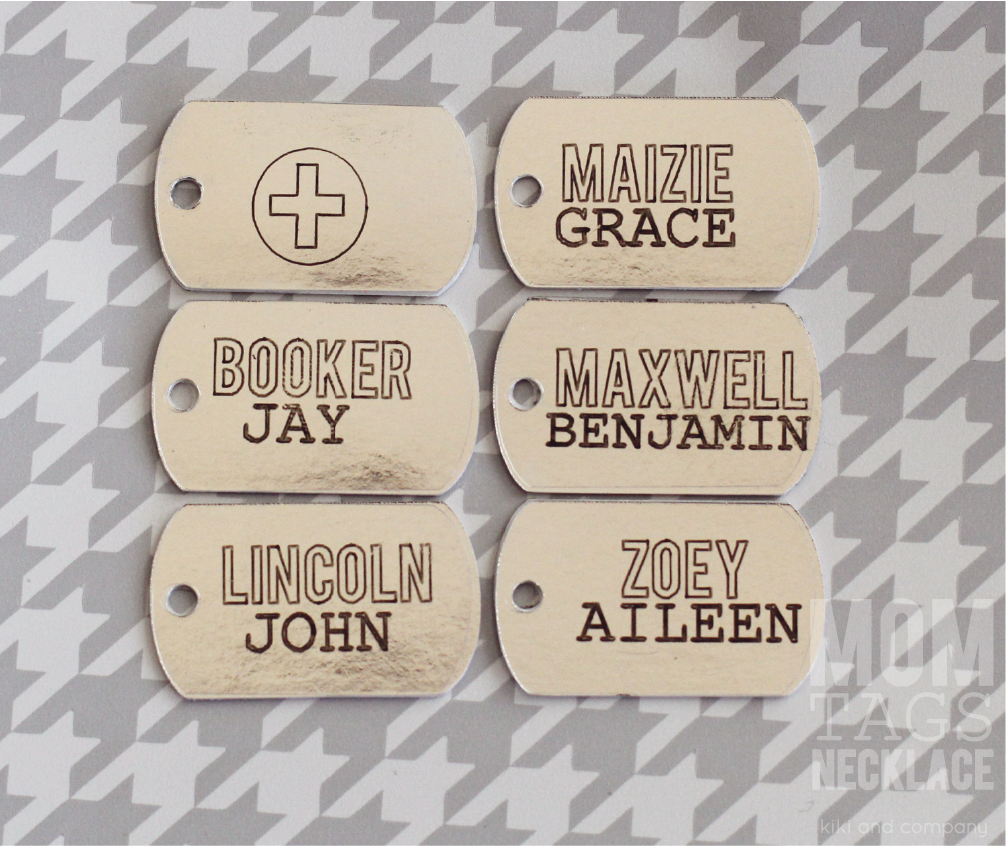 I also thought these could be super cute for birthday parties (think boy's party favors) or even cute "best friends" necklaces for little girls…the possibilities are endless!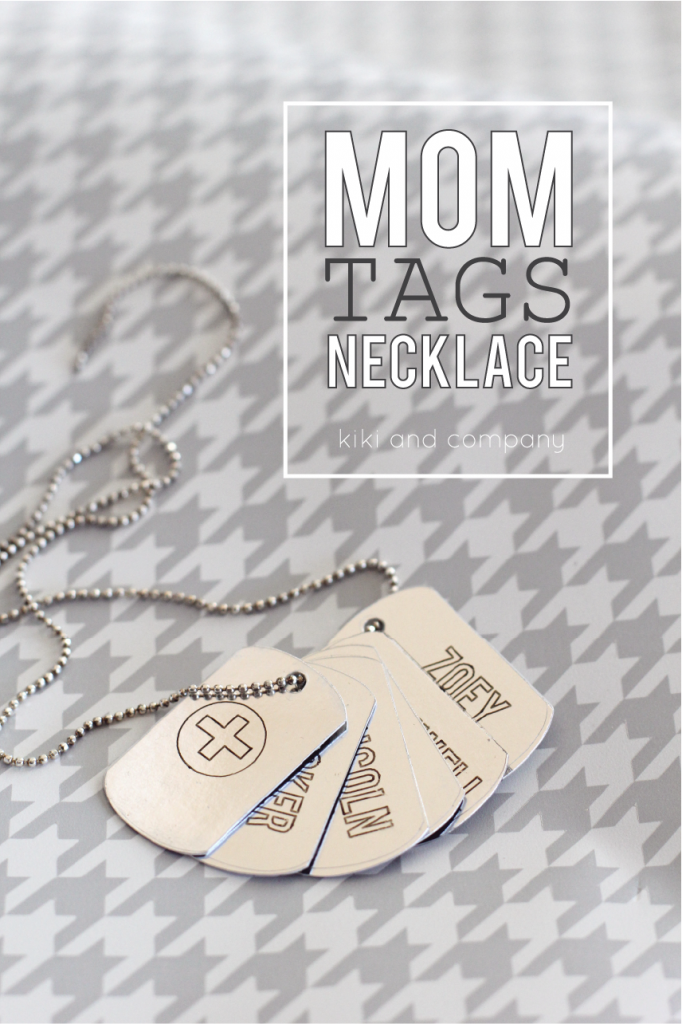 To download the Mom Tag file in PDF format, click below:
To see more projects from my amazing group, see below:
This is my entry for the Second Round of the Cricut Design Space Star. Even though I am not being paid for this post, there is a chance I may win a prize as part of the contest.