Oh my goodness. This day has been a goal of mine for a long time! Today I am so excited to show you the new baptism book that I have designed. I am so excited to show you as it has been something I have been tweaking and changing now for about 2 years. I can finally say, after having used it for my own boys baptism, that I LOVE it and am excited to show YOU the results!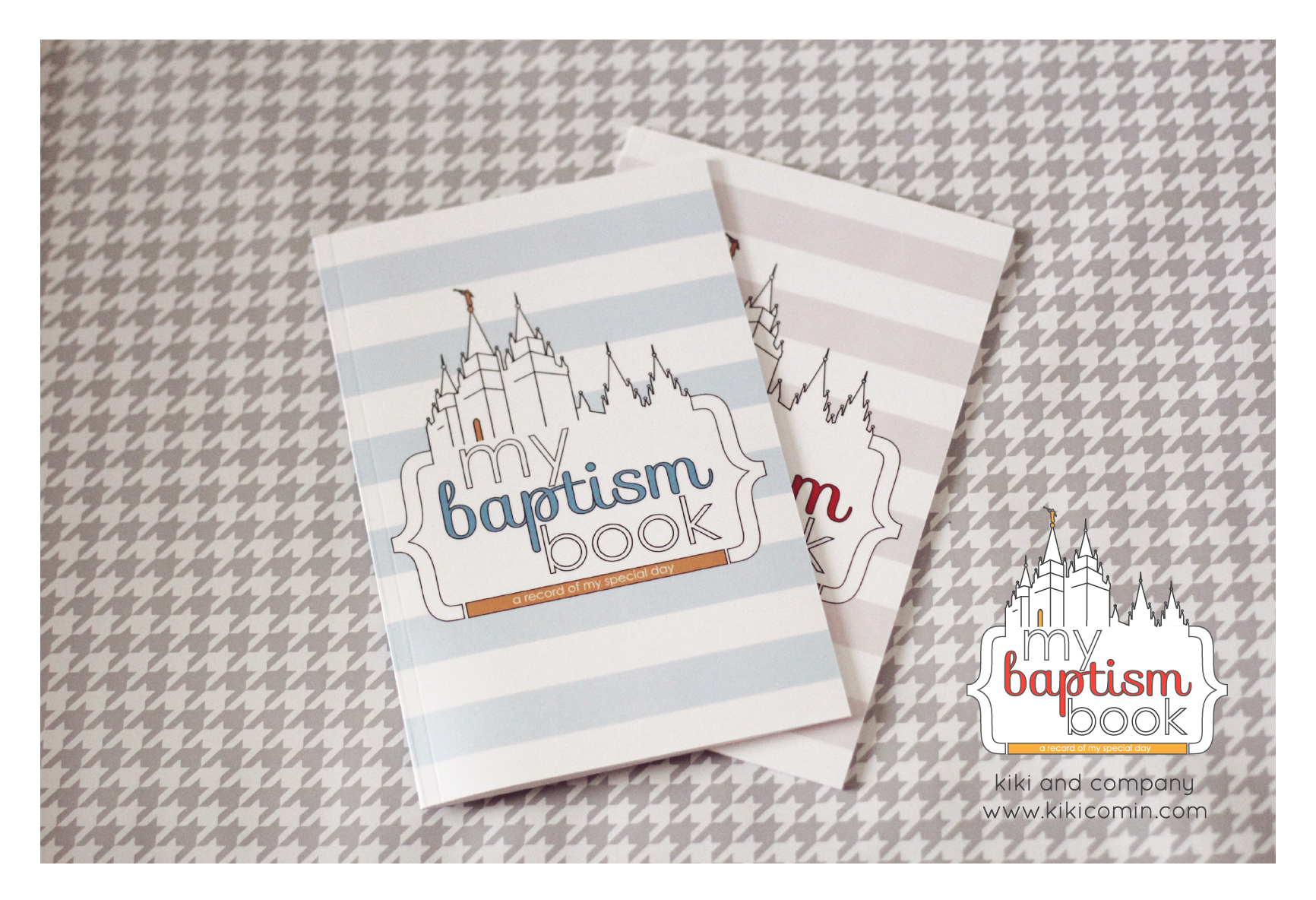 I was so tired of looking for a modern, freshly designed book that my kids could help fill out and that really captured what a special day it was in their life. How I wish I had something like this to look back on!
Right now the book comes in 2 colors: Blush and Ocean. I have 2 other colors getting printed as we speak, so I will announce those soon!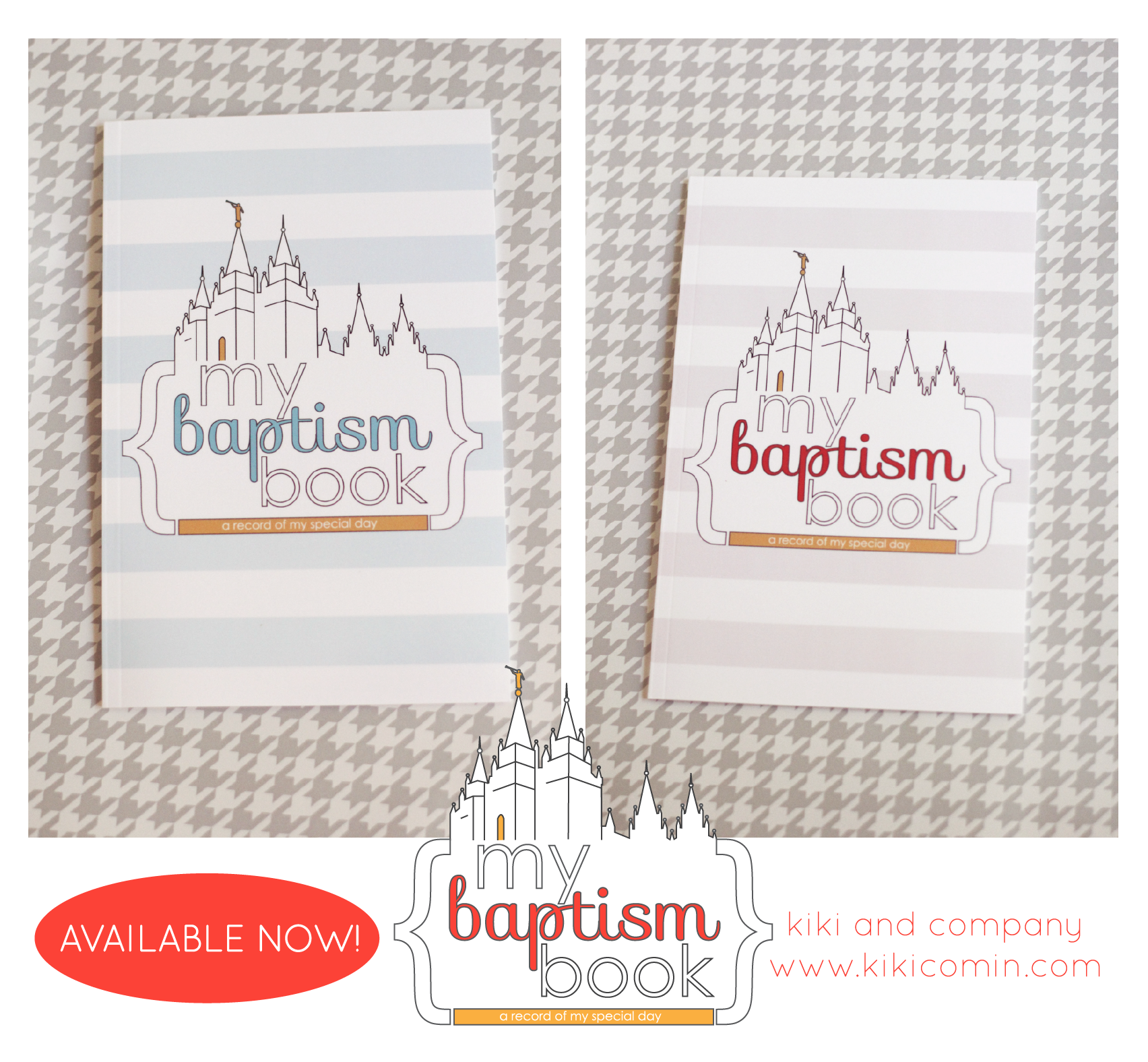 So let's take a look a little bit at the inside: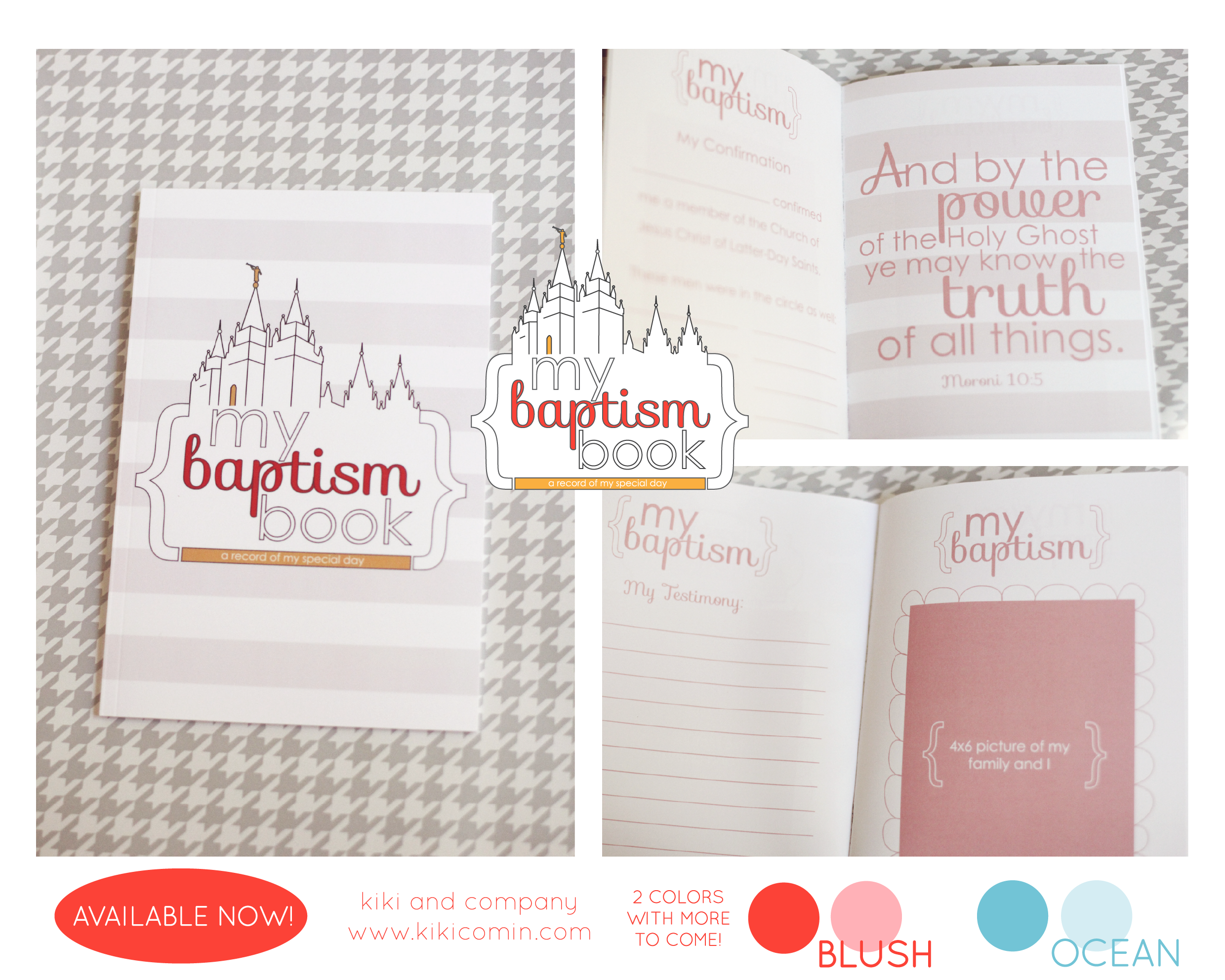 I have left lots of pages for pictures throughout and at the end of the book so you won't have to feel like you can't put every one you want in there.
The book is a 32 page book including:
*title page
*announcement page
*my feelings about the upcoming day
*who was there
*what baptism means to me
*the program
*my baptism
*my confirmation
*confirmation blessing
*a letter from dad
*a letter from mom
*a letter from grandma (2)
*a letter from grandpa (2)
*my testimony
+ a ton of pages for pictures and mementos
I seriously love looking at my little boy, Lincoln's book and seeing his handwriting. (Won't that be fun to look back on!)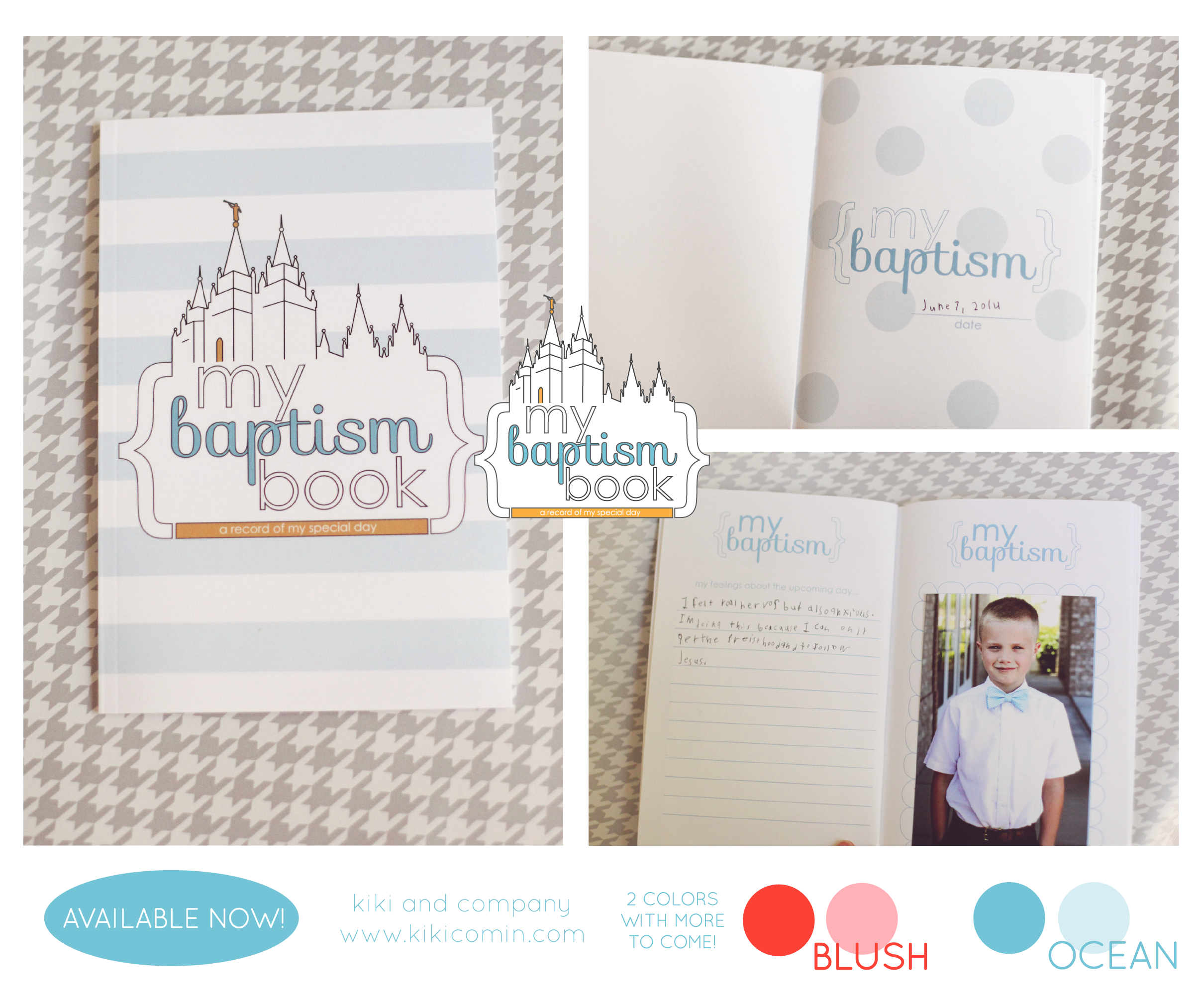 I took a few pages of the inside that I thought was so special: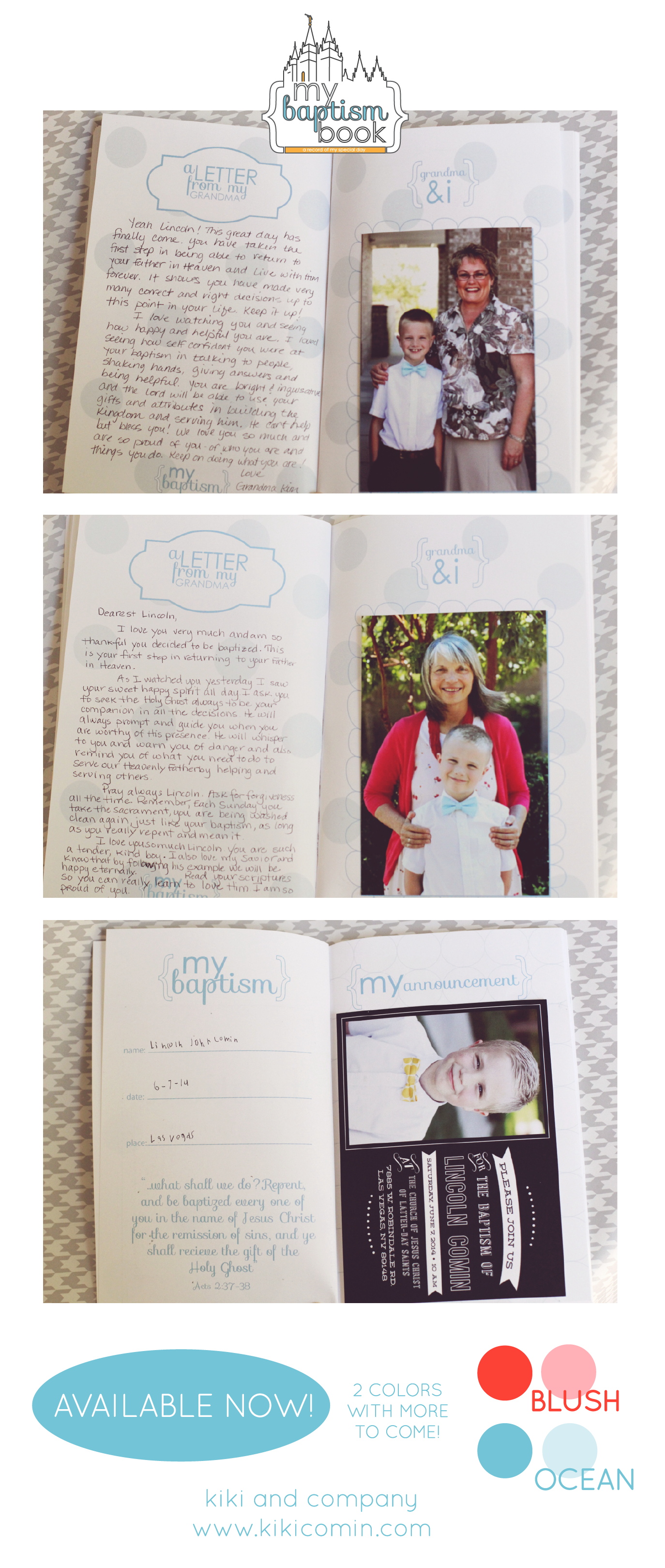 Those letters from Grandma, Grandpa and Mom and Dad are some of my favorites! What a special thing to look back and remember.
I am also offering a discount for bulk orders from any ward or stakes looking to order. For more details and to order, email me at kikicreates at gmail dot com.
I hope you can feel HOW EXCITED I am, and hope you will help me share, share, share about this book to get it out there!
…..
To celebrate the release of this book, I am having a giveaway!
I am giving away 2 books to 2 winners (your choice of color)
To Enter:
1- SHARE THIS BLOG POST ON FACEBOOK,

INSTAGRAM

OR YOUR BLOG (1 entry per share/ MANDATORY)
2-Follow Kiki and Company on

Facebook

/

Instagram

/

Pinterest

 (1 entry each) Just click on link to be taken to each.
SHARE AS OFTEN AS YOU'D LIKE TO ENTER AND JUST COME BACK AND LEAVE A COMMENT!
Good Luck! Winners will be chosen on Monday, October 13th!