I am so excited to introduce a new must-have ebook that just came out! I'm sure all of you know Rebecca from Simple As That. I was drawn to her blog years ago by her incredible photography skills, her simplicity  and style with her projects and the way she brings her daily magic to life through her blog. She really is one amazing person, which makes me even more excited to tell you a little about her new book.
Real. Life. Photography. is a 70 page ebook that includes 127 incredible pictures in 6 chapters that will help your "everyday" pictures go from blah to amazing. (As it turns out, I am just about ready to buy my first really fancy camera, so this book gave me so many great ideas and tricks to capture all the moments in my day and to shoot them in an interesting way.)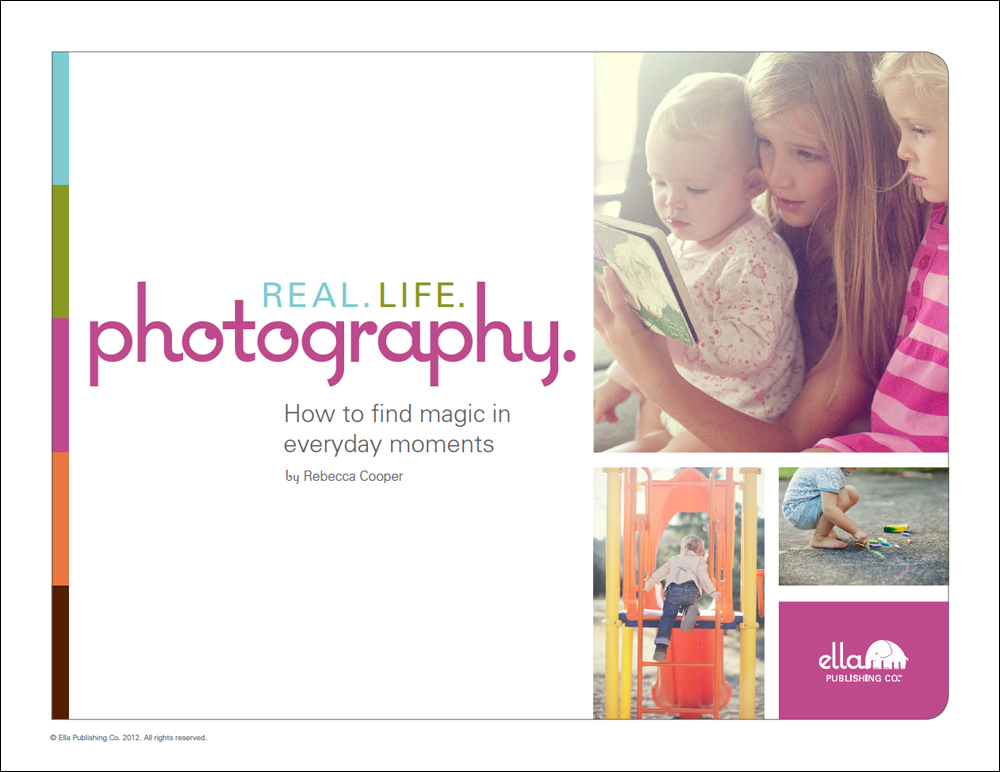 The six chapters in the book cover Photographing Real Life, Using Real Light, Capturing Real Relationships, Practicing Real Patience, Enhancing Real Photos, and Checklists for Real Life. I love that this whole book is based on real life, after all isn't that what we are knee deep in ALL of the time?!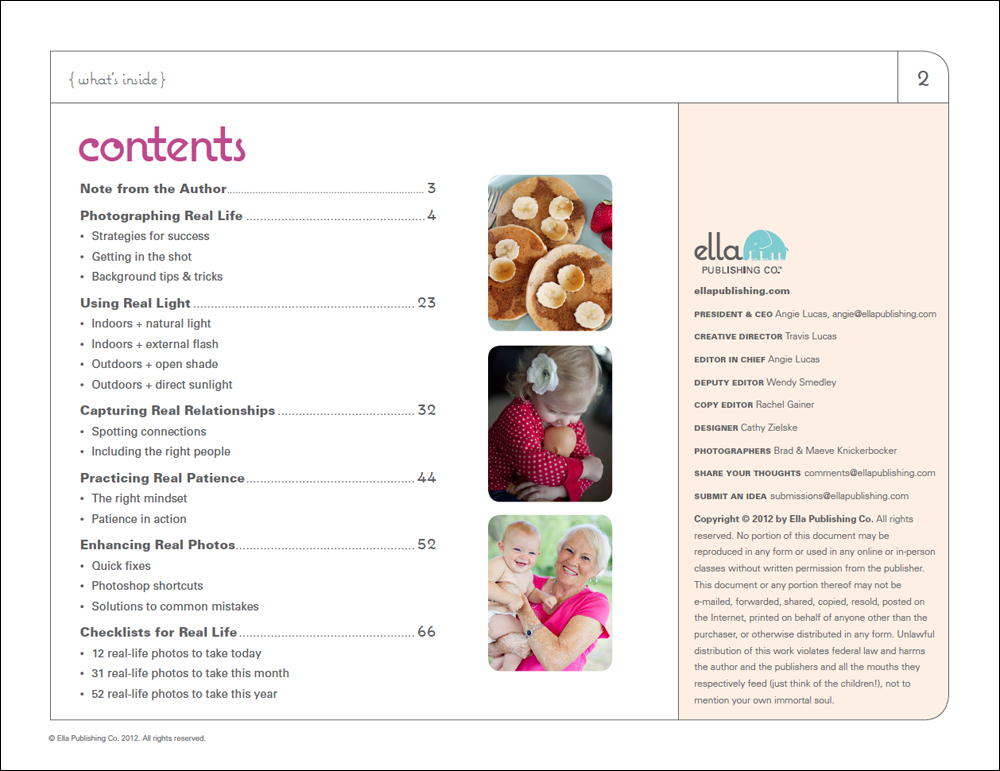 I love this quote from Rebecca in the book:
"Photographing real life isn't always easy. In fact, it's a lot harder than taking family portraits in a well-lit studio or outdoors at the perfect time of day. Real life passes quickly. It doesn't wait for you to pull out your camera. It doesn't wait for ideal lighting conditions. And it doesn't wait for your house to be spotless. But I promise that capturing everyday moments is worth the extra effort. Capturing life as it happens helps me see things differently. Boring becomes beautiful. Ordinary becomes extraordinary. Life can get so busy and crowded with distractions that it's easy to forget what matters most. Pausing to take photos along the way helps me slow down and just enjoy my life exactly as it is."
—from Real.Life.Photography.: How to find magic in everyday moments
Isn't that so true?
Some of my favorite features of the book are her "How I got the shots" features on each page and of course, seeing all of her manual settings taught me so much as I read through the book.  I loved this page on backgrounds and got so many great ideas about moving around to give greater depth and interest to my subject.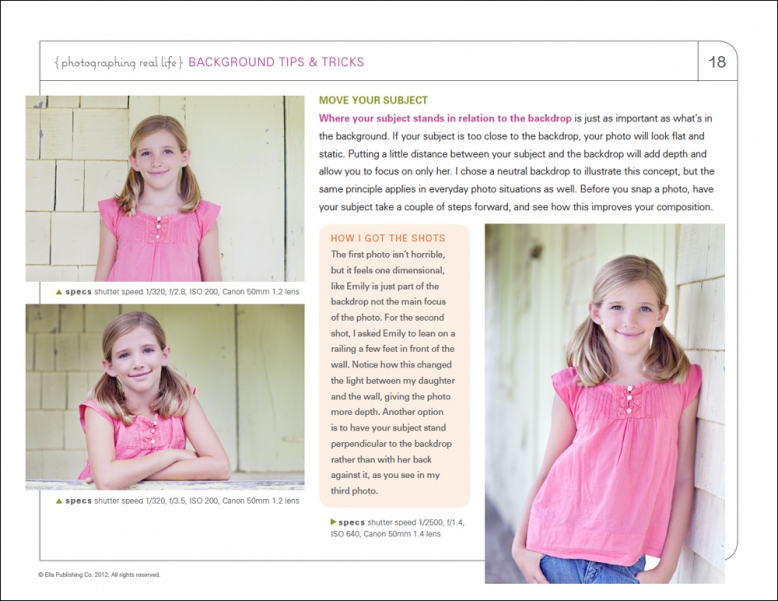 I may or may not have an entire page of notes written down after going through the book just once..including the settings she used…I feel a little silly saying I don't know or understand much about photography right now, but after reading this book, I am more excited than ever to make my camera accessible and ready to capture all of  the little details in my life.  I can see how much this book will benefit me as a new photographer, but can see how much it will help an experienced photographer as well!
In addition to the book, Addy Lane also created a whole set of actions that address and fix the most common photography problems.
So, are you convinced now that you need to read this book? Well guess what? Rebecca has generously offered to give one of you a copy of her new ebook, Real. Life. Photography. as well as a set of the new Photoshop /Photoshop Elements, "Simple Fixes Action Set" to help you out as well!
If you cannot wait to get the book, (and believe me, it really is THAT good)  there is also a special going on right now with the launch of this  ebook.  Regular price for the book or the actions is $12.99 but they can be purchased now for $9.99 each. If purchasing the actions + book together you receive an additional 20% off using coupon code PHOTOFIX. How amazing is that?
Thanks again for stopping by, good luck with the contest and a big thanks to Rebecca for letting me be a part of this party!