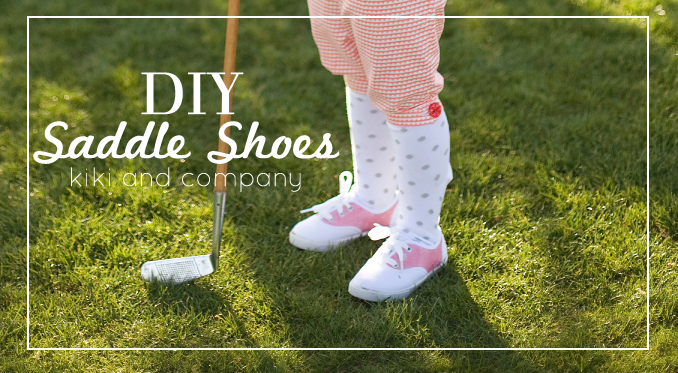 As you know one of my favorite things about making outfits for my kids are in the details. When I made this Knickers and Roses outfit for Project Run and Play, I knew I wanted it to be a modern, vintage spin on a golf outfit. I didn't want to go out and find my daughter some golf shoes, but immediately thought of a saddle shoe to go with this outfit…as golf shoes often have the same type design.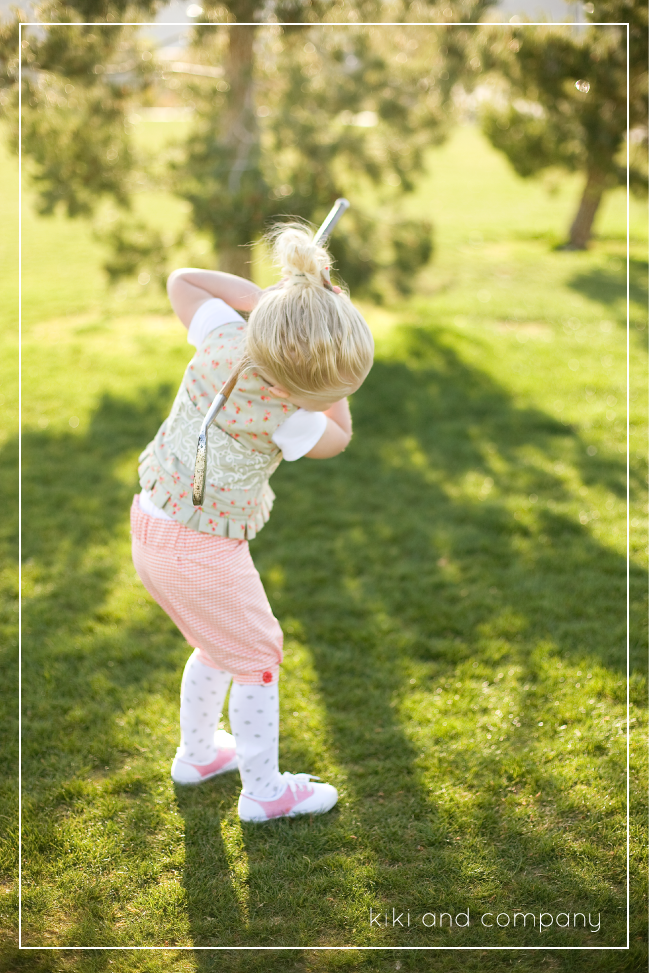 To make the saddle shoe you simply need canvas shoes (like Keds..i found some at Wal-Mart for $5!), glitter and mod podge.

Make sure you take the laces out of the shoe. Do you see the diagram below of the black lined area?..that will be the area we will be working with on both sides of the shoe. On canvas shoes, it is outlined with stitching, so it is super easy to follow.  Simply use a paint brush and brush the glue onto this area in small patches, then glitter. Once you are done with the whole thing, let it dry for a bit and then take you paint brush again and mod podge over the entire  glittered area.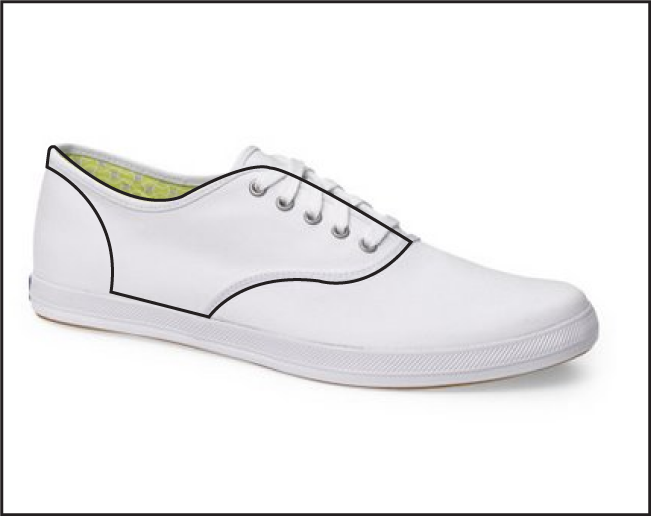 Once it is dry, you are good to wear them and know that the glitter won't come off! I loved the project because it was quick, easy and easily customizable (use any color glitter you want)!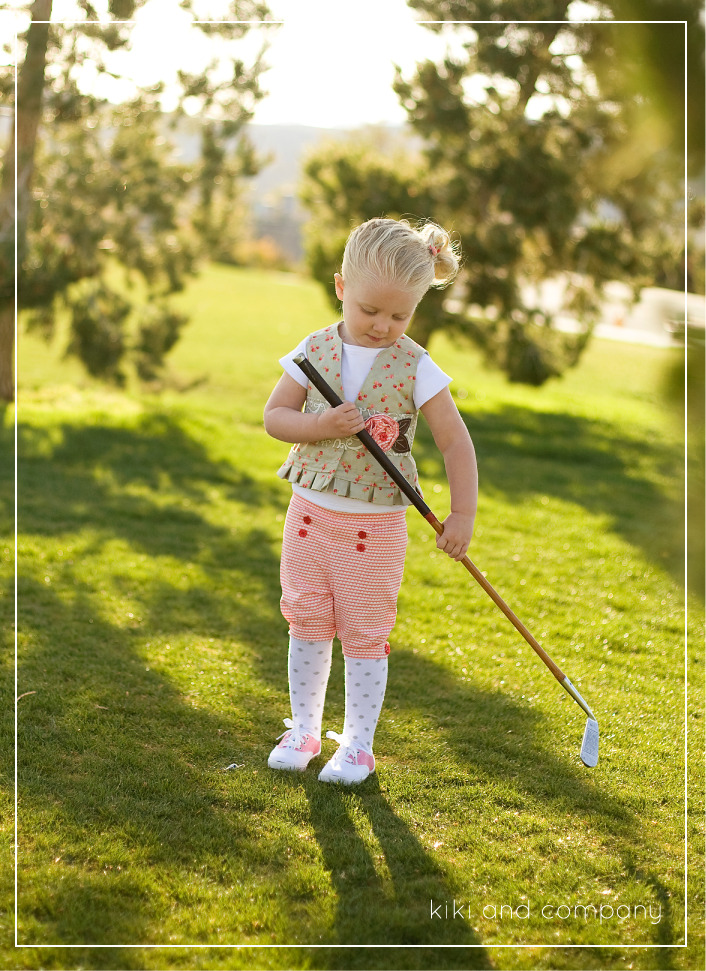 And I love how it took the outfit over the top to have her in her own saddle style golfing shoes!