Description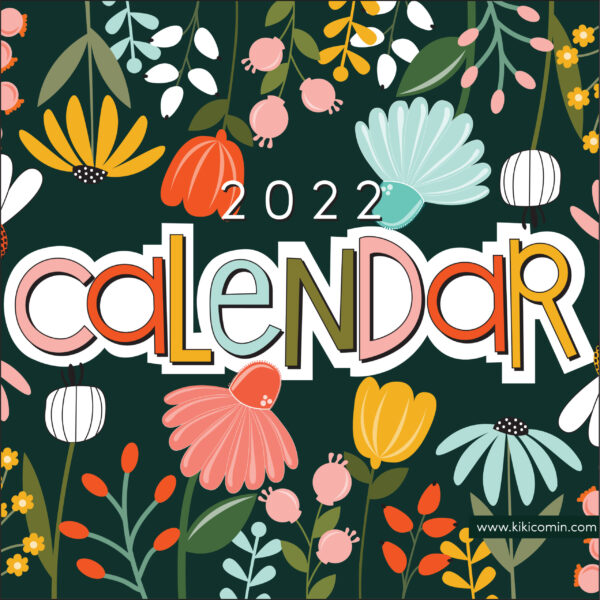 2022 is coming so fast! This 2022 Calendar is ready to be filled with all the appointments, parties and fun that you have in front of you. The 2022 Calendar is filled with 12 uplifting monthly quotes from all your favorite musicals and Broadway shows to help you feel motivated and inspired to fill your days with all the good you can do. It also has an extra page where you can track your 2022 goals. It is a perfect Christmas gift for all your friends, neighbors, and co workers. Don't forget yourself…we are going to have the best 2022!  
This is a preorder. Your calendar will be shipped in just a few weeks!
What is this year's calendar all about?
As I designed this year's calendar, I found so much inspiration from musicals and Broadway shows that we love to watch as a family. Some of my favorite moments as a mom are to travel in the car with my kids while belting out our favorite soundtracks, so this year we will take inspiration from those. Each month will have coordinating stickers that you can buy to go along with the featured play/musical. I'm so excited to have fun with these!
But wait, there's more!;)
In addition to your calendar this year, you will also receive a set of 8×10 digital prints of each of the calendar prints (a $120 value). Why? I thought it would be a perfect way to share positivity and hope it inspires you to do the same. I hope you print them off and give them to whomever needs it throughout next year! Expect that email to come to you after purchase. These prints are for individual use only. No selling or redistribution of files is allowed.
Thank you for your support this last year. You really are the best! I hope this next year brings ALL the good things to you!
Need some other Christmas gifts?
Check out our  Positive Affirmation Cards !
Love adventuring with your family? Check out these Adventure books!