I know a lot of you know  I have 5 little kiddos of my own and so when Teacher Appreciation week comes around, I am usually scrambling to find gifts that 1- are thoughtful 2- are quick to put together 3- are fairly inexpensive.  I am always so happy to have new ideas to try!
As of late, I have been REALLY digging gold. I love how shimmery and gorgeous it is so I decided to make it the center of my gift this year: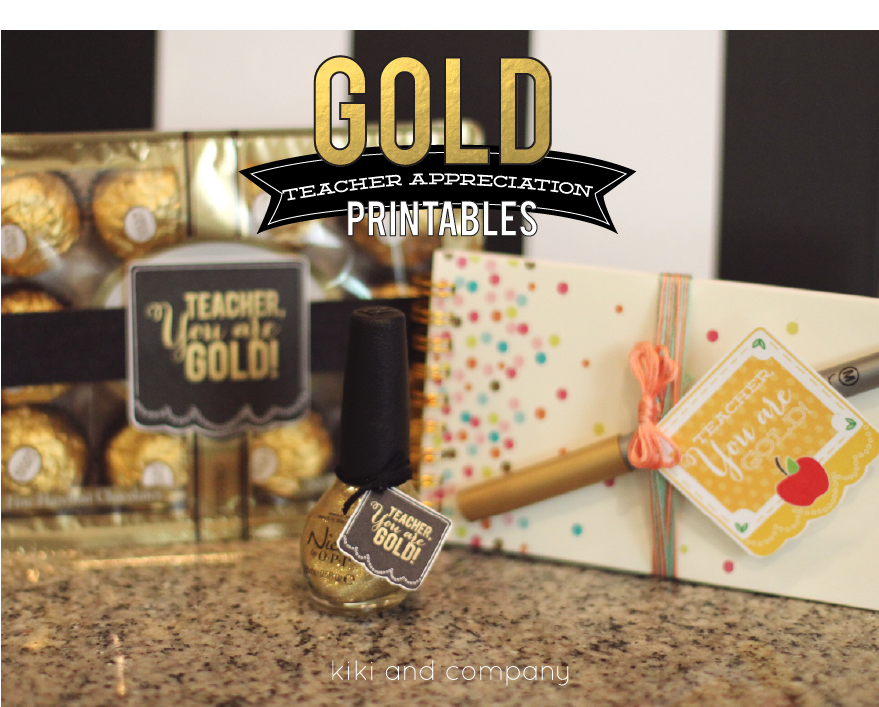 This is a super simple idea. Just download the printable, cut out the tags and add it to anything that is gold. (This gives you SO many options for presents, both expensive and inexpensive). Here are a few of the ideas I came up with.
First, who doesn't love chocolate?! Add a little ribbon and a tag and you've got an instant present: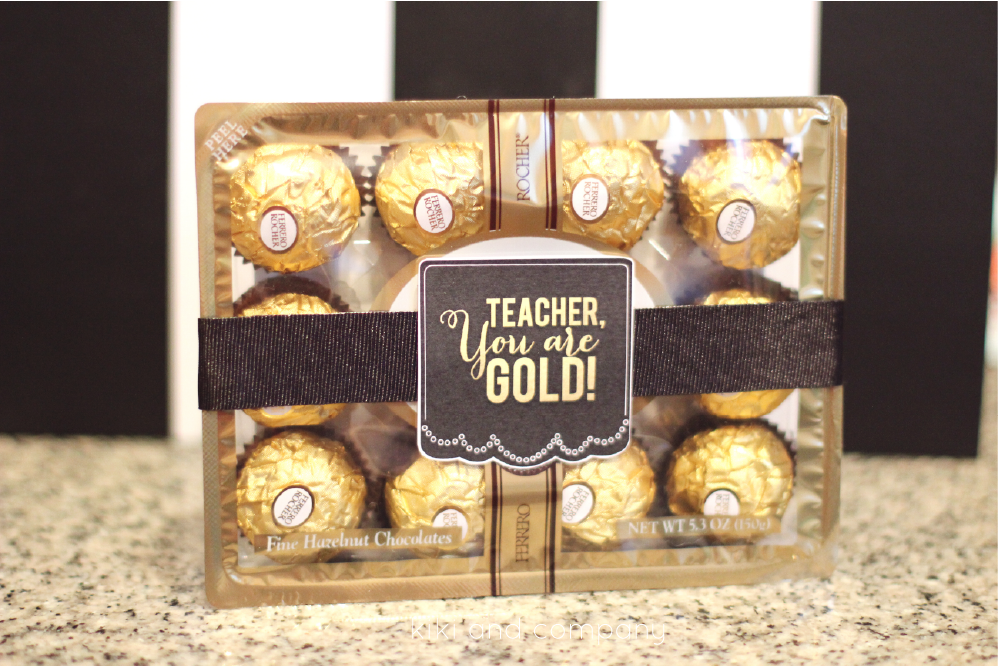 For a non-food gift..how about a cute little notepad and gold pen?! Isn't that just the happiest little package to give!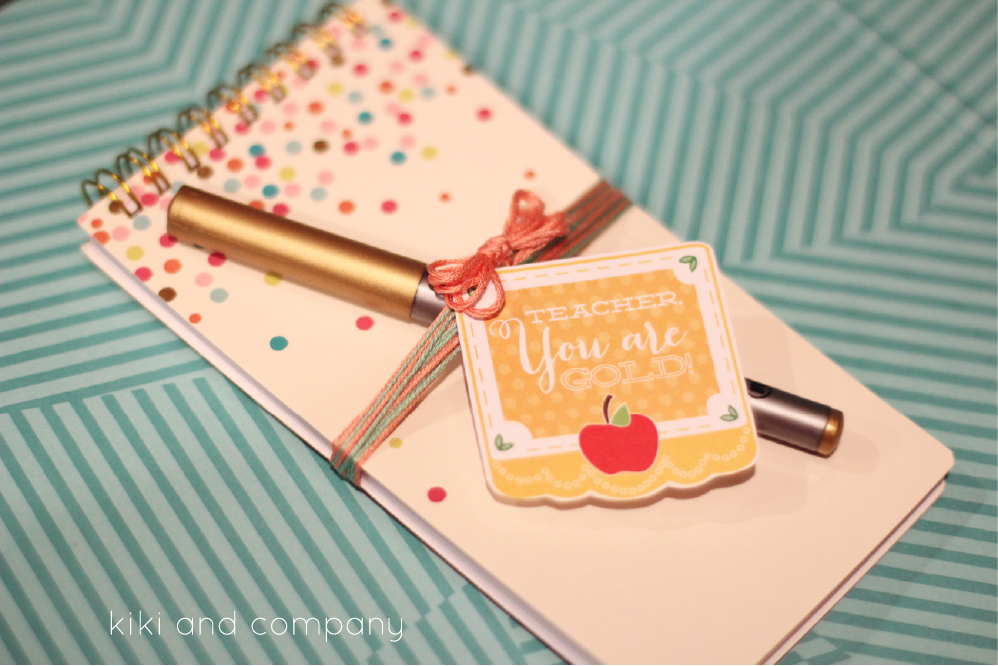 And lastly, how about a little fingernail polish? Isn't that a great color and if you add a gift certificate to get a pedicure..I'm sure you would have the happiest teacher around! 🙂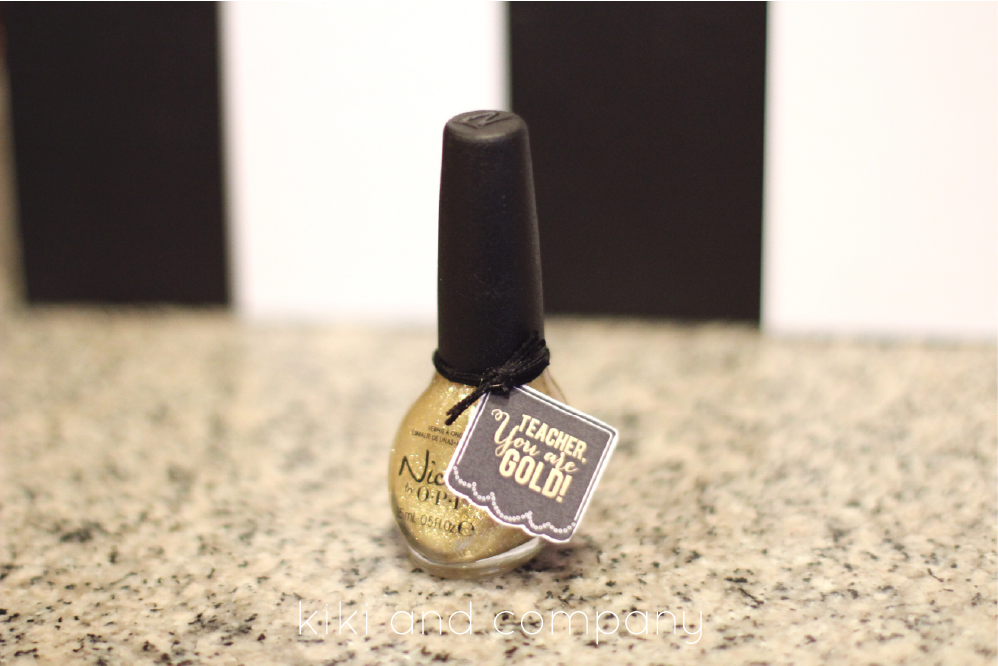 Aren't those so fun?! There is so much gold out there right now..so run out, grab some and make some glimmery gifts!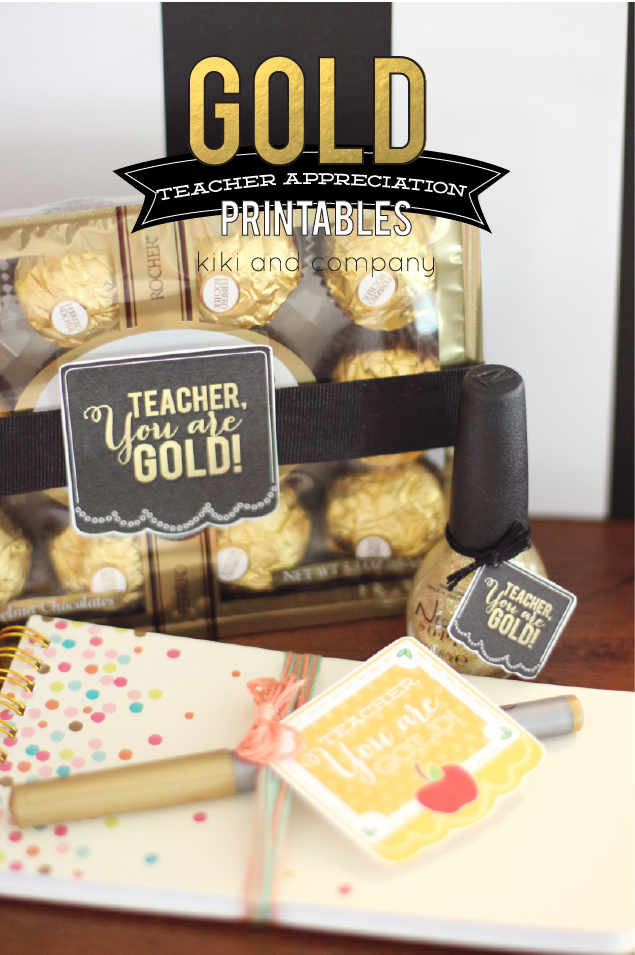 You can download the free printable by clicking below: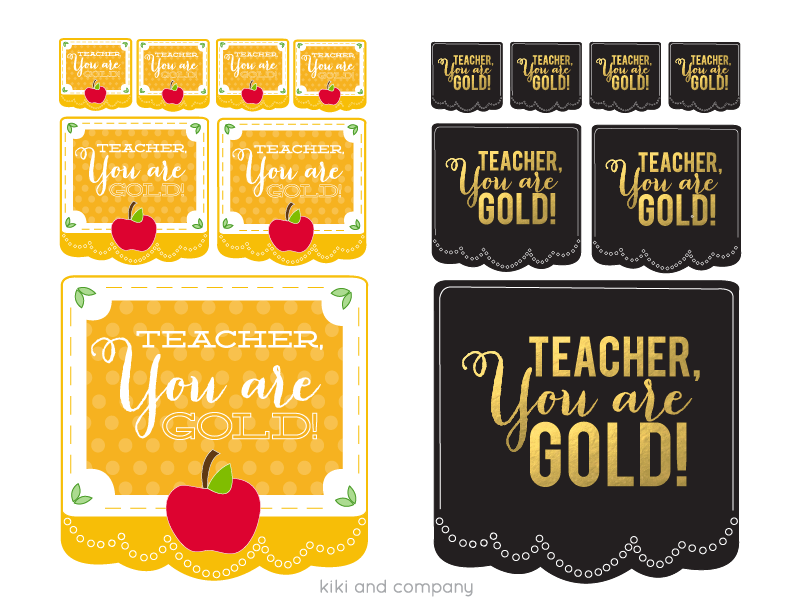 I hope you are having a great spring and hope that whenever your teacher appreciation week rolls around (or think end of school as well), that you can make those AMAZING teachers feel like they really are GOLD.
This post was originally shared on Skip to My Lou.