Oooh, Spring is right around the corner and I am SO excited about it! I hope you have been catching glimpses here and there of the nice weather. I am so excited to share one of my favorite treats to make..Toasted Coconut COCONUT cupcakes. I know, coconut overload, but seriously, if you want a nice light coconutty dessert..this one is for you!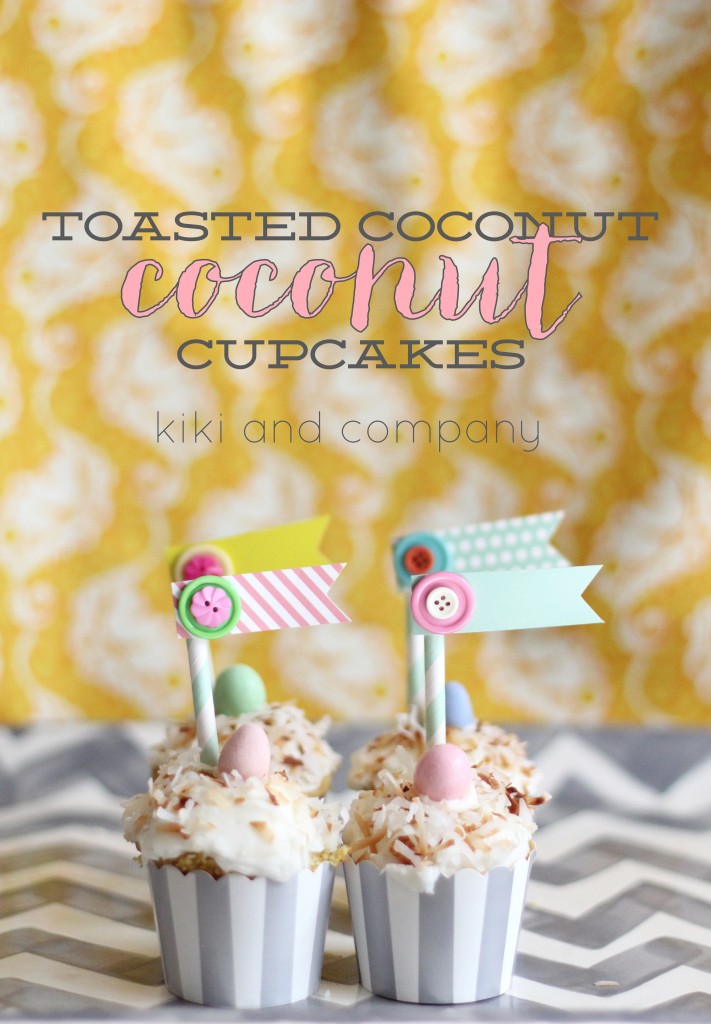 To print the recipe, simply click on the picture, right click on your mouse and save. Then print as you desire!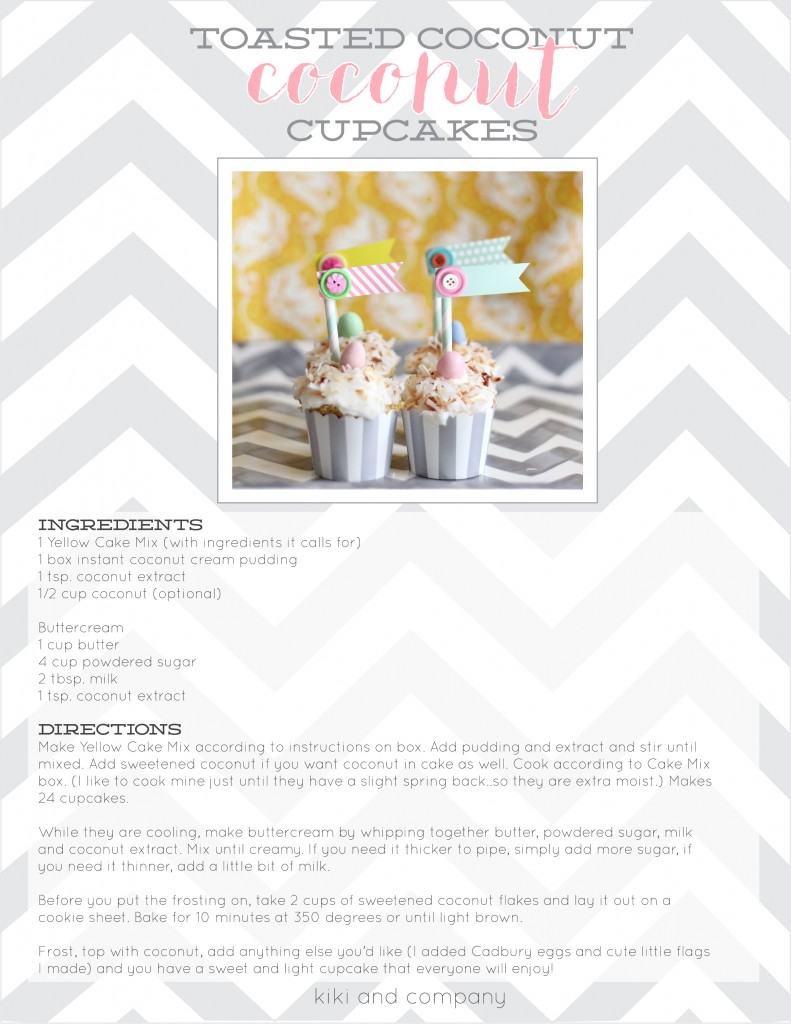 I love to dress my cupcakes up, so I topped these with Cadbury eggs (seriously an addiction at Easter time) and then threw together some little flags to top them off.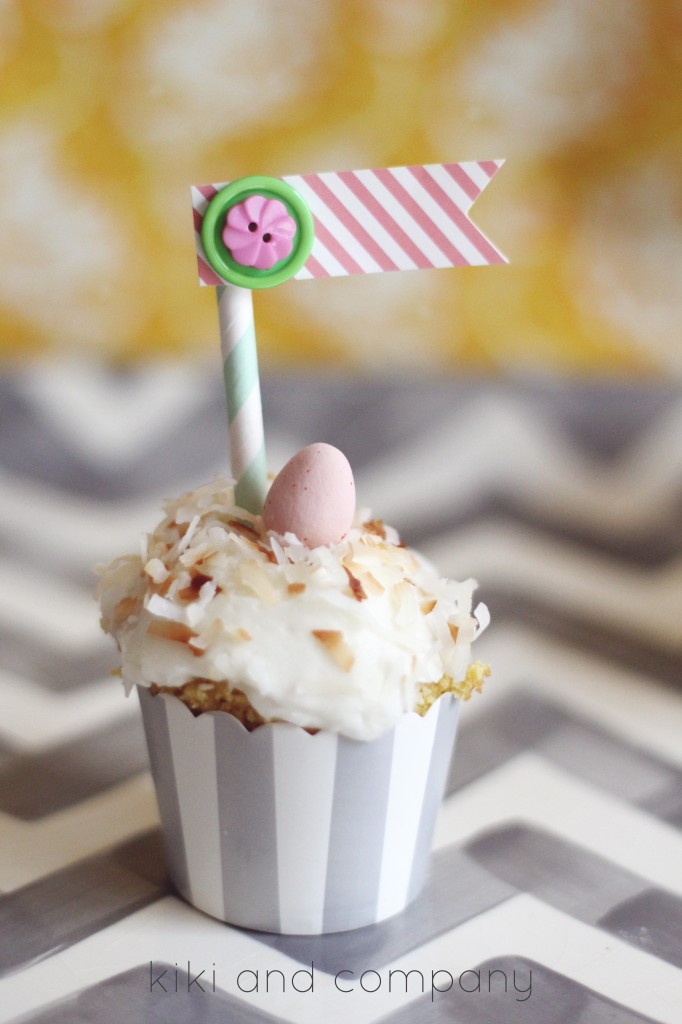 They would be great on an Easter table (you could add a name to the flag to make it a name card at dinner) or put a bunch of them on a plate and surprise an unsuspecting neighbor. I promise they will love you for life!
Check out New Kiki and Company Easter printables by clicking HERE.