I don't know about you, but these months are slipping away from me! We have just a few days of school left here and soon enough it will be Father's Day! Kristen Duke and I teamed up today to bring you a few new Father's Day printables. You can go check out her free Father's Day Gift Tags by clicking HERE.  They are SO sweet..you will love them!
I wanted to come up with a sweet little gift that could be personalized and used in more than one way.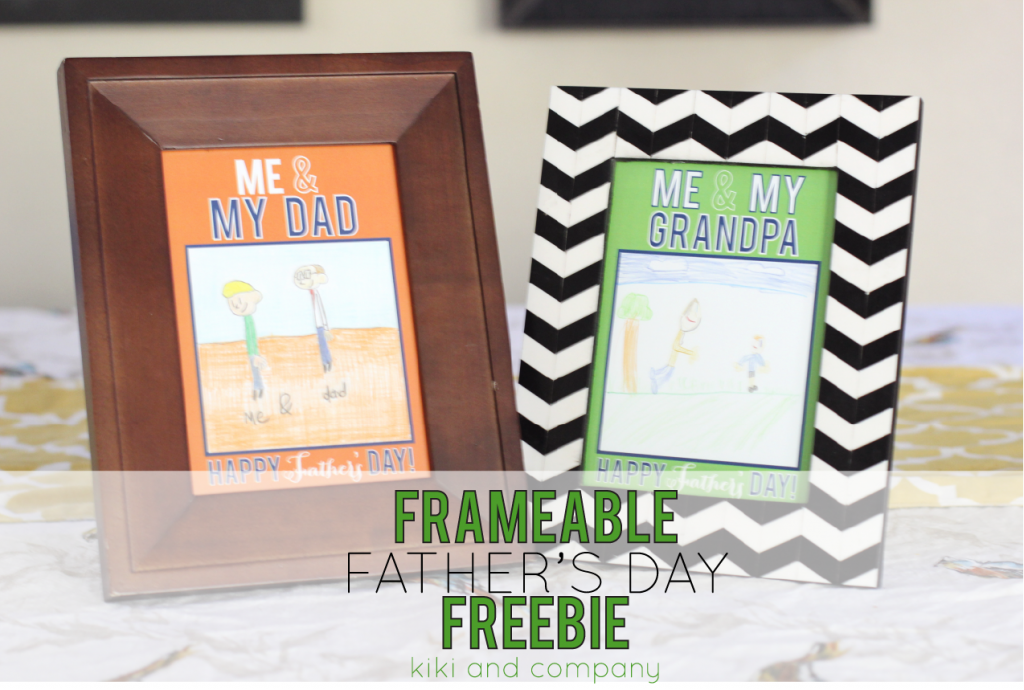 My kids LOVE drawing their dad pictures. They will draw them and color them and rush them to his hands as soon as he comes home or if he is late that night, they've even left them on his pillow!
I love this sweet little piece of art my boy made for his dad:
My second boy made this for his grandpa of one of his favorite memories with him…running!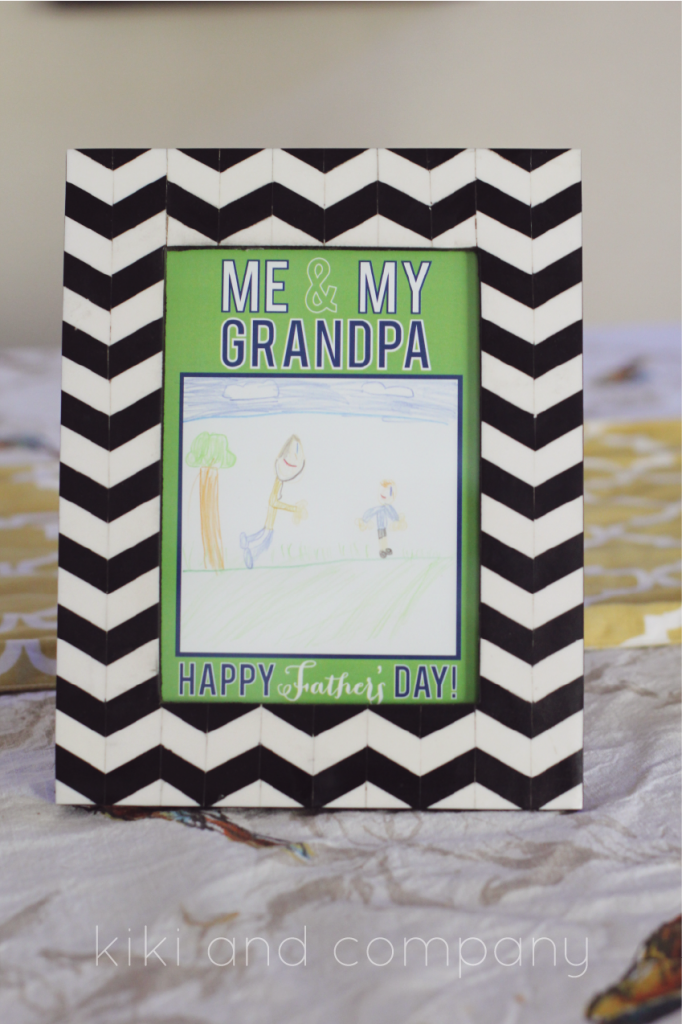 I also made this a 4×4 square, so  you could print out one of your instagram pics (or edit one of your others) to place over the square. I could see this being a super cute book with pictures and drawings throughout.
There are so many fun ways to use this simple print, but I hope you find at least one way to use it and show the dads in your life how awesome they are!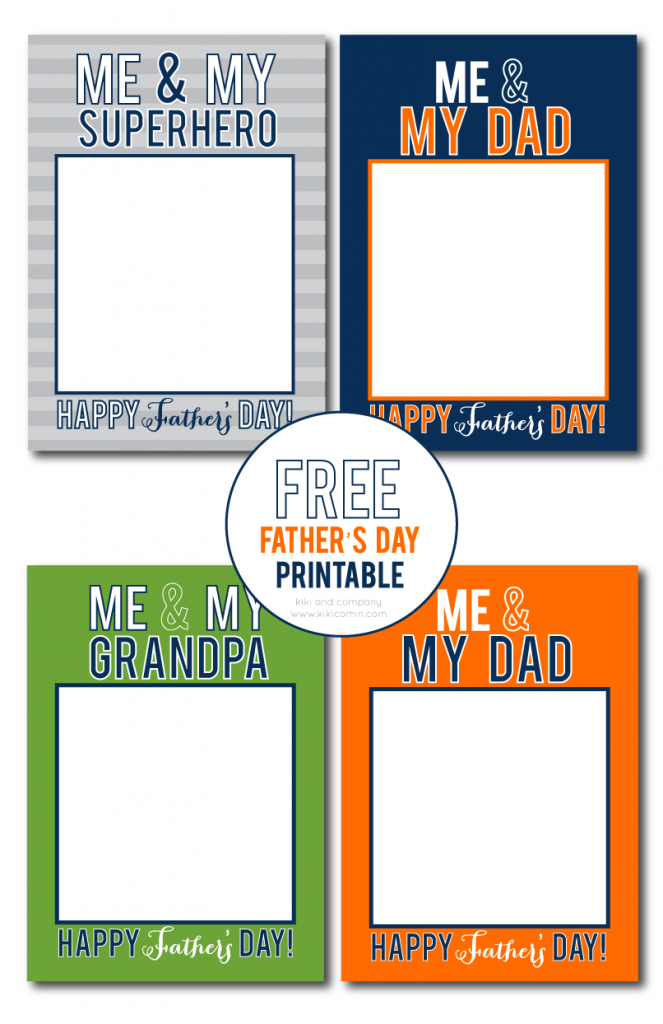 Download you Father's Day freebies by clicking below:
….
 You can also find these other fun Father's Day posts here at Kiki and Company:
This is one of my most popular Father's Day printables..make your dad feel like a superhero:

The set includes these super cute Paper Tots: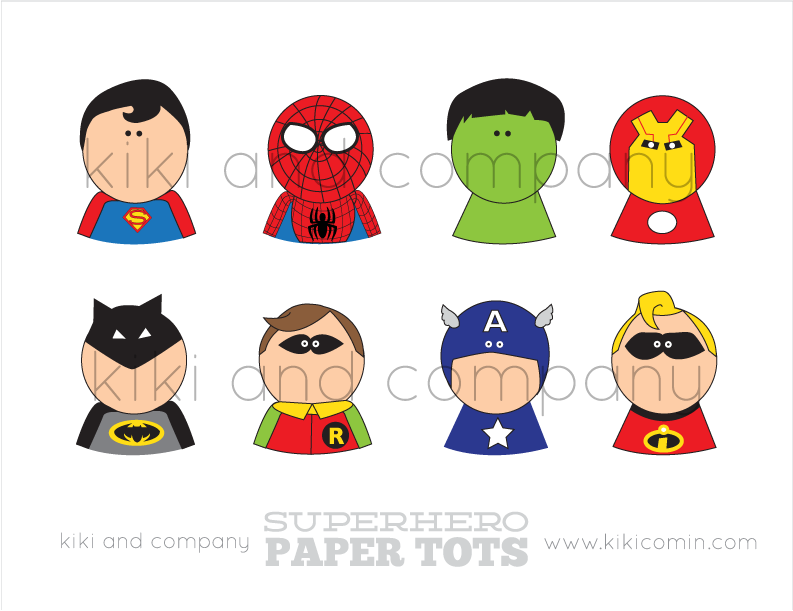 Coupon books: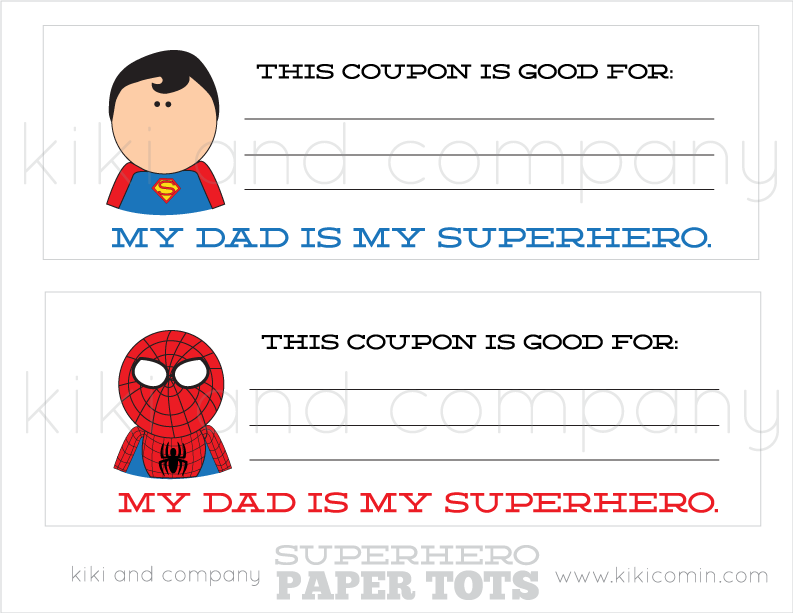 Cards, prints and more!
You can also find this sweet Father's Day card HERE: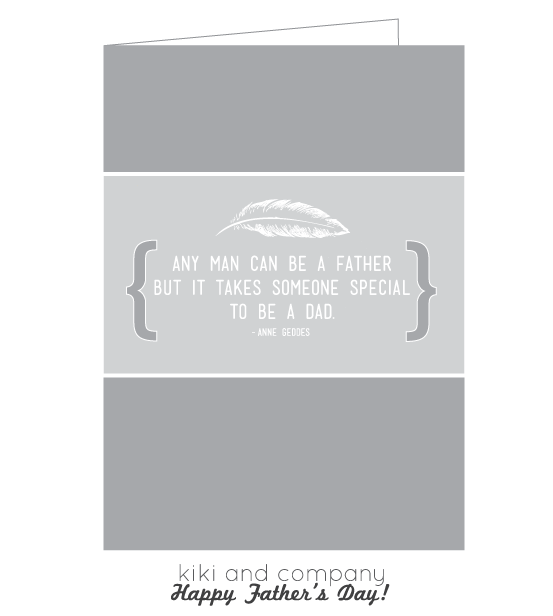 and don't forget to run over to Kristen's and grab these sweet tags: