This last week has been a doosy.  Not  in a bad way, just in an overwhelming one.  My husband was just called to lead our congregation at church, which I know is SUCH a blessing and already has  been in our lives..I just haven't seen us this busy in a VERY. LONG. TIME. Work has already been a crazy time commitment for him, so this just adds another level. I found last week that tears were on the brink of my eyelids constantly. Have you ever felt a heaviness on your shoulders that seems to not lift? I had been reading this scripture over and over 2 weeks ago and last week it just hit home. I needed a visual reminder of where my faith lies and the great blessings that come through it.  And guess what? I made a goal to be really consistant in personal prayer and scripture study in the morning and can truly say that when we make Christ first in our life, that He will lift the burdens that feel heavy and we can feel Him be that rock that we need to weather the storms of life.
I have been very inspired by chalkboard drawings as of late and wanted to add my own artistic  interpretation of Helaman 5:12. I came up with this: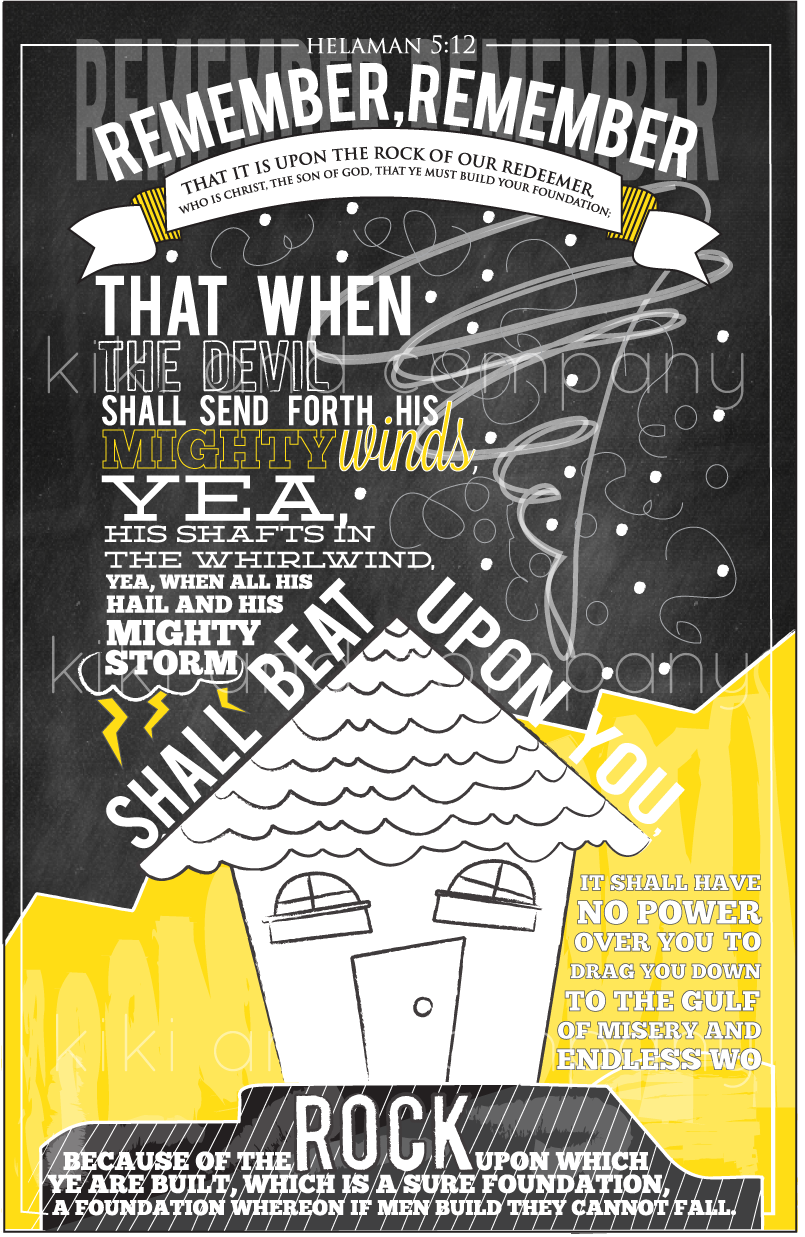 I find so much strength from reading and studying the scriptures because they teach me of Christ. I know in Him lies my hope and faith in the future and that when He speaks and promises, we can have faith in His words.
I feel so blessed to be a member of the Church of Jesus Christ of Latter-Day Saints. Don't know what that is? Click HERE to learn more. You can also click HERE to find other bloggers who are sharing their faith as a Mormon with everyone!
 In the next few weeks, I will be releasing designs of my favorite scriptures. Do you have a favorite?
I will be selling the digital copy of this print by pressing the "buy now" button below. Your file (either 8×10, 11×17 or 16×20) will be sent via email within 24 hours.