Happy Summer Day! I hope your summer has been treating you well. Today I am over at Tatertots and Jello sharing these uber fun cactus ice cream cone wrappers and if you are here, make sure to grab the cactus birthday printables as well. You could have a cactus theme party tonight!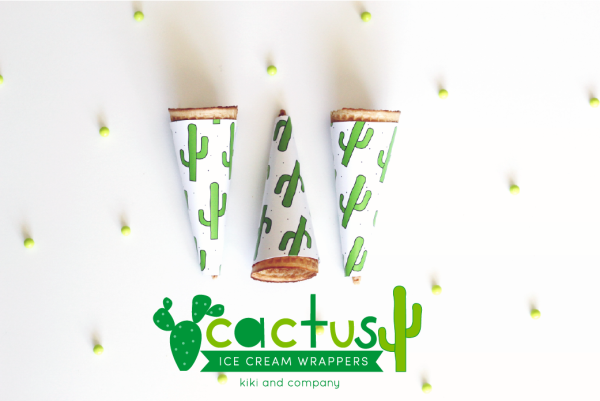 How fun are these right?!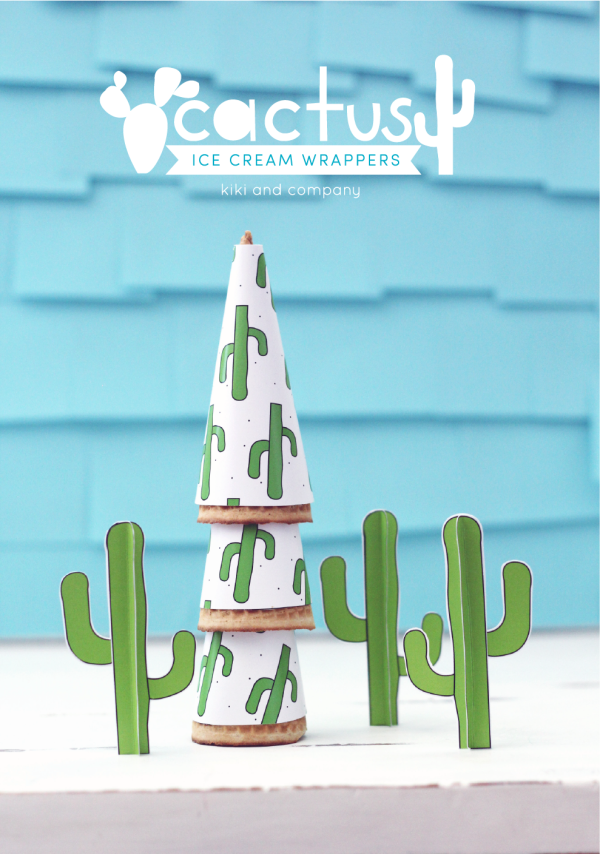 Well, today I am sharing these 3D Cactus that could be used for décor,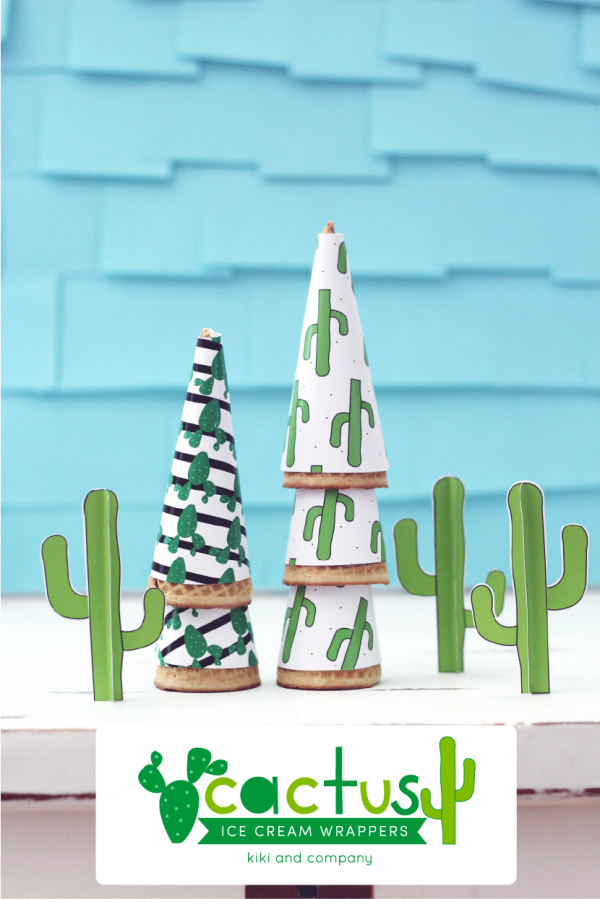 Add a slip of paper and it could be a name card or dessert tag..there are so many possibilities. You could even add them to the top of a cake!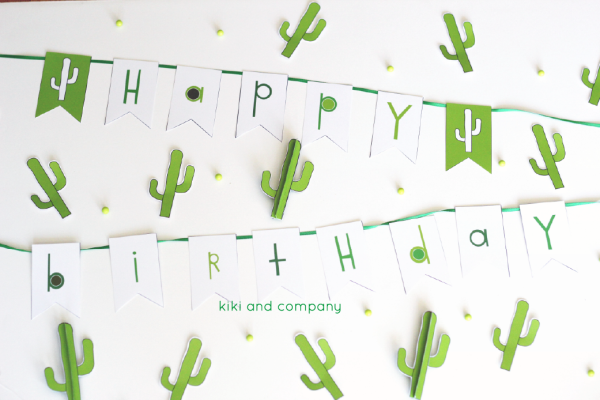 But I am also sharing this banner and those cute little cactus that you could sprinkle around or add to a garland. It's all up to you!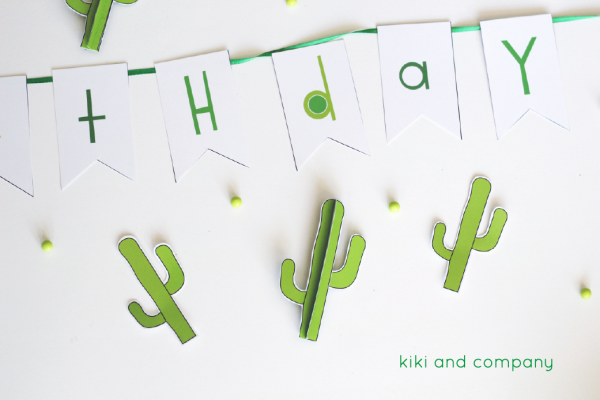 You can grab the printables here:
Happy Birthday Banner and 3D Cactus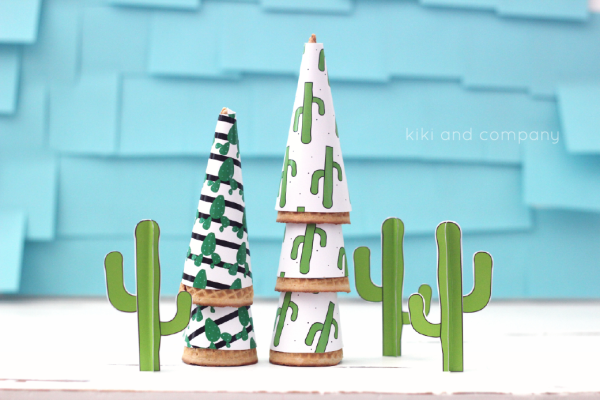 So let's make those cactus.
1-Download those free printables (above)
2-Cut out all of the designs
3- You will see there are 2 cactus..you need both (one is the front, one is the back.
4-Glue the front and back of the cactus together.
5-Cut out the long single cactus.
6- You will see how they fit, but fold in half and glue to fit the sides of the cactus
7-Put one of these small cactus on the front and one on the back.
8-You are done! Put them all over. 🙂
To make the garlands, simply cut out the letters and the cactus and glue to a piece of twine, ribbon or rope!
Hope you have the happiest days of summer! Don't forget to run over to Tatertots and Jello and grab the Ice Cream Wrappers!