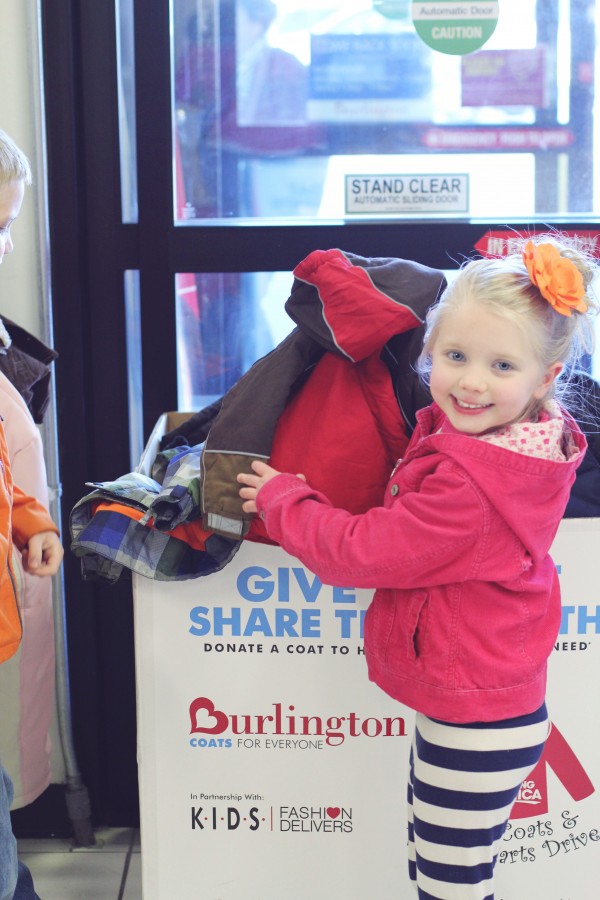 I don't know about you, but I have loved the last few post holiday days. We have taken our time taking down our decorations and trying to get our home back up to where it needs to be when we start school again next week. I was so excited to be asked to participate in the Warm Coats and Warm Hearts Coat Drive put on by Burlington. My kids and I had a blast going through closets and finding gently used coats that still have many years of warming to do and donating them to this awesome drive.

ABOUT BURLINGTON
Burlington Stores is a leading off-price national retailer offering style for less with up to 65 percent off department store prices every day. Departments include ladies' dresses, suits, sportswear, juniors, accessories, menswear, family footwear and children's clothing. It also includes an assortment of furniture and accessories for baby at Baby Depot, home décor and gifts, along with the largest selection of coats in the nation for the entire family. For more, visit BurlingtonStores.com.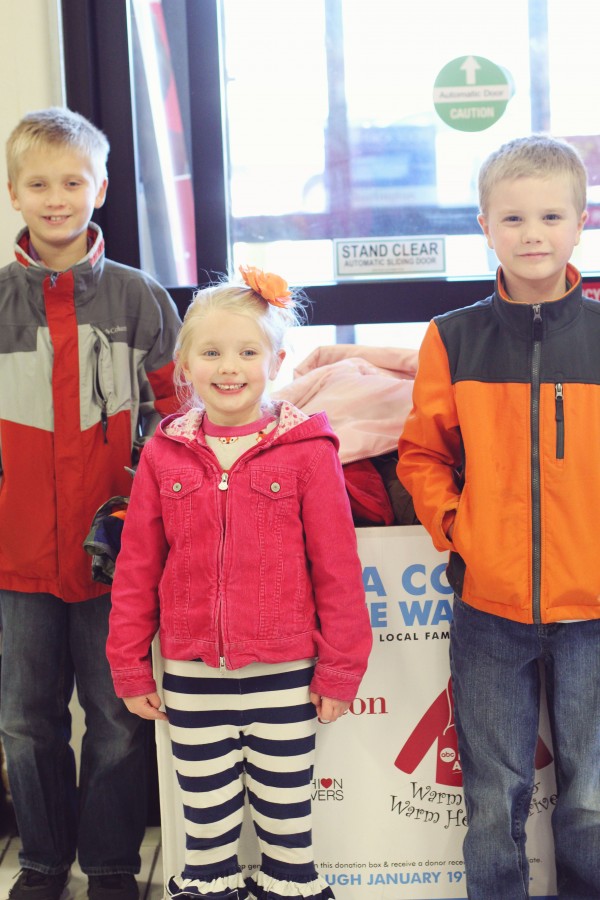 WARM COATS AND WARM HEARTS COAT DRIVE AT BURLINGTON
I didn't know this previously, but this is the 8th year that Burlington has done this amazing drive! More than 1.3 million coats have been donated in the last 7 years and one of the incredible things I love about this drive is that the coats donated in your community, stay in your community and are given to those who are in need. I don't know about where you are from, but even living in Las Vegas, we are dipping into the 30's this week. Coats are absolutely needed to stay warm. For those, more than 45 million Americans, who are living in poverty, those coats could just save them this winter.  All it takes it for you to find a local Burlington and drop off those coats!
DONATE A COAT AND RECIEVE 10% OFF YOUR NEXT PURCHASE
I just love Burlington. In addition to having this coat drive, for every gently used coat that you donate, you will receive a 10% off coupon to use on your next purchase. You can also tweet or instagram a picture of you donating your coats, use the hashtag #CoatNotes, and you could be featured on Good Morning America. How fun is that?!
Seriously, my kids and I had such a great time finding coats, donating them and then making this video so you could see it all.
How adorable are my kiddos?! This is a perfect activity for you and your kids, but you could also get groups together to participate as well. This activity has been a perfect one to extend that incredible feeling I get each Holiday season as I give and know you will feel the same as you do!
DONATING COATS
Donate a gently-worn coat at your nearby Burlington to help those locally in need. And when you do, receive Burlington's thanks – 10% off your entire purchase.
Burlington, a national off-price retailer offering style for less with up to 65 percent off department store prices every day, continues to help local communities stay warm with their annual Warm Coats and Warm Hearts Coat Drive. Donated coats stay locally within each store community and are given to those most in need.  With each coat donation, customers receive 10% off their entire purchase as Burlington's thank you.  A great way to give back and save money at the same time! Visit the Coat Drive site to learn more and where you can donate by 1/19/2015.
Burlington Stores sponsored this blog post.  The opinions and text are all mine.