To me, there is one gift that I love to give when a baby is born. A quilt. My babies all had blankets made for them…they had their favorites that they carried around and couldn't sleep without, so when Kimbo from A Girl and A Glue Gun asked me to participate in the Luke's Loves Blanket Drive, I knew I could get behind it.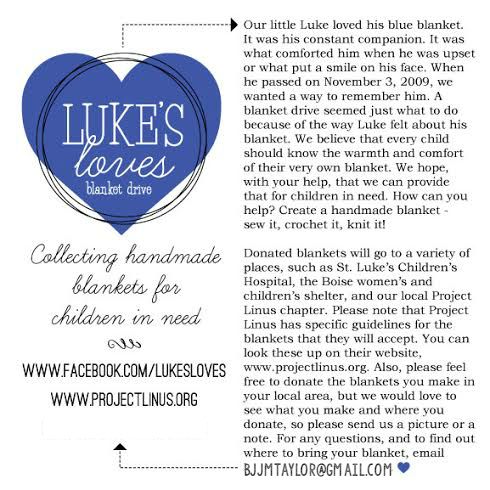 So today I am going to tell you about a quirky and fun quilt I just made that I am calling my Mixed Up Block Quilt. I love making traditional quilts as well, but for this one, I wanted to take a bunch of "leftover" fabric that I had and make it work into a fun baby quilt.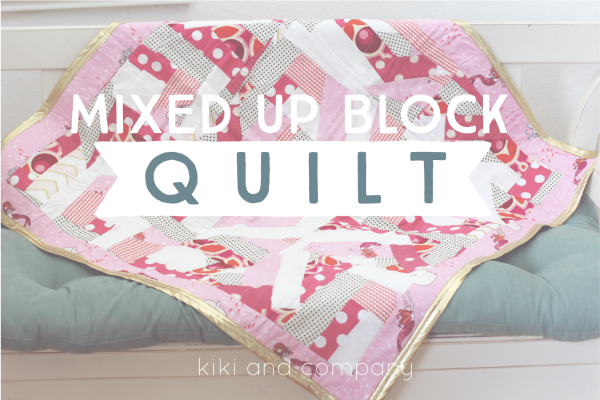 I started out by making 24 blocks that were  8″ x 4″. I sewed the blocks all the same…and then cut them all apart!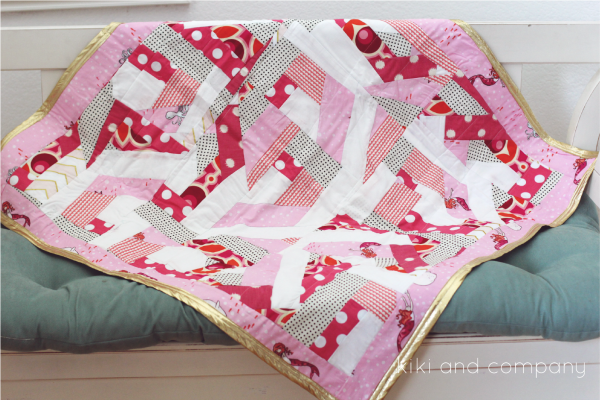 I don't really have a Do or Don't rules list for you. I just kept cutting and then sewing it back on backwards or on the opposite side until I liked the block. They all ended back up at 8″ x 4″. After squaring them up, I sewed them together. The strips were not a uniform size. Some were 3″, some were 4″ and some were 2″. The different sizes make them so fun!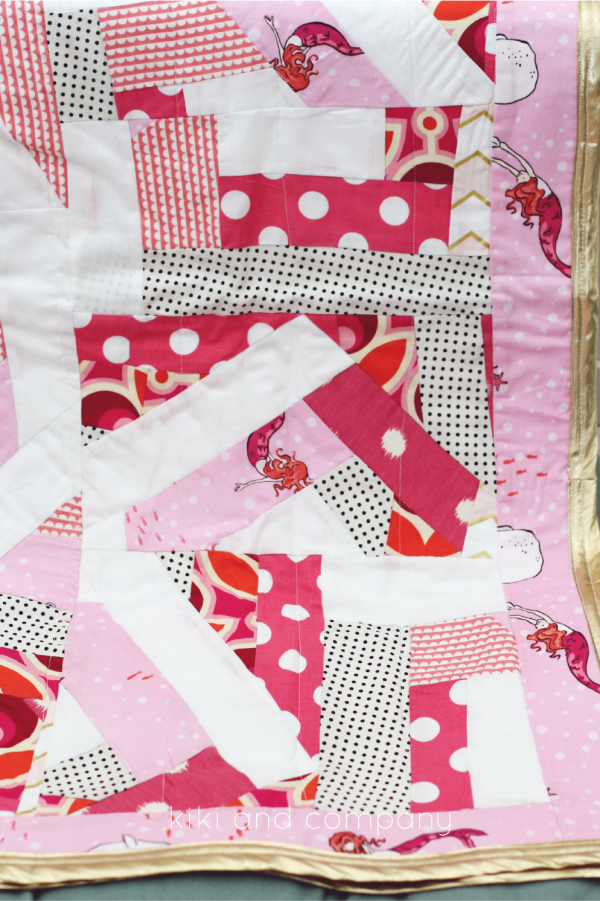 I finished the quilt off with a 2 1/2″ border and used a gold bias tape for the binding. Instead of filling it with batting, I used a piece of flannel, because I don't know about you, but I love to swaddle my babies up and find batting can make the blanket too thick sometimes. You can really do as you prefer!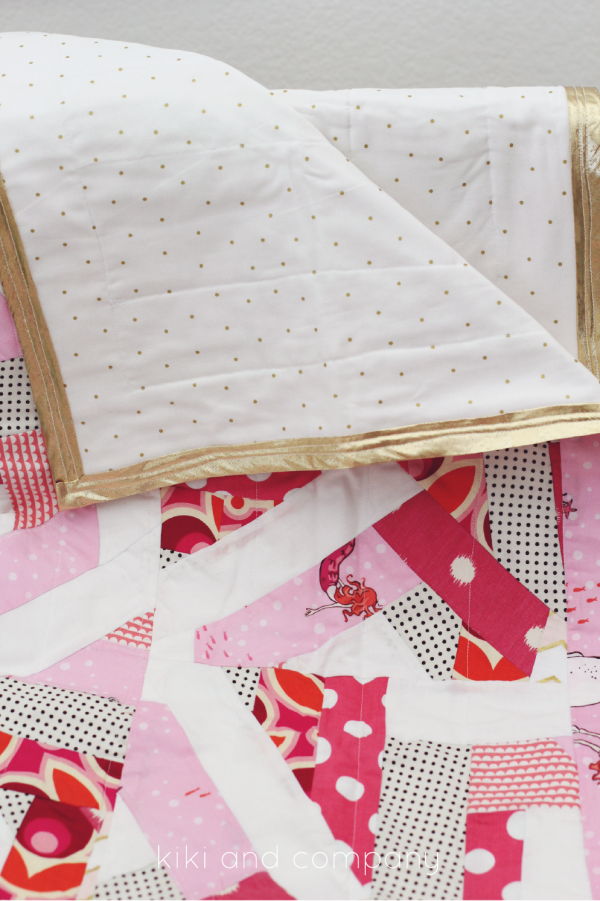 I loved the gold dot binding that I found at Hobby Lobby. It was a perfect backing.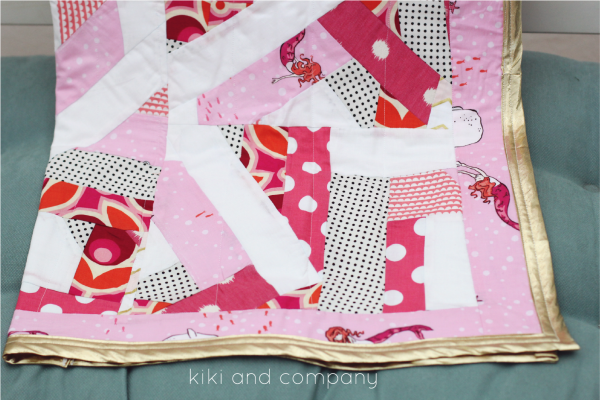 Before binding it, I quilted it simply by sewing straight lines every 3 inches. It really couldn't be simpler.
And all folded up, it just reminds me of how excited I am to give it so that a new sweet baby can be wrapped up and snuggled just as I wrapped each of mine up. It really kind of brings tears to my eyes when I think about what a special time that is.
So to recap.
1-Grab your leftover fabric. Cut it into strips. (they don't have to be the same size)
2- Sew into 4″x8″ blocks.
3- Cut and Sew until you like the variety in the blocks
4- Square those blocks back up to 4″x8″.
5- Sew them together to form your quilt.
6- Add a 2 1/2″ border.
7- Quilt it. I did straight lines every 3″.
8- Add the binding.
9- Send it off to Luke's Love Blanket Drive!
ATTN: Project Linus
4552 Independence
Chubbuck, ID 83202
You can also take a look at these other blankets that have been linked up to this amazing cause and feel free to link up your blankets as wel:
Hope you find a minute to check out this awesome cause and if you find time to make a blanket, know you will feel that great love that comes from giving!