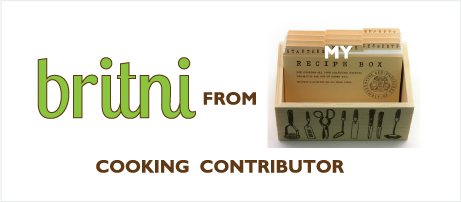 How was your Memorial Day?  Did you spend it BBQing with family and friends or cooking over a campfire?  I spent my weekend on the boardwalk and swimming in the ocean.  It was fairly dreamy~~ My mini vacay gave me the idea this week of posting some ideas on how to bring the boardwalk home:)  These recipes are all kid favorites, and it's a good way to get kids involved in the kitchen.
My older boy loves corndogs.  Like he LOVES them!  The first time we made some was at his first birthday party where we had a baseball theme.  They were a hit!  We've had requests to make them again since for Superbowl parties and summer gatherings.  Delicious!
1 quart peanut oil for deep frying
Heat oil in a deep fryer to 365 degrees.
In large bowl, stir together the flour, cornmeal, sugar, baking powder and salt. Stir in honey. Make a well in the center and pour in the egg, buttermilk, and baking soda. Mix until everything is smooth and well blended.
Pat the hot dogs dry with paper towels so that the batter will stick. Insert wooden sticks into the ends. Place batter in tall glass. Dip the hot dogs in the batter one at a time, shaking off excess. Deep fry a few at a time in the oil until the brown as you like them. Drain on paper towels of serve on paper plate.
Next up, a yummy funnel cake.  These are just pure yummy fried dough goodness!  We love to mix things up with these.  You can serve them with simple powdered sugar, a cinnamon/sugar mixture, fruit or pie filling, pudding, chocolate, whipped cream…use your imagination!

1 cup water
3/4 stick butter (6 tablespoons)
1 tablespoon sugar
1/8 teaspoon salt
1 cup flour
1 cup eggs, about 4 large eggs and 2 whites
Vegetable oil, for frying
Powdered sugar, for topping
Directions
Boil water, butter, sugar, and salt together in a saucepan. Add flour and work it in until it is all incorporated and dough forms a ball. Transfer mixture to the bowl of a standing mixer and let cool for 3 to 4 minutes. With mixer lowest speed, add eggs, 1 at a time, making sure the first egg is completely incorporated before continuing. Once all eggs have been added and mixture is smooth, put dough in a piping bag fitted with a number 12 tip. Heat about 1 1/2 inches of oil in a heavy pan. Pipe dough into oil, making a free-form lattice pattern; cook until browned, flipping once. Remove cake from oil, drain on paper towels, and top with powdered sugar. Continue until all of the batter is used.
I first had a frozen banana the first time my husband and I visited Bethany Beach a good 6 years ago.  I'm fairly certain I ate one every night we were there. The moment we returned home, I was running to the store to try and recreate these yummy treats.  They are better for you than ice cream, so you don't have to feel too bad about indulging on one of these babies every now and again 🙂
Frozen Chocolate Peanut Butter Bananas
4-5 ripe bananas (not over ripe)
1- 24 oz package chocolate bark or candy coating
Popsicle sticks or chop sticks
sprinkles, rice krispies or chopped nuts
2 – tablespoon's creamy peanut butter, optional
Peel the bananas and cut in half. Grab some handy helpers to insert the sticks into each banana. You can lay them on a baking sheet or place the bananas in a gallon size zip lock bag. Place in the freezer until the bananas harden (about 2 hours). You can add lemon juice or on the bananas to prevent browning, but my bananas never brown in the freezer. To start use 1/2 of the chocolate bark, place in a microwave safe boil and melt on the defrost setting for 3 minutes. Do not melt on the cook setting or the chocolate will cook and burn. I defrost mine in 3 minute intervals in the microwave. If you want to add peanut butter add it to the chocolate while it melts in the microwave. When melted remove from the microwave and stir to blend. You want the chocolate really smooth.
Spoon the melted chocolate onto each banana until they are coated. Do not dip the bananas into the chocolate mixture or it will harden on you. The best way is to spoon the chocolate on each banana. Roll in rice cereal, sprinkles, chopped nuts or just leave them plain. I highly recommend chopped pecans. Place on a baking sheet lined with wax paper or foil and put in the freezer to set for about an hour, or longer. Remove and Enjoy!
What's your favorite boardwalk treat? HAPPY SUMMER!