Who doesn't love brownies? and candy?
Today, simply combine the two and get: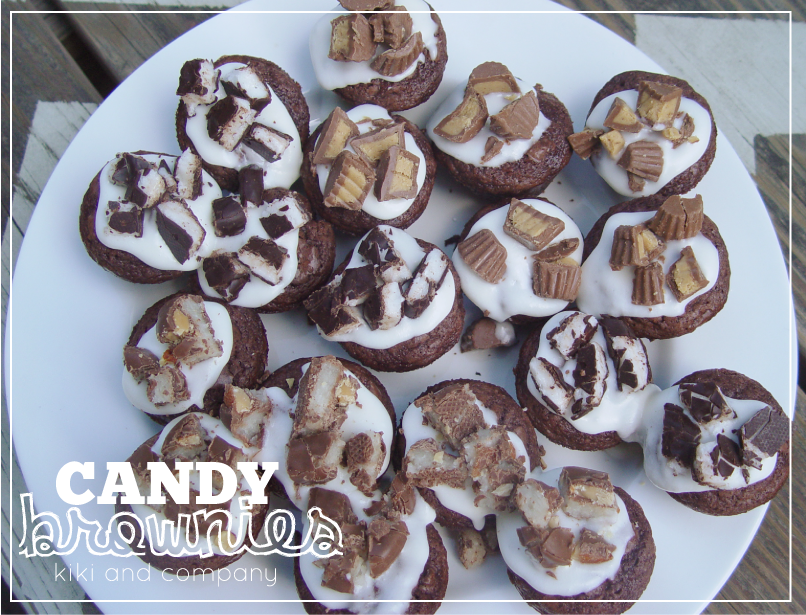 To make simply make your favorite brownies (Mine are Hershey's Triple Chunk}..bake them in mini muffin tins to get a chewy, moist brownie. Add your favorite buttercream frosting.
THEN…
cut up mini Reese's to get: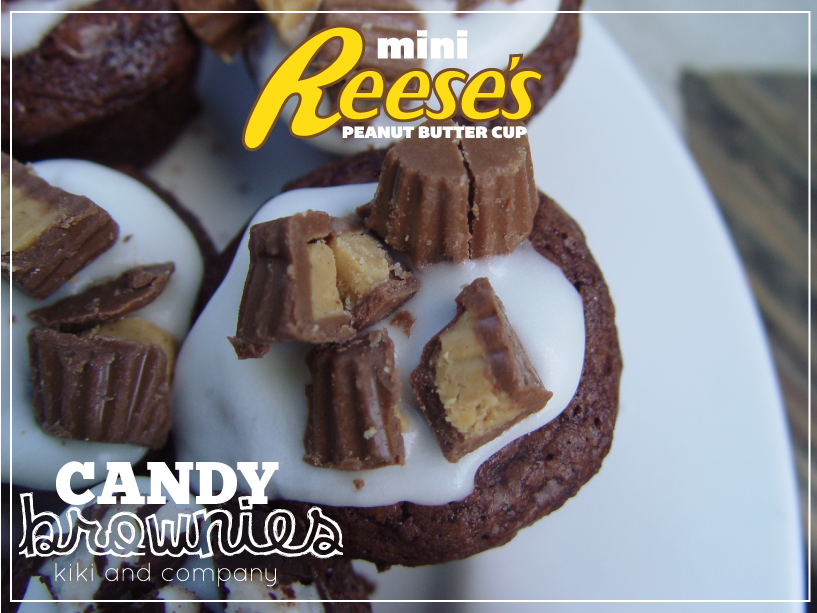 Cut up Almond Joy to get: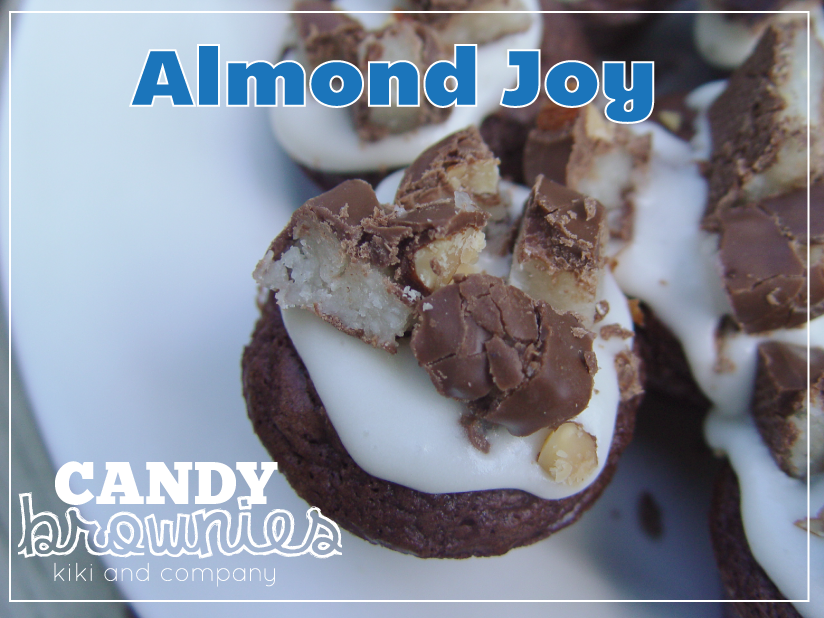 and cut up York Peppermint Pattie to get:
They are so small, you can taste all 3…and I think you might be mighty surprised just how different they all taste!
Enjoy.
You won't want to miss tomorrow..I will be over there: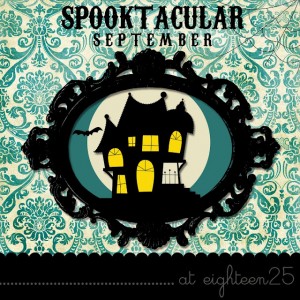 and will have a fun surprise here too! See you then.