Paper Tots have certainly been taking up a large part of my blog lately, but with upcoming Father's Day, I had a flash of inspiration one night when thinking of words that described by husband..and from there, the ideas kept coming!
Today I am releasing this fun and FREE Paper Tots set just in time for Father's day (because aren't all of the dads in our lives superheroes?):
As with my other Paper Tots sets, this set has a lot of extras that will make it a perfect addition to any of your Father's Day creations.
First, I will show you the coupon book that will come with the set. There will be two different types of pages in the book…a coupon page, and a "you are my superhero because…" page.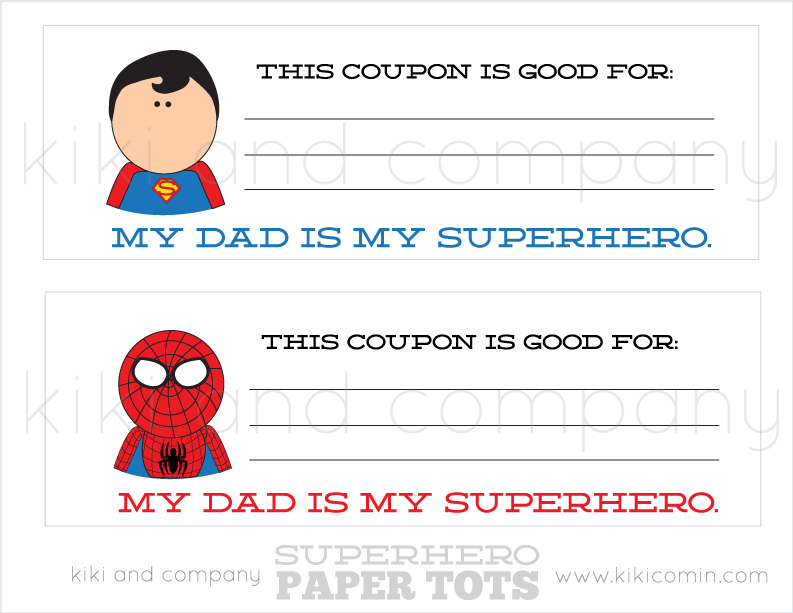 I put a book together for my kids to give to their dad for Father's Day..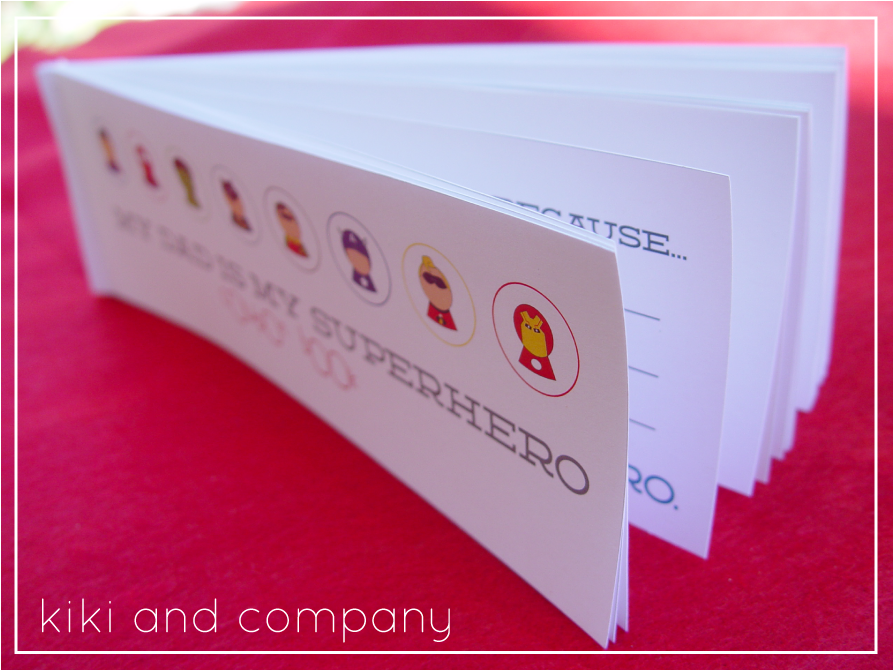 and I am loving how it is turning out.
Their personalities are showing through with their answers..this is my 6 year old..who LOVES his dad AND sonics peppermints they give (can you tell?!). I cannot tell you how much he must love his dad to give him one of his candies.:)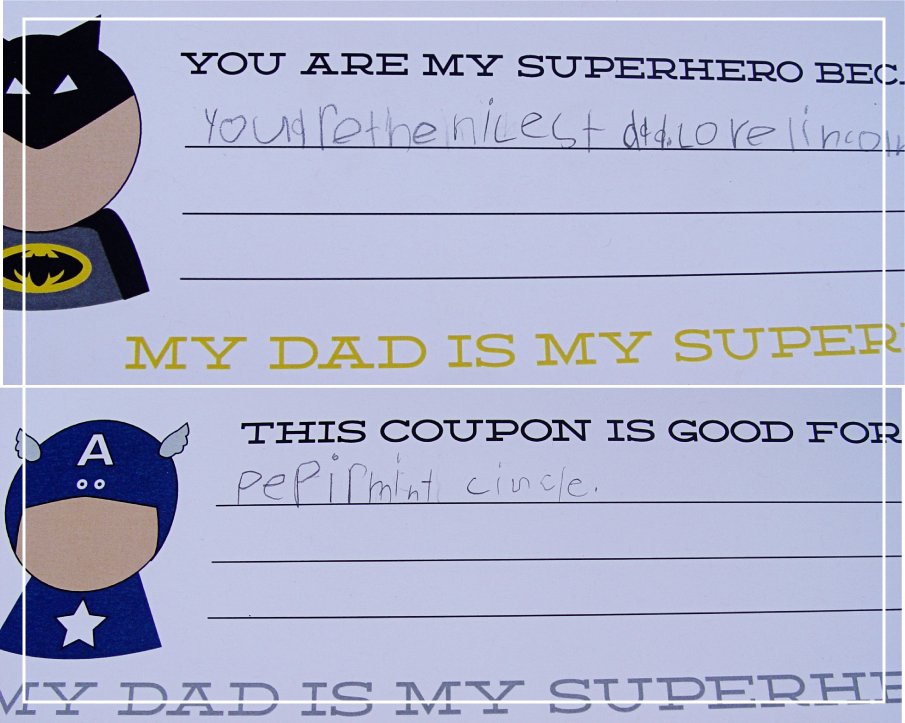 This is my 8 year olds: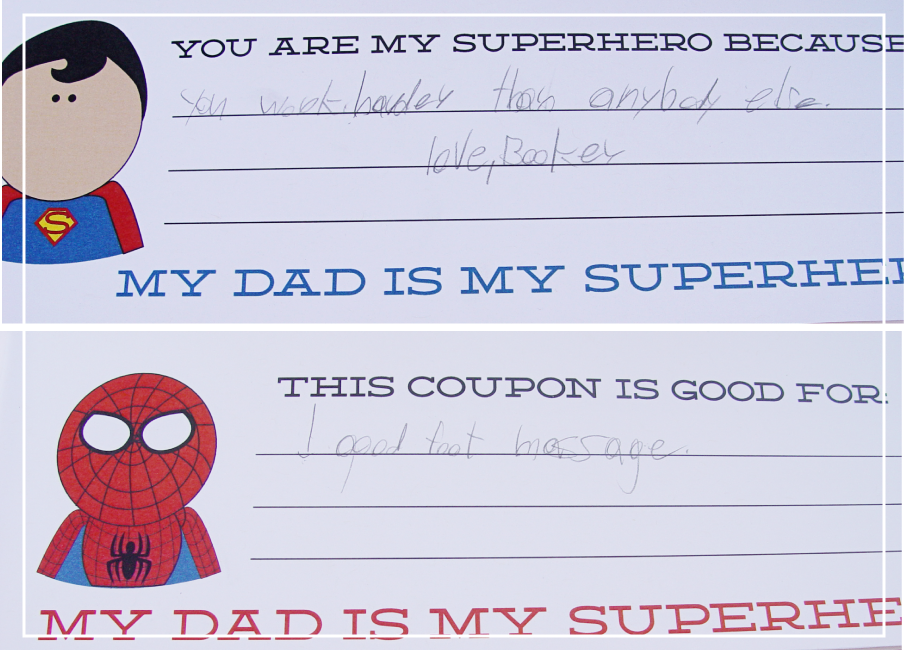 Aren't those so sweet?! To assemble the book, I simply printed out each page, cut them out and sewed them together. The set does come with a cover and back page to finish it off. And guess what? I didn't forget Grandpa either! This set has a "you are my superhero because.." pages and cover pages for Grandpa too.
In the next few days, I will show more ideas on how to use this set (this post is already long enough!), but I did want to show two more projects that you can download over at Today's Creative Blog today! Why over there? Well, I am happy to announce that I will be contributing over at Kim's blog monthly with free printables both on her blog and facebook page. You can head over to grab a coordinating print that goes with the set: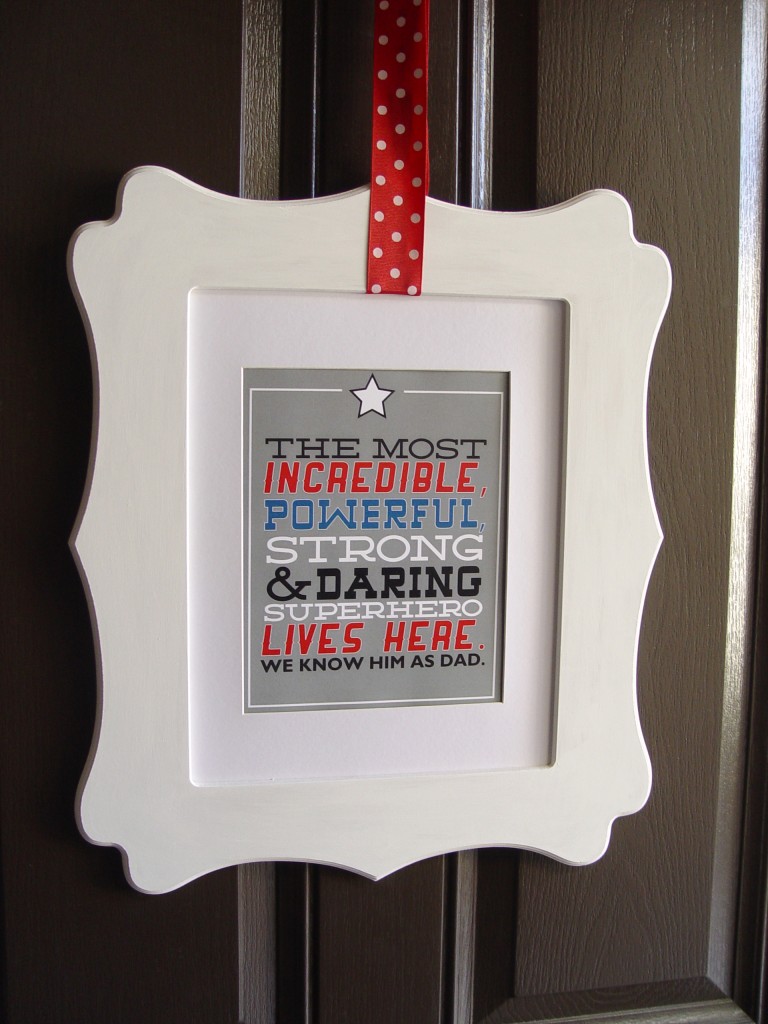 And a card you can personalize in any way…this one was made with simple washi tape within the square..love the pattern on this one.

This download has a front and an inside.
So how do you get this Father's Day set? Simply click on the link below: