Easter is right around the corner and with these Bunny Bows made with Expressions Vinyl, they can be in your kiddos hair in minutes! You don't even need an electronic cutter for this one.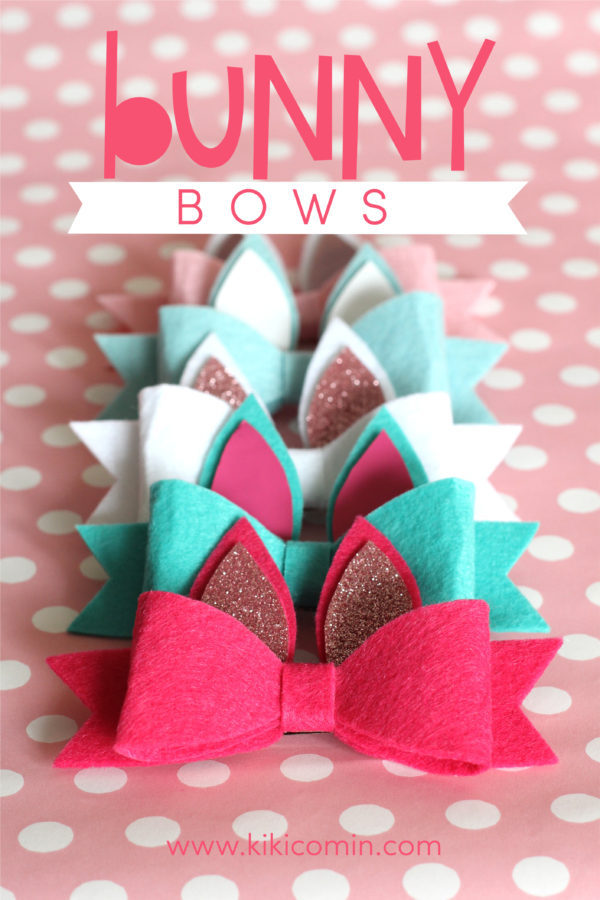 I had 3 girls in my house this weekend. It was SO fun. We did their hair alike each day and they couldn't wait to see what bows we would put in their hair. Because I knew I wanted to make an Easter bow, I pulled out my felt and got working. These Bunny bows are simple and quick to make and perfect to use with any of Expressions Vinyl Heat Transfer Vinyl to make it any combination you might want! Right now, you can also find a great sale at Expressions Vinyl..Starting tomorrow (Feb 20):   $10 off $60 or more – code is TREASURE10 and ALL EasyWeed is on sale until the 26th!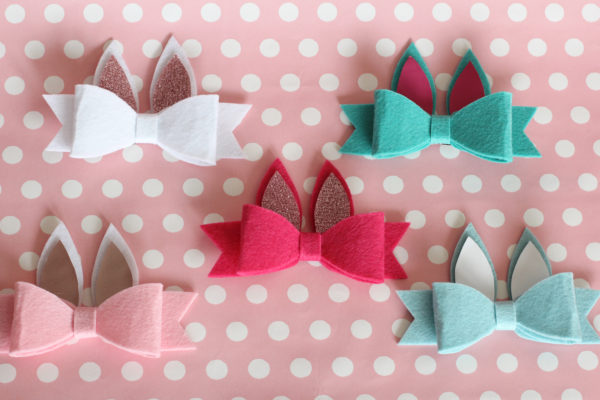 Let's make some Bunny Bows!
SUPPLIES for making Bunny Bows:
-felt
–Expressions Vinyl HTV Vinyl: I used Rose Gold Glitter, Rose Gold EasyWeed Stretch, Pink EasyWeed  and White EasyWeed
-Scissors
–Free Printable Template..click here
-hot glue
-metal hair clip
DIRECTIONS:
1- Using stencil, cut out felt pieces. Also add in a small rectangle, about 1/4″ x 3″. Also cut out your inner bunny ear out of the HTV vinyl.
2- Iron on vinyl to small matching felt pieces and hot glue in the bow. You could also just iron it straight onto the big ear.
3- Take off the plastic top of vinyl.

4- Glue bow on to bow back. Glue small ear onto big ear.
5- Place rectangle over bow's middle and glue around back.
6-Glue ears onto bow and glue metal hair clip onto bow.
YOU ARE DONE!
It was so fun watching the girl's reactions as I put their matching bows in..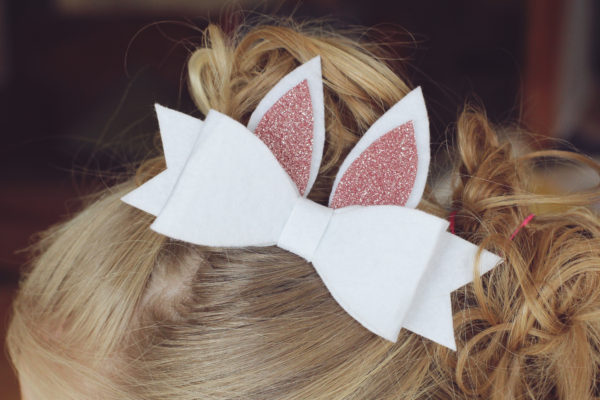 And they were excited to get into the Easter spirit.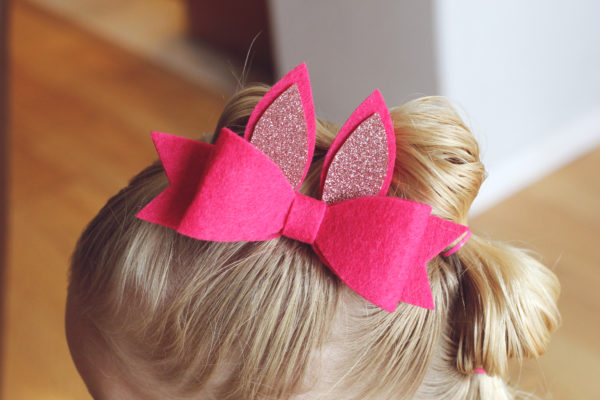 I hope you have fun making this quick Easter project with your kiddos and that your Easter is filled with a whole lot of hippity hoppity fun and lots of Bunny Bows!