These Free Printable Christmas Tags are sure to be a hit and keep all of your packages organized for Christmas morning.
I LOVE wrapping Christmas presents. I love going wrapping paper shopping and picking out the perfect ribbons, tags and embellishments for each package, so I thought I'd whip up a few new tags for you to use this year!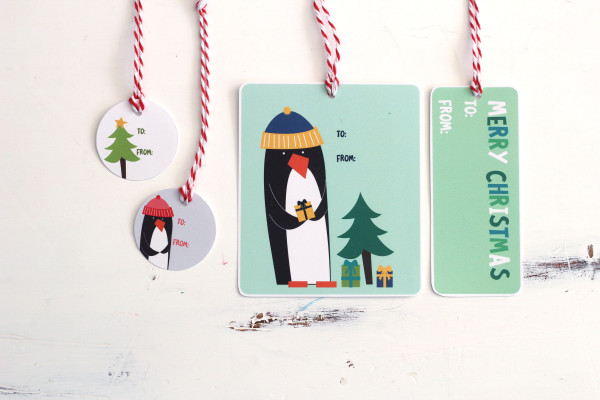 The tags can be downloaded, printed and cut out as many times as you'd like to add to your Christmas presents. I made two color ways in hopes you can find the perfect recipient for each one.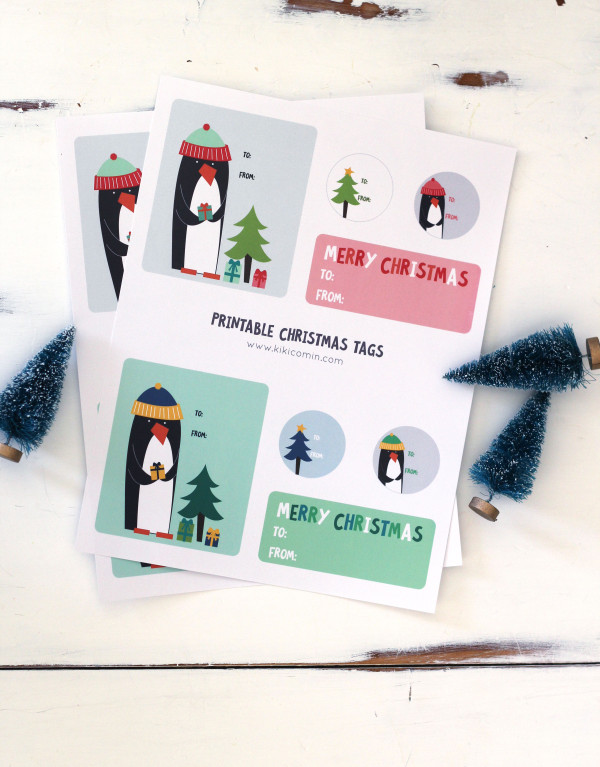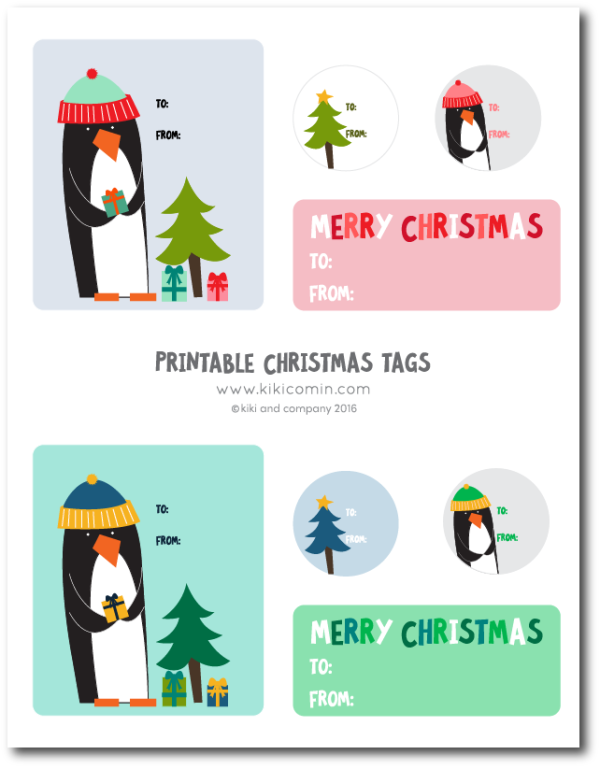 After printing, cut out and clip a little hole in them (unless you want to glue or tape them right on your package), and add a ribbon or twine to tie them to anything you want to give.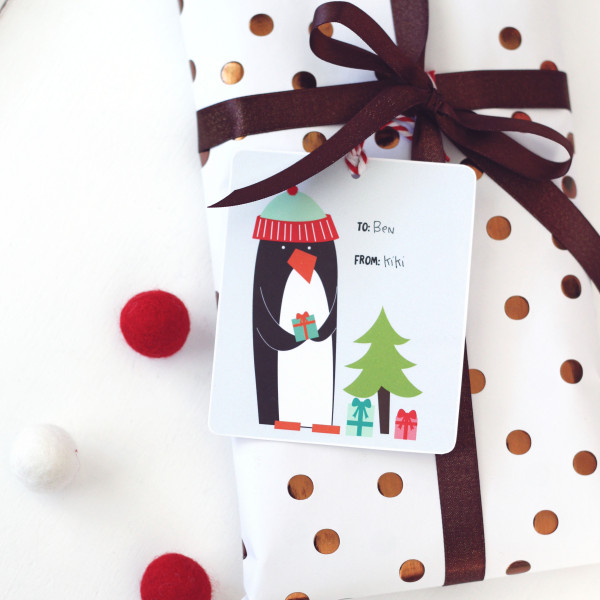 I hope you have a very Merry Christmas as you remember the things that are truly important in life.
…..
I'd LOVE for you to come and visit me at Kiki and Company where we just released our new Nativity Story Ornaments…a 30 pack of ornaments that tell the whole Nativity story in a beautiful way to help keep Christ in Christmas.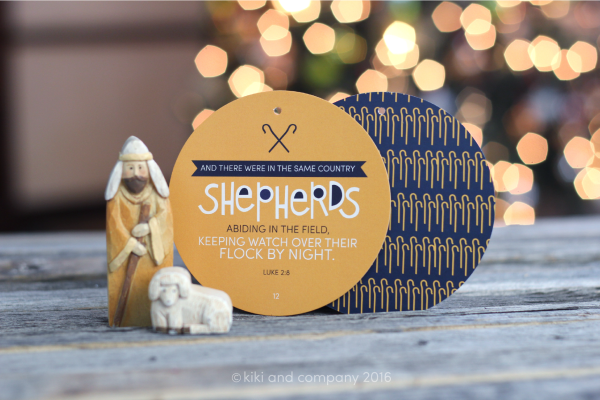 or you can come and shop my printable Holiday designs any time you'd like!