Each year before we begin the school year, we have a special night where we talk to our kids about expectations for the upcoming year, remind them about safety issues and celebrate the beginning of the school year with a father's blessing. This year, my husband shared with our kids this sweet scripture about learning:
"Seek ye diligently and teach one another words of wisdom; yea, seek ye out of the best books words of wisdom; seek learning, even by study and also by faith."
Doctrine and Covenants 88:118
I love this statement of learning (last year I did a free print of it..you can find it HERE.)..to seek it not only by study, but also by faith. So much of what we learn is by our own effort, but so much is also made up of what we learn directly from God as we include Him in our learning. As we talked about this we then talked about how we can make our home a place of learning this year, to compliment what our kids will learn in school. The very next verse is one of my favorites, so I thought I'd make it into a sweet reminder to look at throughout the year to keep our goal in mind: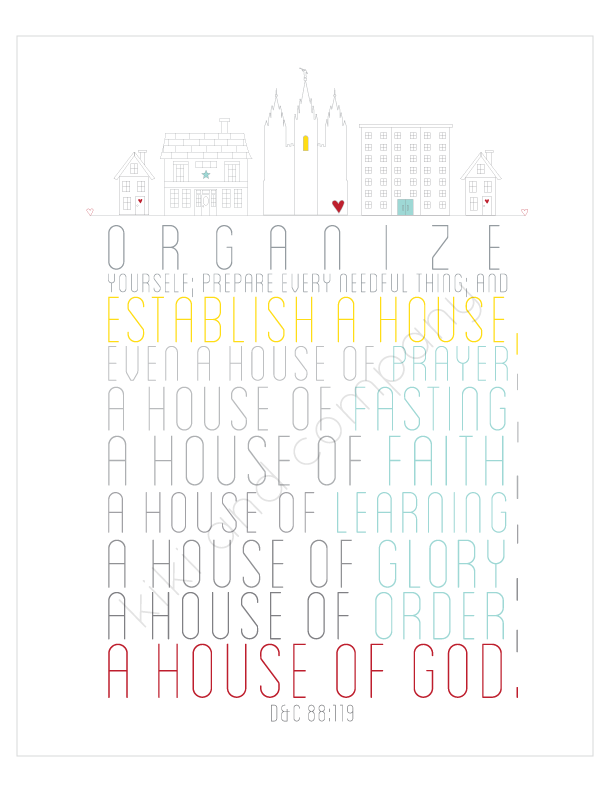 Now the hard thing is getting those simultaneously in our home!:)  Hope the beginning of this school year has been great for you.
Get this 8×10 free print HERE.