It's been awhile since we have had to think too much about Lunchbox laughs! Can you believe summer is wrapping up and school will be starting before we know it. This week I will be giving you 3 new sheets of Lunchbox Laughs to start out the school year!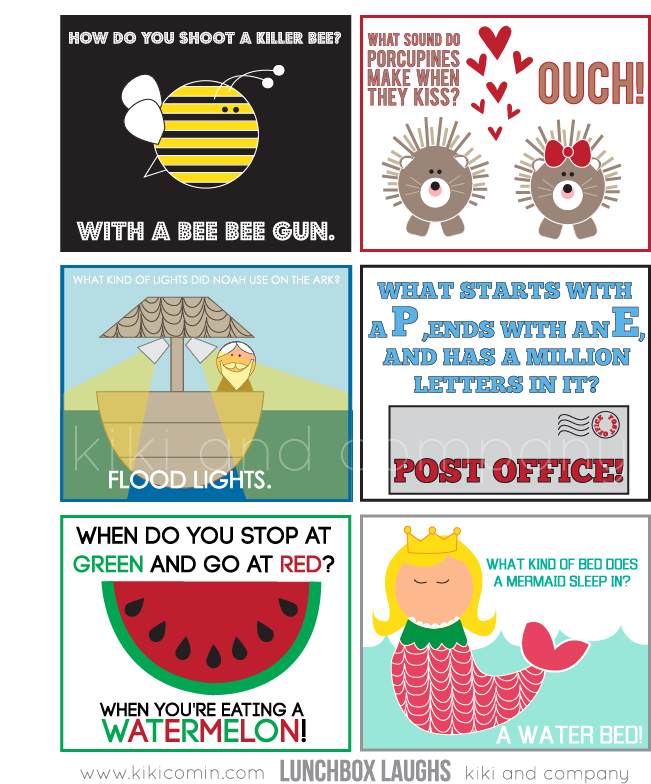 To find this version of Lunchbox Laughs…click HERE.
Remember, as with all free downloads, if you take the file, just like my facebook page and/or follow me on Pinterest!
Don't forget to pin and share! Thanks. 🙂