Can you believe October went so fast and now November and Thanksgiving is upon us and I couldn't be more thrilled! This month I am making it a goal to give some "grateful gifts"…what is that, you ask? Well, this month, I am going to write some notes, make some sweet little gifts and let people know how grateful I am for them. Today I want to show you a few ideas to spark some of your own using vinyl from Expressions Vinyl, which makes the creating process 100% easier!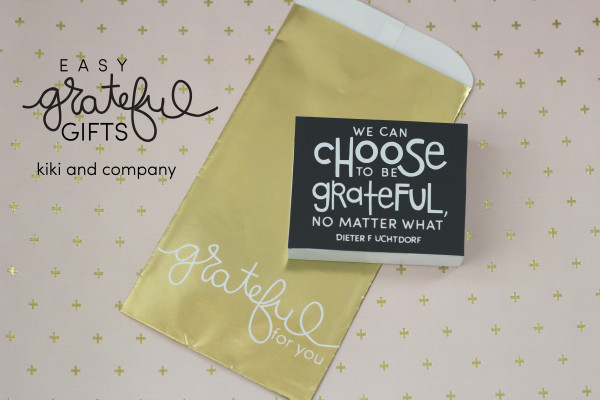 I love having positive words all around my house and I loved this quote about CHOOSING to be GRATEFUL. It really is all about the choice we make each day, so I decided to make a little sign (this one is 4″x3 1/2″) and it couldn't be easier to make. I also added a sweet little sentiment to a gold envelope that can be used to wrap this sign and add a note inside.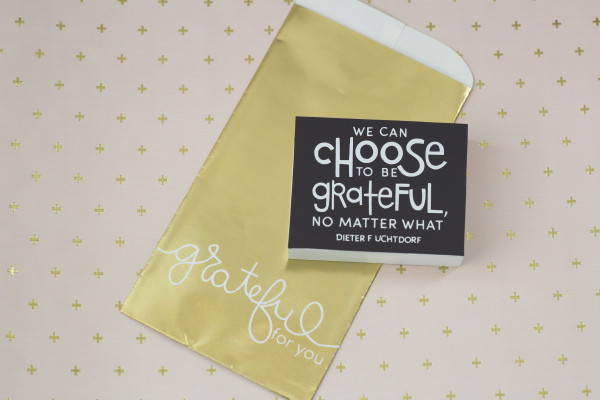 SUPPLIES
Expressions Vinyl Removable Indoor Vinyl Sheets in Dark Gray and White
Weeder
Small piece of wood that is painted and prepped or find a cheap one at the dollar store
Envelope or bag
DIRECTIONS
1- Using my free designs, upload them into Cricut Design Space (or Sillhouette Studio, depending on what kind of cutter you have)
2- Size the design to fit the wood
3- Cut out vinyl
4- Weed vinyl out around the design. I find that the slower I go, especially with small designs, the easier it is to be successful!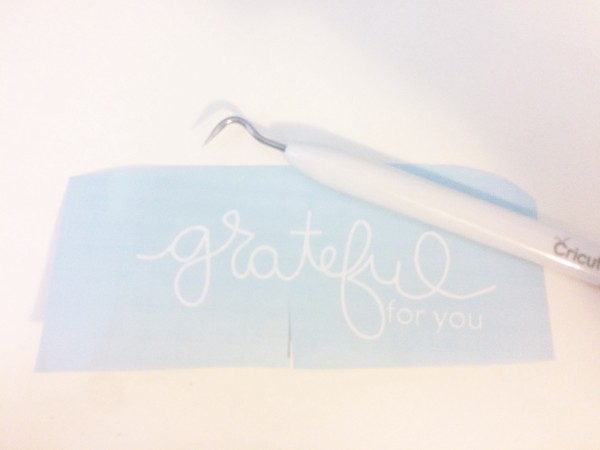 5- Using Transfer tape, cover the design and use a credit card to go over the design until it is stuck to the transfer tape. It will look like this: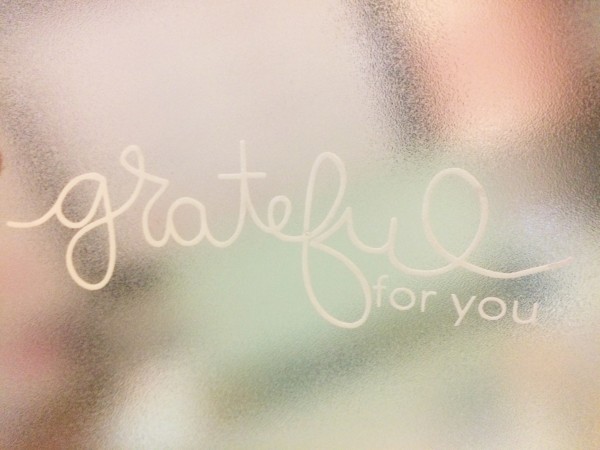 6- Lastly, place the design where you want it and use a credit card to smooth is out. Then simply take the transfer tape off and it leaves the design right where it should be.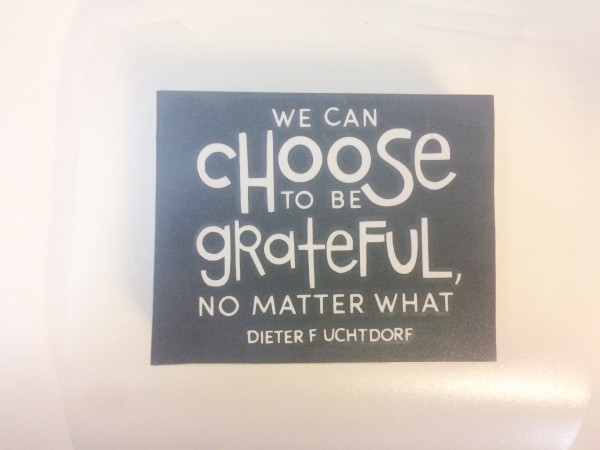 7-You are done! Look how cute these signs are: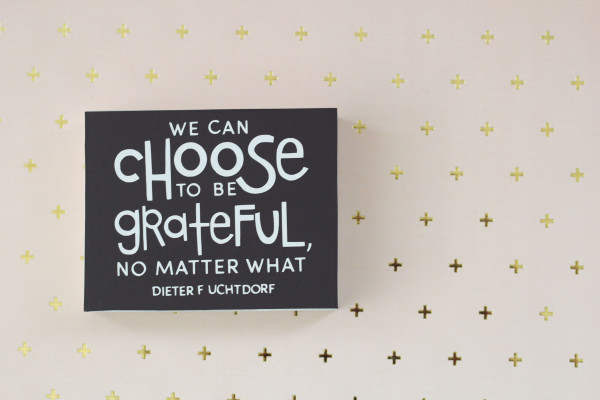 And what a perfect envelope or gift bag this would make: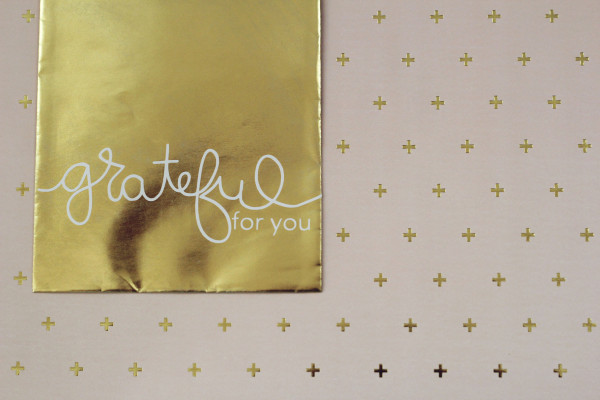 I hope you find a reason to give some "grateful gifts" this season and tell others what they mean to you!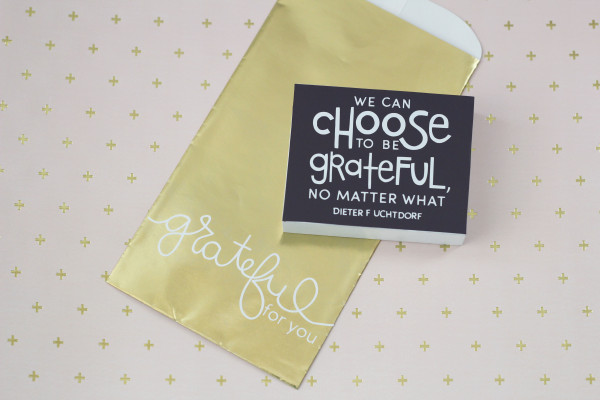 To get you started, Expressions Vinyl is giving away a $50 gift card to their awesome vinyl shop. Enter below…good luck!