This post is sponsored by Yoplait, but as always, opinions are 100% mine.
So the school year is upon us! As the kiddos come home from school each day, I love having a good snack for them to eat while they get their homework done. Yogurt has been a go-to food for a long time for me, but I wanted to get a fun little snack together for my kids that they would: 1- LOVE 2- MAKE BY THEMSELVES 3- BE HEALTHY AND YUMMY.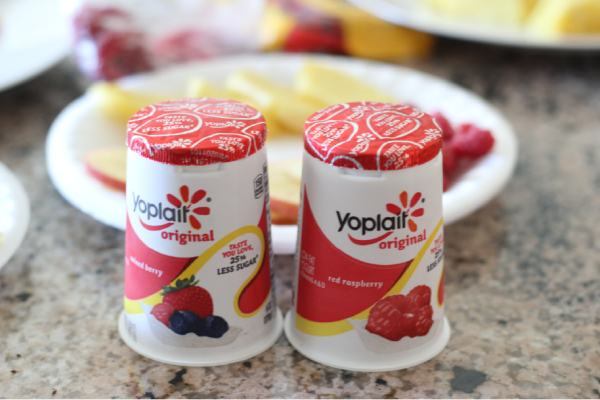 This little yogurt and fruit bar is fun and let's them choose what they want and won't fill them up so much that they won't eat dinner while checking off each of my objectives above.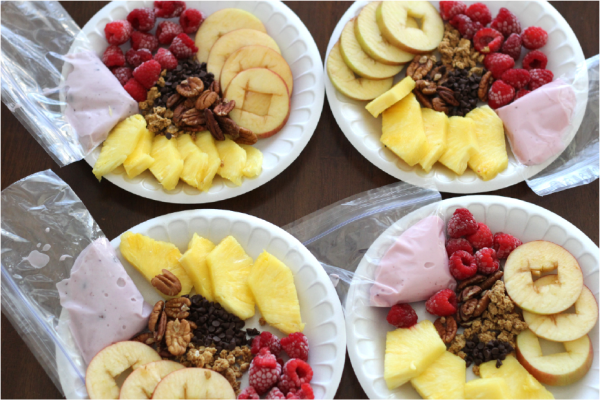 To make simply gather what you have in your cupboards. Here is what I gathered…(it doesn't have to be much)
1-YOGURT- Grabbing a couple of Yoplait Yogurts will be perfect for your kids. I've got 5, so for what we are doing, 2 is plenty. You can grab any variety at Wal-Mart, depending what your kiddos love.
2-FRUIT- By changing this fruit up, you have a whole new snack. Today, I wanted to give my kids some fun ones, so I chose frozen Raspberries, pineapple and apples
3-TOPPINGS- Today, I gave my kids 2 choices..mini chocolate chips (because how fun are those!),granola, and nuts.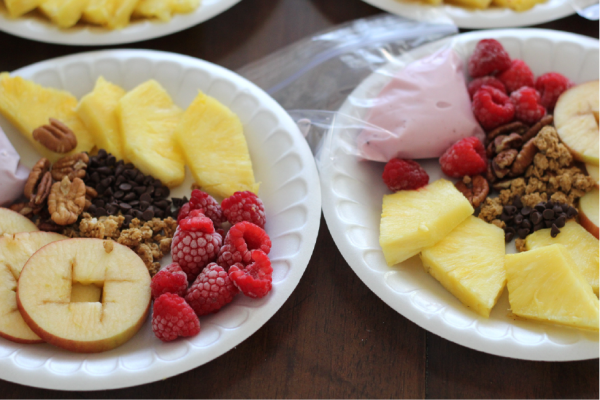 Now let those kiddos be creative. Fill the fruit, or put the yogurt on top. I put the yogurt in a snack size Ziploc and cut the edge off, so my kids could squirt it out on their fruit. Put it in a cup or do each fruit individually…how you make this happen is up to you, but make it fun for your kids.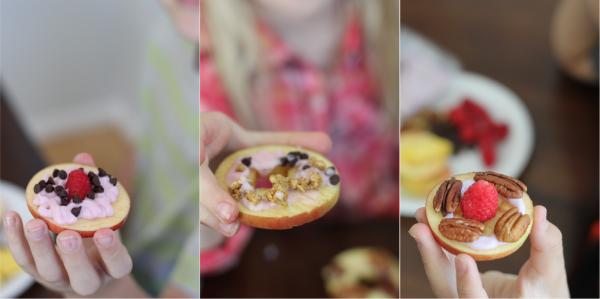 Those snacks our kiddos get after school will fuel them until dinner if we give them choices that are good and healthy. I just love the thought of making it fun as well!