Thanks a million to Expressions Vinyl for sponsoring this post.
I am really excited to announce that I am now an ambassador for Expressions Vinyl, so you will be seeing some fun new vinyl posts coming up. And I wouldn't say this if I didn't mean it, Expressions Vinyl seriously has the BEST vinyl at a great price. SO many options with colors and types, you can't go wrong!
This month the challenge was to come up with a project that was all about fruit!
So today we are going to make a fun Watermelon Clutch using their Heat Transfer Vinyl (or HTV). I adore how the vinyl makes it look like leather..or at least pleather. 😉 It is SO fun, right?!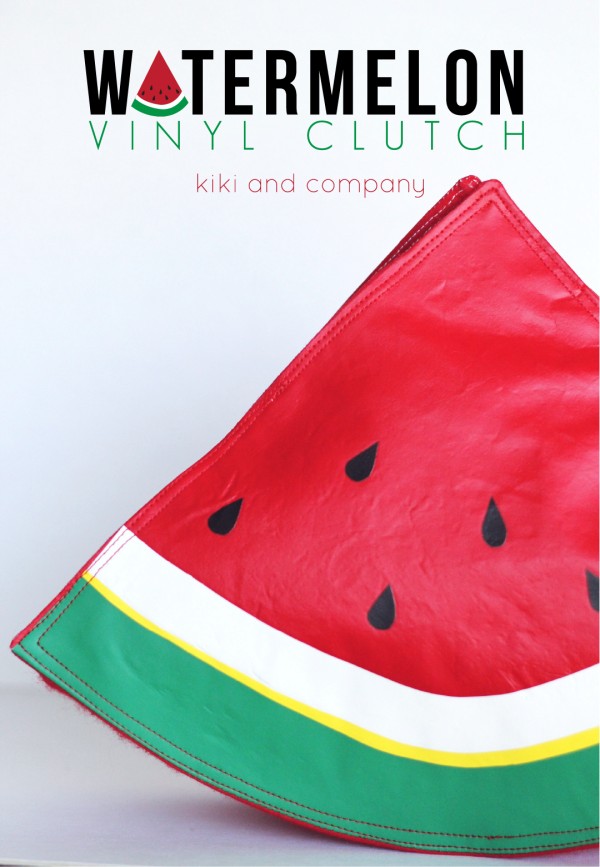 So let's get to it. Here is what you are going to need to make this Watermelon clutch:
SUPPLIES
Red, White, Yellow, Green and Black HTV vinyl. (You can change this to be any colors you want it to be.)
Scissors
Cricut or Silhouette machine. (THIS IS OPTIONAL)..I made mine without one so you could see that you can use scissors and still make a cute one!
Iron
1/2 yard fabric. I used a red cotton for the parts where I ironed on the vinyl and a really thick felt for the clutch part.
Bias tape to match the clutch
magnetic closure
Free printable at the end of the post
DIRECTIONS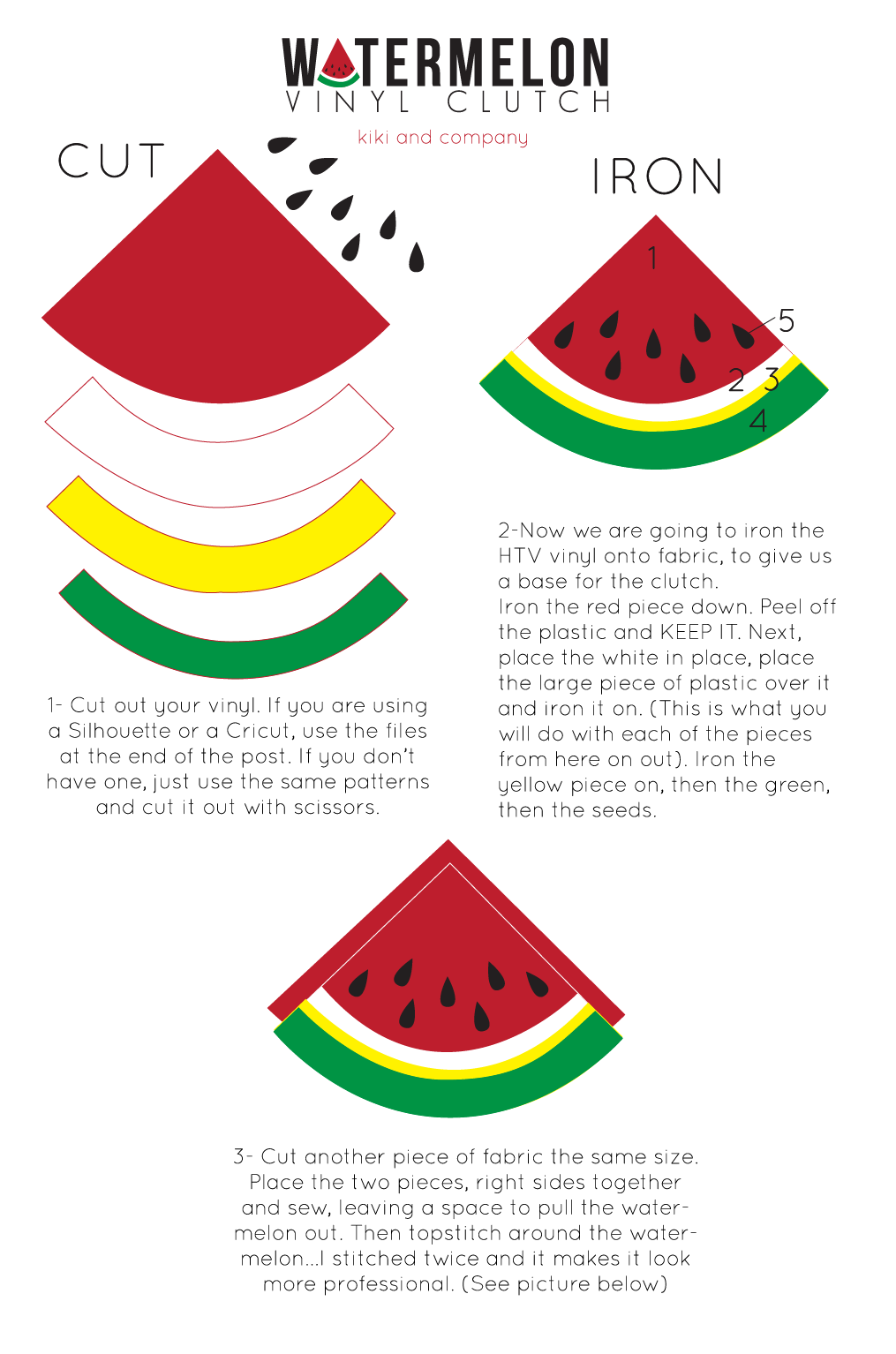 Here are a few pictures so you can see a few of the steps:
Now let's make the clutch part: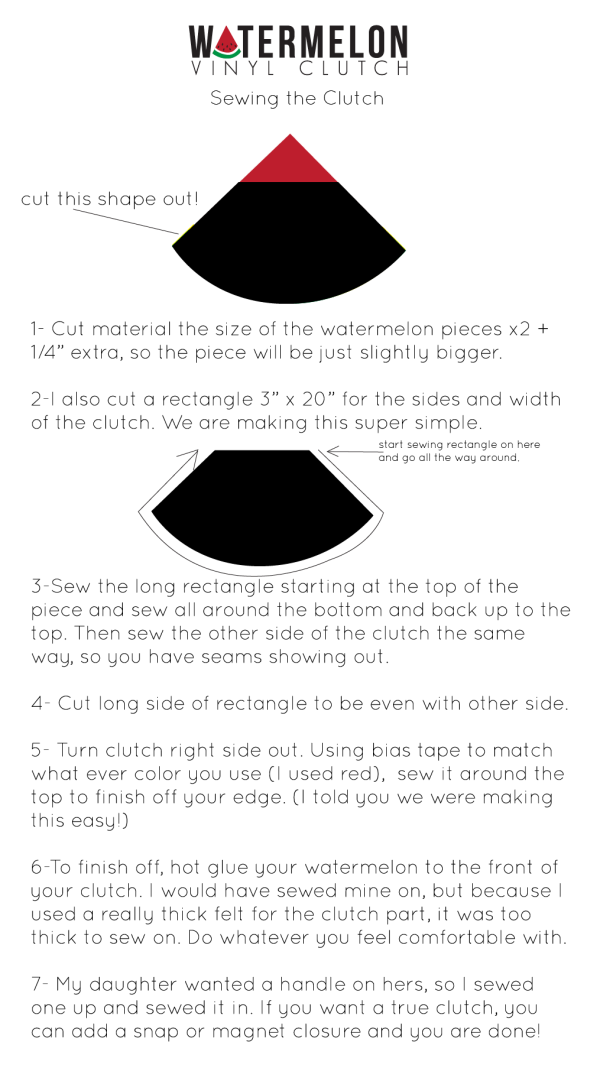 It really is a fun little project to make. My daughter has been wanting a little bag for awhile so this fit just the bill!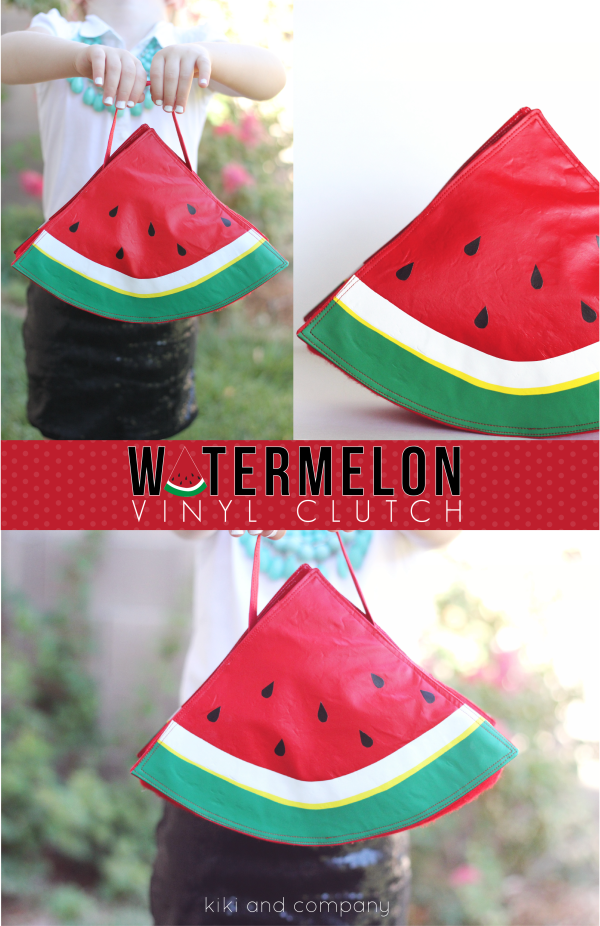 To download the pattern pieces, click on the link below:
To help you get started on some awesome projects, enter below to win a $50 gift card to Expressions Vinyl!
a Rafflecopter giveaway