Ahh, day 1 of this makeover is FINALLY here! If you follow me on Instagram (and you SHOULD!) :), then you have seen a ton of sneak peeks into the room I just redesigned for my daughters. I have a lot to show you over the next few weeks, but today I wanted to start with the bedding on my daughter's bed.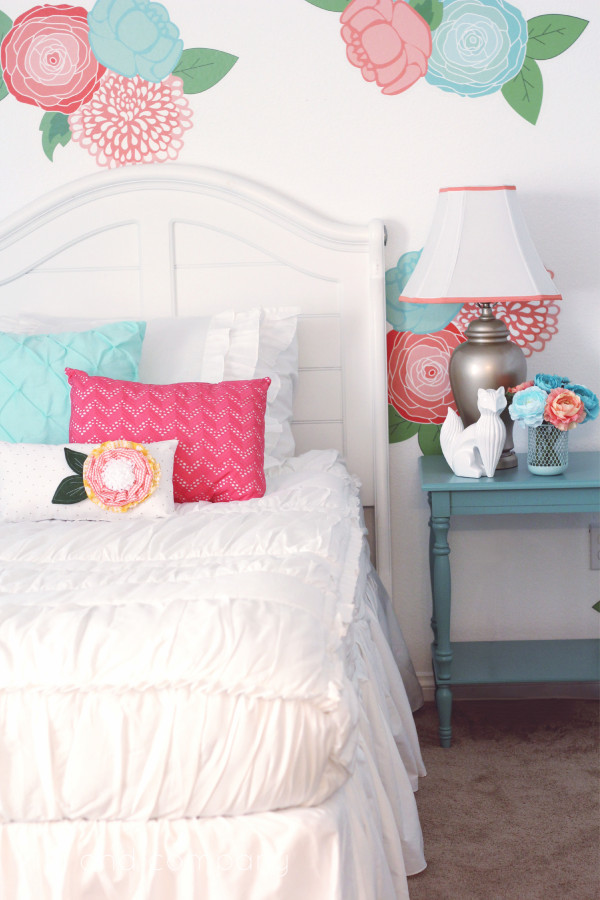 But before we get into the details, let's take a look at where we started: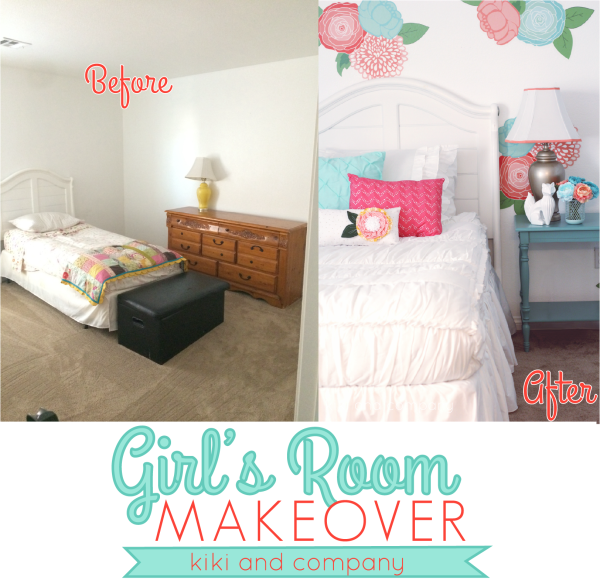 So we moved into our home one year ago and it was a disaster. No offense to all you cat owners, but the previous owner had a ton of cats who ruled the house. There was a LOT of damage to the house,so when we moved in, we had a TON of work to do before my daughter (who is super allergic to cats) could even come over. After painting the house top to bottom, literally, replacing all the flooring and scouring the rest, we finally moved in. And I didn't want to see another paint brush for a year. No, really. When I started putting a Pinterest board together to makeover my daughter's room, I still didn't want to paint. I love the white..it's just so fresh and clean, so I made it my goal to make the room over with no paint on the walls, but make it look completely transformed. So whether you rent or own, know that you can do this look and if you have to move or want to change, it will all come off! Once I painted one dresser, I was all in and there was no looking back. It was about this time that I saw Beddy's products shared along on Facebook one day, took a look and knew I HAD to have it for this makeover.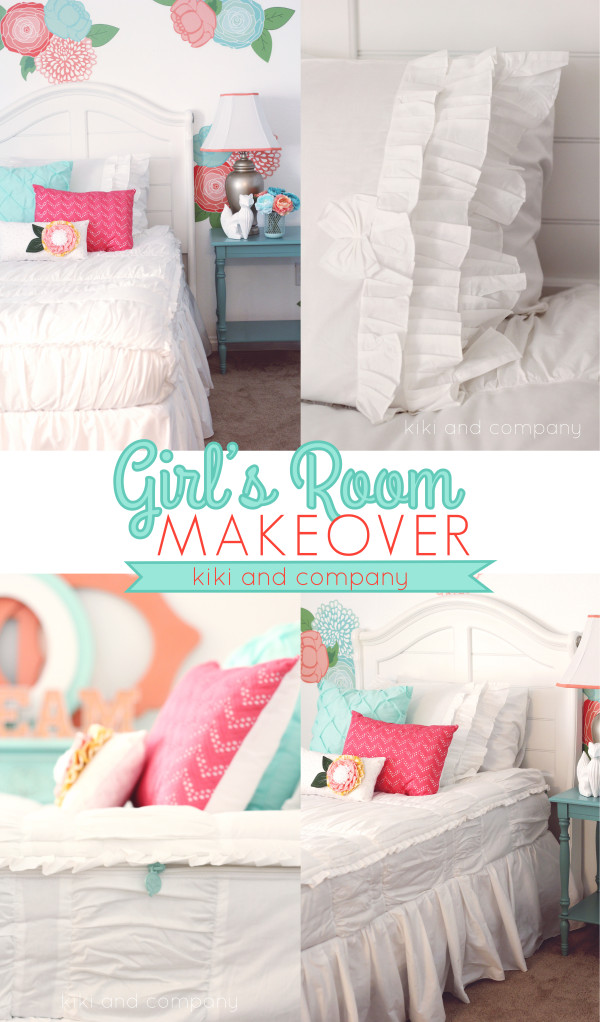 Now, I don't know about you, but my kids have a hard time making their beds look put together in the morning. Their blankets are always on crooked and the sheet is falling off half the time. We have making bed lessons ALL OF THE TIME. My oldest is getting pretty good, but my next 3 still really struggle. Beddy's has changed all of that.
Beddy's is an ingenious invention that solves some great bedding problems.
1-It is your sheets, blankets and cuddle blanket all in one. (Yep, no separate pieces here.)
2- YOUR KIDS CAN MAKE IT 100% BY THEMSELVES. This is no joke. The nice heavy duty zipper zips down smoothly to reveal your bedding and sheets for sleeping in at night. (There are zippers on both sides.)And in the morning, by simply tucking in the expanding sides of the cuddle blanket and zipping right back up, the bed is made again! No bunched up sheets or anything! People…this is the greatest thing ever!
3-To wash, simply take it off, throw it in the wash and you are ready to go.
4-The bed skirt is just as great. It comes on a fitted sheet under it that completely goes around the box spring to make the bed skirt immovable. Don't you HATE when those move around!
So let's look at some of the details: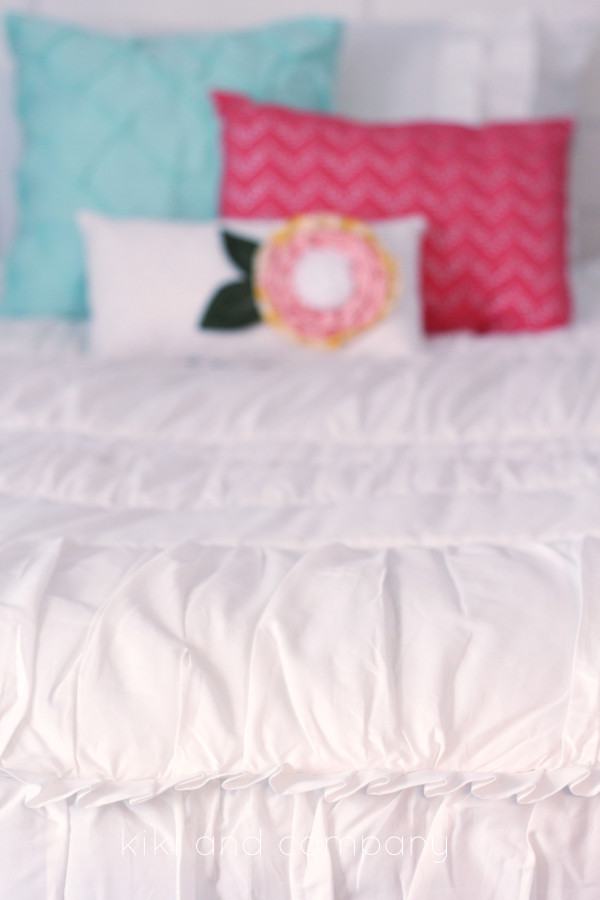 I got the Chic White bedding for this room and the ruffling is just divine over the whole thing…isn't it gorgeous?!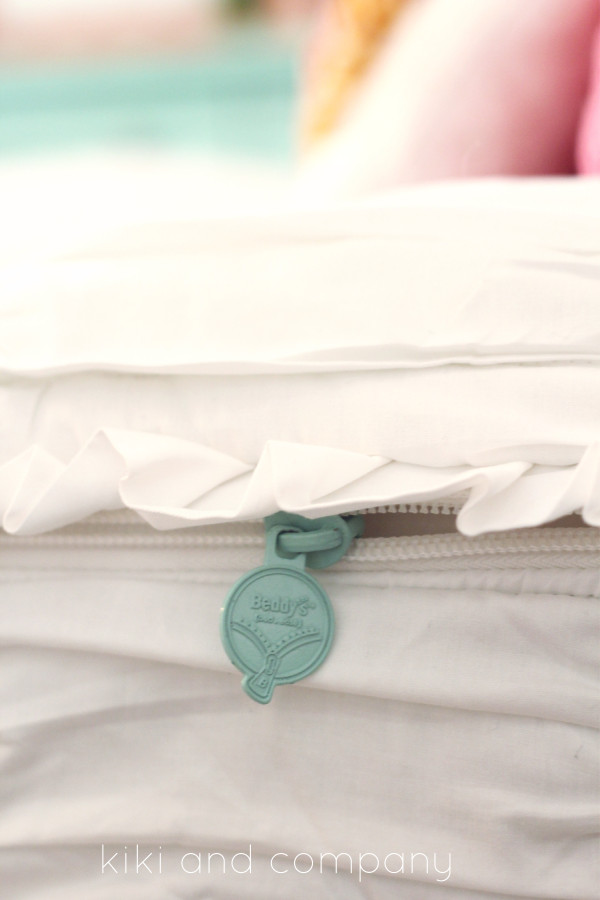 Check out that zipper..(it even matches the room!)..It glides so nice and smooth and is big enough to make it easy for your kiddos to grab. And remember…a child can make this bed 100% by themselves.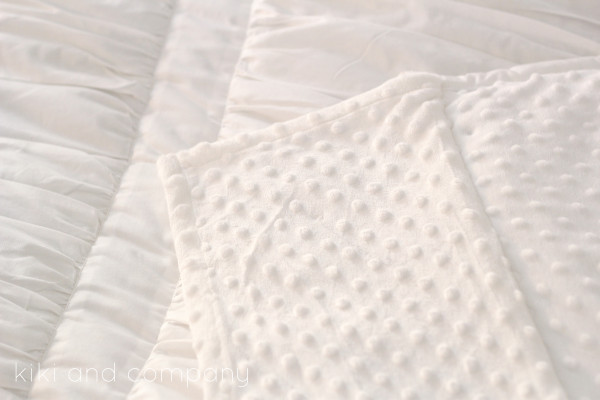 Here you can see the cuddle blanket that is under the zipped up outer edge. It is Minky and super soft!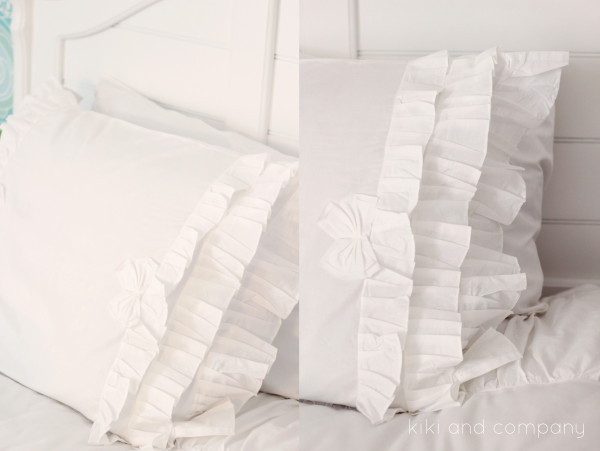 The chic white bedding set also comes with a ruffled sham and a white pillowcase. How cute are those ruffles?!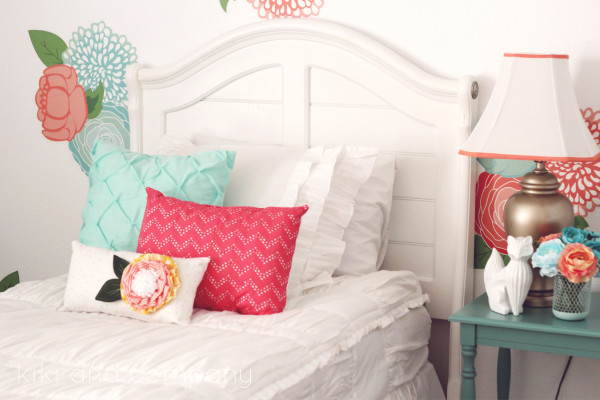 I also had a fun time just picking out and making some coordinated pillows with this room as well. A tutorial will be upcoming about how to make the flower pillow on the front.
I really am in love with this bedding and hope you will run over and check Beddy's out. They have tons of colors (for both girls and boys, adults and kids) and their customer service is top notch.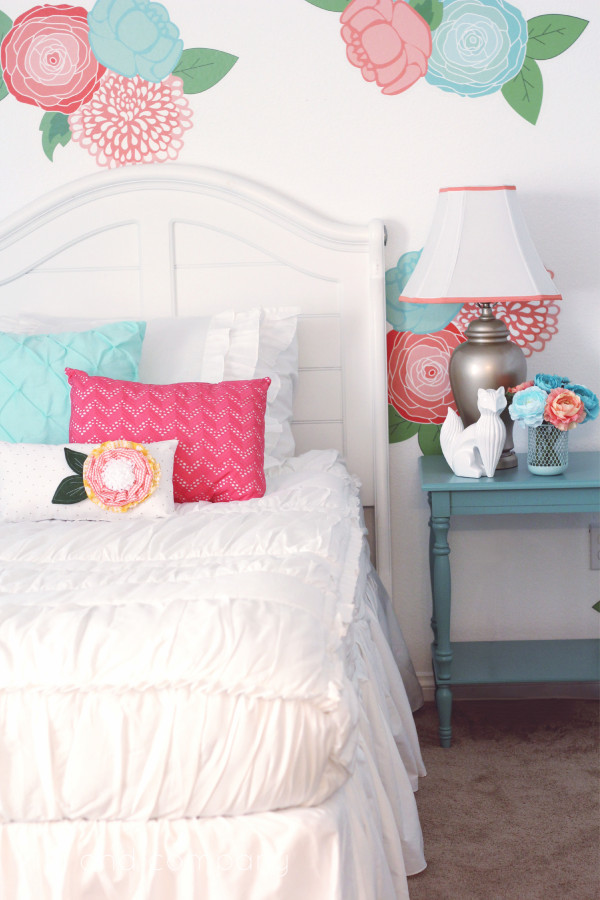 Thanks for stopping by today. Next week I will be back with those amazing flower decals (yes, you will have the chance to buy them), a gallery wall that will knock your socks off and the whole room reveal that I hope you will love just as much as I do! xoxo
I was given product for a review of this Beddy's bedding set, but I can tell you that I love it 110%..and that's all MY opinion!