Summer is here! This year has just flown by and I am so happy to have less of a schedule every day. Today I am sharing a freebie that will help you get through some of the summer boredoms.
…..
 I have 5 little kiddos and live in Las Vegas. If you know anything about Vegas, you know it is HOT! Our summer is like many people's winter months. We stay inside a lot of the day and go out to play at night, so having a plethora of fun little activities for them to play inside is a must!  Today we are going to make a super simple and quick Summer Matching Game.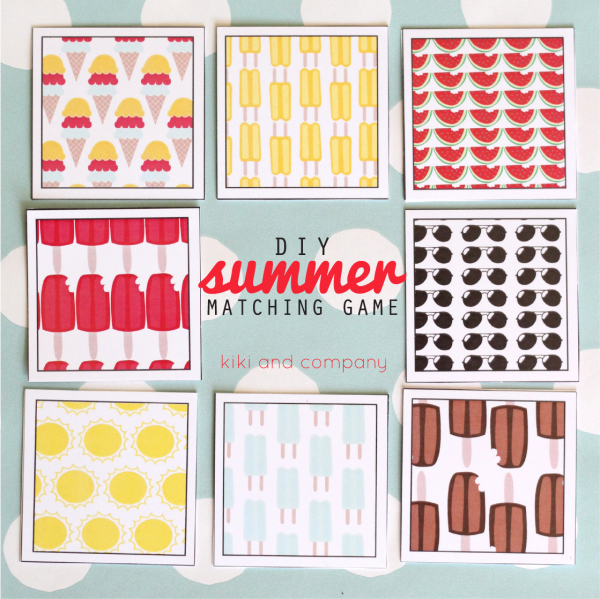 Because what doesn't scream summer like Popsicles, sunshine, aviator sunglasses and watermelon?!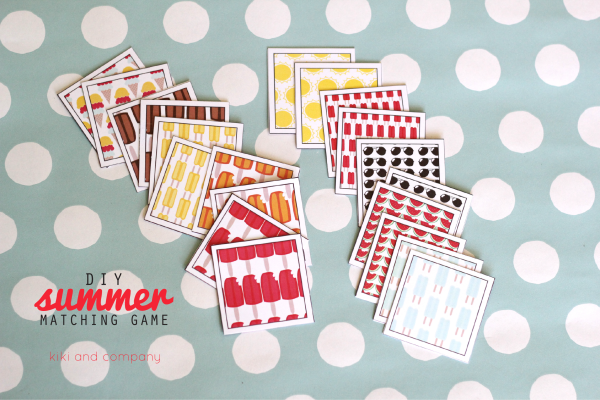 SUPPLIES
free printables at the end of this post
glue (I used a spray glue)
scissors
DIRECTIONS
Download, Print and Cut out free printables
Spray glue on wrong side of patterned side and place red polka dot paper on back
Smooth out any bumps quickly and make sure to seal sides well
You are done!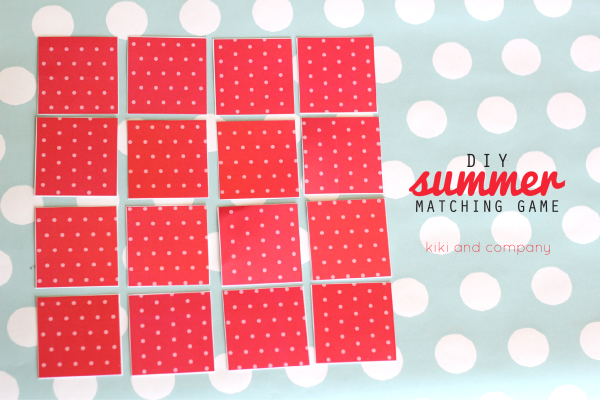 It really is the quickest little game to put together and will have your kiddos playing in no time.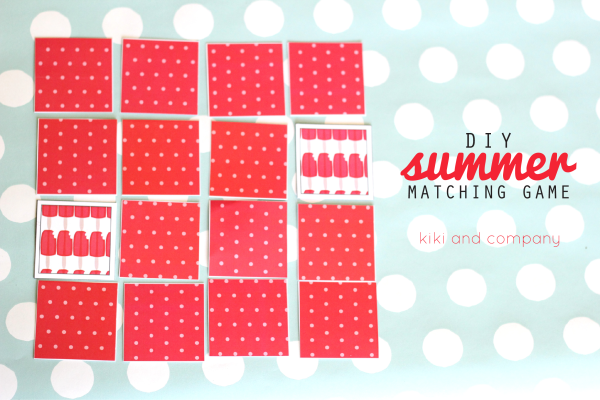 I hope you and your kiddos find hours of fun from this simple game!
To download this freebie, click on the link below:
…..
Here are some other summer activities from Kiki and Company: