This week I am so excited to bring you some of my favorite quotes from last week's general conference. For those of you who don't know, I am a member of the Church of Jesus Christ of Latter-Day Saints. Two times a year we get an opportunity to listen to the prophet and apostles who speak on a variety of topics. Each conference is so different, but there is never a time I don't come away feeling uplifted and a greater desire in my heart to go and BE better.  Each day this week, I will bring you one of my favorite quotes..(thanks to all of you who gave me YOUR favorite quotes via facebook!)
Well, today is the last freebie of the week. I hope you have enjoyed all of the prints this week. I know more than anything, the words that were behind each of these is the thing that has inspired me and helps to build my faith. The print today is perfect for everyone. Especially after the tragic events of last week (and really..they are happening everywhere so often)…I think it is easy to feel down and depressed about the world. Elder Jeffrey Holland in his talk "Lord, I Believe" he said: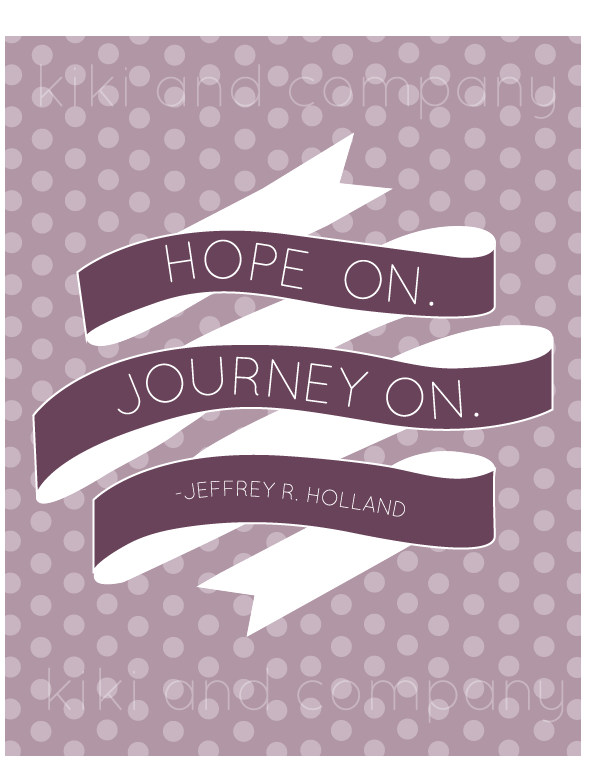 I think this can be applied to so many parts of our life. Rough times, busy times, depressing times, happy times, grieving times…it is such a great message for everyone. I hope you will grab one or all four for yourself and to give to someone who may need a quick pick me up!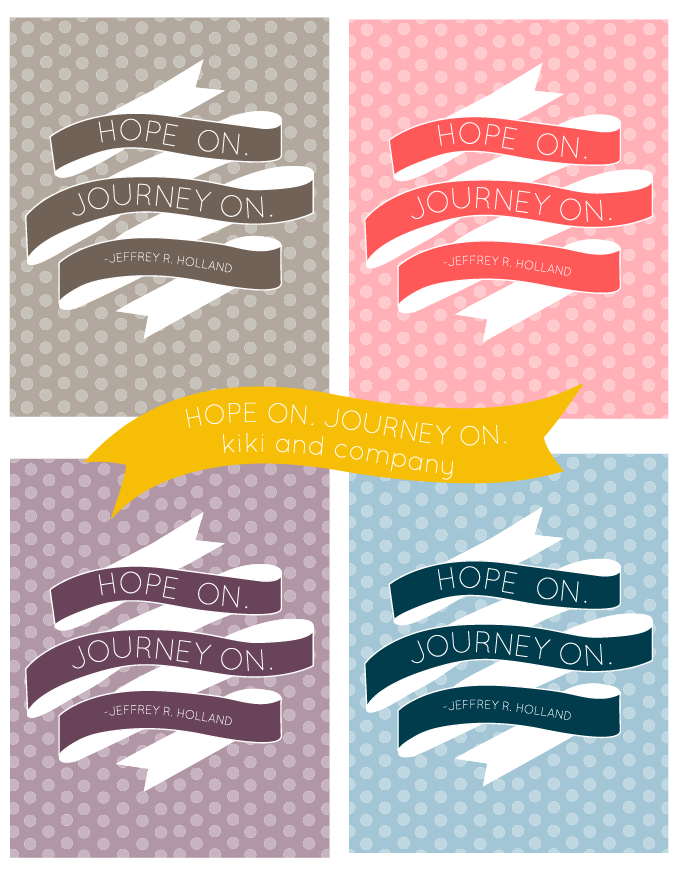 You can get the free files HERE.