This week I am so excited to bring you some of my favorite quotes from last week's general conference. For those of you who don't know, I am a member of the Church of Jesus Christ of Latter-Day Saints. Two times a year we get an opportunity to listen to the prophet and apostles who speak on a variety of topics. Each conference is so different, but there is never a time I don't come away feeling uplifted and a greater desire in my heart to go and BE better.  Each day this week, I will bring you one of my favorite quotes..(thanks to all of you who gave me YOUR favorite quotes via facebook!)
I am so excited about how this design turned out today. This quote came from Elder Boyd K. Packers talk "These Things I Know".  It would make a perfect Mother's Day gift or just a nice reminder to hang next to your bed. That's where mine is going.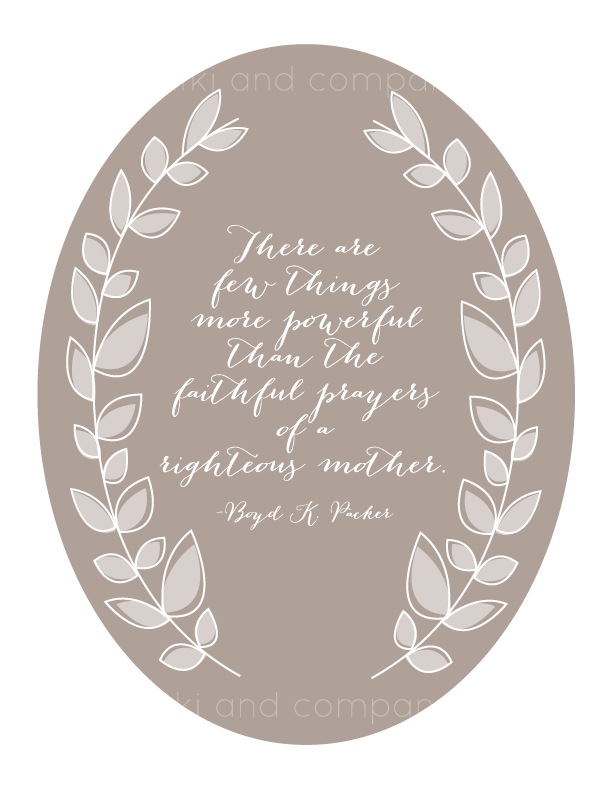 I have an amazing mother who always taught me the importance of prayer and helped me to see the power that can come through it. Whenever I get to see her, she even lets me know that she prays for each of my kids each day. She is such a great example to me.  Each morning, I pray for my babies. There are so many things that we can do to help safeguard our children, one of which is to pray for them. And so I do.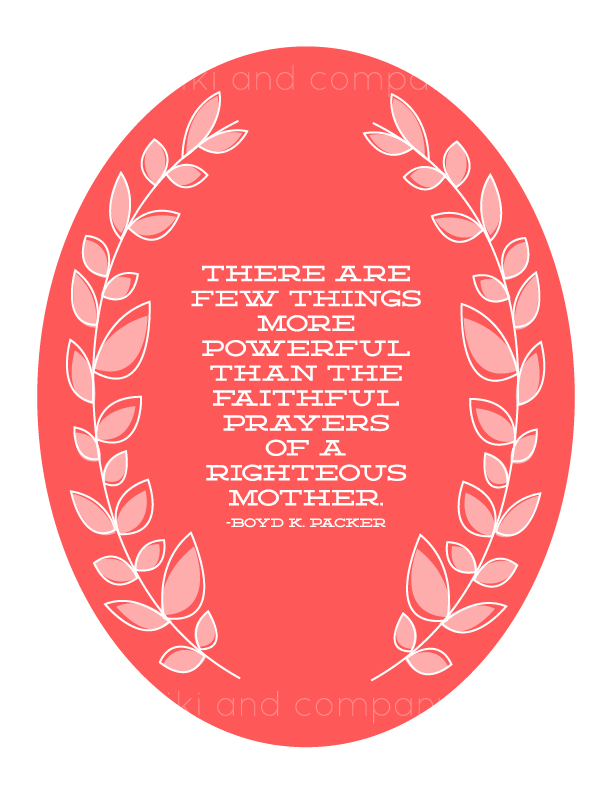 I wanted to experiment with color and font with this simple print, so I did. There are 8 colors to choose from and 2 fonts.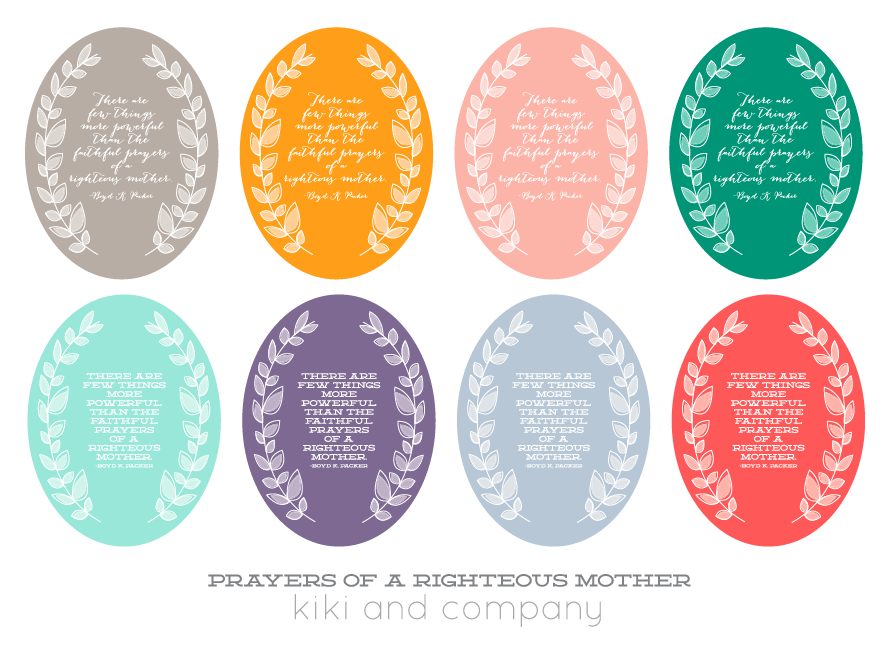 Grab your free prints HERE.
And then tell me something amazing about your mother. What was it about her that impressed you?