I moved into a new house a few months ago, and I have been having the hardest time getting it decorated and feeling like "home"! Little by little it is coming together and I finally got part of my entry done, thanks to Wallternatives Wall Decals!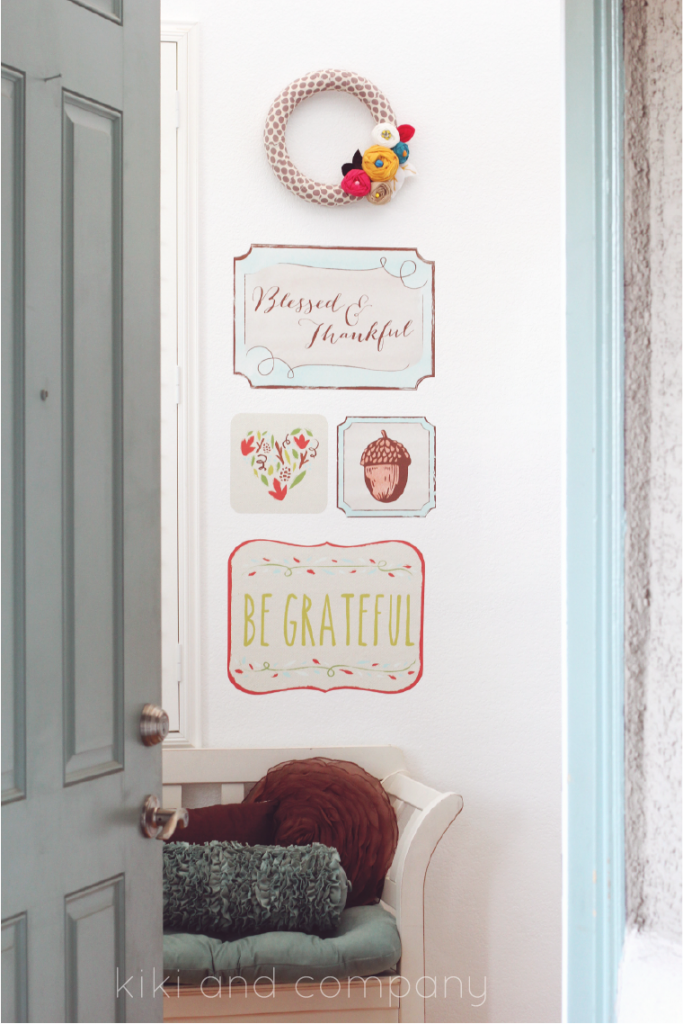 With Thanksgiving right around the corner, I was so excited to get my house in the mood and these  Colorful Wall Decals were perfect! I love the message they have, I love the colors AND I love that I can use them over and over again! The decal is thick and strong AND is also repostionable and reuseable. LOVE this about them.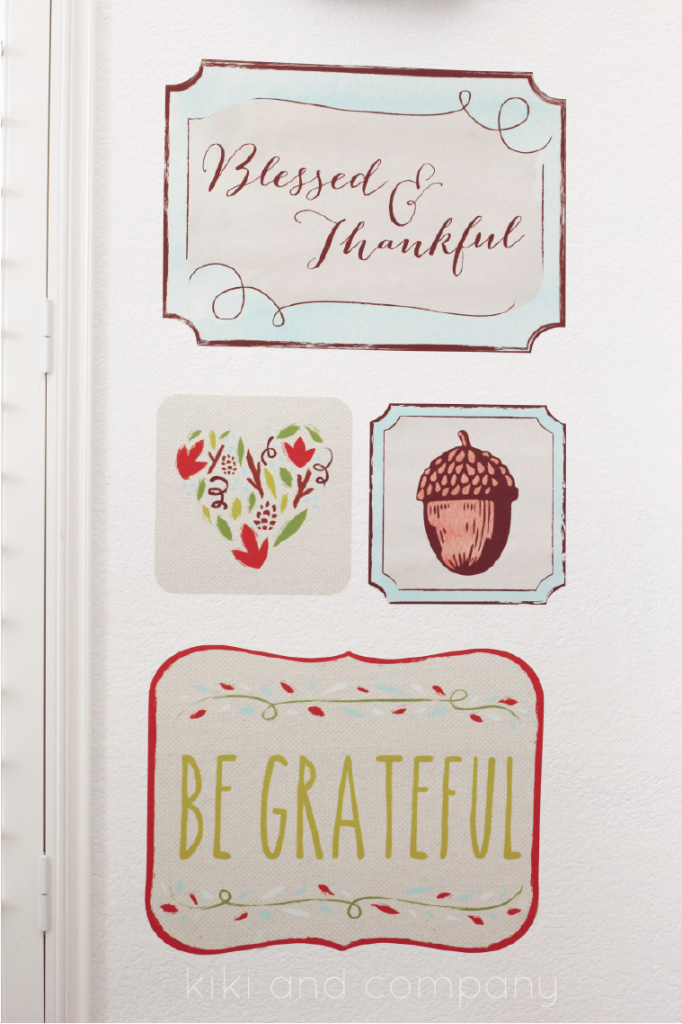 I love to know when you walk in my front door, you will be greeted with fun and fresh colors and a message that is just perfect for this time of year (or any time of the year!).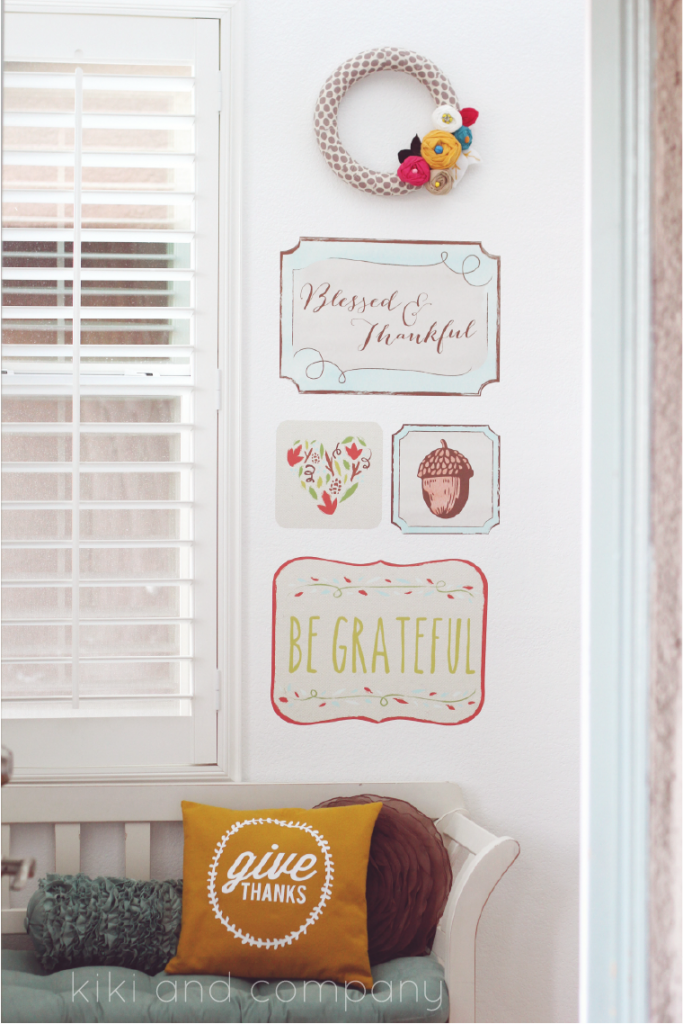 This set also comes with this sweet decal…I seriously am in love with it (and my candy machines below as well)! I figure I can't see that phrase enough..what a good reminder it is!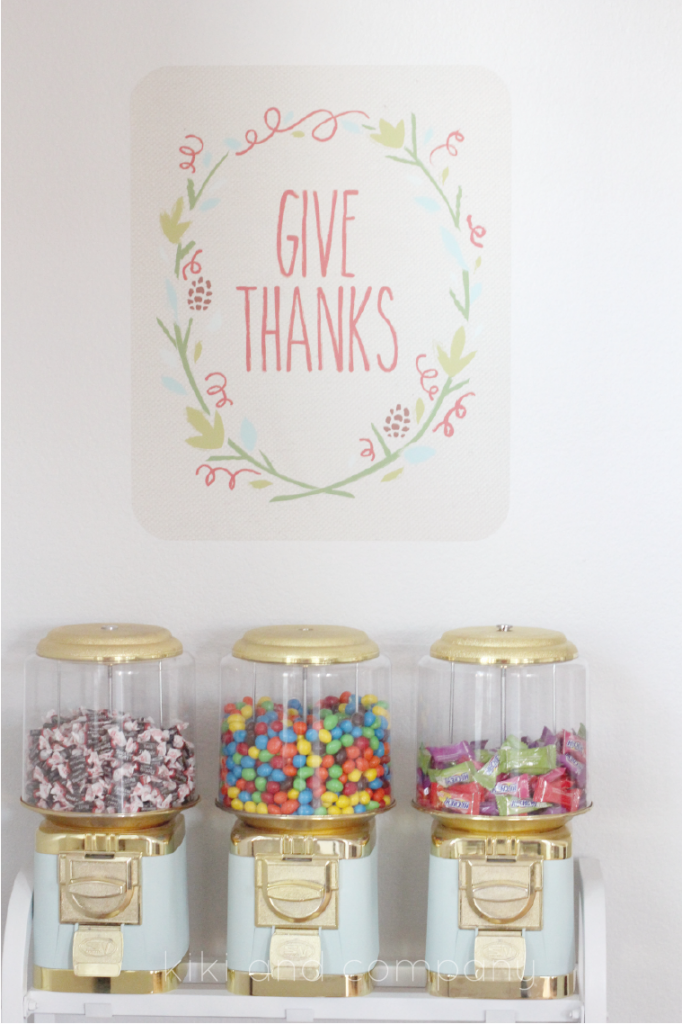 How are you getting ready for Thanksgiving?
Disclaimer: Wallternatives gave me these wall decals, but they did not give me my opinions. 😉 Rest assured I will always tell you my personal opinions 100%!