Hi everyone! I am so excited to be here today sharing a few new projects I have made with the always amazing Expressions Vinyl. These are EASY projects..ones that can be done in just a matter of 30 minutes or less! This month, as an ambassador for Expressions Vinyl, we were asked to do a project around the theme  "Workout". Well, I don't know about you, but I love a little motivation when it comes to being healthy. Today, I am going to show you two projects that use the same quote to show you how different they can be.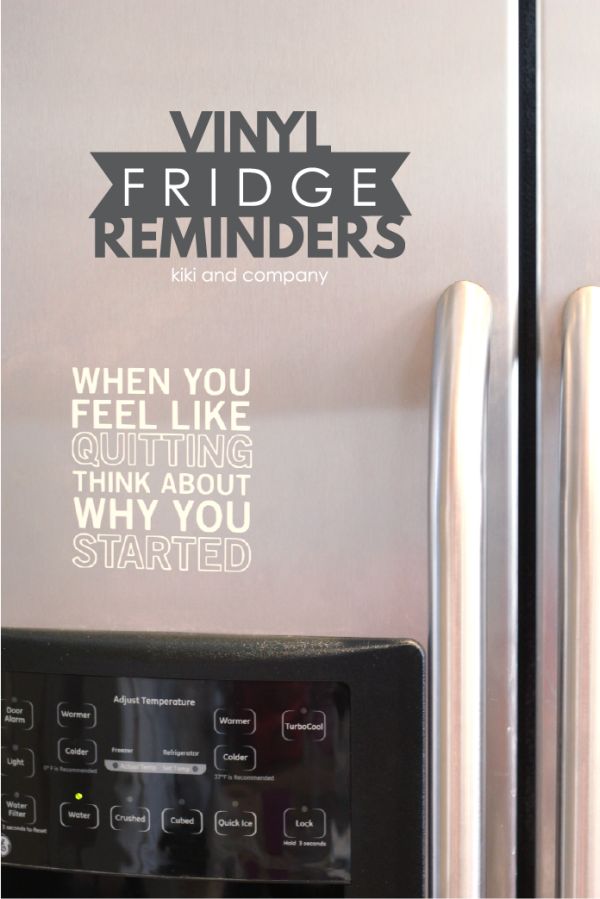 First off, I used the vinyl on the fridge…one of my favorite places to see a little inspiration.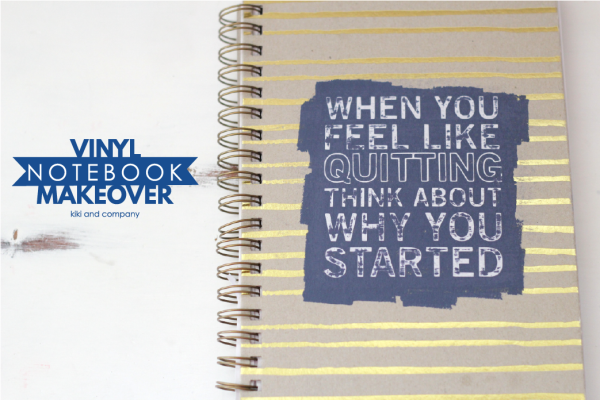 And a notebook treatment that is super easy and that you can use as a food or exercise journal.
SUPPLIES
Electronic cutting machine (Cricut or Silhouette)
paint
notebook
DIRECTIONS
Download free cut file or come up with one of your own.
Cut out with machine.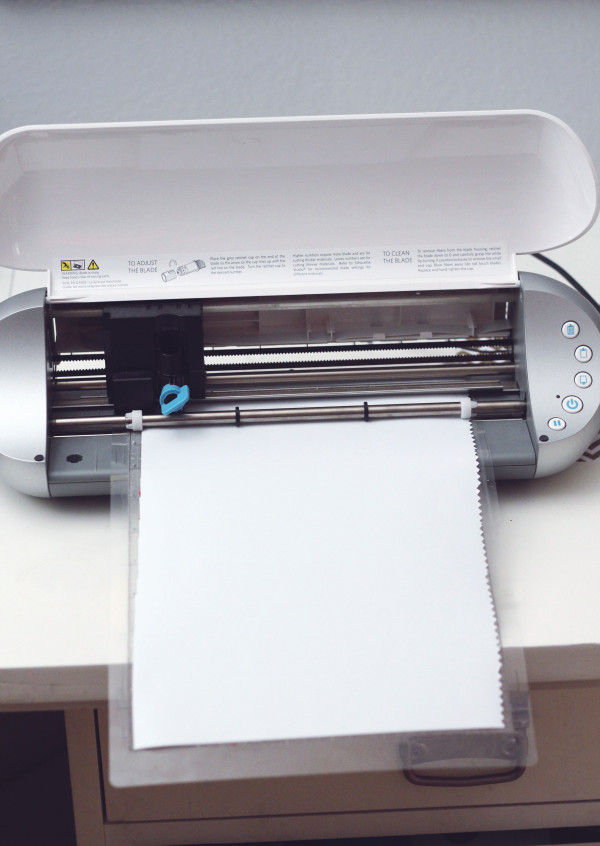 3. Get your weeding tool out and weed the letters out just as you please. You can see that on some words I left only the outline and one others, I left the fill in.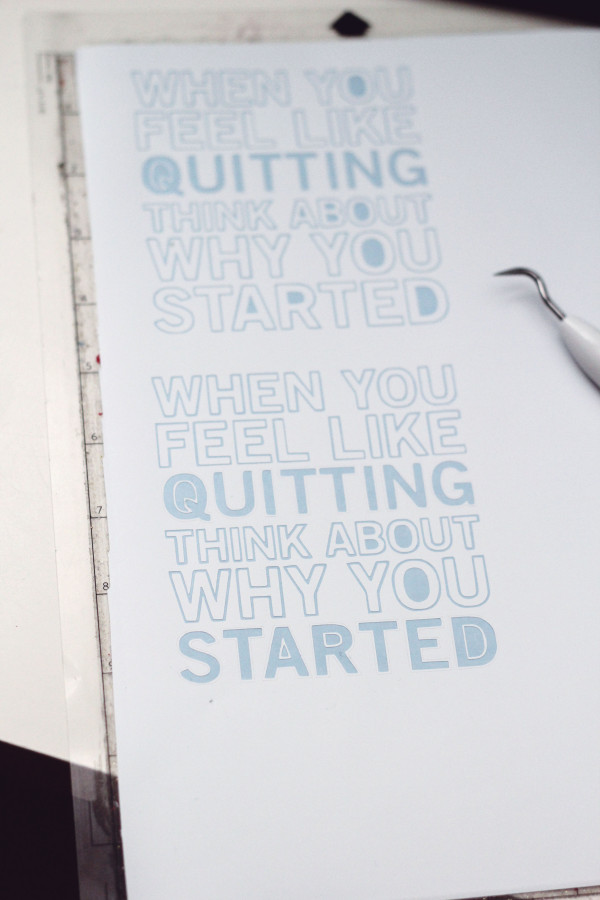 4. When you are done weeding, take the rest of the outer vinyl off.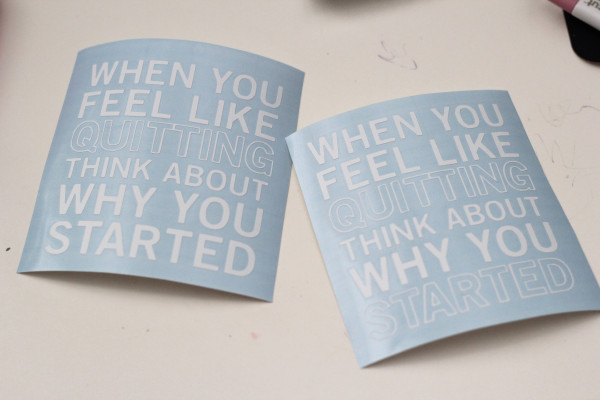 5. Next grab your transfer tape. I swear this is the only way to ever do vinyl! 😉 Put the tape on top of the vinyl and I like to use a credit card to go over it a few times to make sure the letters will stick to the tape. Peel the backing off.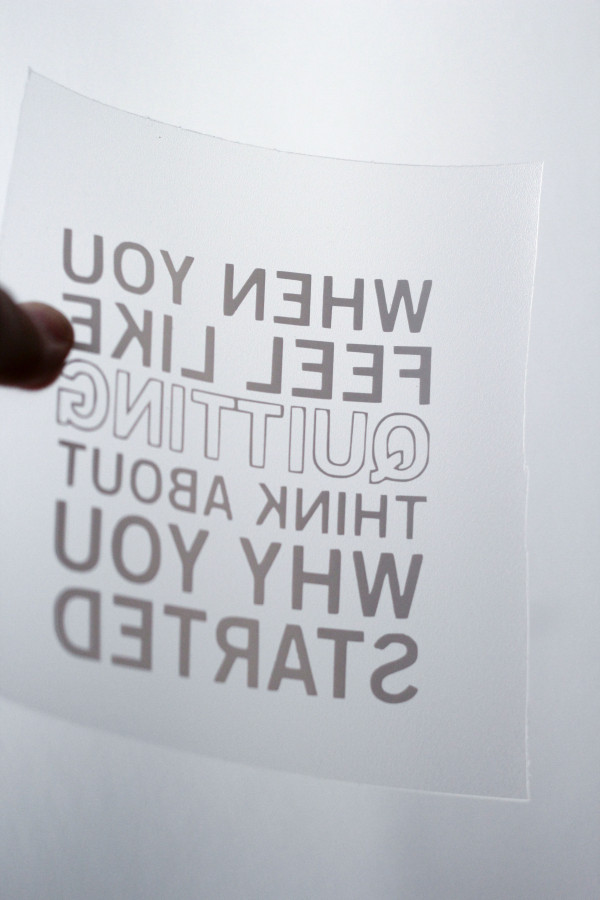 6- So let's talk about the fridge project first. This one is super easy. Simply place the vinyl just where you want it, use your credit card again to go over it and make sure the vinyl is down and then pull the transfer tape off. I have found that taking it off diagonally works best for me.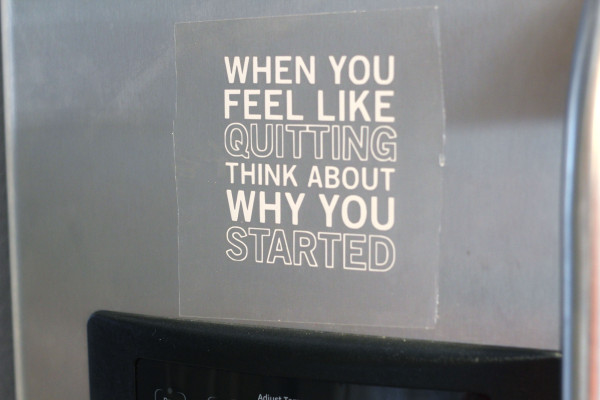 7. You could put this wherever you need the most inspiration…on a wall, on a door, etc!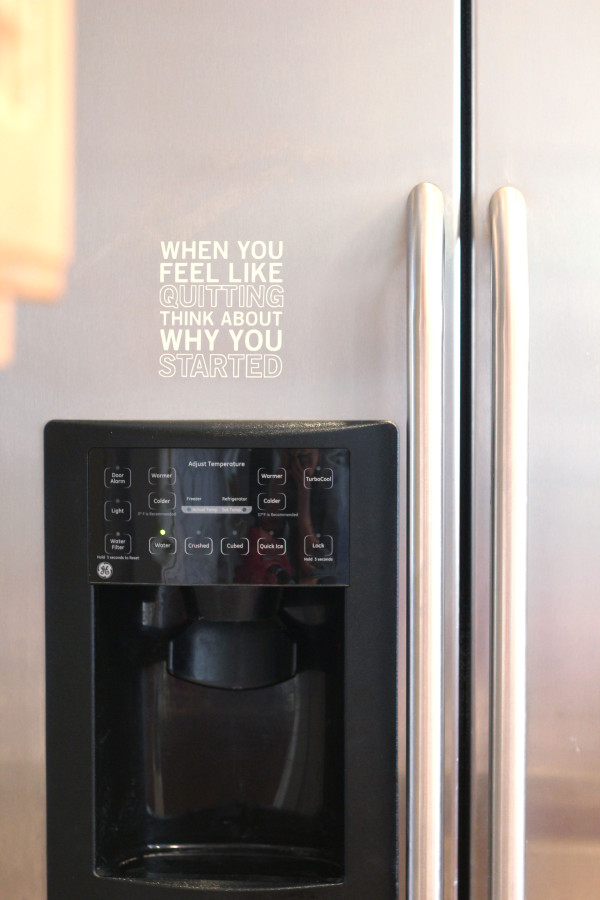 Isn't that so fun to have it right where you can see it?!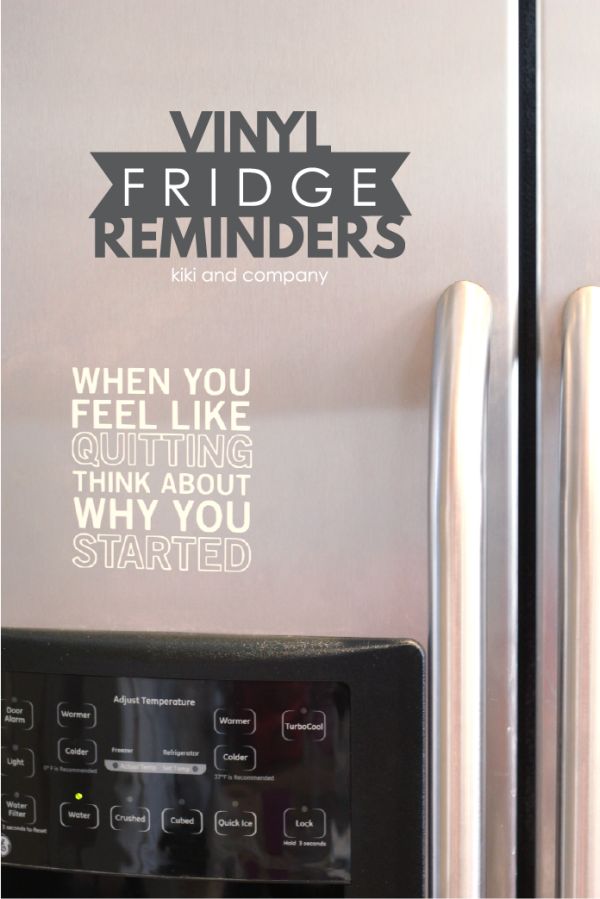 6- Now I'm taking you back to step 6 again because the first 5 steps are the same for the notebook project. Take the vinyl and place it where you want on your notebook.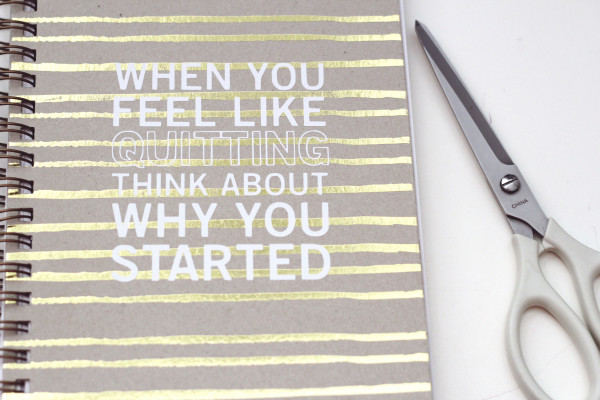 7-Take a foam brush and dab the paint on top of the vinyl in whatever shape you would like. I kept mine pretty random. (FYI, I also used BB FROSCH chalk paint powder in my paint so that I could do the next step with no problem)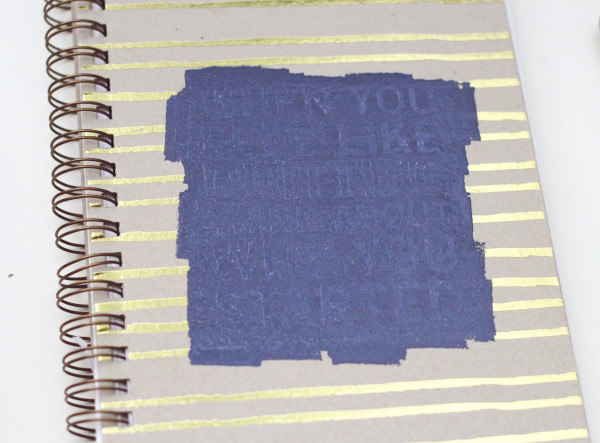 8- When it is dry, take 120 grit sandpaper and sand away. I didn't take away all of the paint off the vinyl because I love the weathered look it gives.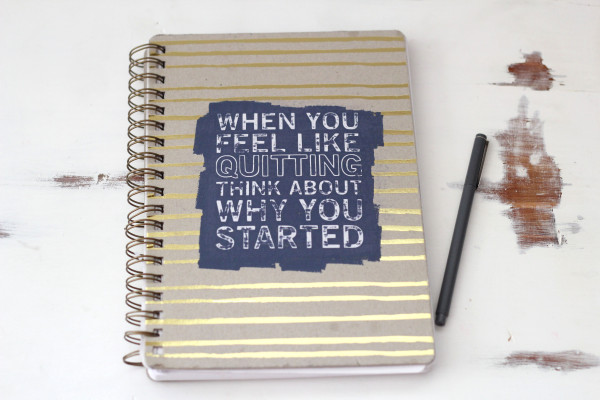 Isn't this such a fun project?! I can't wait to try this with so many other notebook projects.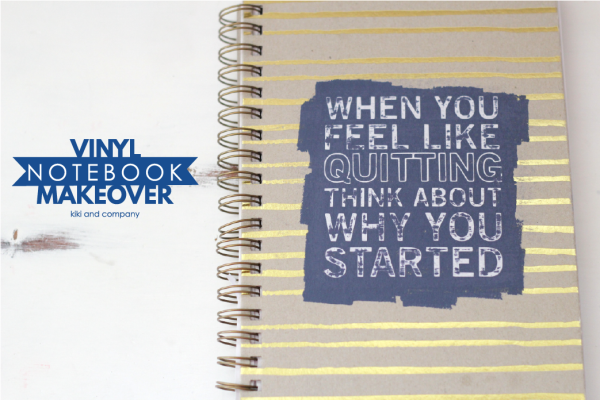 And that's it! 2 easy projects from 1 simple cut file.
I hope you are ready to make some of your own projects because today you have a chance to win a $50 gift certificate from Expressions Vinyl. Enter below…Good LUCK!
a Rafflecopter giveaway