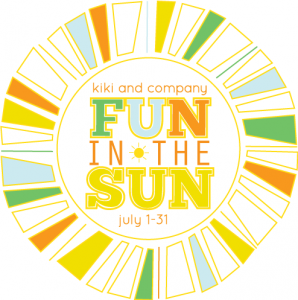 I don't know about you, but when I think of summer, it reminds me of all the fun car trips we took as kids. We spent a good amount of time in the car, and it is also one of my favorite things to do with my kids as well. In fact, I have a big 20 hour trip coming up that I am a bit scared out of my mind nervous for. Before we leave I definitely love to have a little bag for each of my kids with games, books, snacks, crayons and little toys they can play with. It always helps to have that when you get over the excitement of being in the car and the inevitable whining starts.  Today I have a few printable games to add to those activities. I am really excited about using them on my trip and know they will be a huge hit!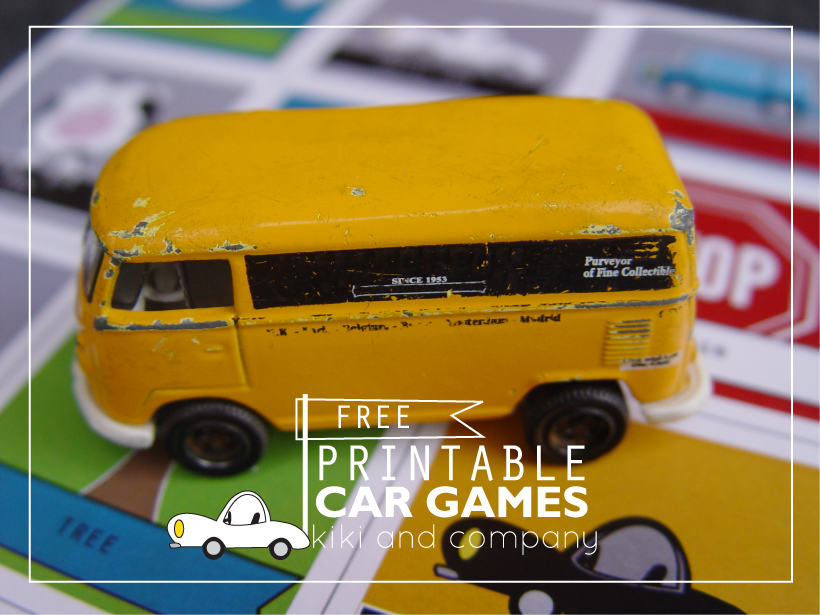 This pack of games consists of 6 printables.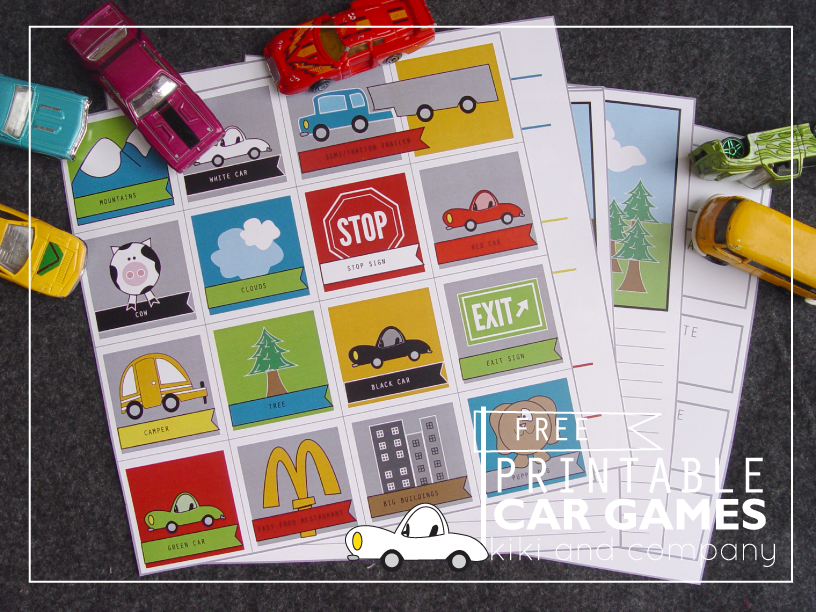 CAR BINGO.
This is very self explanatory. When your kidlet finds one of the pictures they can add a sticker, candy, mark over it, etc. and when they get a blackout, have a special treat/toy just for them.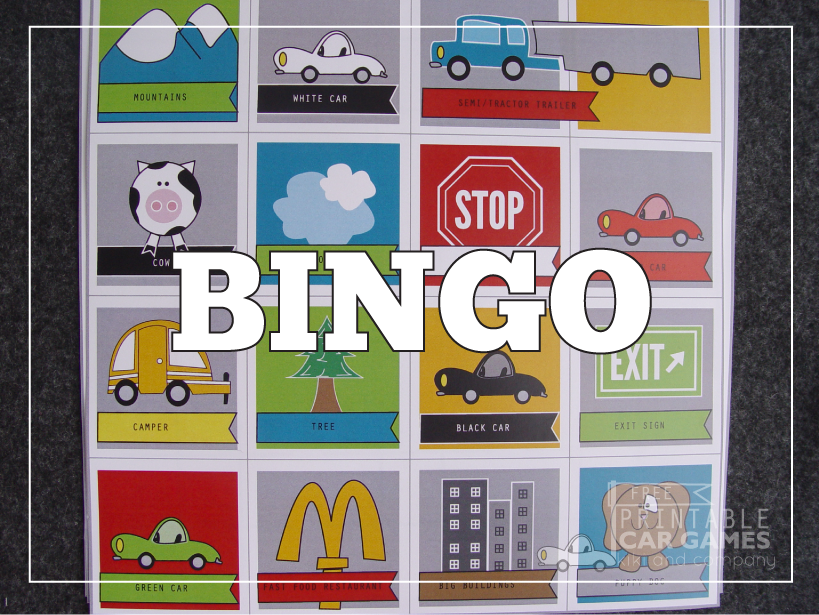 I SPY LICENSE PLATES.
I love this idea..especially for older kids. Simply print a few of these out and let them watch the cars pass. They can draw out the license plate and color it in. Make it rewarding by having a surprise when they hit milestones (10 states, 20 states, etc)
I will print out what the license plates look like for them from HERE.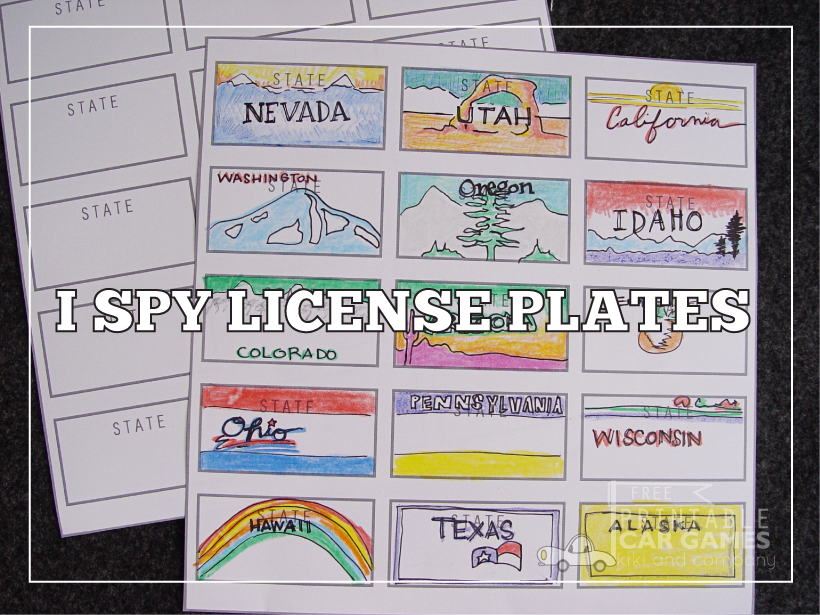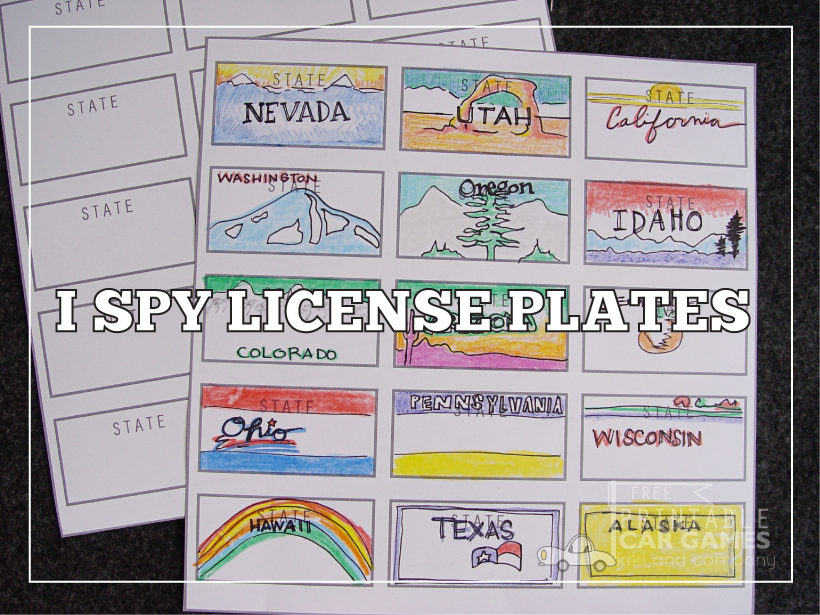 I found this super cute map of the U.S. from Mr. Printables that I will give them with the license plates so they can color and see where that car came from!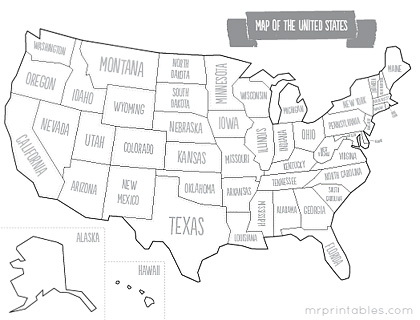 TIC TAC TOE
A fun game to play with pairs.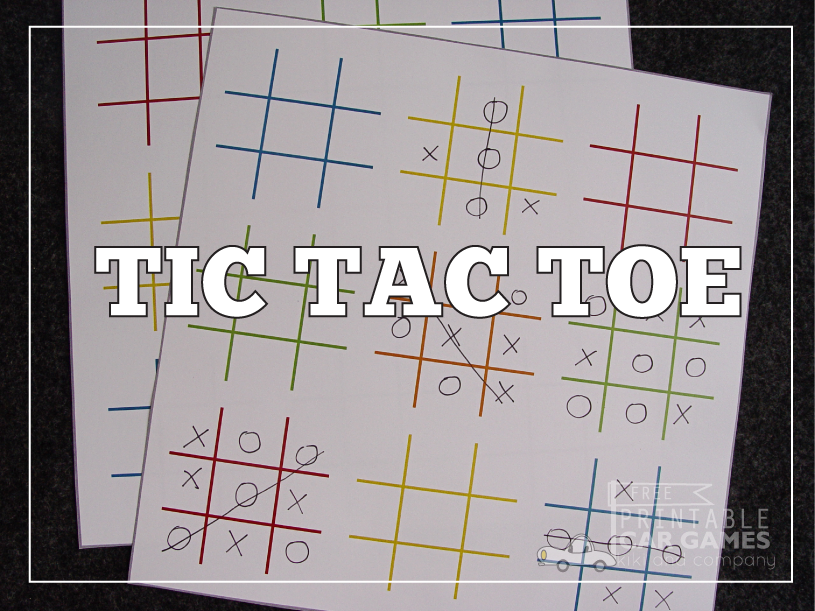 TRAVEL STORIES
A fun way for kids to record their adventures in the car, camping and there is even a blank one that they can draw and fill in as they please. There are 3 designs of these.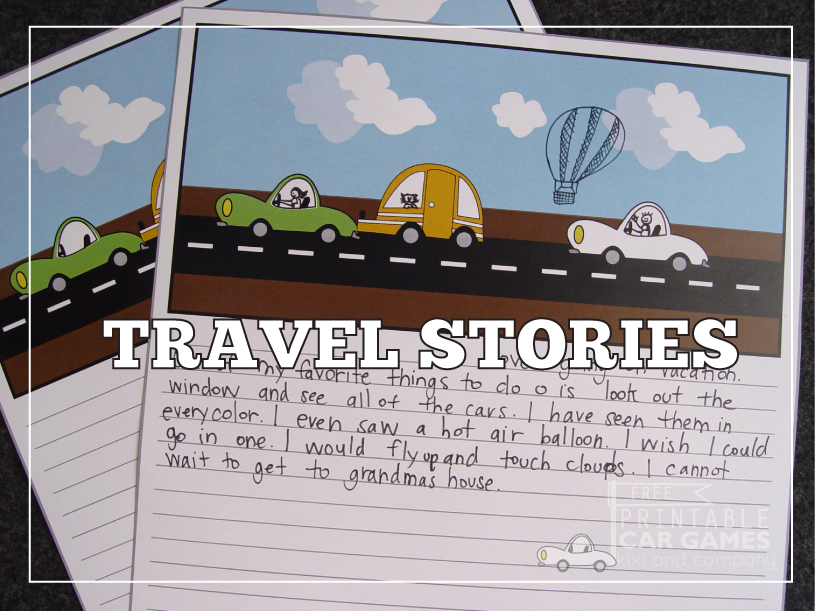 These Free Printable Car Games will be a part of my FREE newsletter that will start going out tomorrow. I will send it out each night for the next 2 weeks and then the links will be available in the subsequent newsletters as well.
To sign up for the newsletter, simply input your email address on my sidebar and follow the instructions it gives you.
I hope your travels this summer are going well and that this will give your kids just another fun reason to enjoy that fun family bonding time that happens on four wheels!
Linking with these parties: Whipperberry, Family Ever After and Tatertots and Jello
THIS POST SPONSORED BY: