Halloween, Halloween, Halloween! Can you believe it is here already. If you know me, I LOVE printable ANYTHING, so this is right up my alley and these Free Printable Halloween Signs won't disappoint.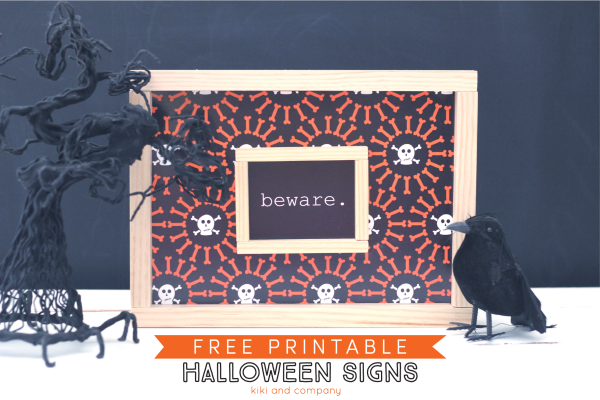 I have been obsessed with the wood framed signs that are everywhere right now, but wanted a way to make them easy to do..no painting required.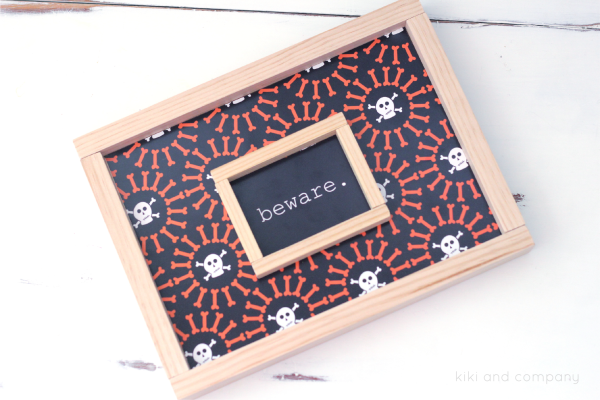 How fun is that sign. You ready to make one?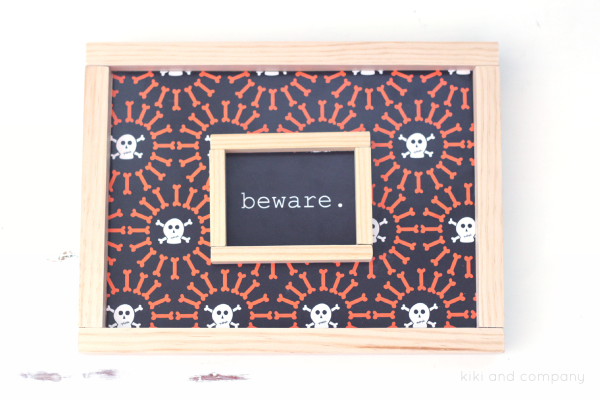 SUPPLIES:
a piece of wood cut to the size you want to make. (printables are up to a 11×17 so you can make a larger sign if you want)
a piece of 1″x2″x8 ft. piece of wood for the outside trim (if you can find something similar or have it laying around, use it!)
a piece of 1/2″ x 1/2″ x 8 ft piece of trim for the inside of the frame. (if you can find something similar or have it laying around, use it!)
saw (you can use an electric (much easier) or a hand held saw
spray adhesive
gorilla glue (or something similar)
brad nailer
DIRECTIONS:
2- Choose one of the backgrounds. Print it out.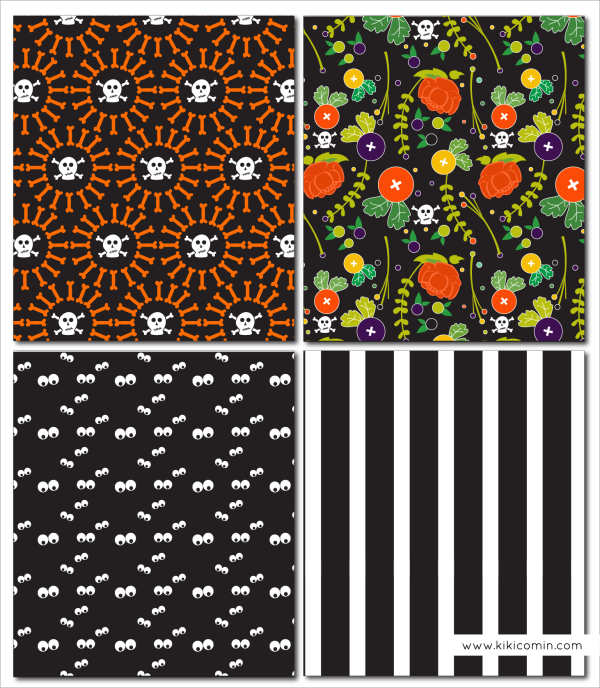 3- Choose one of the words. Print and cut it out.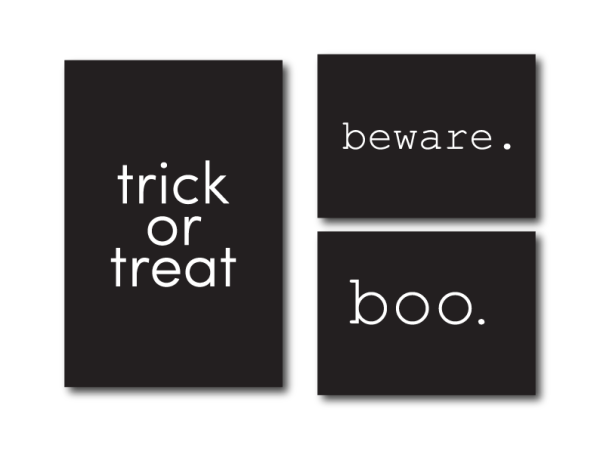 4- Using spray adhesive, attach background to board and the word to the background.

5- Cut the 1″ x 2″ trim to fit around your board. I just took the trim and laid it next to my board, marked it and cut. Don't forget to add the width of the trim on two of them.
6- Cut 1/2″ x 1/2″ trim to go around the word.
7- Using a brad nailer, attach the trim to the board.
8- Using gorilla glue, glue on the 1/2″ trim around the word.
9- YOU ARE DONE! Show off your awesome new board or go on a make 3 more!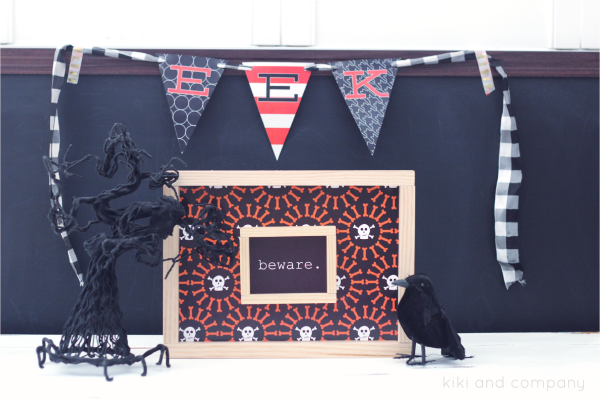 It makes a perfect addition to any Halloween décor!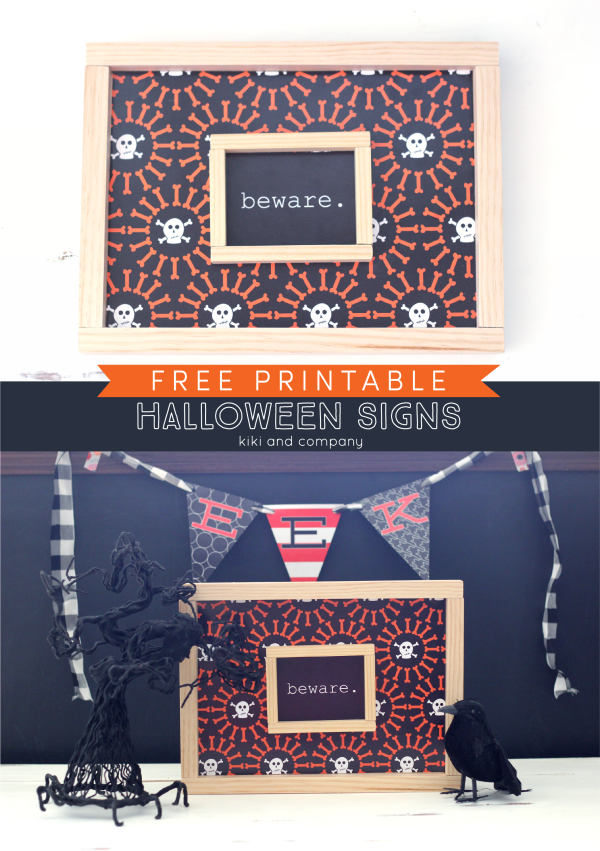 I hope you have the happiest of Halloweens!
Come and see me at Kiki and Company where you can find all kinds of fun Halloween Printables including:
A printable Halloween Countdown House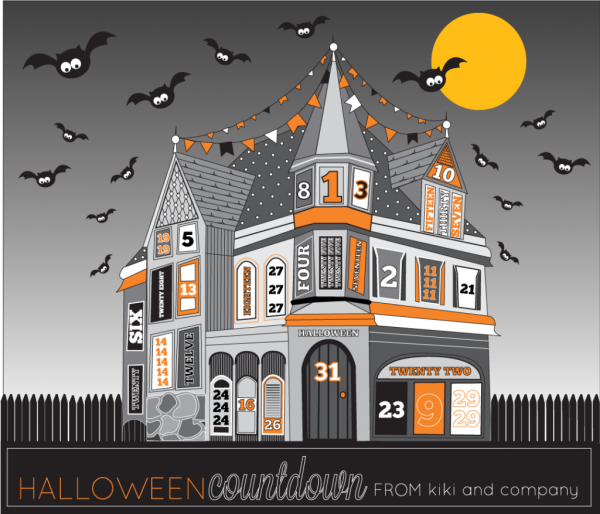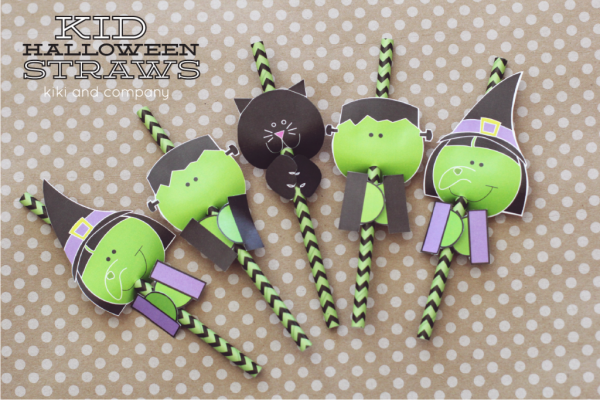 Printable Halloween Wreaths and garlands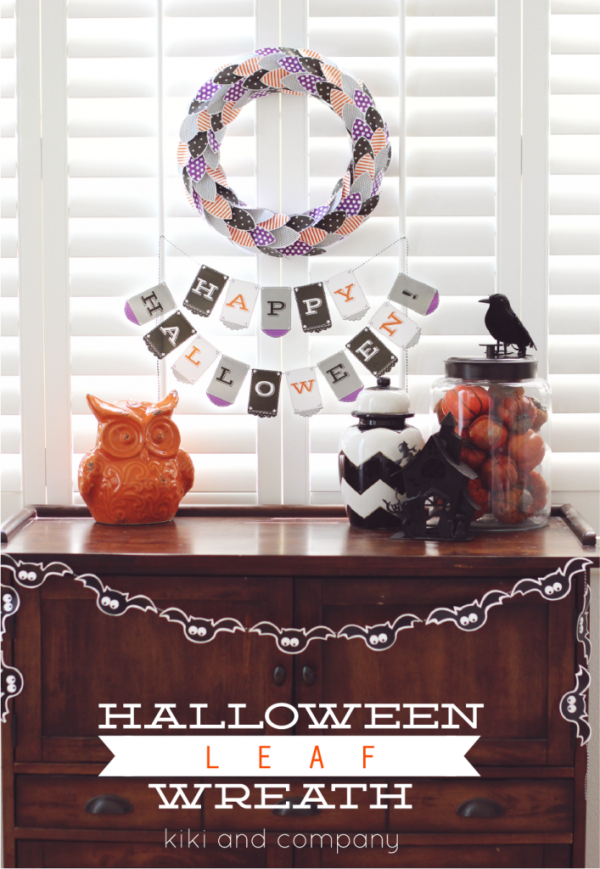 This post originally was featured on Eighteen25 for their Spooktacular September event.