I am excited to be partnering with JOANN's today on this post.
In all the years that we have celebrated Halloween in our home, we have never had a witch! Today I want to show you a few witch costumes I created and sewed using the YaYa Han collection of fabric from JOANN's.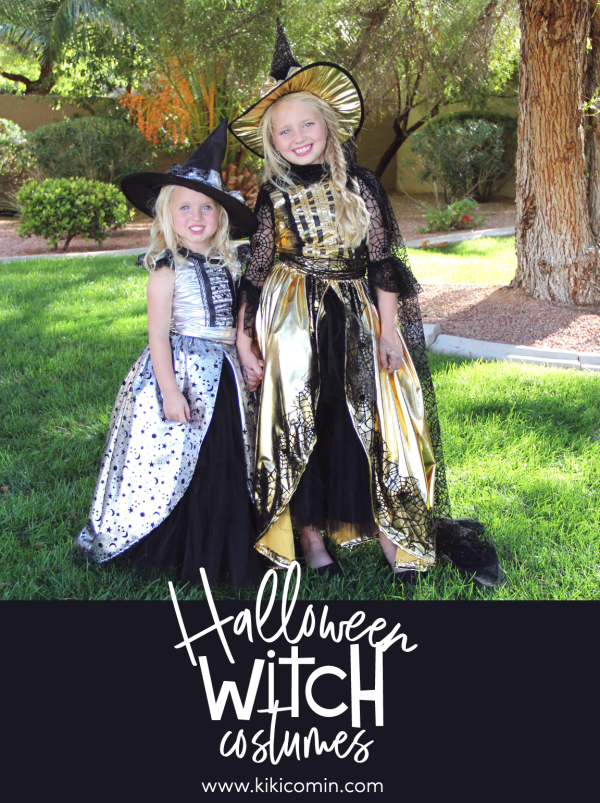 As we went through all of the fabrics in JOANN's looking for Halloween inspiration, my girls LOVED two in particular. The Bright Gold and Metallic Silver fabrics from the YaYa Han collection caught their eyes immediately. I had gone into the store thinking I was going to make unicorn costumes for them, but as soon as they saw the black web sheer fabric and the stars and moon sheer fabric..they both said…"Let us be witches!" And so it was.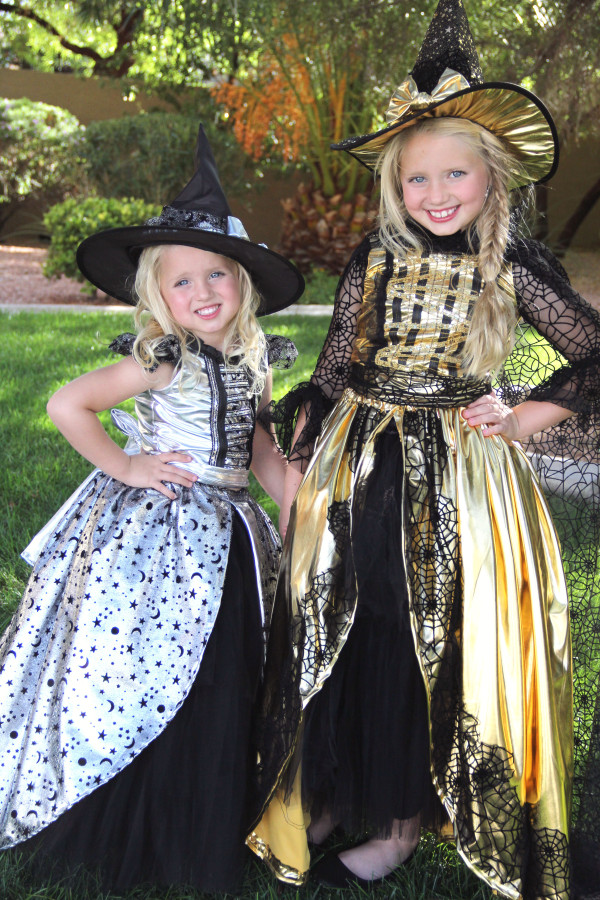 How cute are they?!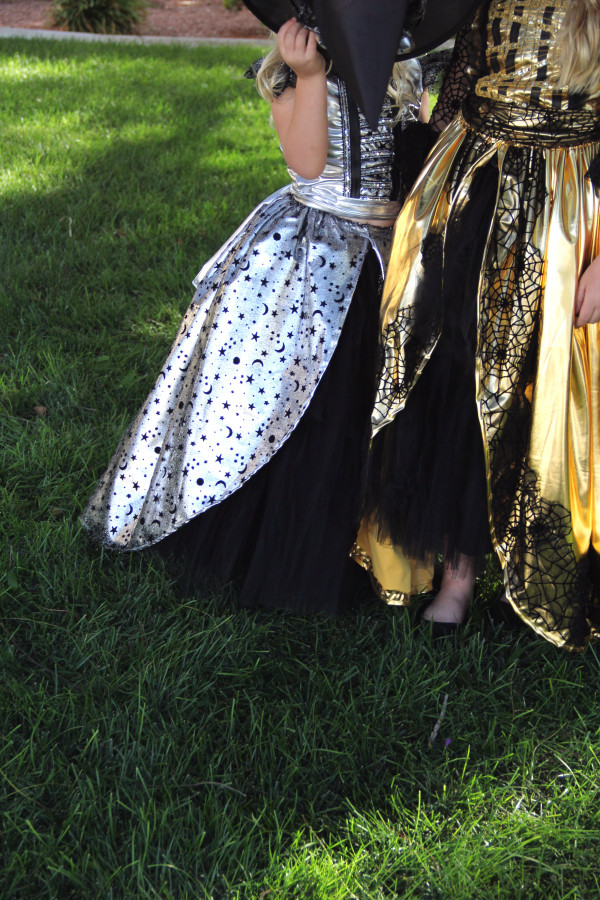 I love that the witch costumes are not scary, but more princess like…it is kind of how we like to do Halloween around here…not scary at all! 😉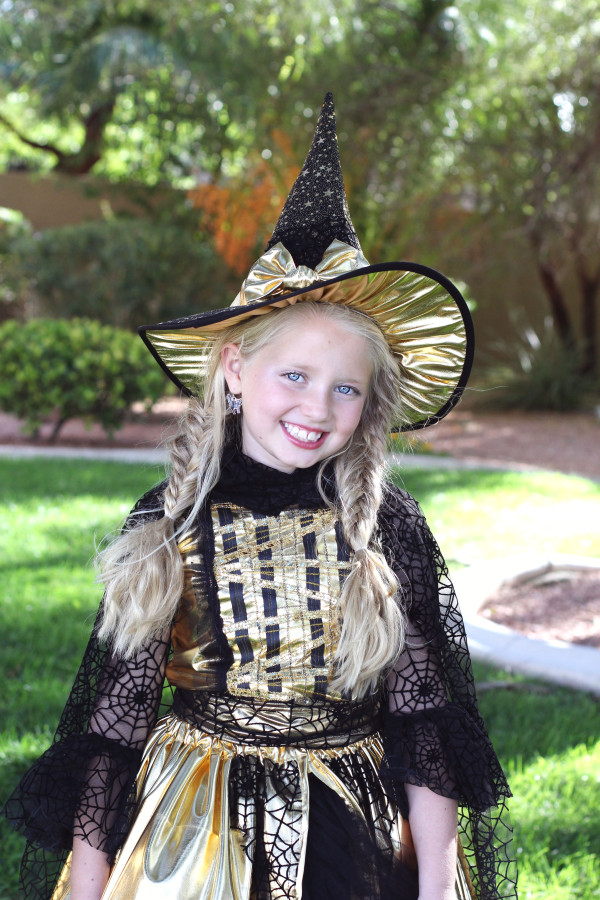 I used the Chloe Violet Field Thread pattern from JOANN's for the bodice. I added my own panel of made up fun using leather and sequins and lots of stitches to both to make them fun. The skirts I made were made in the same fashion as THESE that I have made before except I cut a round front out of the front on both sides so that their fabulous pettiskirts that we grabbed from JOANN's could show through.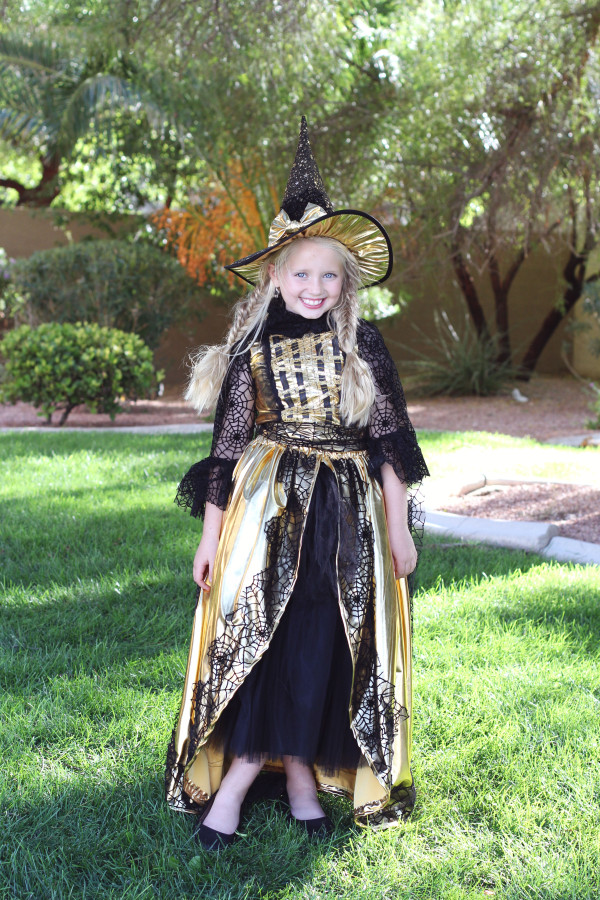 Buying those petticoats saved me so much time! I love the hand cut webs on Maizie's skirt…it has to be one of my favorite features on the dress. That gold is SO beautiful and the fabric is like butter when sewing…so easy to work with!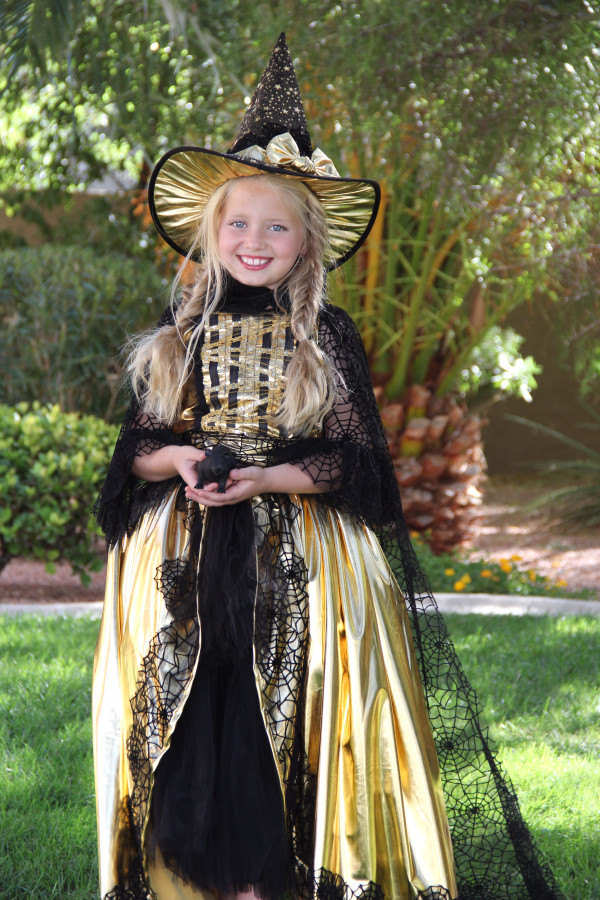 The bell sleeves and the cape come in a close second though!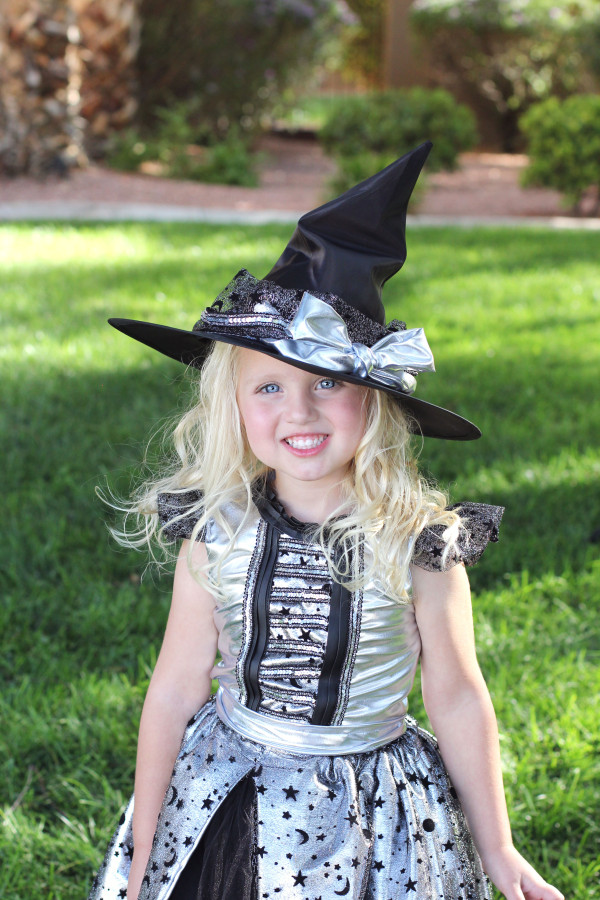 Zoey was obsessed with everything silver so I tried to make hers a bit younger looking with her cute little sleeves and designing on her dress.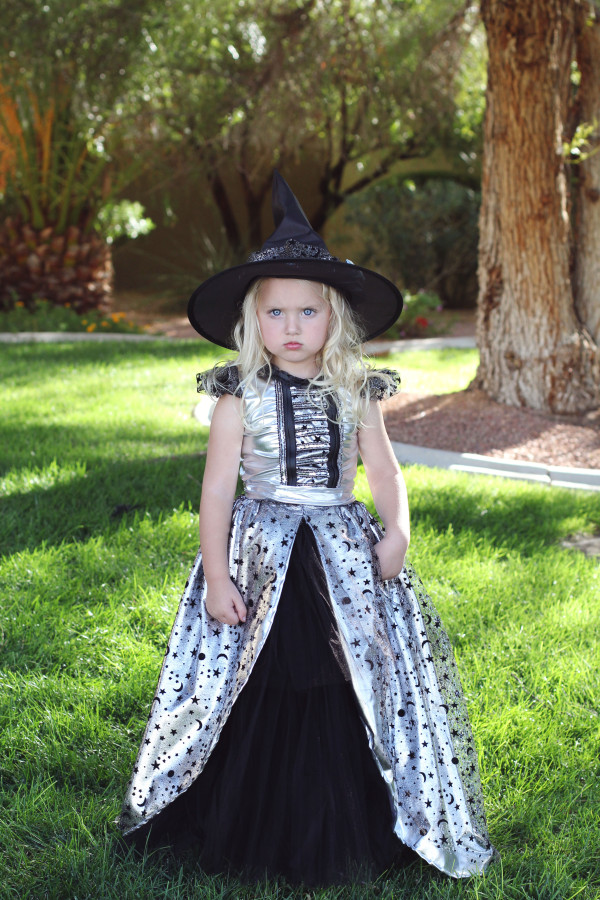 Isn't that silver fabric just brilliant! It is so pretty in person. She takes being a witch really serious. 😉
I love the overlay on this skirt that I did and how well it pulls everything into it.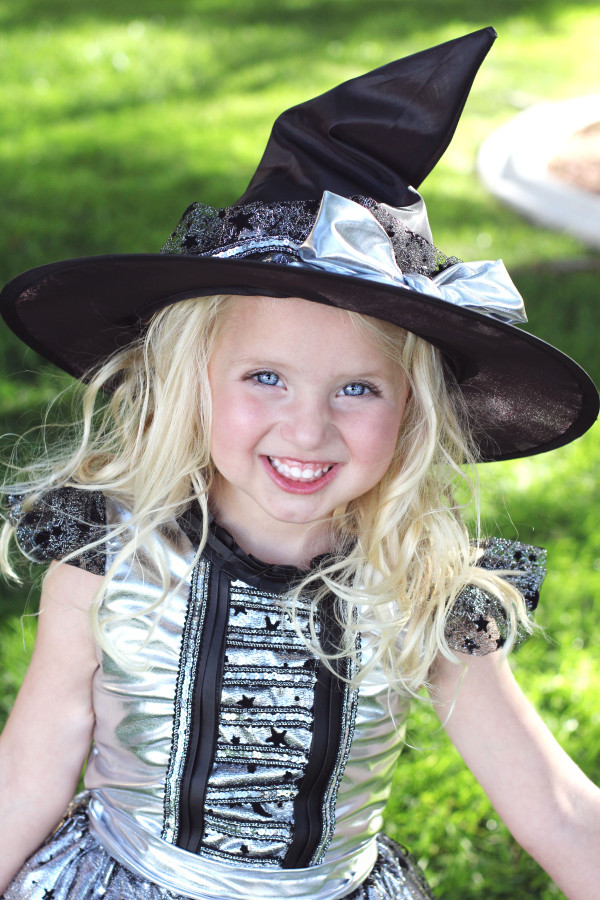 They were thrilled with their new costumes and I was excited to get back to sewing for a bit. I have always been a huge fan of JOANN's fabric selection, but was especially pleased with these Halloween picks. Believe me when I say that if you have any Halloween ideas, you can for sure find anything you need there at JOANN's! Do you make your Halloween costumes? What will your kiddos be this year?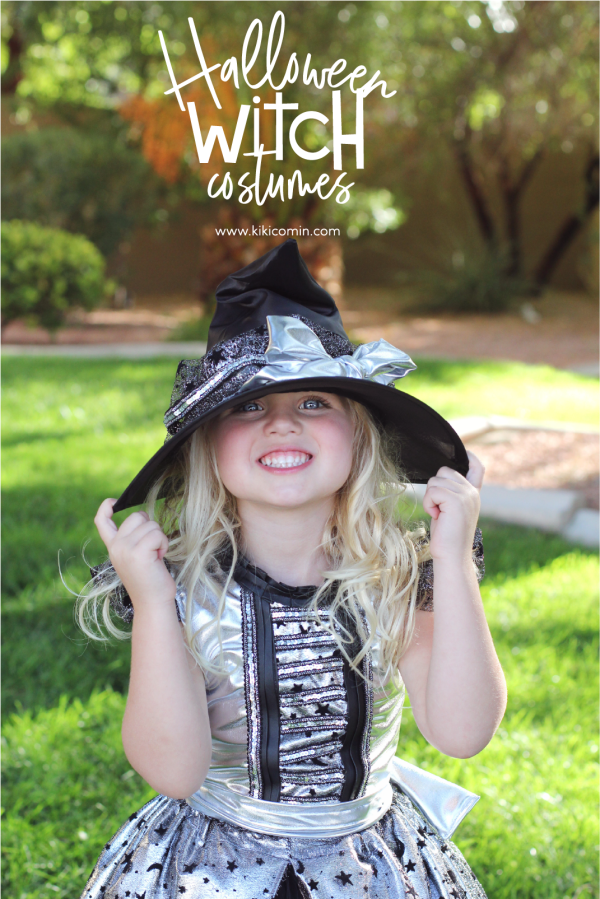 Need more Halloween Costume Inspiration? Check these posts out: