Ahhh! Who is all ready for Christmas time…and I wish that could last for 2 months! I am a mother of 5 crazy beautiful children and one thing they love to do is countdown to events. We countdown to vacations, school being out and bedtime. Okay, maybe I countdown to bedtime some nights! 😉
This year, I thought it would be fun in addition to the activity countdown we do, to have a small countdown for each of the kids. So I sat down and designed one up…just a perfect size for each of them. This Santa's Beard Countdown is sure to be a hit!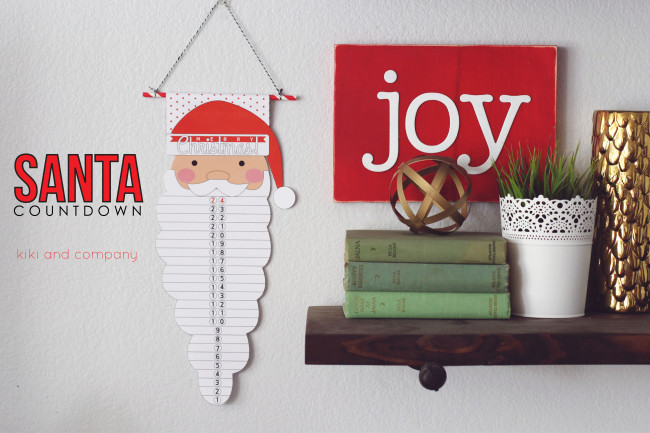 To make the Santa Beard Countdown is SUPER simple.
SUPPLIES
Free printable
scissors
hot glue (or any stronger adhesive)
twine or ribbon
a small dowel or stick
DIRECTIONS
Download, Print and Cut out Santa. You will want to print on an 11×17 piece of paper.
After cutting out, fold top down and glue top edge only to create a loop.
Place dowel or stick through the loop and add twine to the ends to create a hanger for the countdown.
Because it is so light, you can even use washi tape to add the countdown to a wall.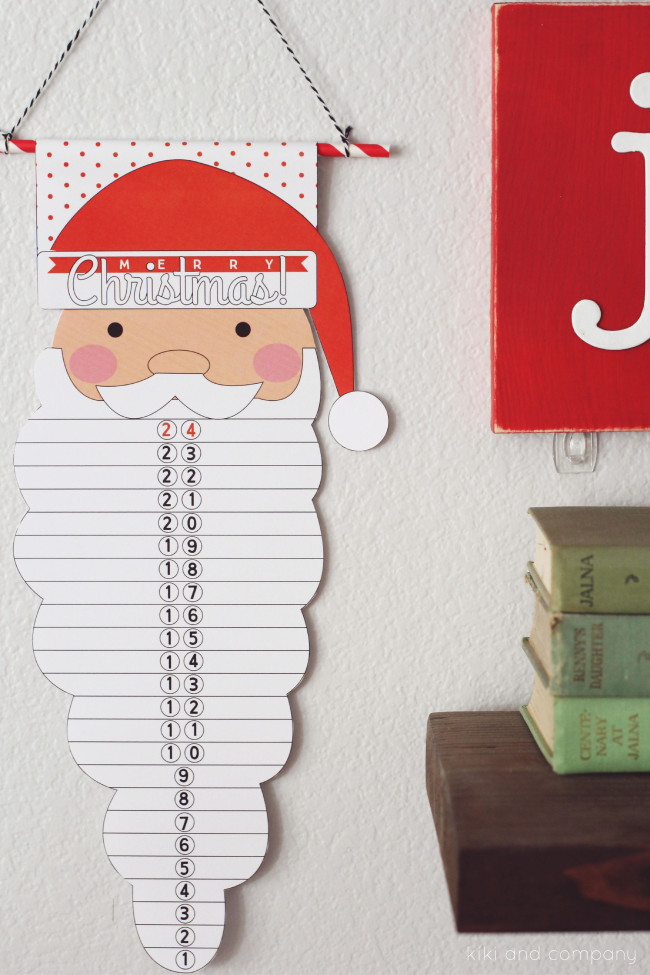 HOW TO USE:
Each night, let your little kiddo cut another piece of Santa's beard off. By the time the 24th comes, you will be up to his mustache and Christmas Eve will be here! This would even make a fun class project as is it super easy to put together.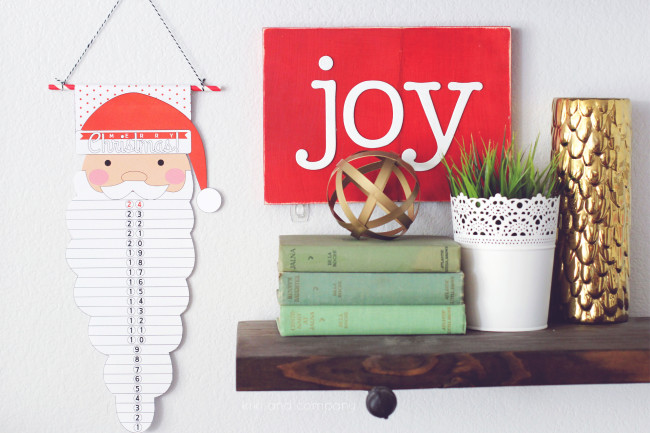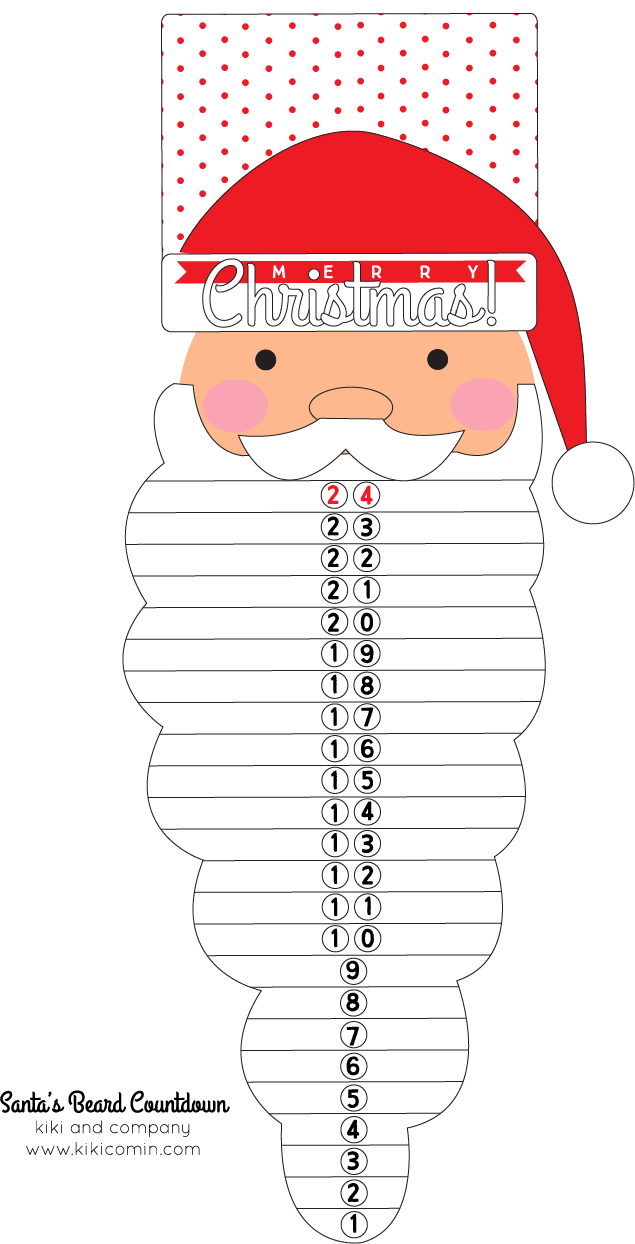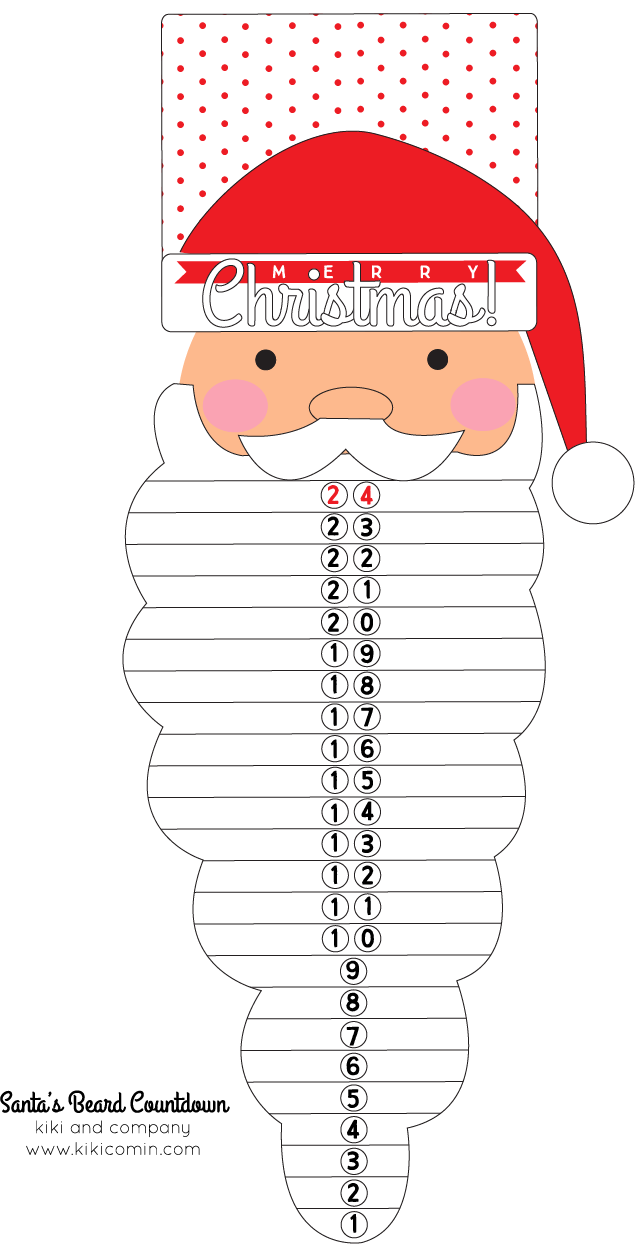 I hope you have so much fun with your little munchkins this holiday season and that the time you spend together will be happy memories for years to come!
If you liked this, check out some other holiday goodness I have:
Christmas Countdown / For Unto Us a Child is Born / For Unto You
This post was originally shared on 30 Handmade Days