Valentine's Day is TOMORROW! I hope you have your day all planned, but if you have not, do not fear…I have a few more ideas for gifts that you can still get. The best part? They are ALL under $50!
One part I love about my job is that I get gifts like this that show up at my doorstep: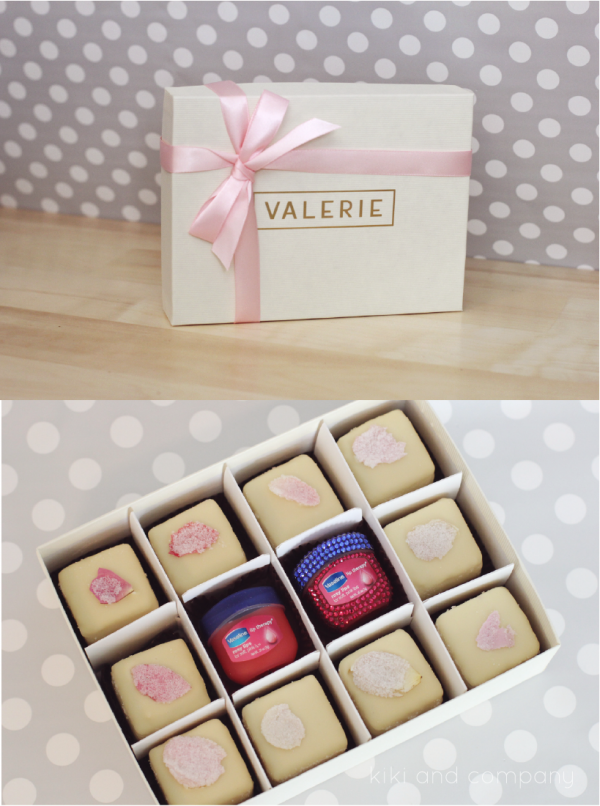 Ummm. Wow! How fun is this packaging! I don't know about you, but my Valentine's Day is sure to be filled with kisses…some from my kiddos and definitely from my mister! I was so happy to get these sweet little bottles of Vaseline Lip Therapy Rosy Lips to try out. My first impressions? It smells SO good..a must for me with my lip balm. It's rosy/fruity with a titch of vanilla, but not overwhelming in any way. The tint isn't too much either and if you have ever used Vaseline of any kind on your lips, you know how amazing it works. It will moisturize your lips right up!  The bottle on the left retails for $2.29 at any food, drug or mass retail store.
So how can it be a great gift for a woman? Well check out this sweet little bottle: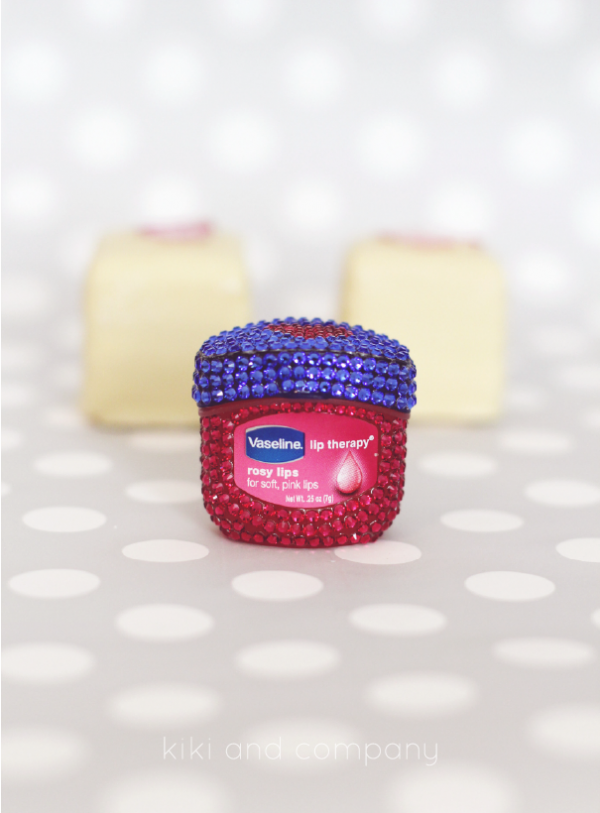 Yep, around holidays, Vaseline spices up limited edition jars of their popular balms with fine European crystals with a heart on the lid. How cute is it?!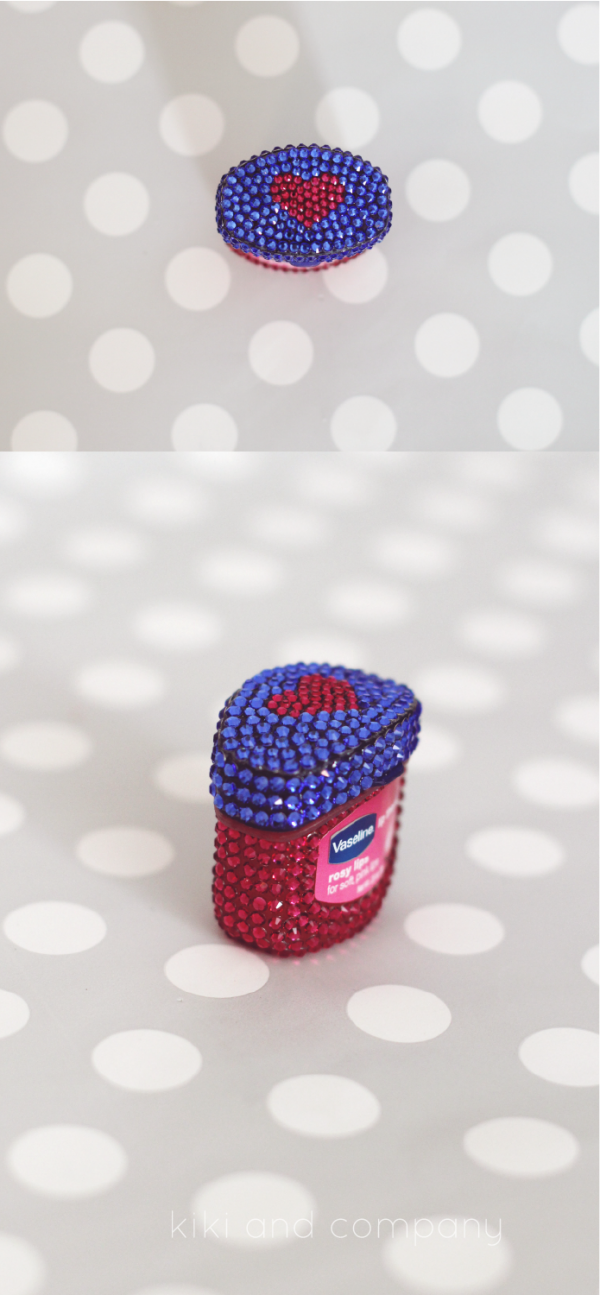 You can find these sweet little jars at Kitson or shopkitson.com for $45! Pair it with some chocolates (or petit fours) and you have a perfect dessert for Valentine's Day!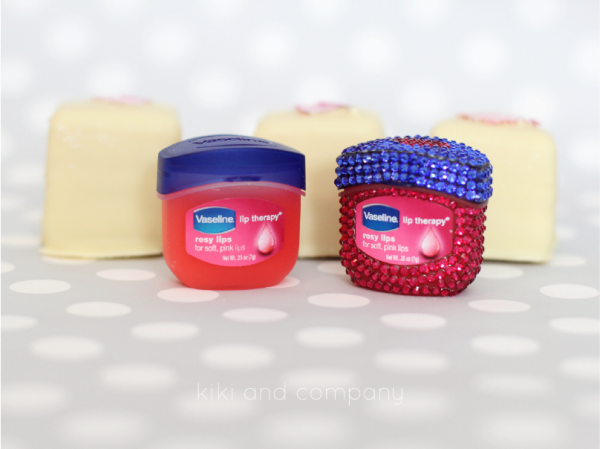 …..
The second gift I thought of was something I have always LOVED getting.  These perfect chocolate covered strawberries are a perfect gift/dessert for your favorite  person! These 12 come in at $45.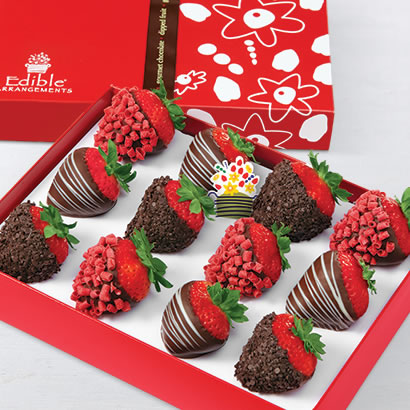 I LOVE their fruit bouquets as well. This sweet one starts at $40.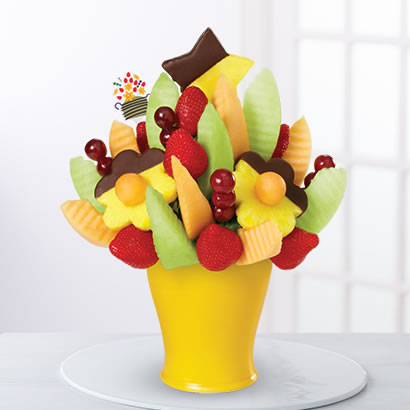 …..
If you are still looking for that perfect sentimental gift, this one is perfect and it rings in at the lowest price…FREE! How much would your significant other LOVE a year's worth of awesome dates with you.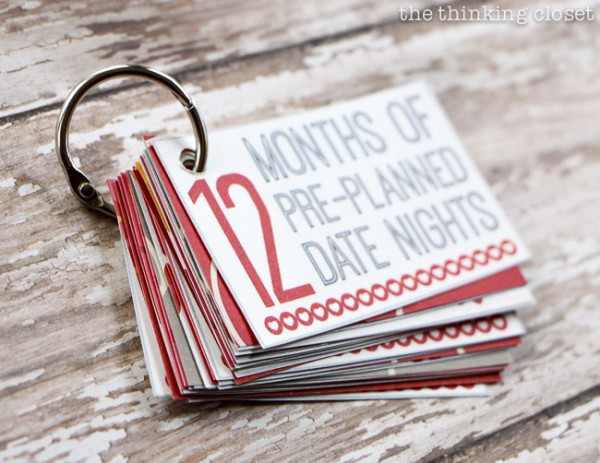 You can find the directions and printables HERE at The Thinking Closet.
I hope today has given you a few more last minute ideas that will work perfect to tell that extra special someone how much they mean!
Disclosure: This post is sponsored by Vaseline® Lip Therapy® Rosy Lips. I have received Vaseline® Lip Therapy® Rosy Lips product samples to try, but the opinions are 100% mine. 
Vaseline sponsored this blog post. The opinions and text are all mine.