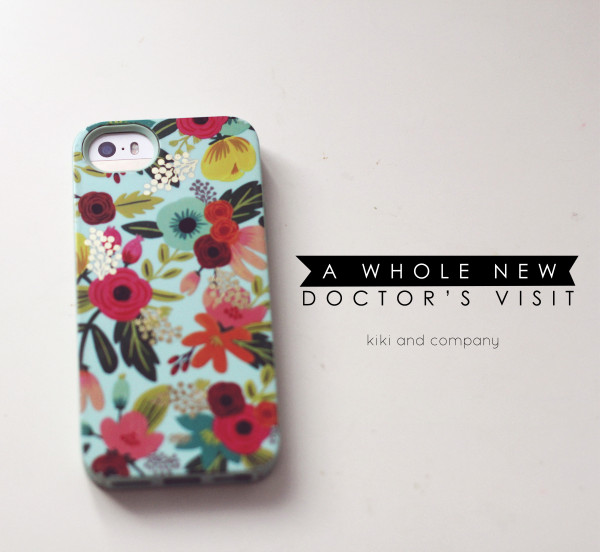 Okay, I'm going to be honest with you today and talk to you as a busy mom and wife.  As a mom of 5 kids, going into a doctor's office can be one of the most miserable experiences ever. If it's not a great office, the wait can be forever or they get you right in only to leave you in the room for 40 minutes. I have had doctors come in and get upset at my 5 kids in a 10×11 foot room for not sitting still! As a mom, I get annoyed when they expect you to be in a little box for 40 minutes. BUT enough of my complaints because I have a pretty awesome solution to this.  Amwell is the nation's largest telehealth company that connects all kinds of health care providers to patients…and the best part…in your own home, on the road, or in your office! It's a doctor on the go!

It's amazing how many things you can call them for. Typical Issues include:
•             Bronchitis
•             Cough
•             Sinus infection
•             Sore throat
•             Urinary tract infection
•             Vomiting
•             Diarrhea
•             Fever
•             Pinkeye
•             Flu
•             Sprains and strains
•             Cold
•             Respiratory infection
•             Headache
•             Depression
•             Anxiety
•             Weight concerns
•             Smoking cessation
That is a lot of things that you don't have to wait in a doctor's office for!
Just choose the type of visit you are looking for and select a provider.  Depending on the issue at hand, the doctor can diagnose, suggest follow up, and prescribe, when appropriate.  Amwell takes your privacy very seriously. Your visit with the doctor is secure and HIPAA compliant.  It is accepted by many major insurers, with more added every day.  Enter your health insurance information for a lower cost visit. It's available in 46 states right now.
So how does it work?
Well, all you need is a smartphone, tablet or computer and you are set. Set up an account on Amwell and it will lead you through some basic questions and get your insurance info (if you have it), for a lower cost. Prices start at $49 for a visit, which is $33 less than a normal visit to a doctor, according to Healthcare Blue Book. For me, sitting in my own house and not in a 10×11 room with my kids, is worth so much to me!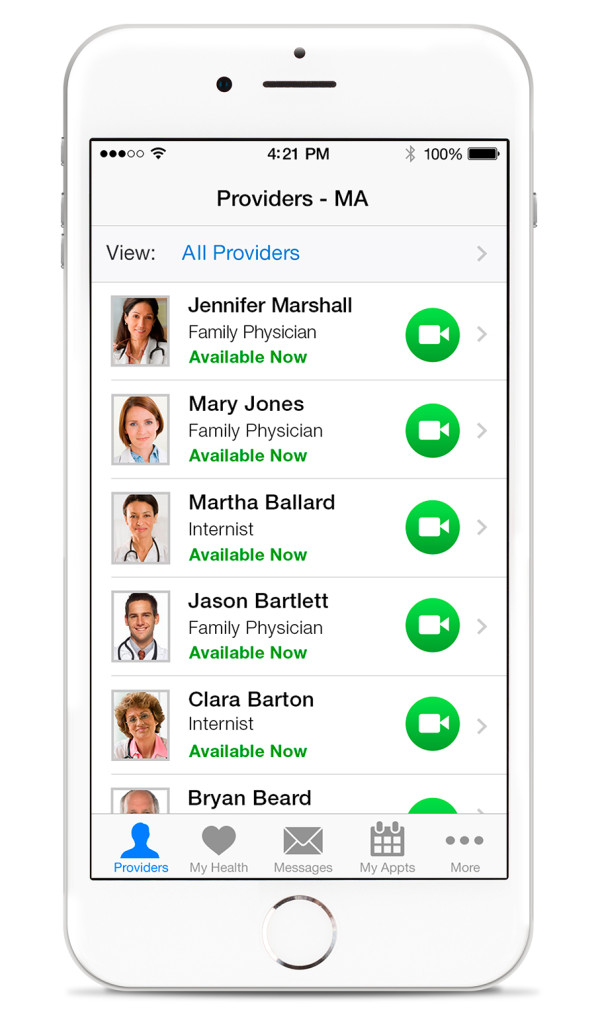 After filling out your info, choose a board certified doctor. You can see all of their qualifications right there so you can choose which one you would like to see. It takes a few minutes for the doctor to look over your info before they come online…for me it took 5-10 minutes. And then they are there. They ask questions to understand what is wrong with you and help you just as a doctor would. You can send pictures in if it helps, but you are right there just as if you are at the doctor.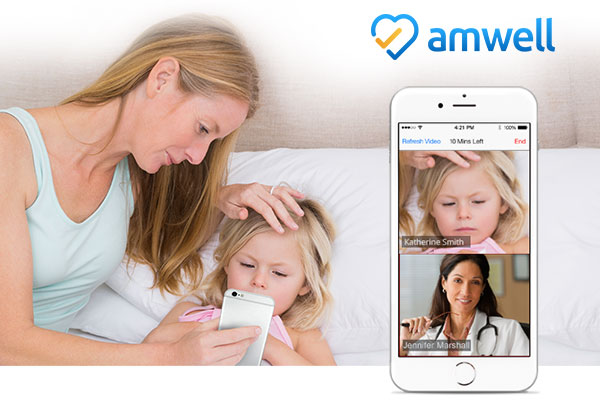 If a prescription is needed, they will prescribe it right there and send it off to the pharmacy for you to pick up. To talk about convenience is silly right now, because you can obviously see how easy it is, but think how nice this is for a college student, a traveling spouse or a mom who never goes into the doctor (ahem, ahem…me!). They are available 365 days a year and 24 hours a day.
I was nervous to try this service out, but once my visit was over, I realized how easy and nice it was to sit on my couch and talk to a doctor I can trust. You can see how easy it is here: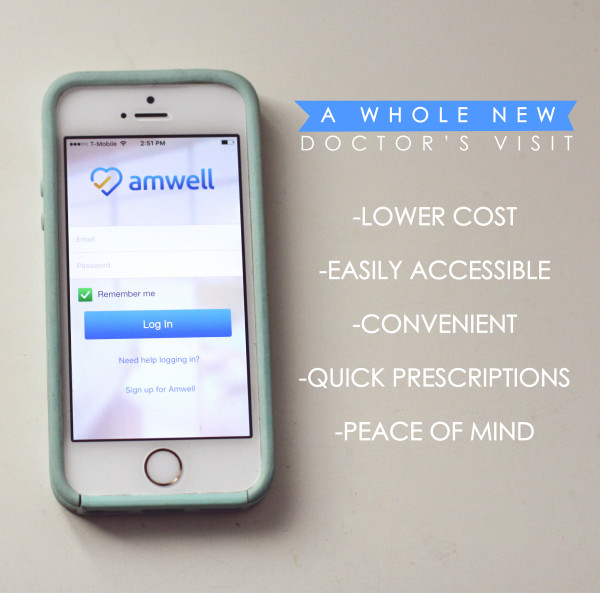 You can also check Amwell out on Twitter, Facebook and Pinterest.
Amwell
wants to give all of you a chance to try its service out for just $1! Use code BEWELL11 when checking out to redeem this visit.
What do you think? Would you try it out?