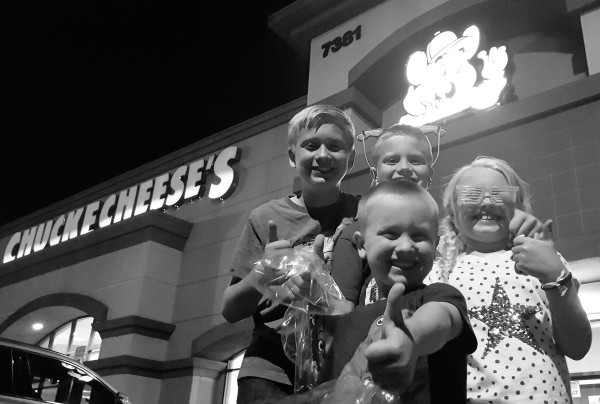 Last week, my husband and I did something we haven't done in a long time. We packed up the kiddos right before dinner and told them we were going on a fun excursion. 15 minutes later we were at Chuck E. Cheese's and the kids couldn't have been more surprised or elated! And YOU GUYS…we had so much fun!
Not having been at a Chuck E. Cheese's lately, I was really impressed with a few things about our overall experience.
Number 1: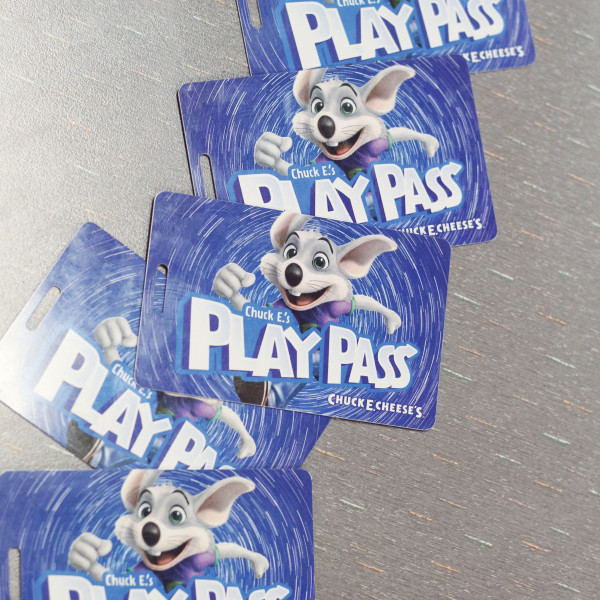 It really was affordable. For a night out for our whole family, which included dinner, games and playing, it cost about $35. We can't even take our kiddos out to dinner for that much, so it was a really fun and affordable experience to have with them. I appreciated how many options they had for dinner and even had a salad bar to top it off.
Number 2: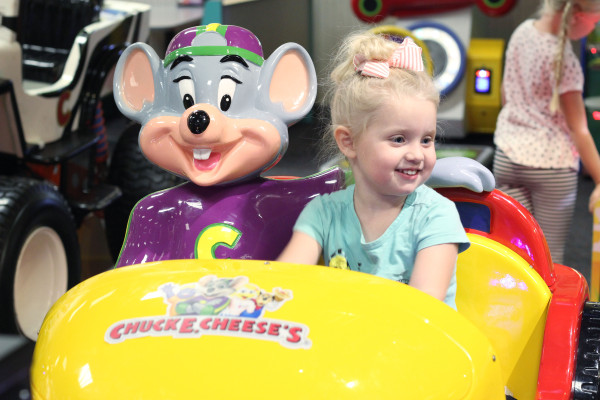 It was awesome, when we came in the door, there was someone there who stamped our whole family with the same number stamp. As we left, they checked the kids number to our number and then let us out. I love that they care enough about safety to have it be the first and last thing they thought about!
Number 3:

This was by far the most important one to me…we had so many fun memories from that night. I don't know about you, but it isn't too often that my oldest (12) and my youngest son (4) find a lot of things they can do together. There are so many fun games that Chuck E. Cheese's had that they loved doing together.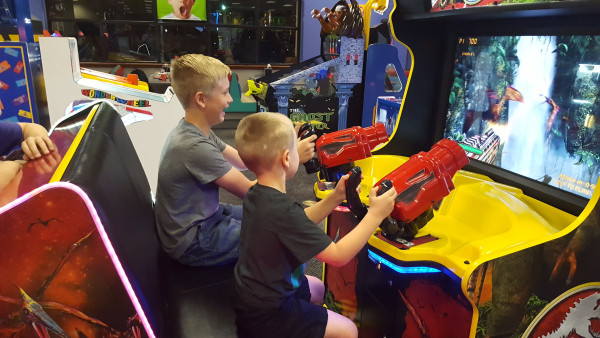 There wasn't a time that they didn't have smiles on their faces and making memories that are happy like this, is just priceless!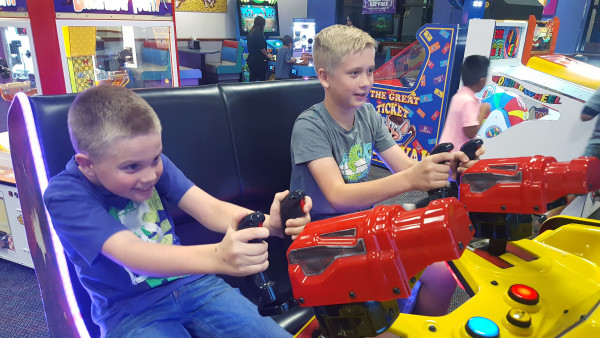 All 5 of my kiddos were obsessed with the ticket redeemer: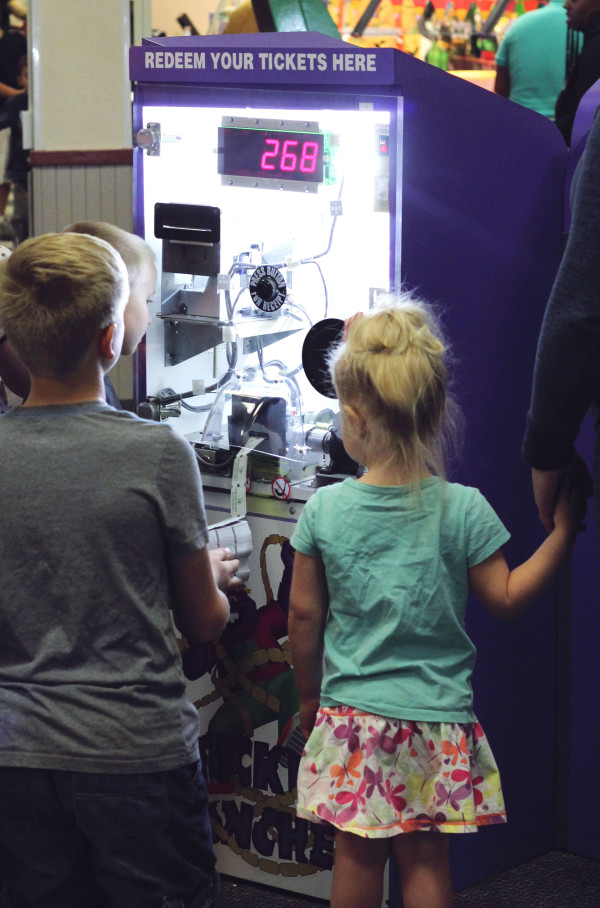 And then to top off the night, they all got to pick out prizes to take home with them.They were on cloud 9.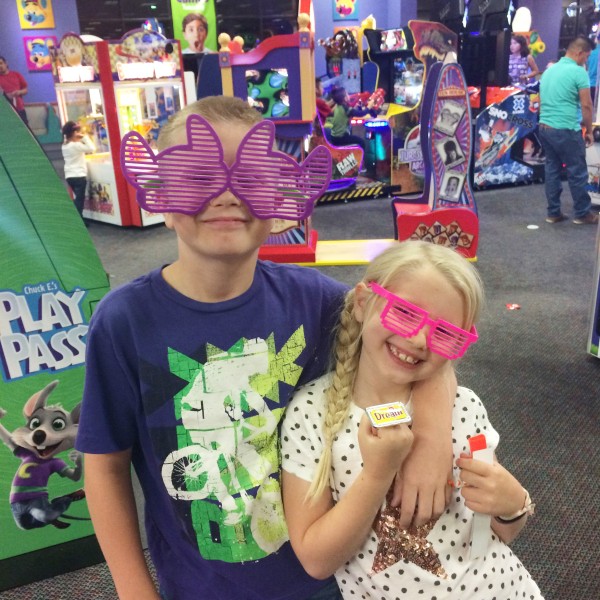 As we left, they all asked when we would do it again and my husband and I both looked at each other and said "VERY SOON!" and we meant it because we had such a great time. I hope you will take a chance to get to your local Chuck E. Cheese's as well and give your family a fantastic night! Make sure to check out their site and social channels to check for specials!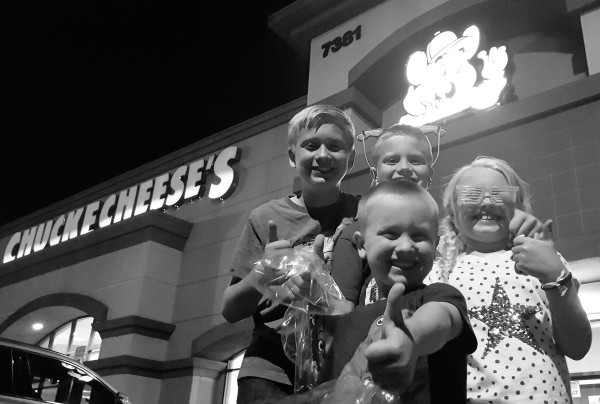 GIVEAWAY:
Now I wouldn't just tell you all our great experience and not give you the chance to do it too! Today, you can enter to have a chance to win 1 family guest pass (1 pizza, 4 drinks and 30 tokens) and 1,000 tickets to use at a Las Vegas Chuck E. Cheese's. This is for Las Vegas Locals only.
To enter, simply leave a comment below telling me of an experience you have had with Chuck E. Cheese's before! To gain a second entry, share this image below on any social media platform and come back and tell me!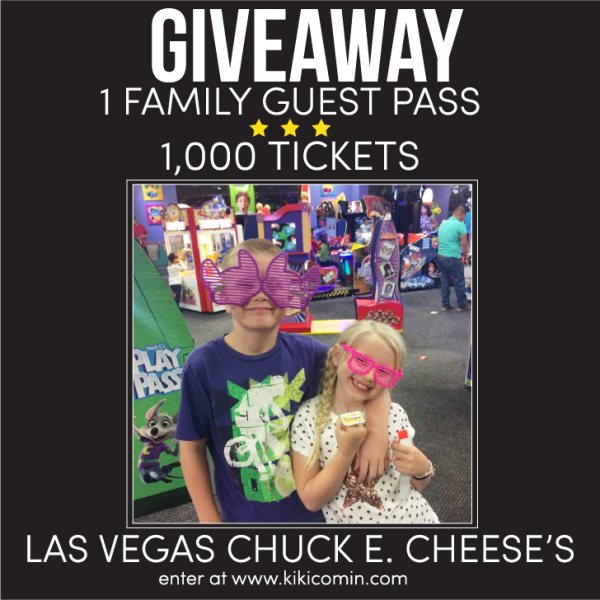 This is a sponsored conversation written by me on behalf of Chuck E. Cheese's. The opinions and text are all mine.