Today I am so excited to show you my latest project featuring my favorite vinyl company, Expressions Vinyl, and it's part of a fun contest where YOU get to vote the winner. I need your help! Head HERE to vote!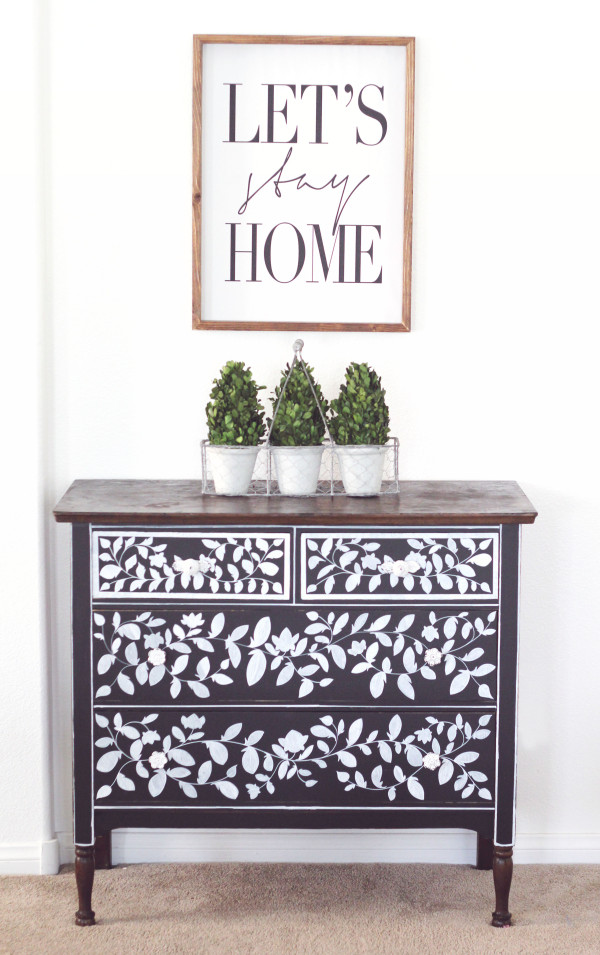 This month we got a challenge to use any of their adhesive vinyl and I was drawn to their chalkboard vinyl. I am fixing up my master bedroom right now and I have an OLD dresser that needed a lot of TLC. Check out this old thing: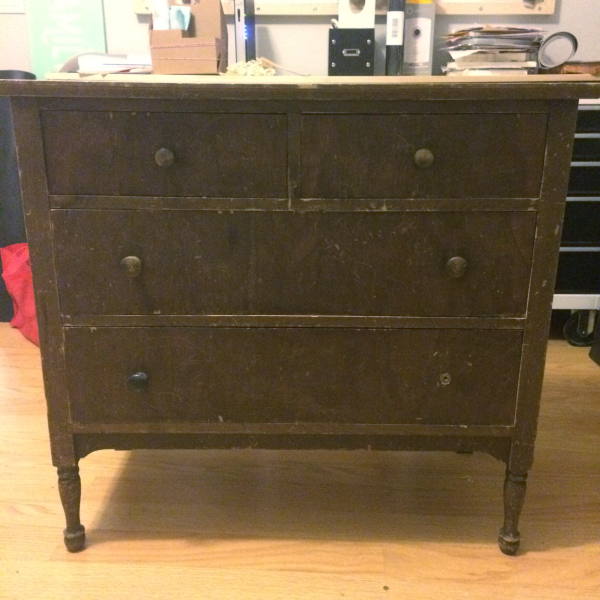 There were so many things that needed to be fixed, so I sanded it down and stained it to give it some character back.Then I had the fun idea to reface the drawers with the chalkboard vinyl. This couldn't be easier.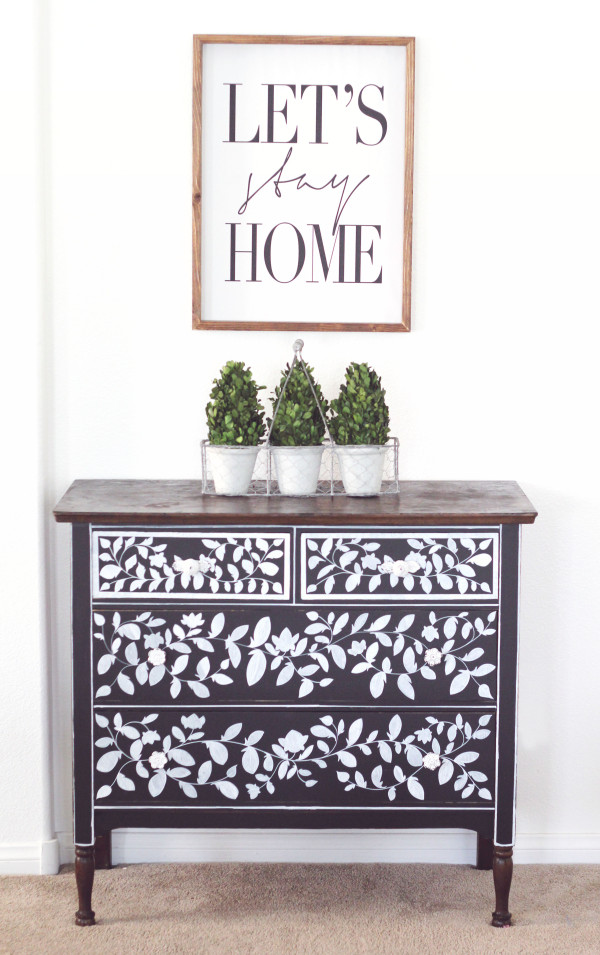 Here is what I used:
SUPPLIES:
scissors
chalkboard pens/markers
DIRECTIONS
After sanding down and staining the dresser, I let it sit to dry. This has to be completely dry to work.
Next you will cut the vinyl to match the dresser. I did this by simply laying the vinyl over the drawer and creasing it where it needed to be cut. After cutting out, I took the backing off the vinyl and put one side down and then smoothed it out as I laid it down. It was super easy to put down. The best thing about the vinyl is that it has grid lines on the back so it is super easy to cut perfectly straight. If you need to, once applied you can use an exacto knife to cut off any extras.
3.  After the drawers, I moved on to the rest of the front. When the dresser was covered, I pulled out my chalkboard muscles and just started drawing.  I was inspired by this piece at Anthropologie, but the price tag being at $1298.00, it was a bit steep for my tastes, so the $20 of vinyl and my free dresser turned out just like I wanted…for $1278.00 cheaper. 😉
4.  Let Chalk Marker sit until dried. Chalk Marker is great because it won't rub off with a hand, but will with a wet cloth if you want to do something different.  That's it! You are done!
How fun is the finished project?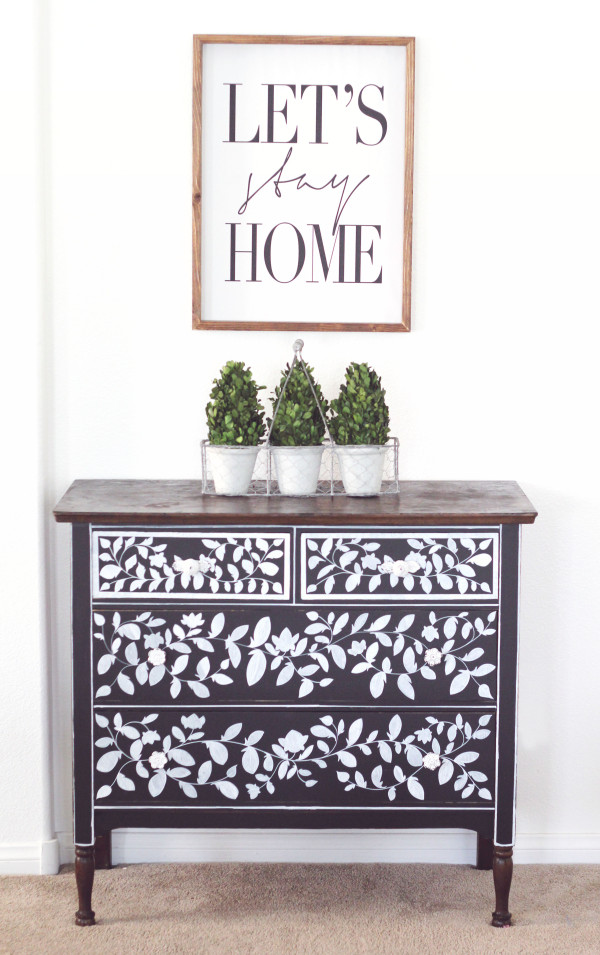 loved how the green plants almost make it farmhouse style and the books make it pop with color.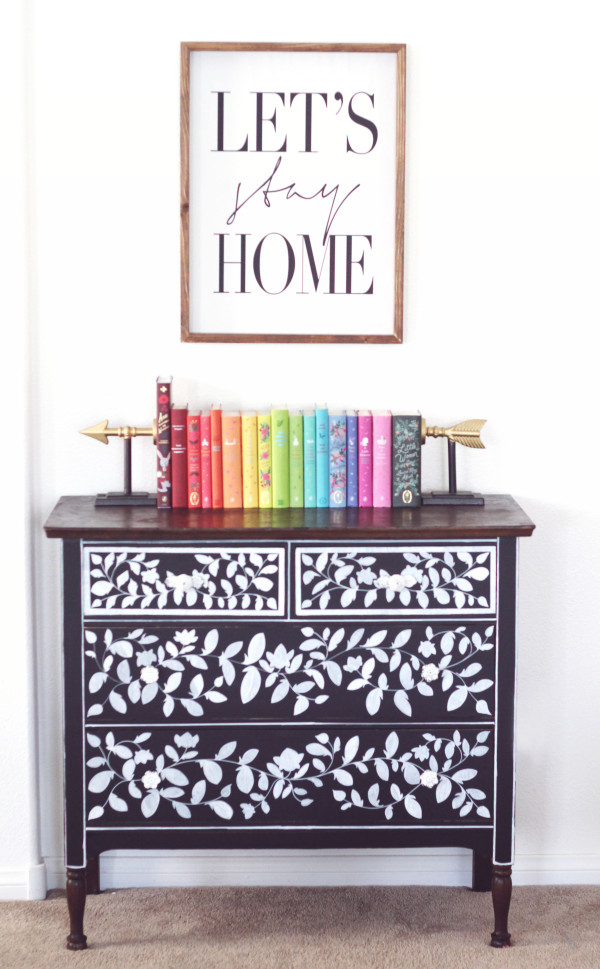 I love all the detail that the leaves and flowers provide.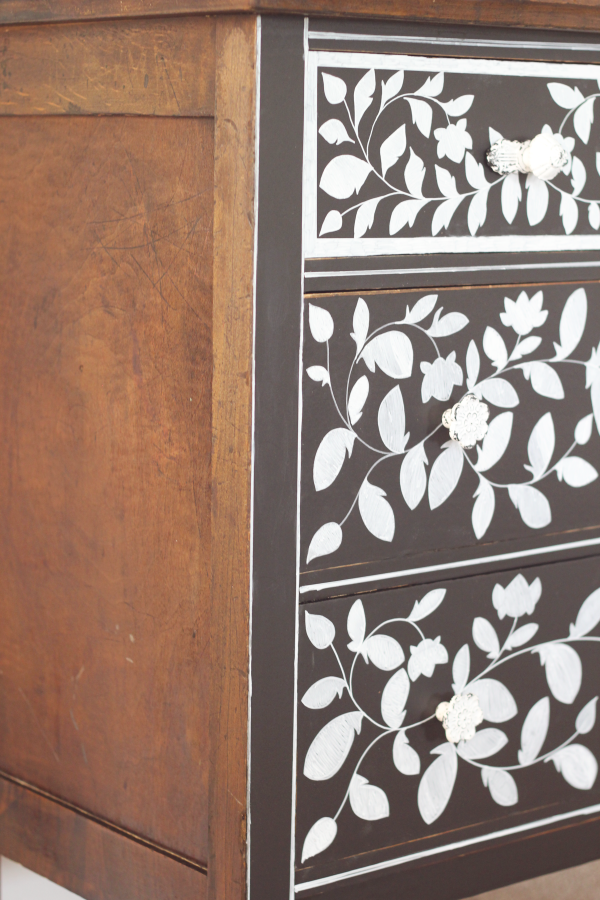 Up close you can really see the line marks, but doesn't that make it so fun?! 🙂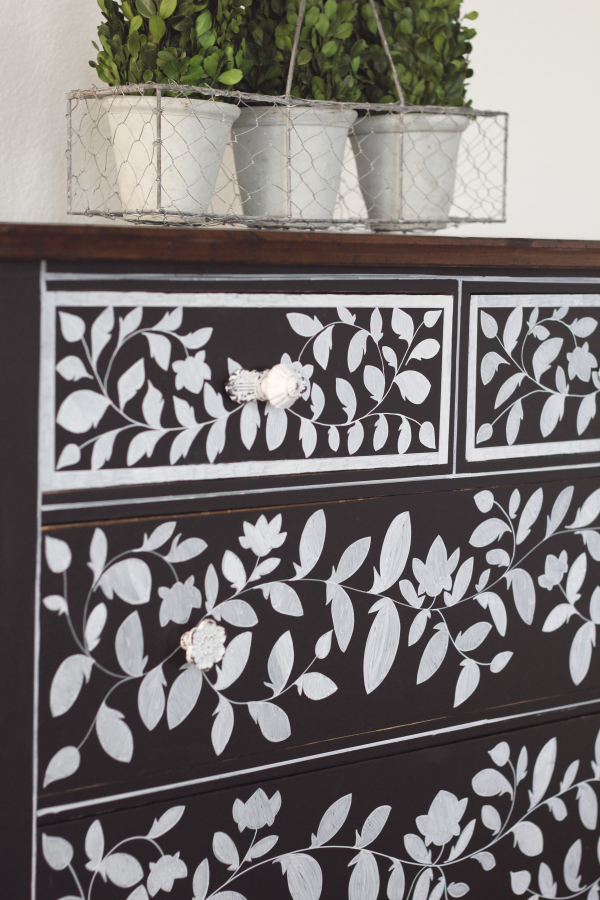 It really was such a fun night to create this fun piece of art.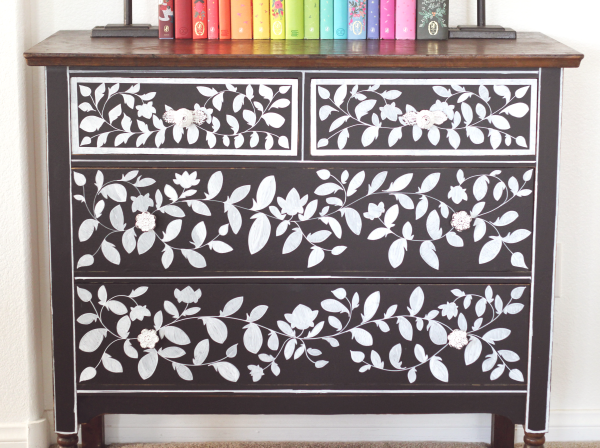 Don't forget to grab all your vinyl at Expressions Vinyl and then get making!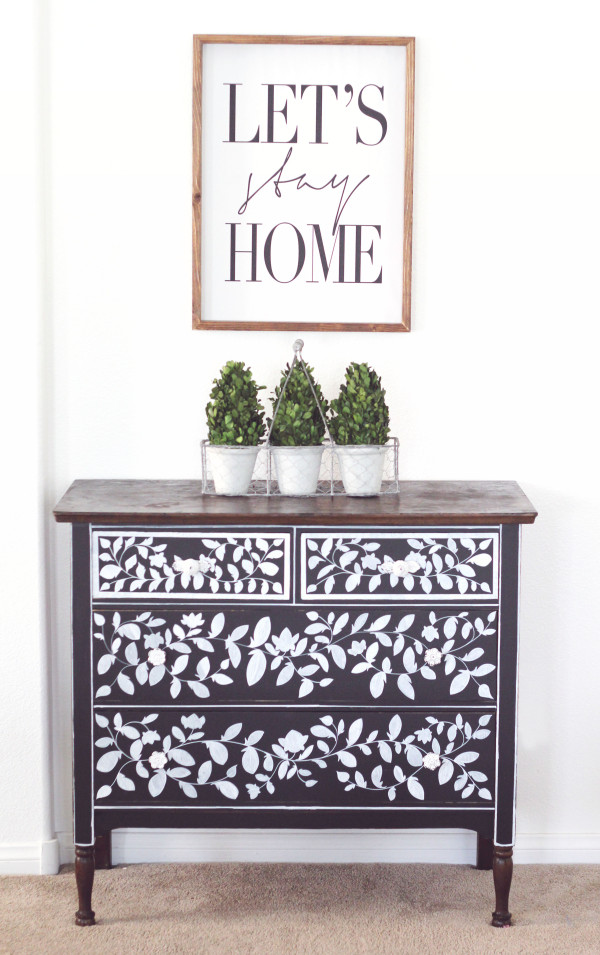 Today you can also find these awesome projects by my fellow ambassadors who also rocked the Adhesive Vinyl! I'd LOVE your vote and hope you'll hop on over to help out, but when you vote you will be entered to win a $50 gift card to Expressions Vinyl!
Have a great week!
This post was sponsored by Expressions Vinyl and contains affiliate links which help support this blog.