One of my favorite things to do when giving a baby gift is to make something. I don't usually make my whole gift, but I love to put little things within the gift that are handmade because I feel like I am giving something of myself to my friend and their baby.  Here is a fun idea. Have you ever thought about using egg cartons as a gift wrap? I think I first saw this on eighteen25 awhile ago..they used theirs to wrap up mini cupcakes. So fun. Well, I picked up a few (you can always use empty ones you have)..and for this gift for a baby girl I made this:
and inside I put these: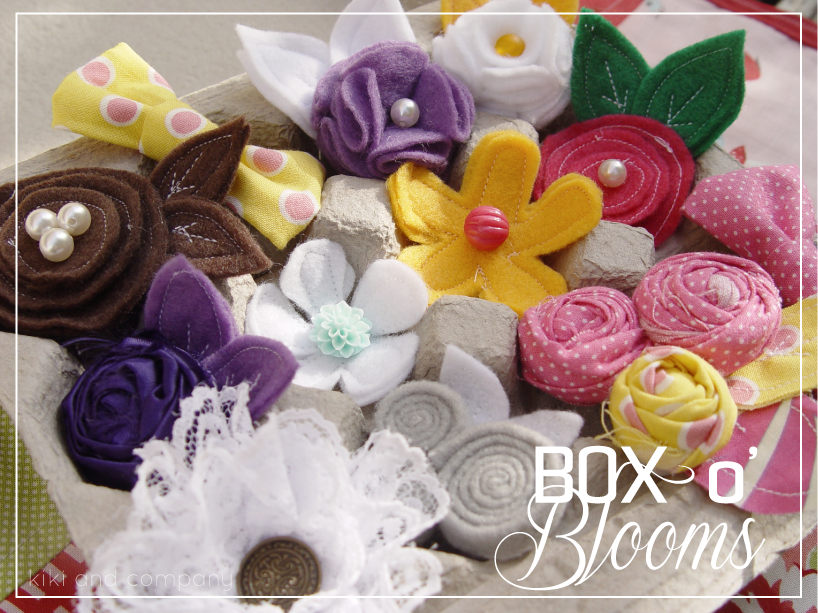 I know as I had my little girl, having a ton of hair bows was SO fun! Imagine how fun to open this box to find 12 different cute flowers of all kinds.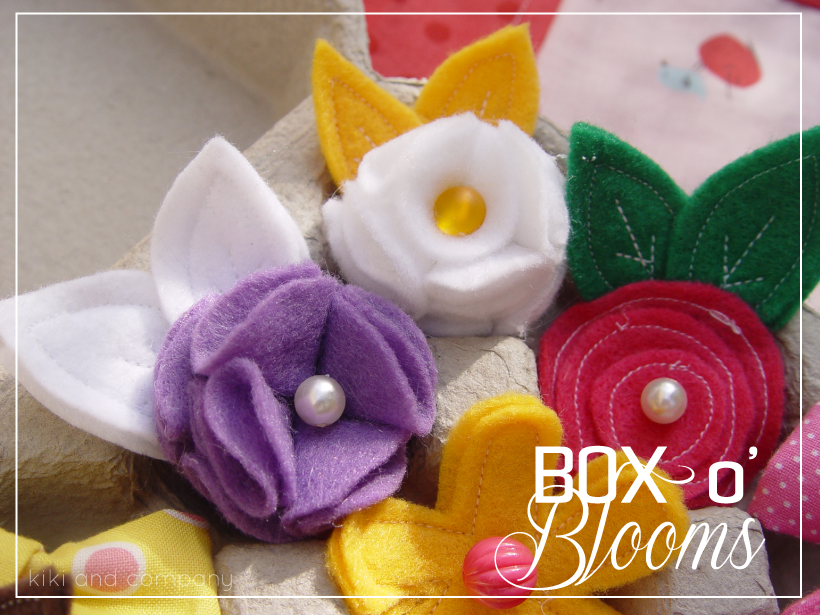 What would you put in your carton?