With the end of the year coming up quickly, I wanted to share another fun teacher appreciation gift idea. I love to give sweet and simple gifts..and it is really fun when I can wrap them up thoughtfully!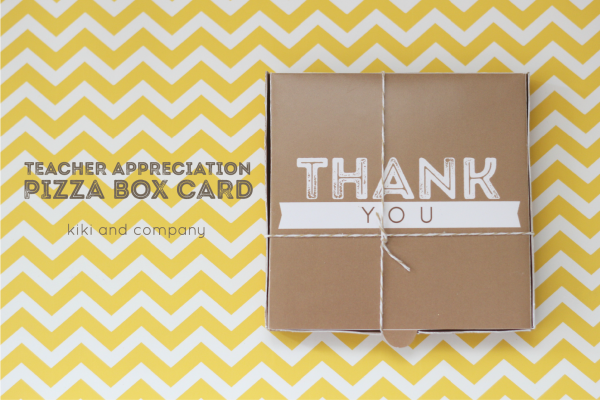 I LOVE this idea of a pizza box holding a sweet message, card and gift card for the teachers who have been so influential in my kiddos lives.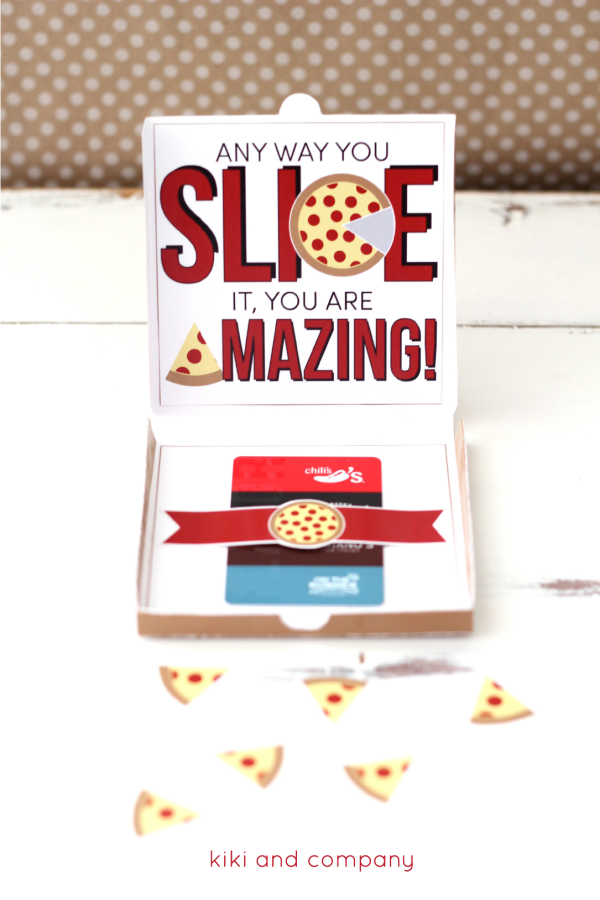 SUPPLIES FOR PIZZA BOX CARD
Scissors
Glue
Some sort of paper scoring tool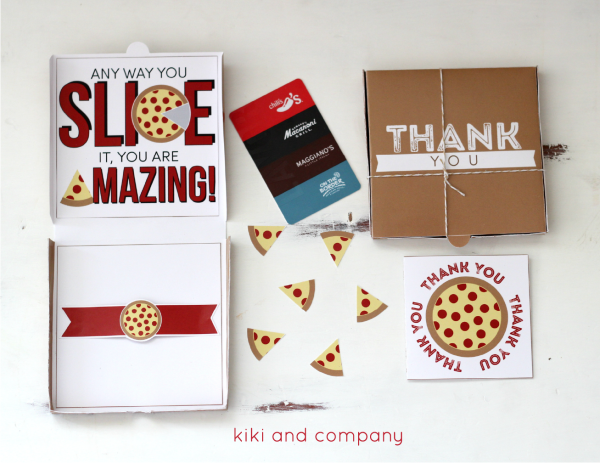 DIRECTIONS
Download, print and cut out printables. I printed mine on a gloss cover (heavy) cardstock which gave it some good weight.
Score on each of the white lines, cut on the red (wait on cutting out the red circle yet).
I always like to fold on my lines first, so do that over the whole card.
Start gluing on the little tabs part first. Fold them in, glue to the sides and then fold over the tops and glue the side flaps down.
Fold over the front panel and cut out the circle. This is easier to do right now. Place glue on the flap and secure it to make your box.
Glue in the two squares. I placed the "Any way you slice it.."on the lid and the gift card holder on the bottom. Glue the strap on the edges and place down over banner. This will now hold your gift card.
Fill it with a gift card to your favorite pizza shop or ANY fun gift card will work and give it to your favorite teacher!
You can tie it up with some cute string or use some washi tape to help it stay closed.
You are done!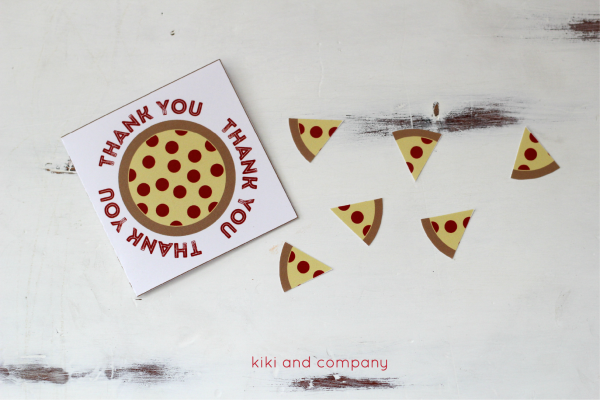 Super cute, right?! And NO DOUBT they will feel so special.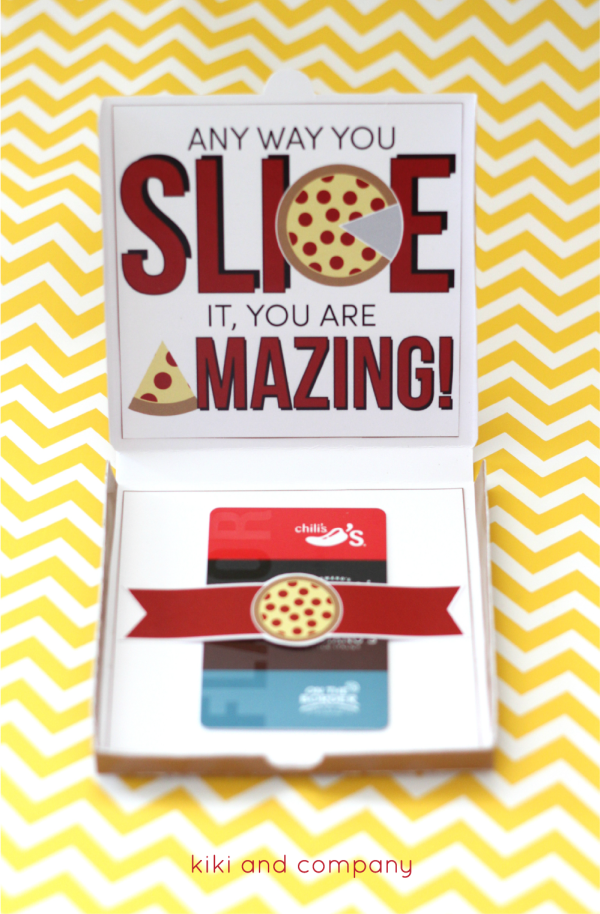 Hope you have the loveliest ending of the school year!
…..
Over the years I have done a ton of other freebies for Teacher Appreciation. You might love these Teacher Treat Holders or these Teachers are Treasures printables!