Today I have a fun project to show you as part of a fun little gift exchange that I am a part of. Cricut asked if I wanted to be part of a Gift Exchange this season, and of course I jumped at the chance. I was really excited to see who I was given.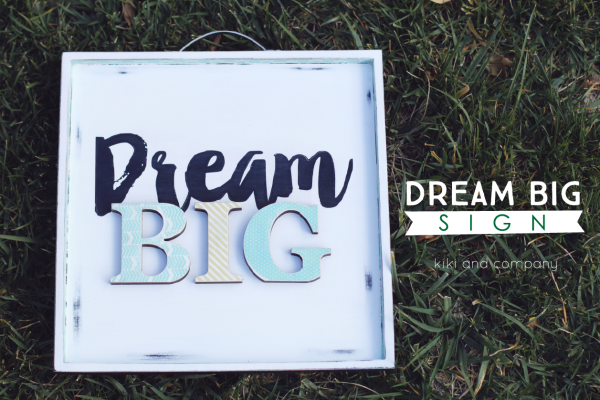 One of my favorite things to have hanging in my home and in my office are words that inspire and remind me to keep reaching for my dreams.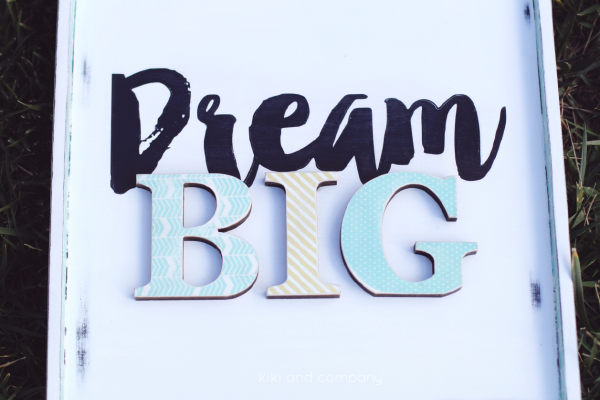 I found a cool little black board at hobby lobby, but wanted to give it a white wash, so I pulled out my Cricut, cut out "Dream" and painted over it with BB Frosch paint. A few coats later and I was ready to take off the vinyl and add the BIG letters (I found these at Hobby Lobby as well.). Isn't it so fun?!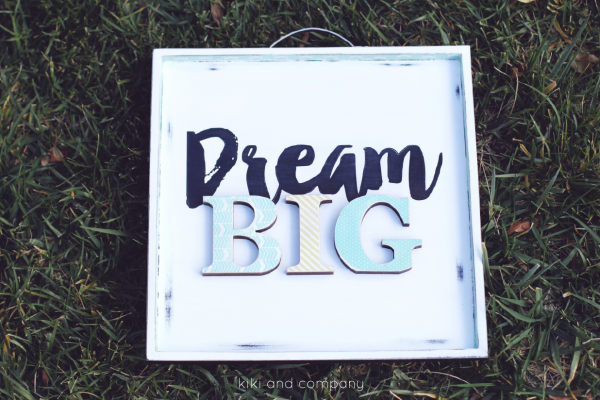 It would be a super simple project to put together for your favorite friend (or for yourself!)I won't show her entire gift (cuz there has to be SOME surprises!),  BUT I made mine for Cori George over at Hey, Let's Make Stuff.  I actually have never met her, but of course have seen her amazing projects all over blog land and wanted to share some of my favorite holiday posts she has done.
I love this Countdown for Christmas..another fun way to use your Cricut machine: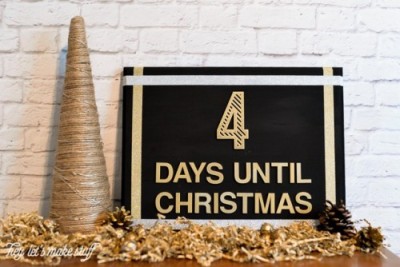 How amazing are these sweet little Christmas trees...I think my kids and I would have a blast making them (think Christmas vacation!).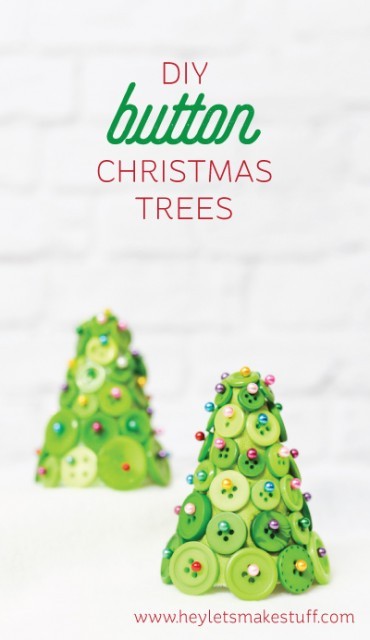 and I have been drooling over this Luminaria since she made it last year..it is the most beautiful thing I have ever seen!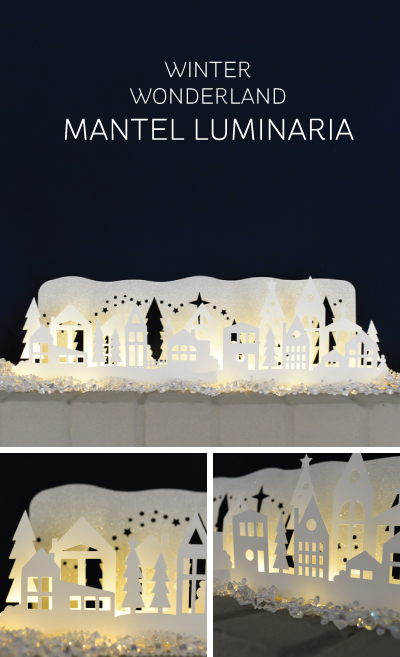 It was so much fun to read through her blog and get to know her a little bit..I hope you will run over and get to know her (and her twin little boys are to die for!) and follow her all over her social media!