A little Stretch Heat Transfer Vinyl from Expressions Vinyl and you can have your very own personalized socks.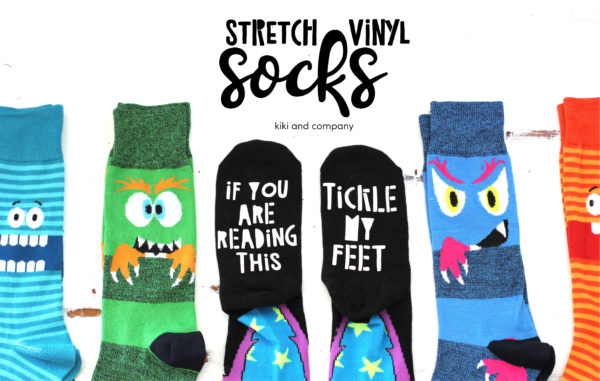 You ever walk by your kiddos feet and just want to tickle them to pieces. Today I want to show you a fun way to add some humor (and an excuse for tickling) to your life. Socks with fun sayings are all over these days…I love that with a little bit of Stretch Heat Transfer Vinyl, you can make them say whatever you want! They couldn't be easier to make.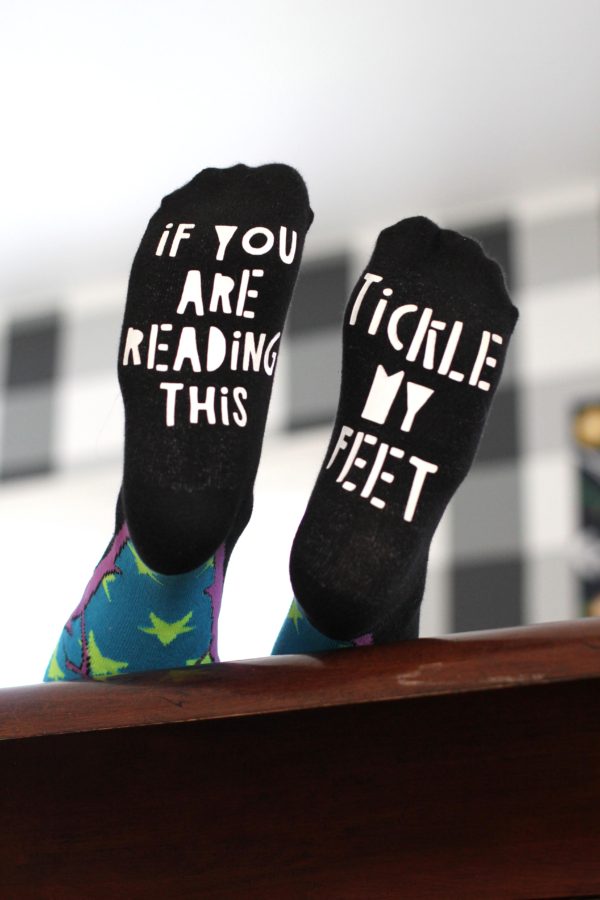 Supplies:
Stretch Heat Transfer Vinyl from Expressions Vinyl– I used white.
iron
electronic cutting machine- I use a Cricut Explore
Socks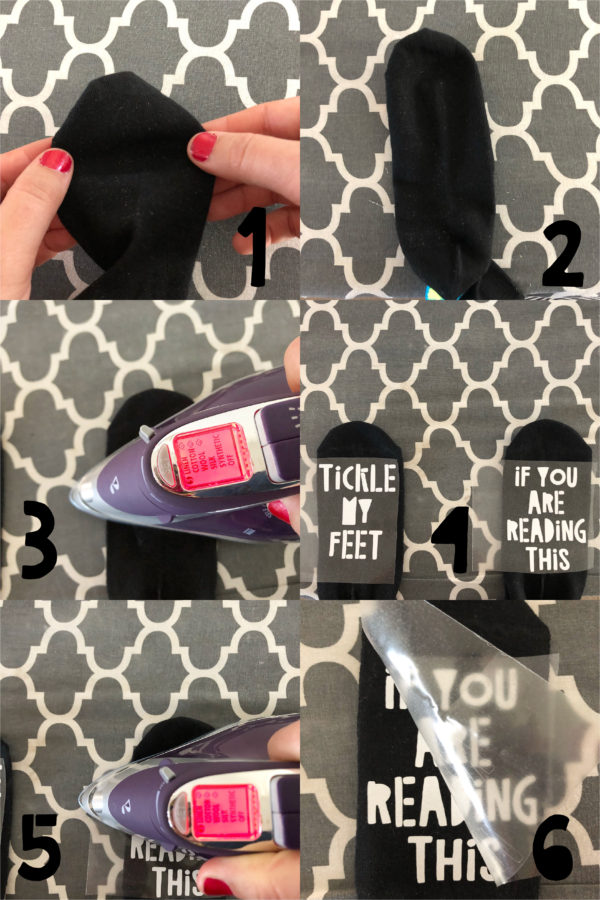 Directions:
1- Take these freebies, save them and upload them to your cutting machine's design space.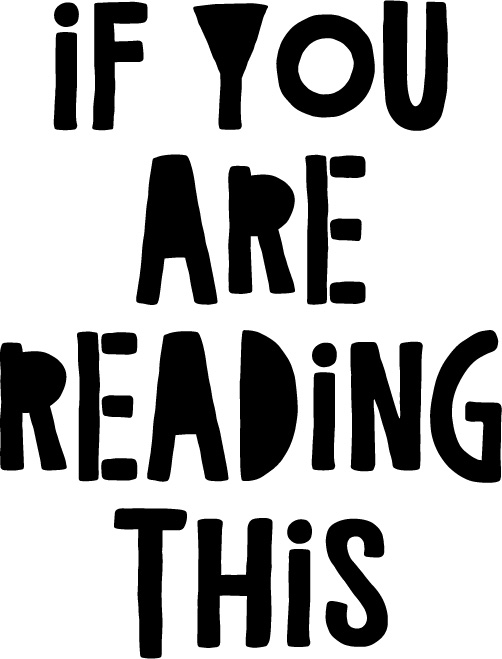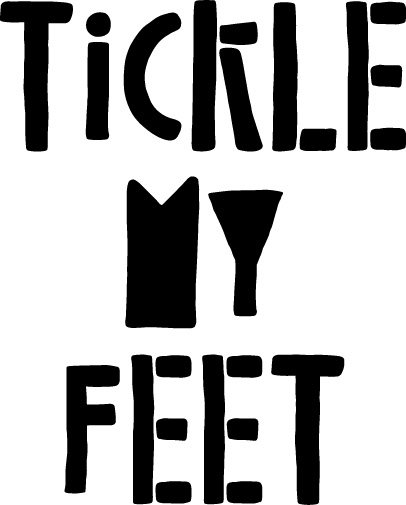 2-Cut out your design. Make sure to turn your HTV face side down and to mirror image the cut.
3- weed the design. ( I have found that Expressions Vinyl has THE BEST vinyl to weed…it is easy and comes off quickly)
4- (pic 1) Take your socks and create the flat bottom on the sock by pulling out the sides.
5- (pic 2,3) Iron the sock flat
6- (pic 4) Lay weeded out design on the socks and position them like you want them.
7- (pic 5) Iron on the design.
8- (pic 6) Peel back the backing paper and you are done!
9- Put them on your kid and tickle them till they can't stand it anymore.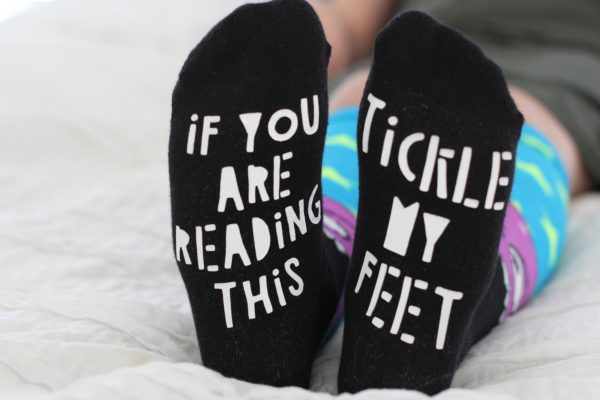 You really could make them say whatever you want, but this Stretch HTV is incredible. The stretch is great to use when you have it on any material that needs some movement. Pulling, tugging and stretching on these socks never makes the vinyl distorted in any way…I love it! Expressions Vinyl has any kind of HTV for any project you are doing…go check them out!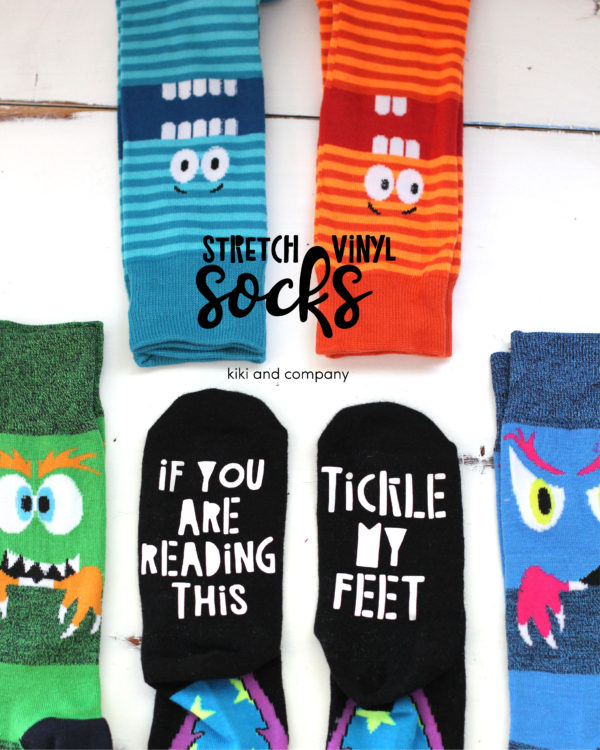 This post contains affiliate links. It doesn't cost you any extra, just gives me a little bit of money to keep the blog running…thanks!