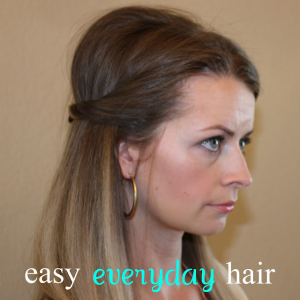 here's a quick tutorial for my everyday, easy, takes-30-seconds hairstyle.
before i show you how simple it is, i want to give some quick love to Pureology haircare.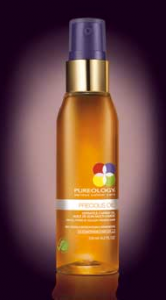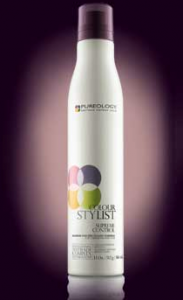 the Colour Stylist Shampoo and Precious Oil are currently two of my favorite haircare products. i use the Precious Oil before blow drying as well as to freshen up dry hair (so sue me because i don't wash my hair every day). it smells amazing and leaves hair smooth, soft and shiny. the Colour Stylist hairspray gives great hold-especially during the summer months-and maintains hold without leaving hair crunchy. head over to www.pureology.com to check out these amazing products for yourself. did i mention i love Pureology? alright, enough with the shameless promotion but in case you didn't notice, i really love these products. on with the hairstyle!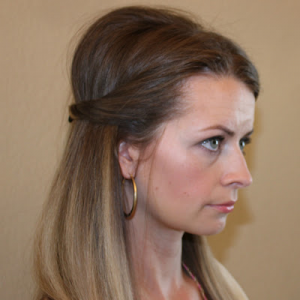 begin with straight/curly/wavy hair – this looks good on any type of hair add some lift to the crown of your hair by back combing. this is where your Pureology Colour Stylist hairspray and Spornette Little Wonder really come in handy. pin back sides with small clips or bobby pins and you'll have yourself one rocking (easy) hairstyle.
for more easy hair tutorials head here. please, stop by for a visit and stay a while.
xo, kristie