I'm super excited to show you a really fun Halloween project with you today. I don't know about you, but wreaths are some of my favorite things to make to put around my home during the holidays.  I don't do the scary kind of Halloween and so I try to find things to decorate with that are fun and quirky, but still shout Halloween. Today's project fits that bill perfectly!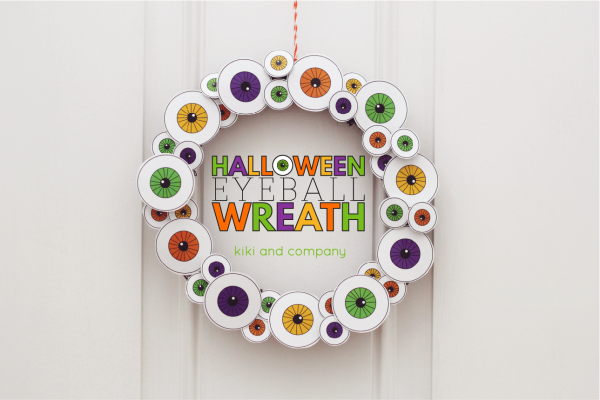 My kids have been obsessed with this Eyeball Wreath since I made it. (They also like to take the extra eyeballs I have laying around and make funny faces with them!)
To make the Eyeball Wreath is super simple!
SUPPLIES
Free Eyeball Printables
Hot glue
Wreath Form (you can use any size and anything from cardboard to foam for this!)
DIRECTIONS
Download, Print and Cut out Eyeball Printables.
Then start gluing! It really is that simple. I added some cardboard squares on the back of some of mine to make the wreath show more dimensions! It is really fun to look at. As a general rule, I used a large eyeball and then 2-3 in between the next big eyeball…but you decide what YOU like and do it!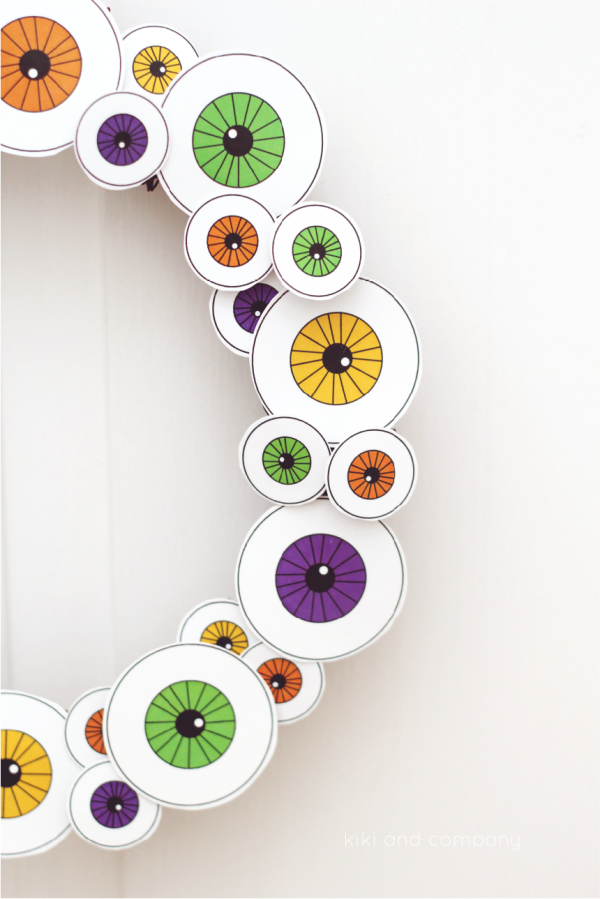 It's such a quirky little decor item to put in the perfect spot that needs a little holiday love.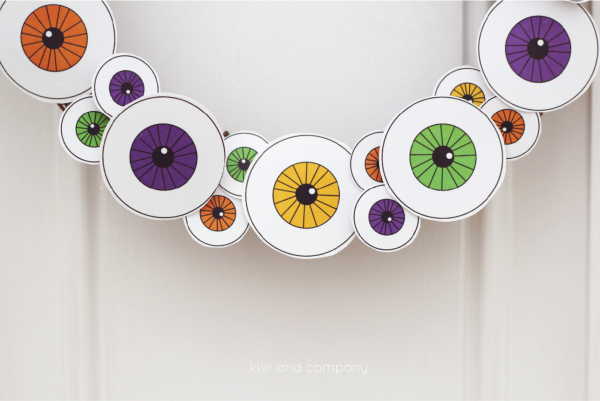 I used some twine to hang mine up and it looks SUPER cute! If you give it try, I hope you'll tag me on Instagram (@kikicomin) or on Facebook (kiki and company) so I can see what you created!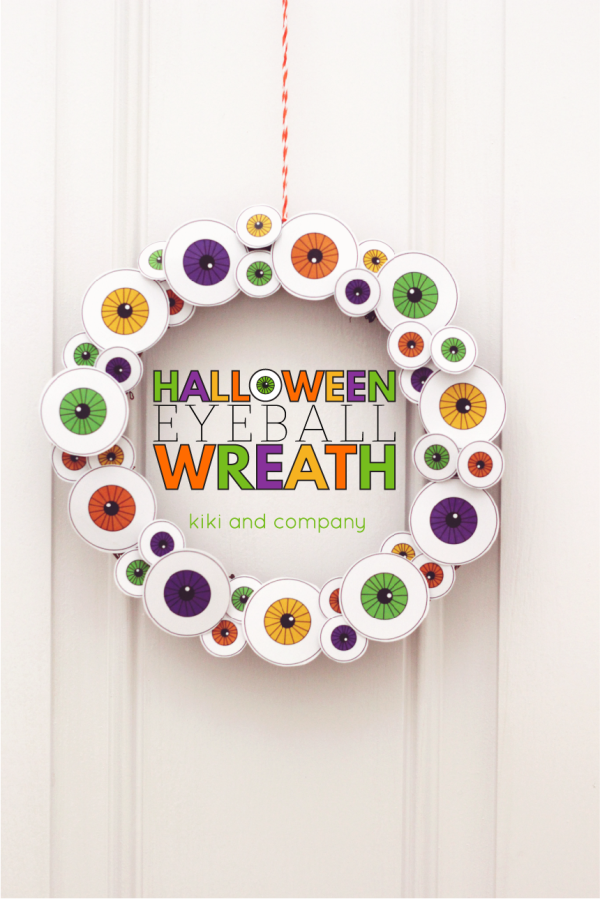 In addition to the Eyeball Wreath Printables,make sure you grab this free simple Happy Halloween garland today too: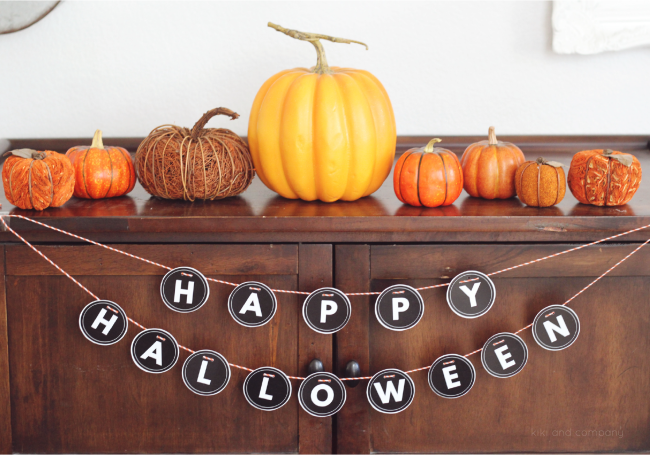 …..
If you liked these projects, then you will love these too!
Try out this fun and FREE Halloween Countdown…a seriously fun time: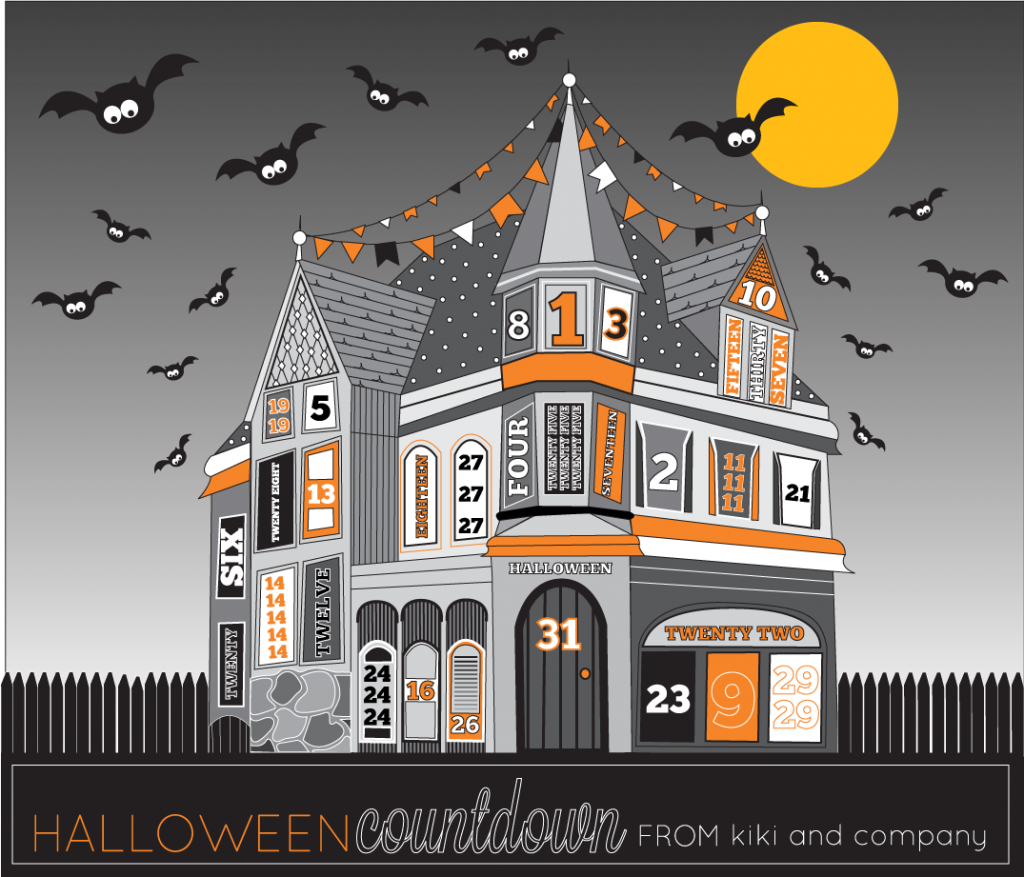 These Halloween Straws are so fun for every kid!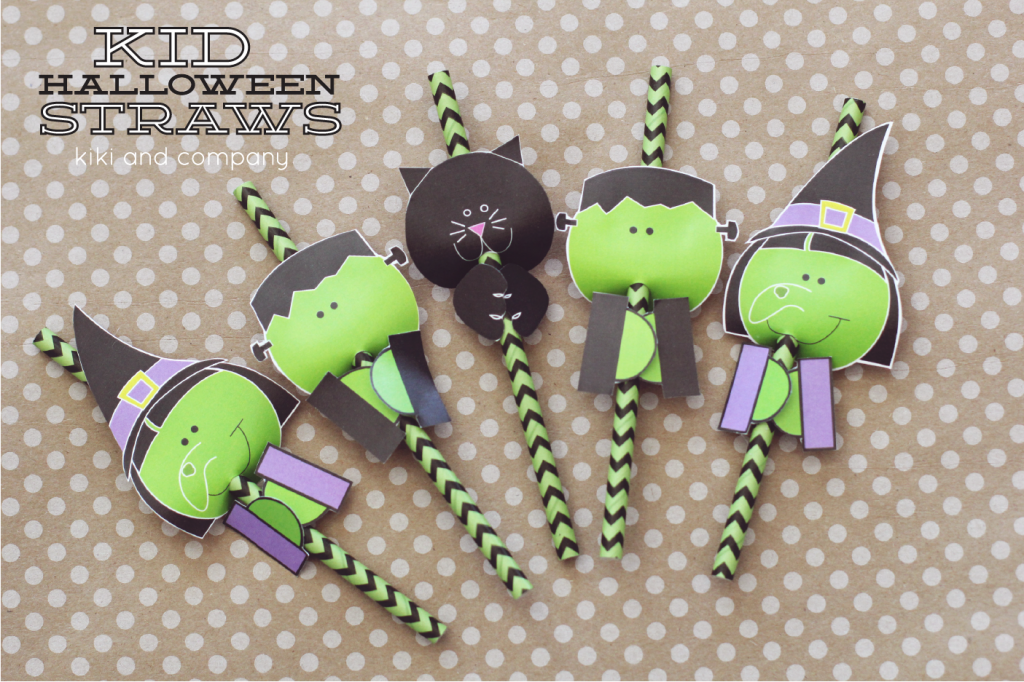 This Halloween Wreath is a really fun and quick project to put together.