Oh my goodness…I have been so excited for this for awhile now. Coloring is such a fun activity and I wanted to try my hand a getting some fun Coloring pages out there, so I decided to start with a some Christmas themed pages. One of my favorite things to do with my kiddos is to color with them. I love the mix of scribbles with coloring and thought I'd have a little coloring contest to kick off this December.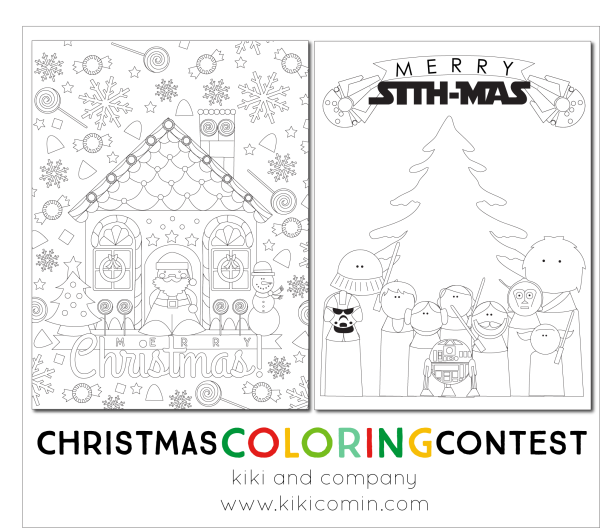 There are so many fun details you can add to all of these pages. I cannot wait to see what you come up with. I had a good time even just coloring them on the computer. 😉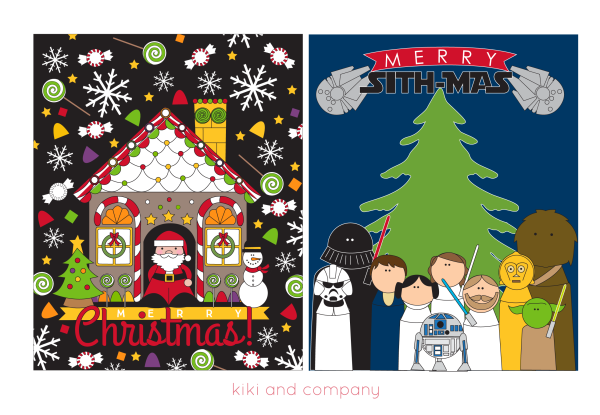 No contest is fun without a prize and we will have 3 of them for this one. There will be 1- $25 Amazon Gift card for the best adult entry, 1-$25 Amazon Gift card for the best child entry and then 1-$25 Amazon Gift card for the best parent/child combo colored piece. It will run from today, December 9th until December 20th. Winners will be notified and sent gift cards immediately.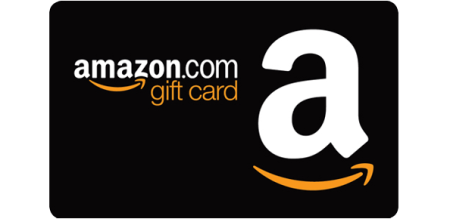 I hope you find ways to add detail and pattern…There are 3 pages that come with this set of printables which will include a 36×48 and an 8.5 x 11 size in each page. The 36×48 can be printed as an engineer print at Staples, Office Max or Fed Ex Kinko's for under $7. Once you color, upload you entry to instagram and tag it with #kikiandcompanycoloring or you can send me a picture via email at kikicreates@gmail.com.
In this set, you will find a gingerbread house with a candy background: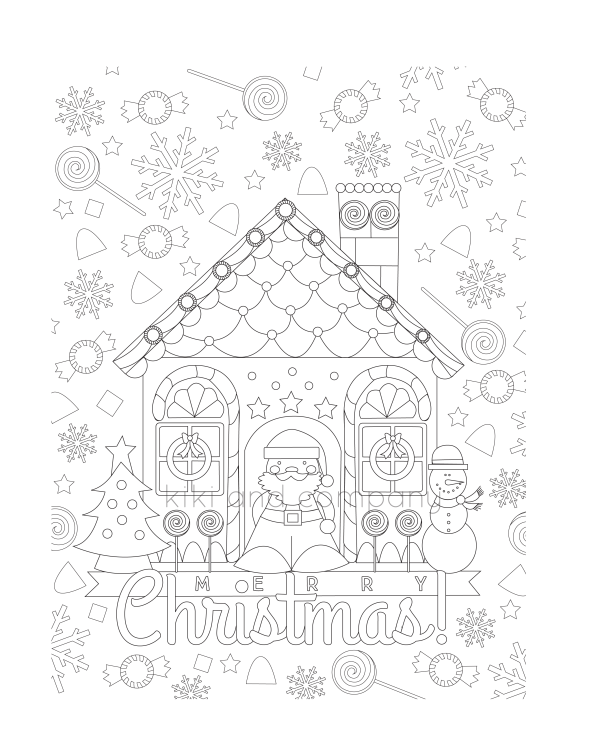 A gingerbread house with a triangle design in the background.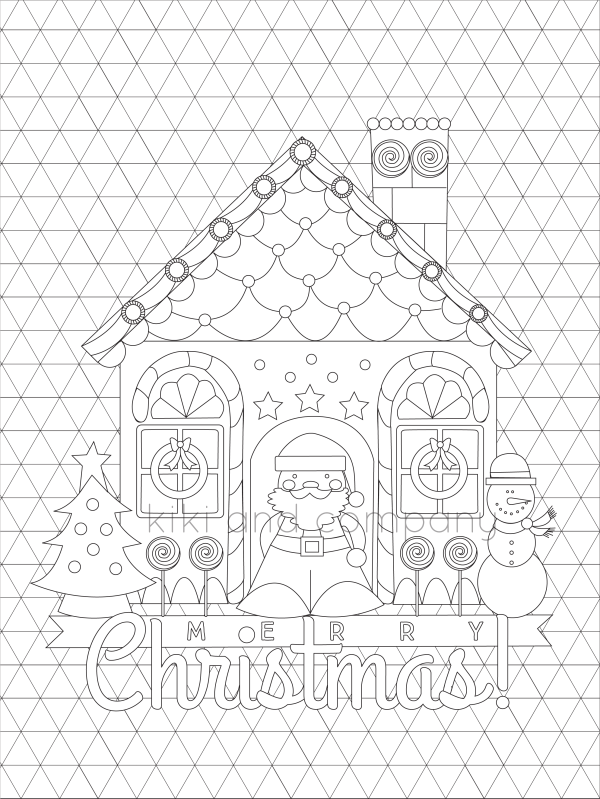 And a Merry Sith-mas page…my boys were too excited for this one!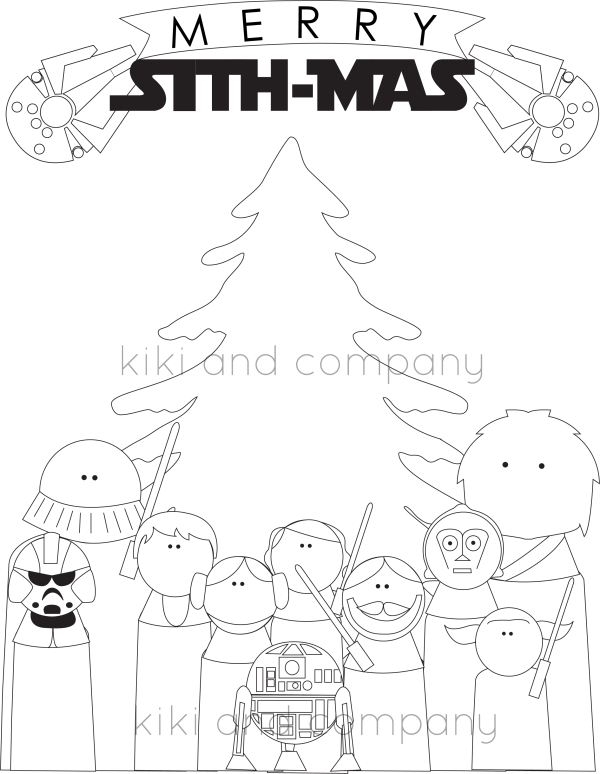 This set is available for sale for $5 right now. All of the prints come in the set, but for the next week, any order over $15 in my shop will get it for free as well.
Thank you so much for your support and best of luck!