One of my favorite things to do is to decorate for each upcoming holiday. I love to pull out the past decorations I have, but I always love to come up with new prints to hang around my house too! For the upcoming Valentine holiday, I have designed some fun and free new prints to hang up, and I even made a new one just for you! Sometimes I love art with words, and other times, just a simple design that pops!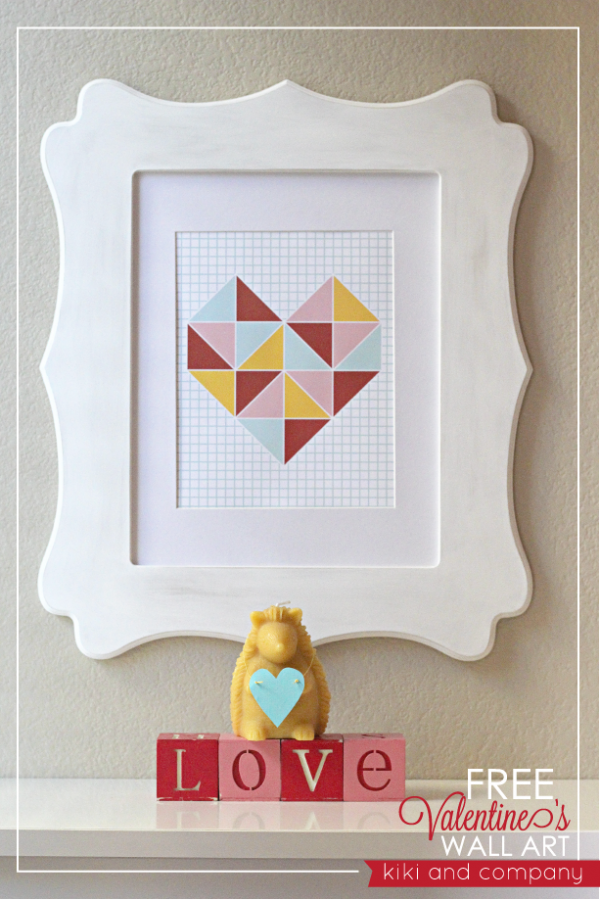 I have two versions for you today of a heart made from the ever popular triangle. Here it is in a more traditional color scheme: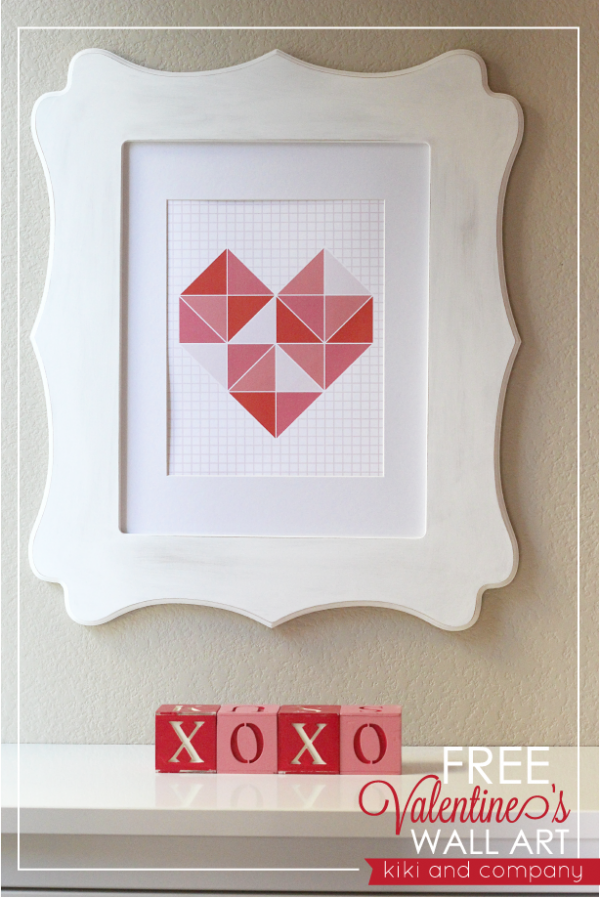 And a fun colorful color scheme: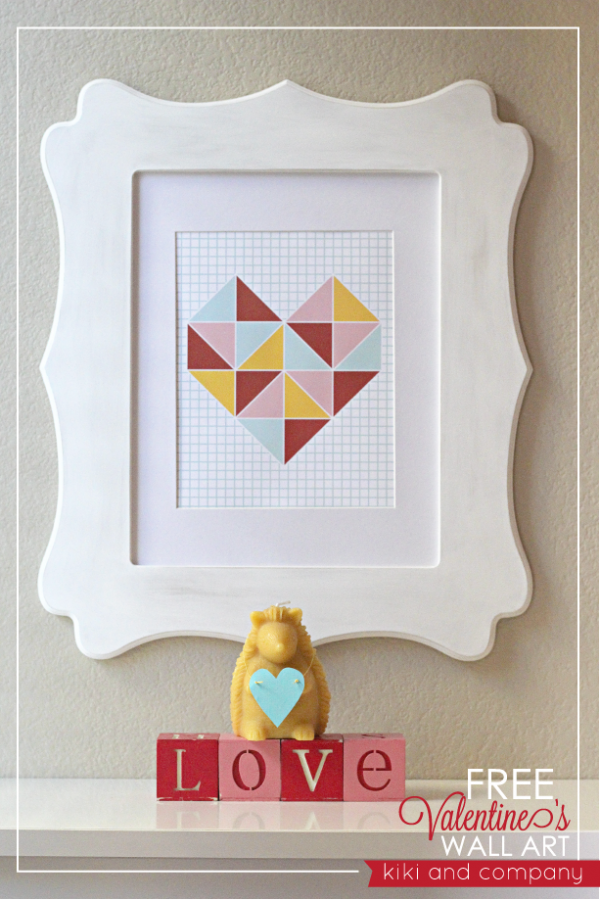 You can also get either of these prints in an 8×10 or 16×20. The prints above are 8×10's, but 16×20's are super easy to print as well!  My favorite place to print a 16×20 print is Costco, but don't forget to press the 'Do not autocorrect' button at checkout!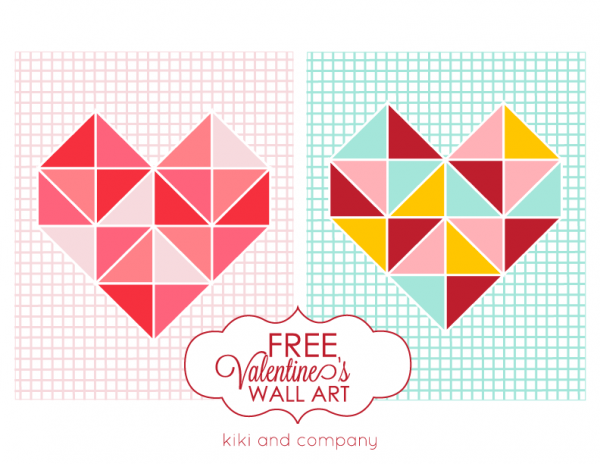 You can get your free prints by clicking on the link below: