This year as I was trying to think of a new project I could share for Halloween, I thought of one of my daughter's big obsessions right now…doll houses…and then decided to make one for Halloween! Do your kiddos love playing with figures/animals/objects and they ALWAYS have to have a house?! Okay, maybe it is just mine, but a house is always a must…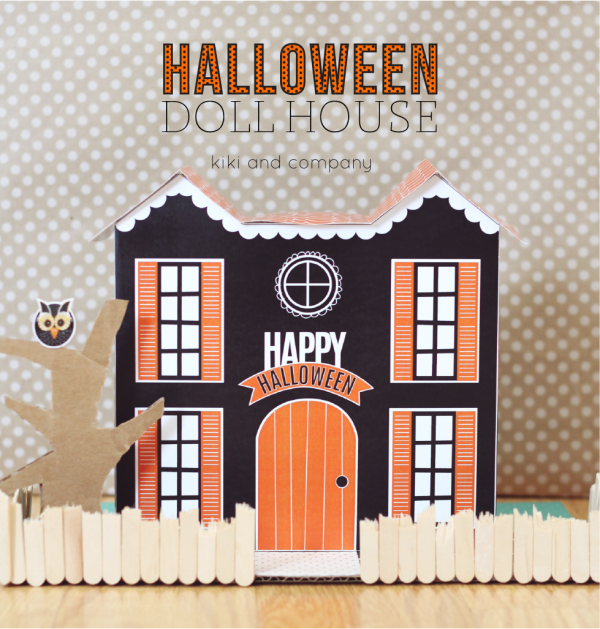 How cute is that?! My daughter loves to sit and play with this and LOVES that it is all Halloween themed. (I may have to make a few more of these for different holidays coming up!)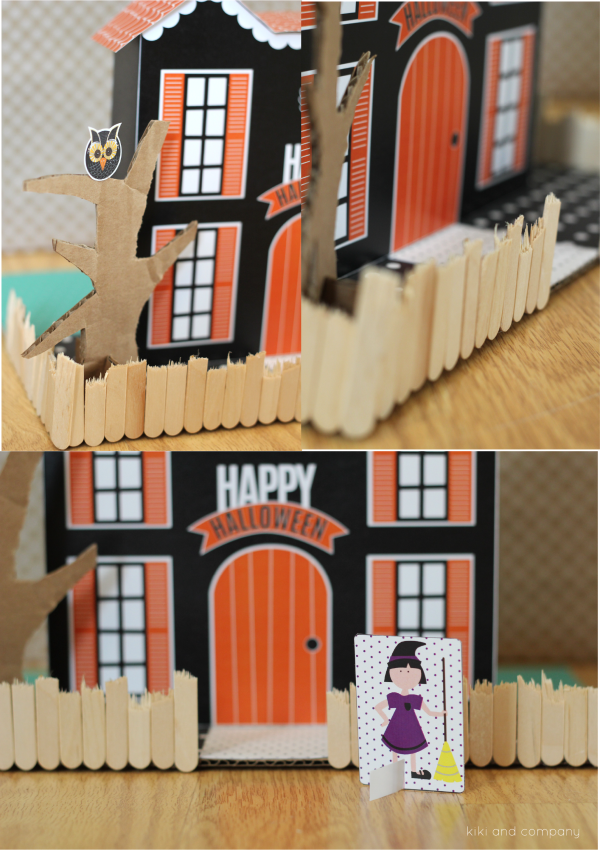 The house is super easy to put together and for an older child, might be a really fun project for a day. There are so many ways you can customize it, so let's get right to it!
SUPPLIES
Free Printables
Glue
Scissors
optional-cardboard base, any details you want to add to the house
DIRECTIONS
Download, Print and Cut out the free Halloween Dollhouse printables.
First we will put together the house. Score along each of the tabs and fold along the vertical lines on the house.
Starting at the bottom, glue tabs to the house and work your way to the top where you will have a house shape. 
Glue the inside details in.
Put the floor in by scoring the tabs, fold the orange tab upward and glue to match the orange pattern. Fold the two sides down and glue on the sides of the house.
To make the roof, lay it on the top where you want it and measure to where you need to fold it. Glue it on and move onto the next part until the whole roof is done. There will be extra, just trim it at the end.
To make the figures stand up, cut out the rectangles and the bases. Cut on the line and put them together.
Then make it your own. You can see how I used Popsicle sticks to make a fence and a piece of cardboard to make a tree. I also glued the house to the cardboard to make it more sturdy. 
You are done! Let your kiddos play and play and play!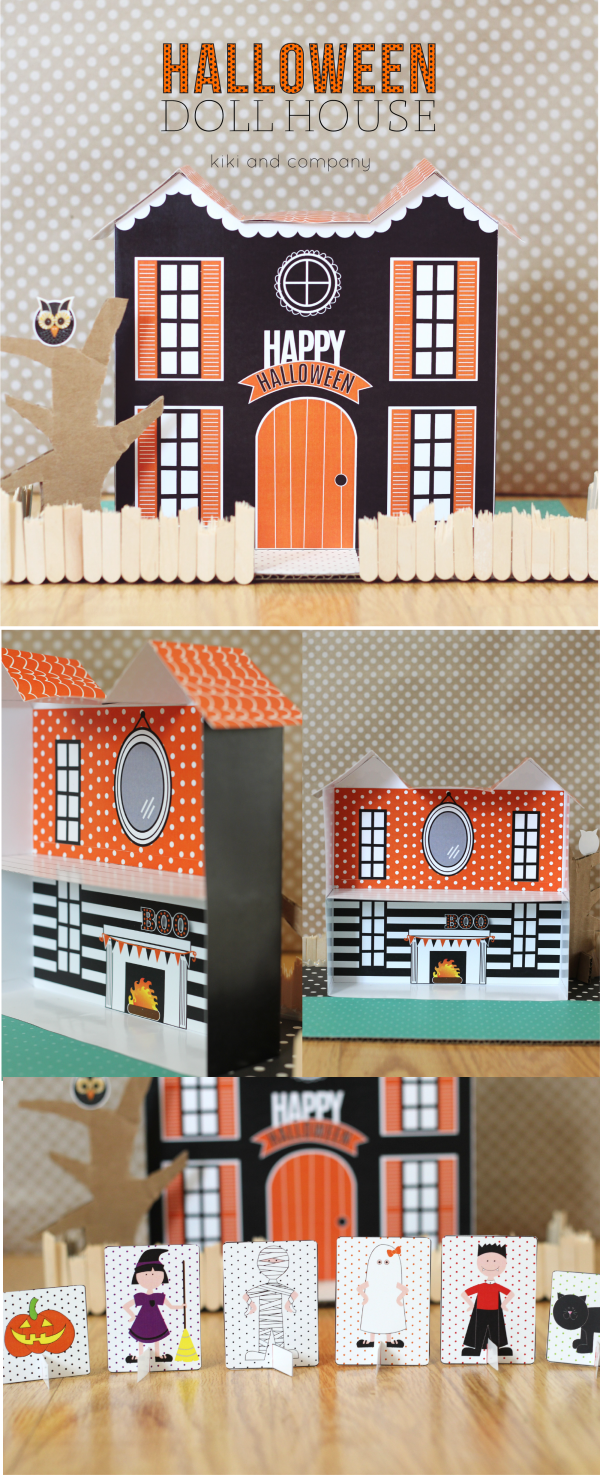 In addition to the Halloween Doll House Printables, I have a free simple Happy Halloween garland.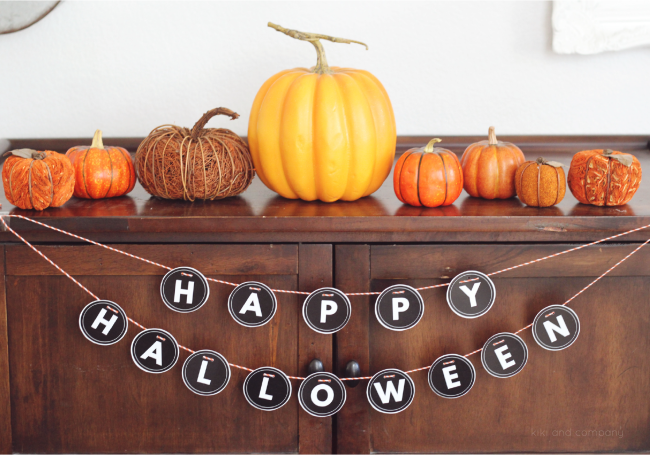 Hope your Halloween is filled with happy memories!
…..
If you liked this post, you will for sure love these:
Try out this fun and FREE Halloween Countdown…a seriously fun time: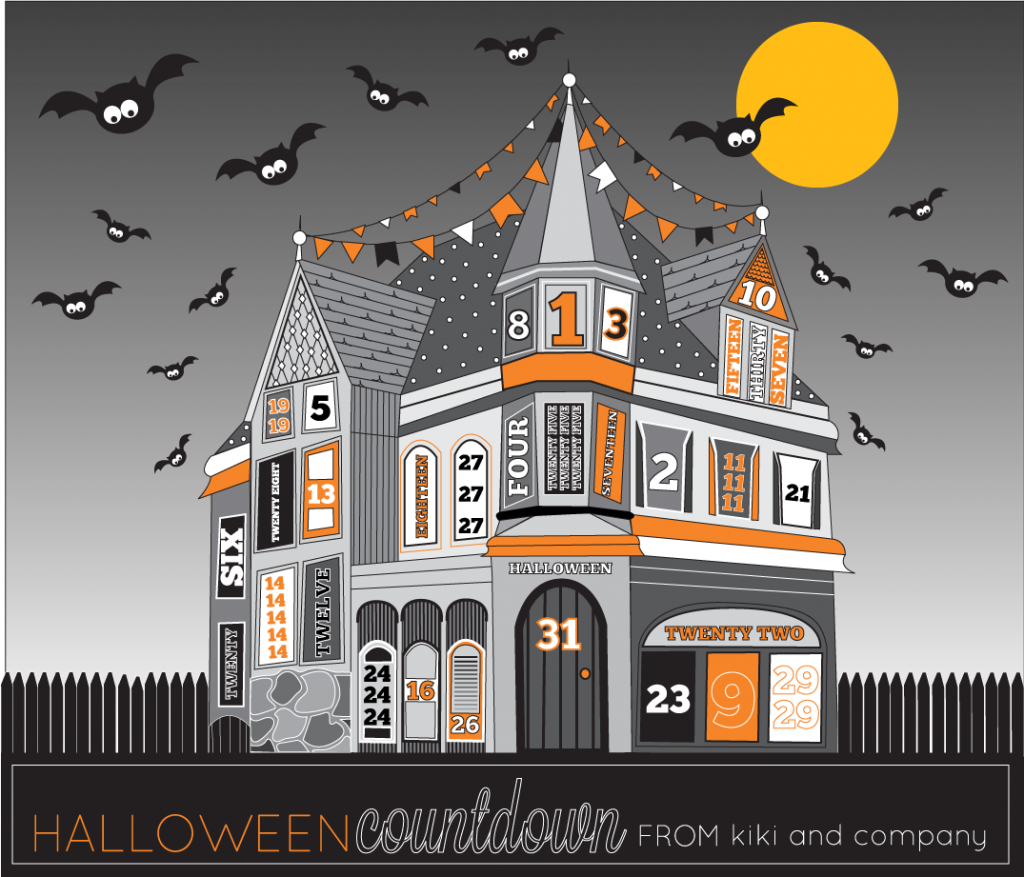 These Halloween Straws are so fun for every kid!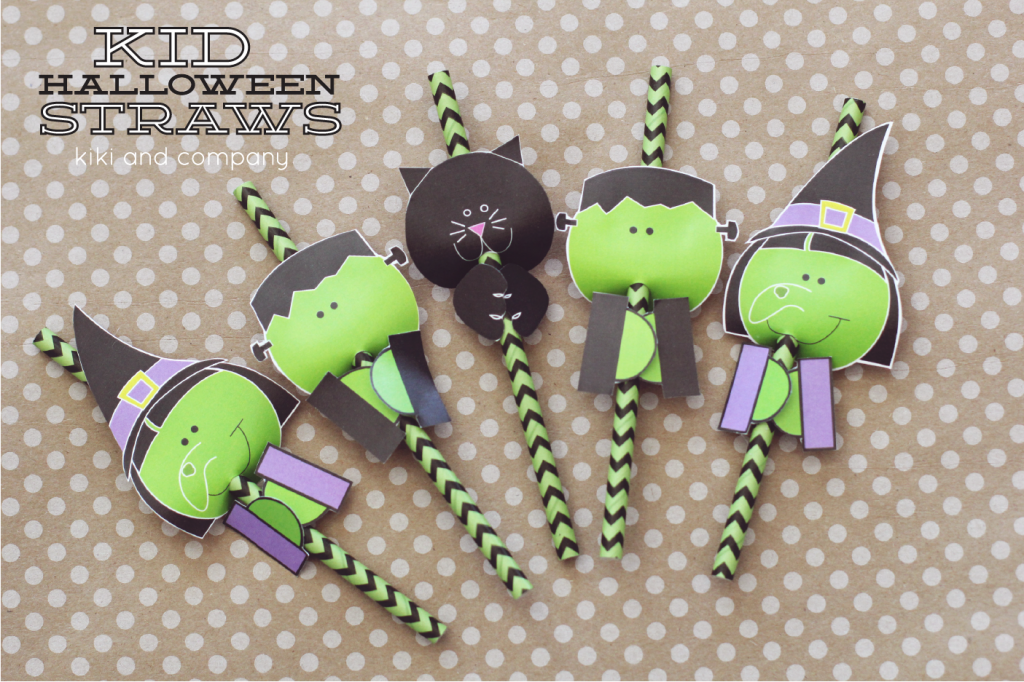 This Halloween Wreath is a really fun and quick project to put together.