Summer has come to an end here in Las Vegas and school is in full swing. I always worry about my munchkins as they head off to school. My only consolation is knowing that at lunchtime they can open their lunch and find a quick note from me reminding them just how loved they are! This year I am adding a bit of fun to lunch with some "Lunchbox Laughs". They are funny and cute joke cards you can add a note to on the back. A fun way to lift their spirits and bring a smile to their face.  Here is what the first installment look like: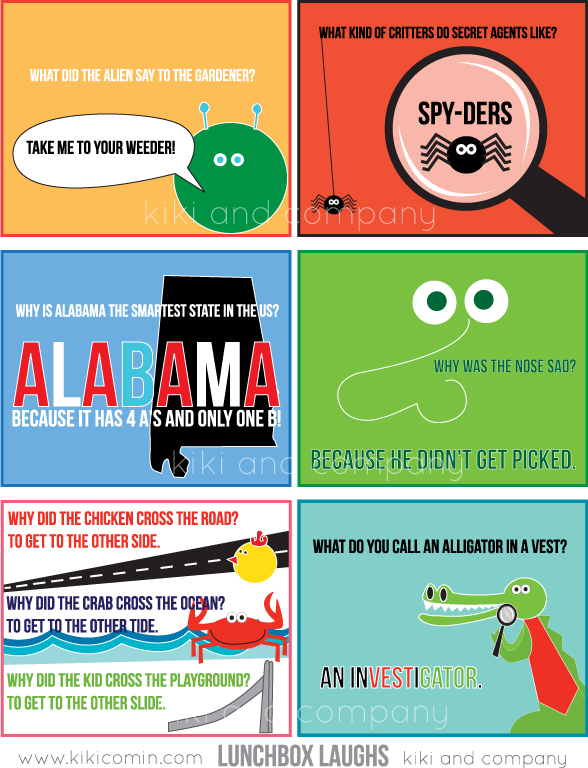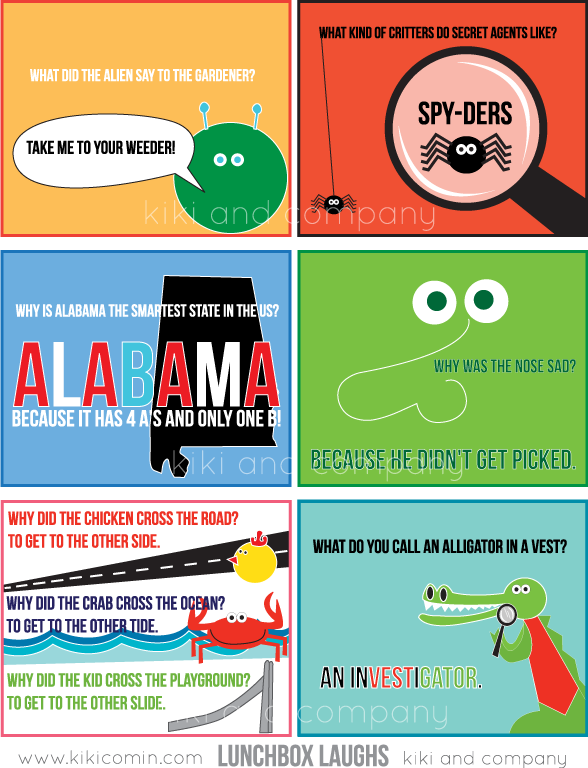 Cute, right?! To get these free cards, simply sign up for my newsletter on the sidebar and they will be a part of the September newsletter going out at the end of this week!
If you are looking for more lunch bag ideas, check out Go Notes for Kids..a business sized love note you can stick in your kids lunchbox or backpack.  For the next 2 weeks, you can purchase each set for $3 or all 3 sets for $7!  And even better, you can do it by clicking the "Buy Now" button below.
How about you..do you have a hard time when your kids go back to school?