We spent the last few weeks in Seattle, escaping the Las Vegas heat….and it was heaven! We had a really great time not only playing outside (over 90% of the time), but taking in some of Seattle's best. As many of you know, Seattle is filled with thousands and thousands of fun things to do, places to visit, outdoor activities galore, good food to eat, etc. Today I thought it would be fun to share a few of our adventures from this trip..so if you live close or go to visit you can be sure to check them out!
My kids favorite thing to do while visiting Seattle is to go to the beach. Growing up, we would head out all over the Puget Sound during the summer to find beaches to play on, but the last few years we have headed south a bit to a quaint little town called Seabrook. It is about 3 hours (driving time) south of Seattle and has the greatest little (and BIG!) beach houses you can rent for as much or as little time as you would like. This time we stayed in a cute little house called Sandbanks '87.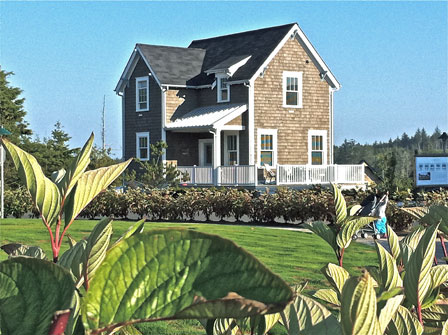 cute, huh!
Things we love about Seabrook:  Close to ocean (about a 10 minute walk) which provides TONS of activity. We would go out beach combing with the kids in the morning, and come back in the afternoon to play in the sand/water.
                                                            Indoor Swimming Pool..the ocean isn't warm like in California, so the swimming pool is a great option if it is a chilly day
                                                            The area is fun to explore..there are lots of trails and forests to explore, local businesses are fun to support (my kids are really fond of Colours at Seabrook) There are also parks, firepits, etc. to accomodate
                                                            about any family adventure!
I can't say enough good about Seabrook and considering we have gone each summer for the last 4 summers, you can bet we will be there many more times!
Next, my parents had heard of the King Tutankhamun exhibit in town at the Pacific Science Center so we took my 6 year old and 8 year old over to that and WOW!..this is a MUST SEE.

It is a bit pricey, but I cannot tell you how amazing the exhibit is. The detail and symbolism that are shown in each of the pieces at the exhibit are just incredible. My kids were awe struck. We took them to the IMAX movie  on the finding of the tombs before we went into the exhibit and they loved it (I think it helped out a lot with their understanding).  The best part is that by buying these tickets, you can also enjoy the rest of the Pacific Science Center for the rest of the day as well.  We only had time for one more exhibit so we chose the Live Butterfly Exhibit. The butterflies were amazing, but the entire part of the center it was housed in was amazing. There were tons of hands on experiments, displays (dinosaurs, space, etc) and my boys were in HEAVEN! This is a great place to go with kids.
Another fun museum we checked out was the Children's Museum of Tacoma: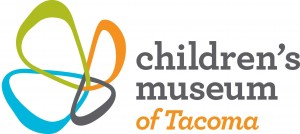 They have a really interesting and unique entrance fee. It is a pay as you will fee meaning you pay what you can to get in. Can't afford it, it's free! You can pay a little, then do it! It is all a donation based fee which I love to give EVERYONE a chance to participate. The museum was on the smaller side (when comparing it to other's I have been in), but they crammed a lot of fun activities and toys into that small area. My kids had a great time, but we weren't there for a huge amount of time either. One thing that is nice is that I had my 8 month old, 3 year old, 6 year old and 8 year old..and all of them had a great time..which is hard to find a lot of times!
We got out of the city one day and headed into Leavenworth, just a 2 hour drive, and went tubing down the Wenatchee River. My kids loved every single second of this. The river was calm and cool..(It was 100 degrees in Leavenworth that day and the water felt really good). We stopped to swim and snack and the whole thing took about 3 hours to complete. This is a fun one to do with as big of a group as you would like..and yes, I even took my 8 month old on this one..he loved it!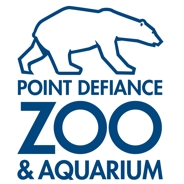 Lastly, we went to the Point Defiance Zoo and Aquarium in Tacoma one day. My parents get a grandparents pass each year to this, so our admission is free, but this is a nice zoo for any age kid. I love how everything is fairly compact (you won't feel like you are walking all day). They have a great shark exhibit (always one of my boys favorites) and they love to check in and see the animals each year we go. They have a great play area as well for kids and their show is always a kid favorite.
These were just a few of the fun activities we took in while in Seattle! There are SO many places I love in Seattle…I may just have to make this a regular feature (I could certainly go on for hours about the local lakes, berry picking, ferry riding, water activities..and that doesn't even begin with the fun IN the city!):)
For all of you Seattle-ites..what are YOUR favorite places to go?