I have been so excited to share this dress with you! My daughter and I went to see the new Cinderella movie the night it opened and we have been talking about the costumes ever since. My daughter HAD to have the ball gown and I have been wanting to show how you can make all of the princesses dresses with the DIY Elsa Frozen Dress Pattern, so thought this would be a perfect one to go next! These are perfect to have around for all of you who have kids, grandkids, friends, or nieces who love to dress up. All of these dresses can be put over clothes if they want, and if they want to get super creative, they can mix and match to make their own unique princess! 😉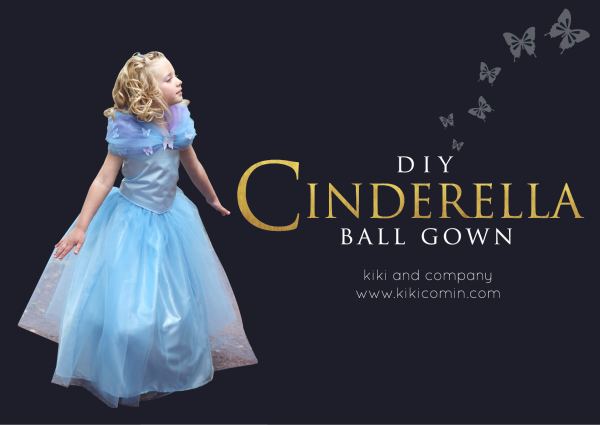 Over the next 3 days, we will make the whole outfit, which really you can whip out in just an hour or two once you have everything.
My daughter was in heaven prancing around a park one Saturday as I took her pictures (after the initial breakdown. haha!).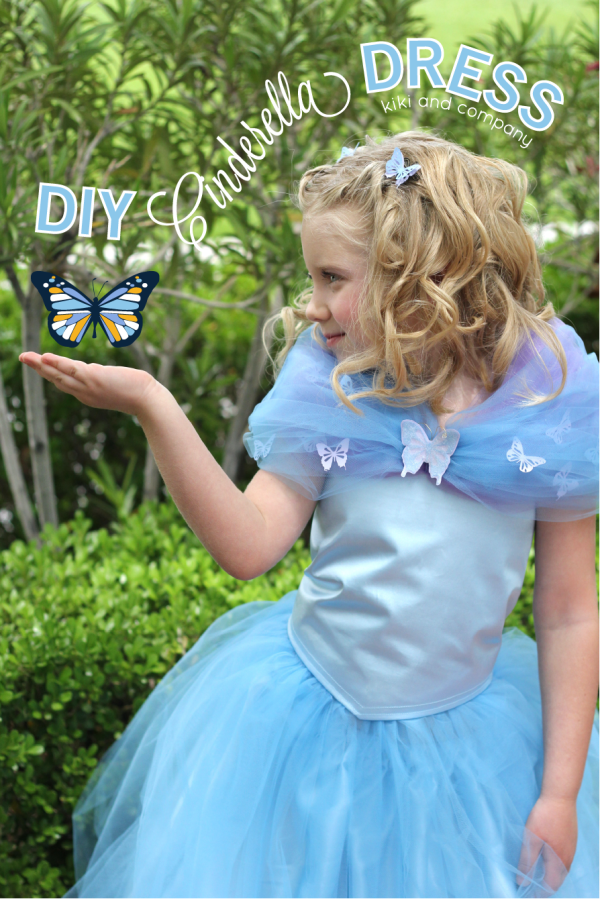 So today we are going to start with the top. We will get the blue underpart done and get some straps on there and then tomorrow I will show you how I did the tulle overlay with the butterflies. (I will also have the butterfly files for any Cricut or Silhouette machine). Finally on Monday I will finish off with the two layers of skirts I did. I did it this way in case she wants to use either of the skirts for a different costume.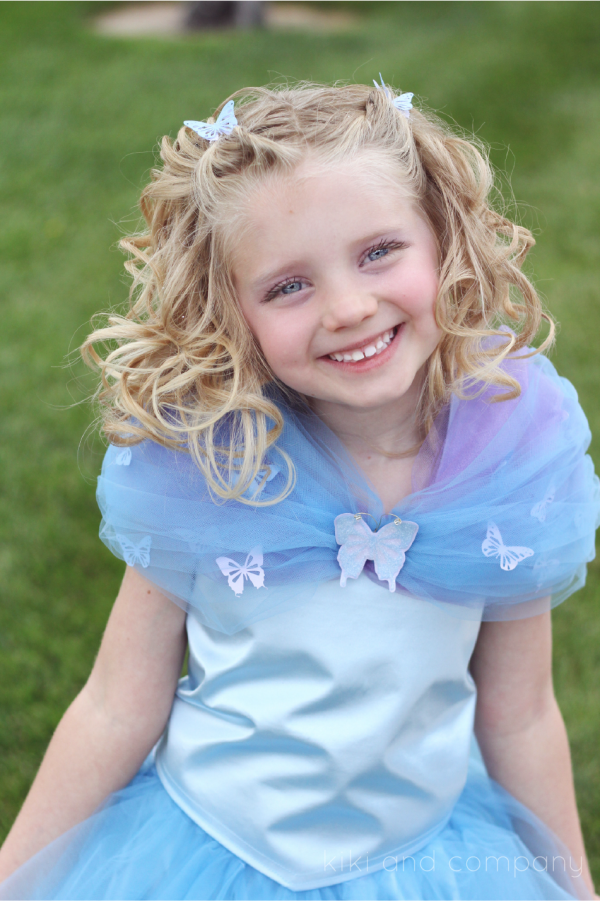 It really did turn out SO cute and for just around $20, you can't beat the price!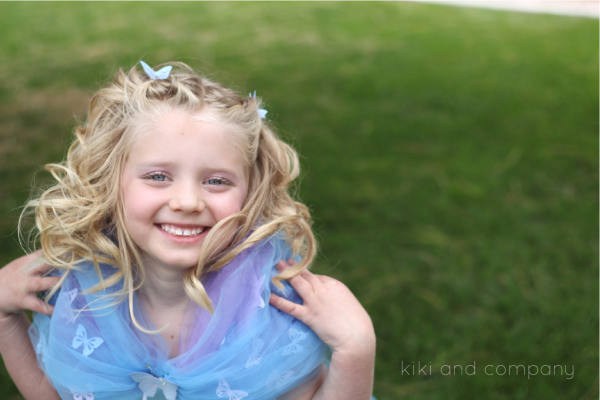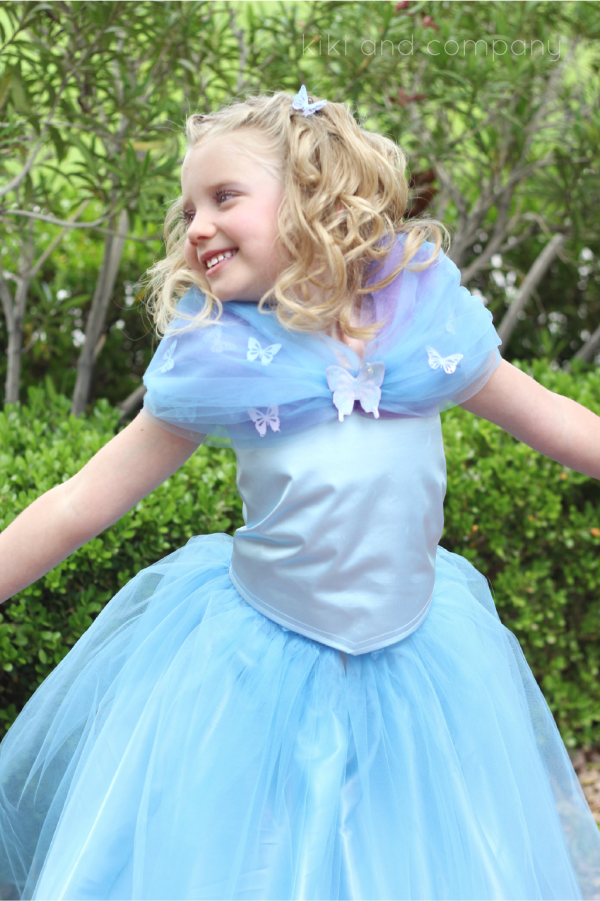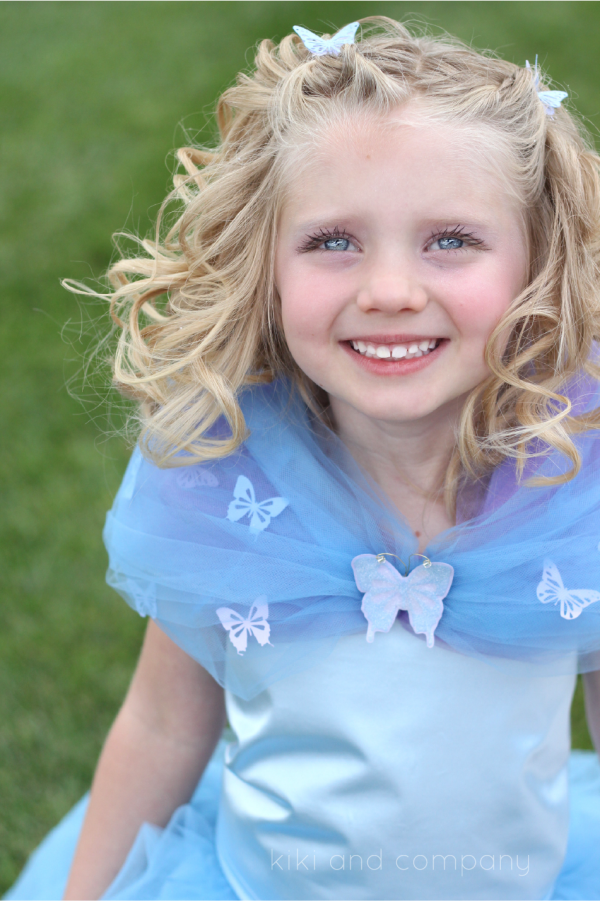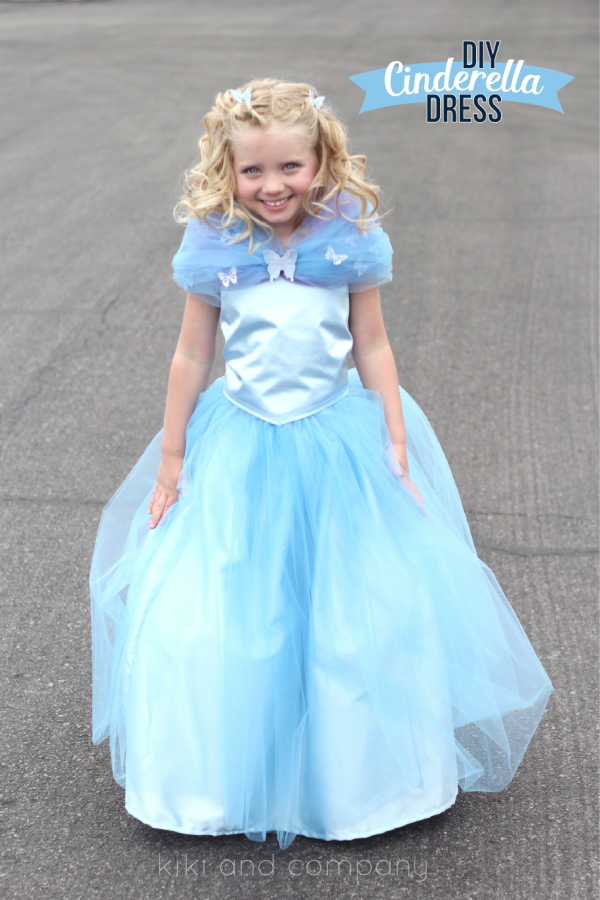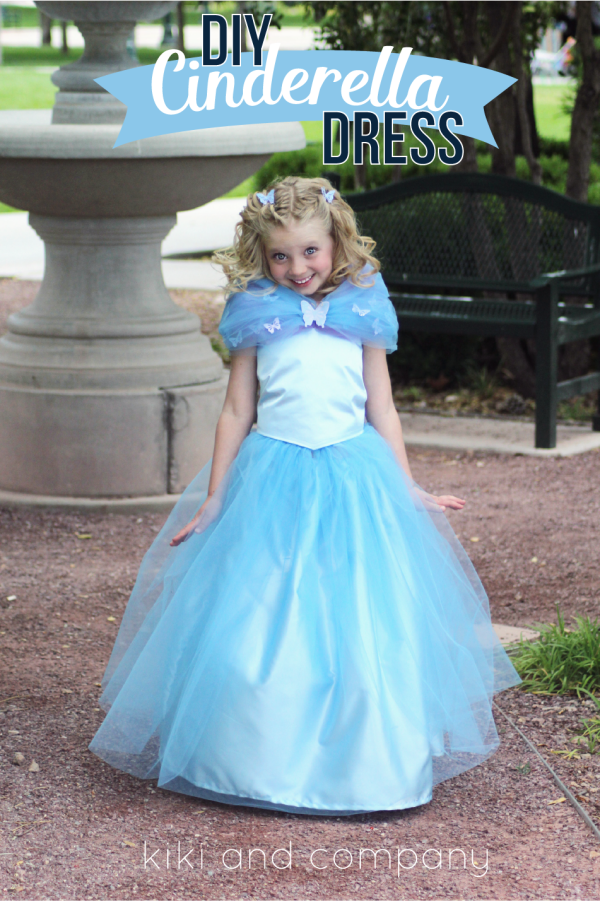 Okay, let's get making this DIY Cinderella Ball Gown!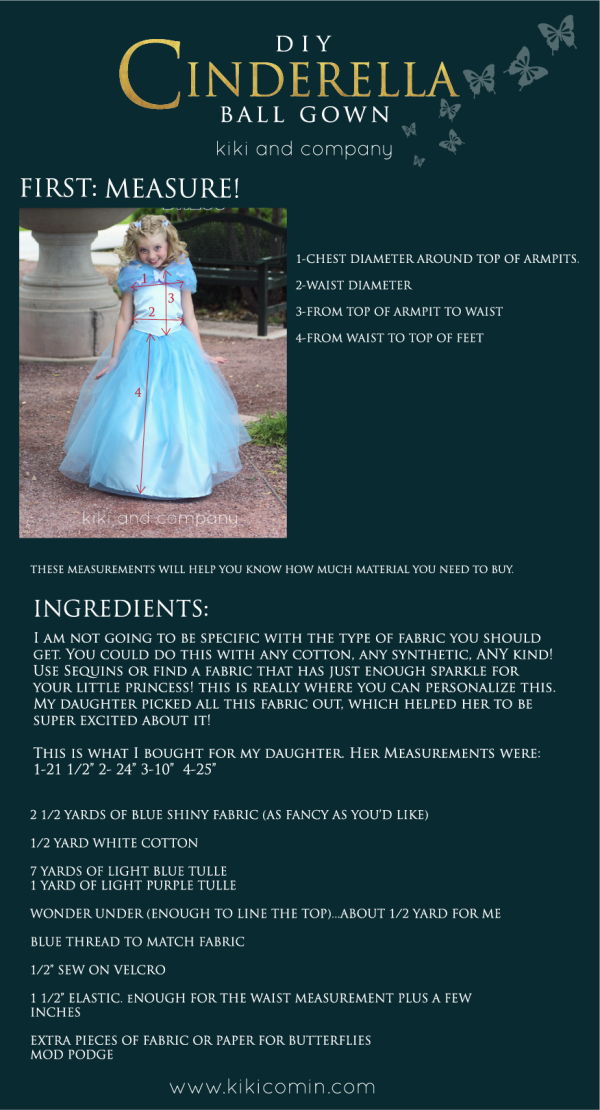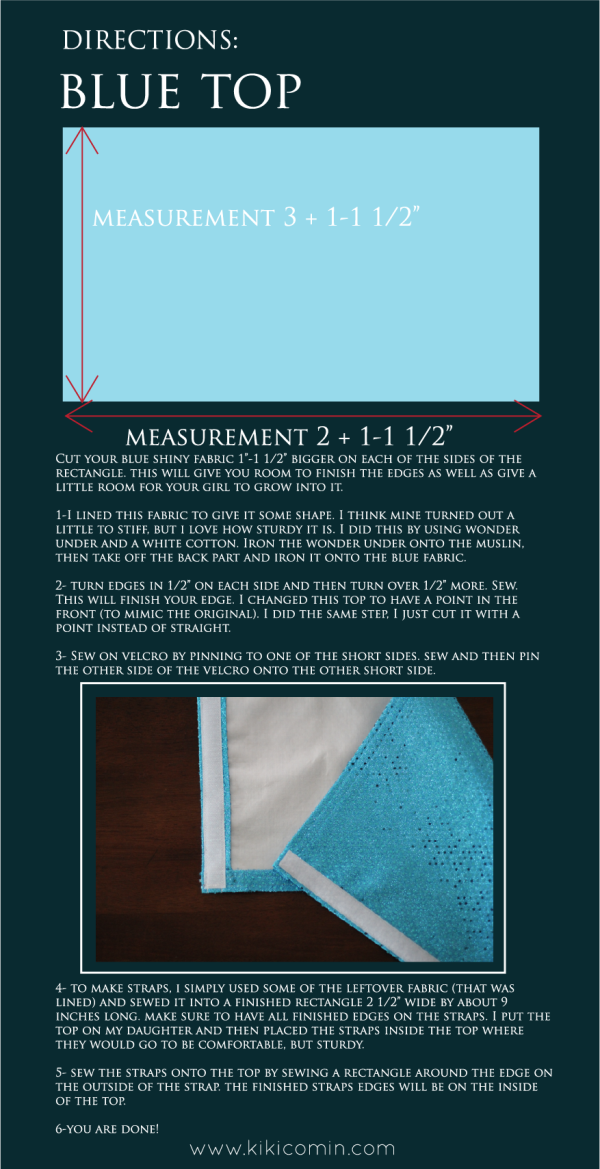 I'll see you back here tomorrow to show you how to sew on the tulle part of the top!