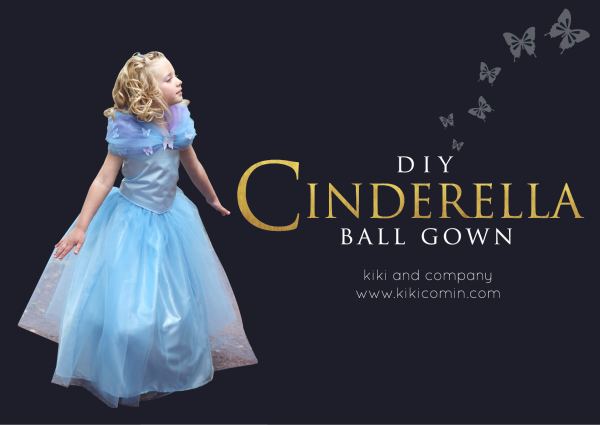 Alright, here we go with the LAST of the Cinderella Ball Gown, the skirt!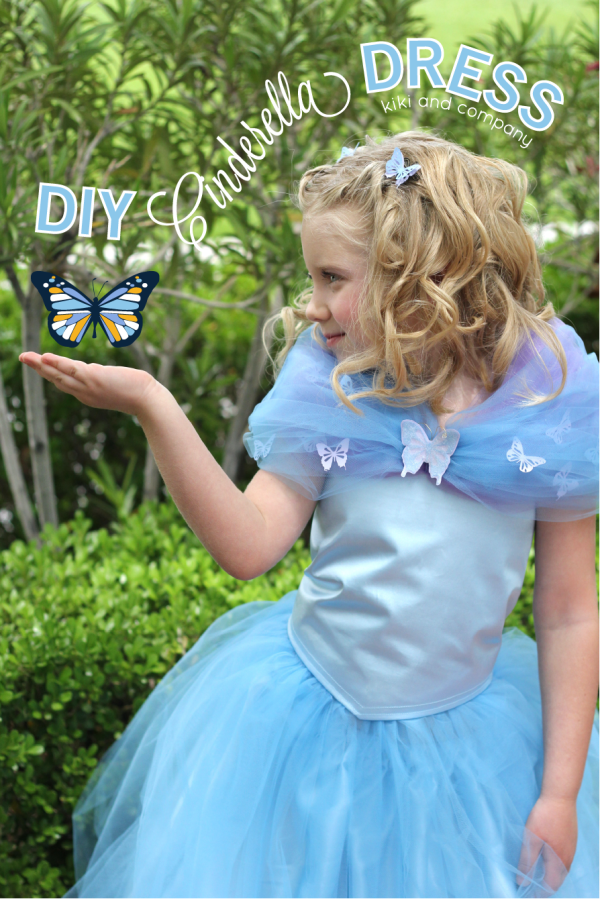 There are 2 parts to the skirt, the under layer and the outer layer. The under layer can be made with these directions: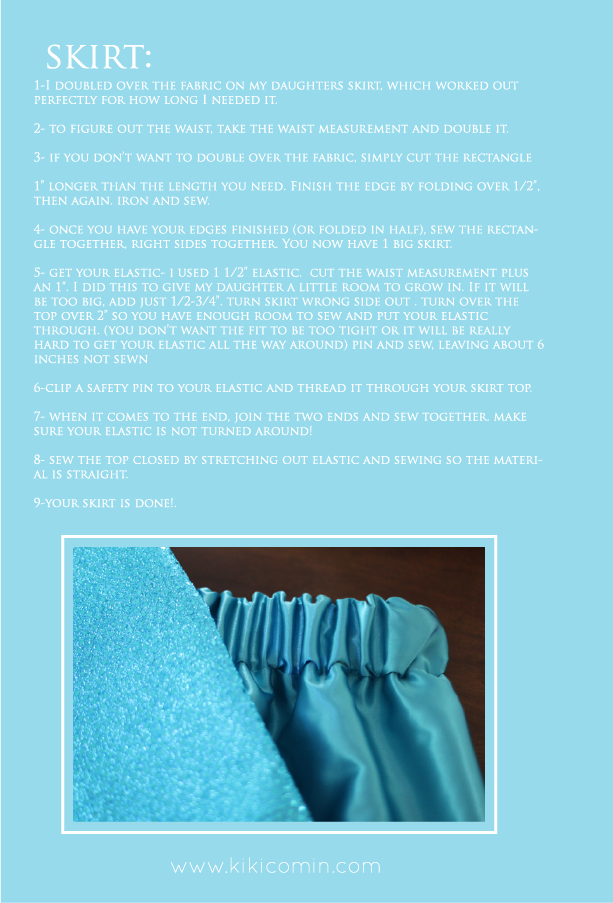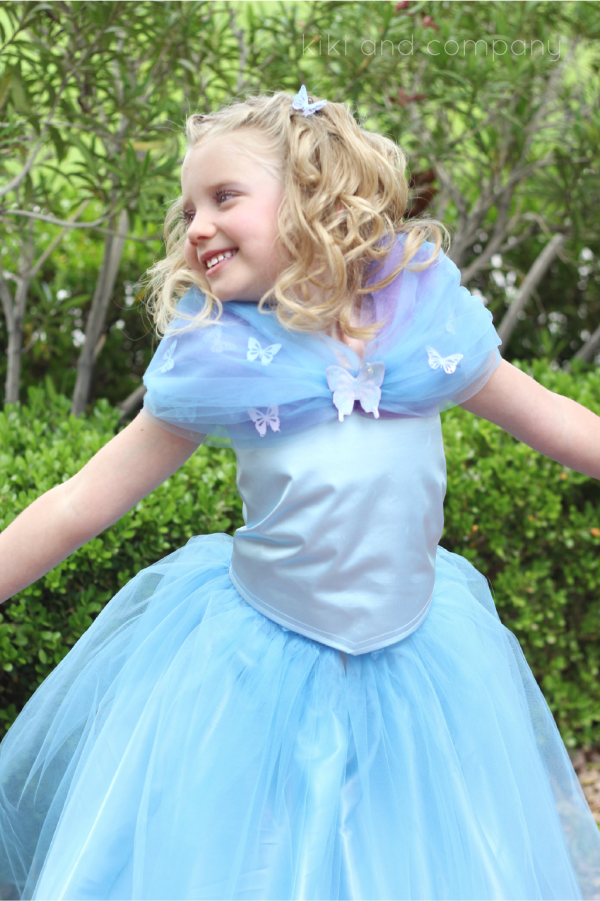 The outer layer can be made by taking the rest of your blue tulle. I think for my daugter it was 5-6 yards because she wanted it super fluffy. To make this skirt, simply take elastic and figure out how much you will need to fit around her waist…don't make this too tight. Sew the right sides together and then grab your tulle. I just simply sewed the tulle right on to the elastic while stretching it out. This way when she puts the skirt on, you won't rip the tulle. Sew it all the way around and trim any that you need to. That is it! I put her skirts on, then her top over so it covers both the tops of the skirts and it looks just perfect!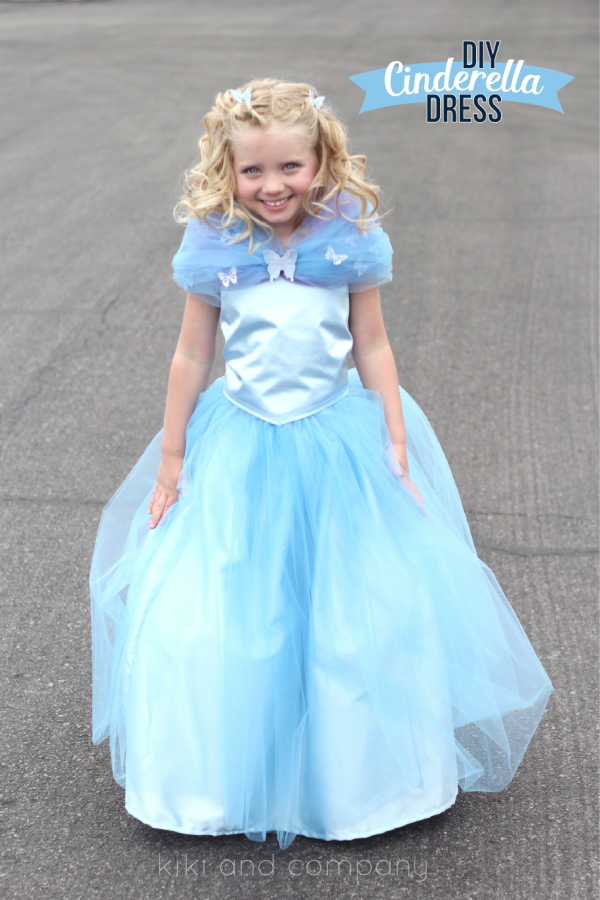 I hope you have enjoyed this tutorial and can't wait to see what your little Cinderella's look like! Send me pics at kikicreates at gmail dot com so I can feature you!