I am so excited to start a new series here at Kiki and Company. Over the next few months, you will be seeing a whole new Kiki and Company (I'm sure you can tell that I am in the middle of a redesign right now). My favorite thing everyday is to be a mother to my 5 little kids. I adore them! When my oldest showed interest in contributing to my blog, we formed a new series just for him! Booker will be here to share projects and recipes FOR kids BY kids. Enjoy!
Hello,I'm Booker Comin. I'm the oldest son of Kiki. I'm 11 years old and oldest of 5! I will be giving fun  projects for your kids. Each month I will have a different project or recipe for your kids to try. You can also send in your own ideas. Since the Superbowl is coming up I decided to fold a football for the occasion!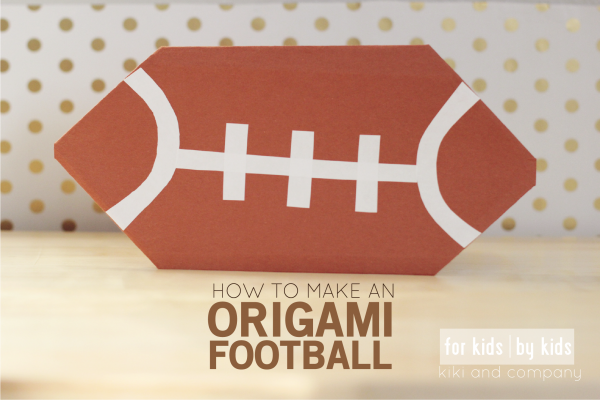 Step 1:
Get a brown piece of paper for the base.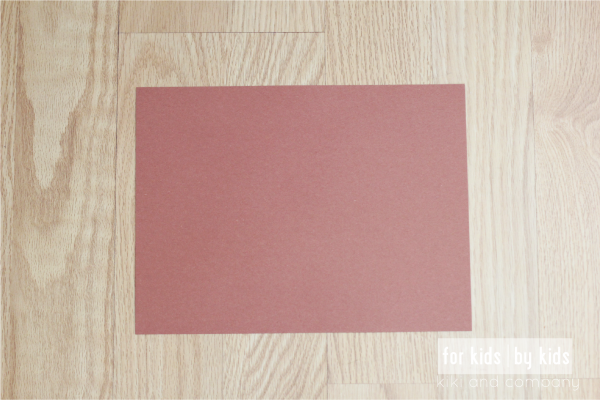 Step 2:
Fold each corner so it looks like a triangle.
Step 3:
After this,fold the flat sides down so it looks like this. If you want to tape the back down, you can.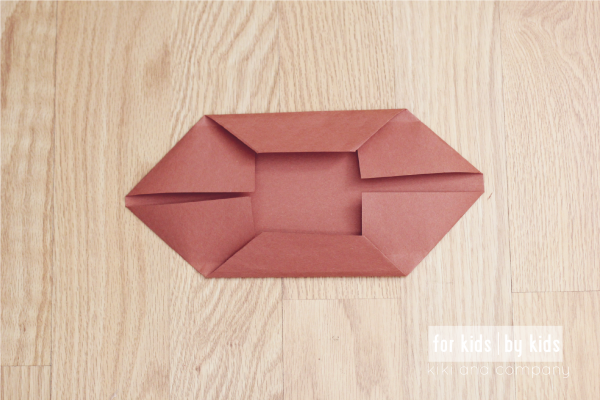 Step 4: Then cut 2 u's out of white paper and glue it to the ends of football (on the front). Cut 1 long line of white paper.. Glue it from u to u. Then cut 3 small strips. Glue the 3 small strips across the long one.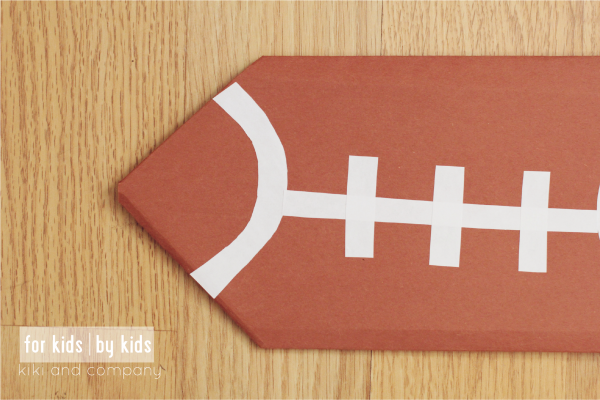 Good job!!!You finished the football! This would be a perfect activity for kids during a Superbowl party or would even be fun to use as decorations!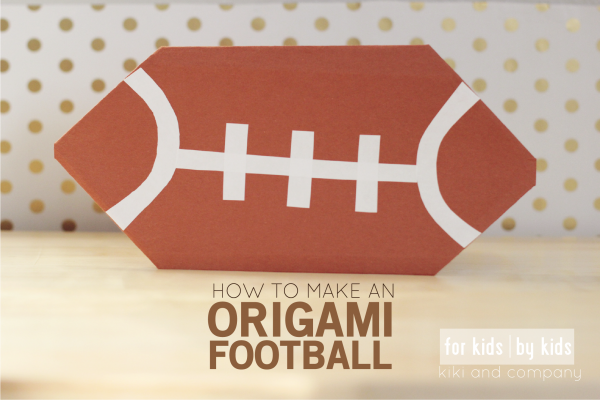 If you have any origami ideas that you would like me to try, contact me at kikicreates at gmail dot com.  See you soon!